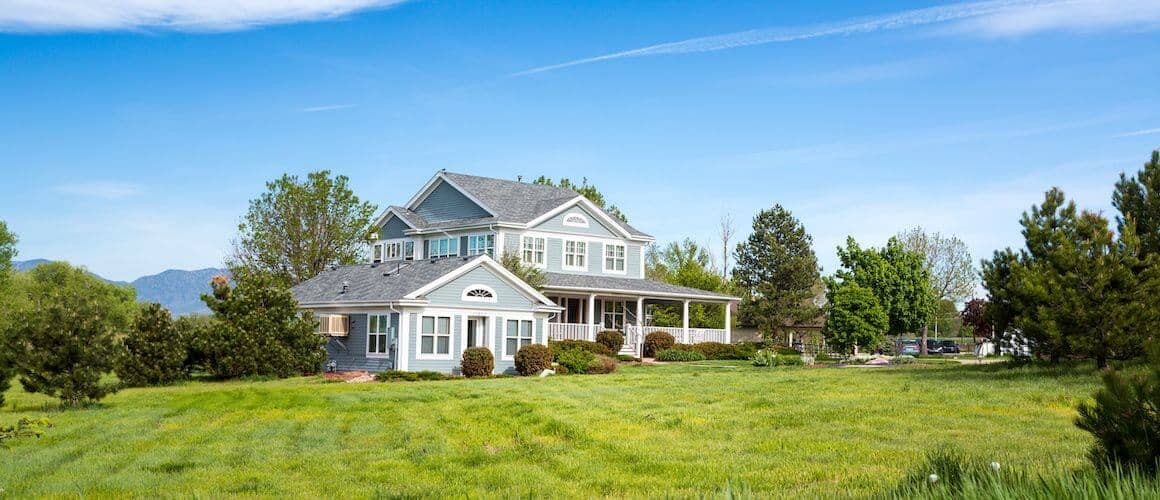 How Long Does It Take To Buy A House?
7-minute read
September 17, 2020
Share:
Are you finally ready to ditch the rent checks and buy your own home? If so, you might want to move as fast as possible. But how long does it really take to buy a house?
We'll take a closer look at the home buying process and go over how long you can expect to spend finding a home, getting a mortgage and closing on your loan. We'll also let you know what to expect during each step of the process.
House Buying Timeline
You can expect to spend about 6 months finding a home, getting a mortgage loan and closing on your property. However, it's important to remember that this is a very personal process. The amount of time you'll spend buying a home will vary depending on your location, lender and the type of property you're buying. Leave yourself plenty of wiggle room on your lease or other current housing situation.
Let's take a closer look at how much time you'll likely spend at each point in the home buying process.
Step 1: Get A Mortgage Preapproval (About 1 Week)
Get a mortgage preapproval before you start shopping for a home. A preapproval letter is an estimate from a lender that tells you how much you can expect to get in a mortgage loan. Your lender looks at your income, credit history and debt to determine how much home you can afford when you apply for a preapproval. Your lender then issues you a letter with an official estimate of how much of a loan they're willing to offer you.
Getting a mortgage preapproval is important for a number of reasons. First, the preapproval letter gives you a great jumping-off point when you begin shopping for homes. It can be hard to shop with a budget in mind if you don't know how much you can get in a home loan.
Your preapproval letter also indicates that you're serious about buying a home. Agents and sellers know that you won't have trouble getting a loan after you find the perfect property when you have a preapproval letter. Your preapproval letter also allows you to submit a stronger offer when you find the right home.
Applying for a preapproval usually doesn't take much time. Many lenders allow you to apply for a loan online in as little as an afternoon. Make sure you fully answer all of your lender's questions, submit all required documentation and respond to phone calls and emails in a timely manner – it'll ensure the speediest preapproval possible.
Step 2: Shop For A Home (About 3 Months)
The longest part of the buying process is almost always the hunt for the right home. You can expect to spend around 3 months finding the perfect property. But don't be afraid to take as much time as you need. The last thing you want is to rush into debt for a home that you don't love later on.
The best way to fast-track your shopping process is to work with a real estate agent. Real estate agents are local professionals who are experts in your market and the home-buying process. A real estate agent can help you find homes in your budget and narrow down your search. He or she can also help you submit a strong offer and speed up negotiations.
Keep your eyes open for red flags in the home that might cause time-consuming and expensive problems later. Some issues you should look for include:
Plumbing or electrical issues:

Flip all the home's light switches and test the outlets. Make sure the sinks and toilets don't leak and that all drains clear correctly. These can be expensive issues to fix later on – so the earlier you know about them, the better.

Carbon monoxide, lead paint and radon:

Make sure you remember to ask your real estate agent for the results of those three tests when you tour every home. If not, you can order them as part of your inspection.

Full or defective gutters:

Defective gutters can allow water to pool toward the base of your home and degrade the home's structural integrity. Spot this problem early to avoid a massive repair bill later on.
Tested. Trusted. Top-rated.
Visit Rocket HomesSM to get a proven real estate agent that's handpicked just for you.
Step 3: Submit An Offer And Negotiate (About 1 To 2 Months)
Your real estate agent can help you draw up an offer letter when you find the right home and you're ready to buy. An offer letter lays out the terms of the sale and includes details like the price you're willing to pay, any closing costs you want the seller to pay and any repairs you need before closing. You do have the option to write your offer letter yourself and it's a good idea to let your real estate agent handle the job. He or she knows how to phrase the offer in a way that's most beneficial to you and legally binding.
When the seller receives your offer letter, he or she has three different options to proceed:
Accept the offer.

The seller can accept your offer. This speeds up the home buying process significantly and allows you to immediately begin closing.

Reject the offer.

The seller may reject your offer. At that point, you can either submit a new offer or move onto other properties.

Make a counteroffer.

A counteroffer is a return offer that differs from your original one. Most counteroffers increase the sale price, reject closing credits, remove conditions of the sale or any combination of these. Let's say your seller gives you a counteroffer – the ball is in your court again. You can accept the offer, reject it or make another counteroffer.
As you might expect, these negotiations can go on for a while. Ask your real estate agent to speak to the seller or the seller's agent to speed up the negotiation process. Your agent may come back with some valuable information that allows you to tailor your offer and receive a faster acceptance.
Step 4: Prepare For Closing (About 1 Month)
Get ready to close on your mortgage loan when you reach an agreement with your seller. Most lenders require 30 – 45 days to finalize the details of your loan and make sure your home meets your loan's minimum requirements. Your lender will schedule an appraisal and underwrite your loan during this time. You should also order a home inspection before your close.
Let's take a look at each of these steps in a little more detail.
The Appraisal
An appraisal is a professional estimate of how much your home is worth. Mortgage companies require that you get an appraisal before you can get a loan. This is because the appraisal ensures that the lender isn't giving you more money than your home is worth. The appraiser who visits the home will always be an independent third party who can ensure a fair market assessment. It might take some extra time to find an appraiser if you live in a very remote area.
Underwriting
Your lender verifies your income, assets and debt to make sure that you qualify for a loan during the underwriting process. Once your lender finishes underwriting your loan, they'll issue you your final mortgage agreement.
Most of the underwriting process happens behind the scenes. Your lender will do things like check your credit report and comb over your bank statements. You usually won't need to participate in the underwriting process if you've submitted all the correct documentation. However, your lender may occasionally contact you for more information or to submit more documentation. Make sure that you respond to all inquiries as quickly as possible to ensure a timely closing.
The Inspection
An inspection isn't the same thing as an appraisal. An appraisal only gives you a rough estimate of how much a home is worth. An inspection gives you information about what needs to be repaired or replaced. Most mortgage lenders don't require inspections as a condition of getting a loan. However, you should still order an independent inspection on your own time.
Look over your inspection results for major issues. Most offer letters include clauses that allow you to modify your purchase agreement if the inspection unveils a large, hidden problem with the home. You may need to return to the negotiation table with the seller if your inspection does reveal a major issue with the property.
Step 5: Close On Your Loan (About 1 Week)
It's time to close once your appraisal clears and your lender finishes underwriting your loan. Your lender will first issue you a document called a Closing Disclosure. This document outlines the final terms of your loan, including your APR and what you must pay in closing costs. Read over your Closing Disclosure and acknowledge that you've read it with your lender. By law, your lender must give you at least 3 days to read your Closing Disclosure before the closing meeting.
After the 3-day window passes, your lender will schedule a closing meeting. You'll sign your loan papers, pay your down payment and closing costs and take control of your new property. You'll also have the opportunity to ask any last-minute questions about your loan agreement. You're officially a homeowner after you finish up your closing meeting.
Summary
Most buyers can expect to spend around 6 months purchasing a home. It will usually take about a week to get your mortgage preapproval after you apply, and you'll spend around 3 months looking at properties. It may take you between 1 – 2 months to negotiate an offer with the seller depending on your local real estate market. From there, it will take around a month for your lender to finalize your loan and another week to schedule a closing meeting.
It's important to remember that buying a home is a very personal process that differs for everyone. Some people spend less than 6 months buying a home and others spend much more going through these steps. Don't try to rush yourself to fit into the 6-month timeline if you know you need more time to make a commitment.
Get approved to buy a home.
Rocket Mortgage® lets you get to house hunting sooner.