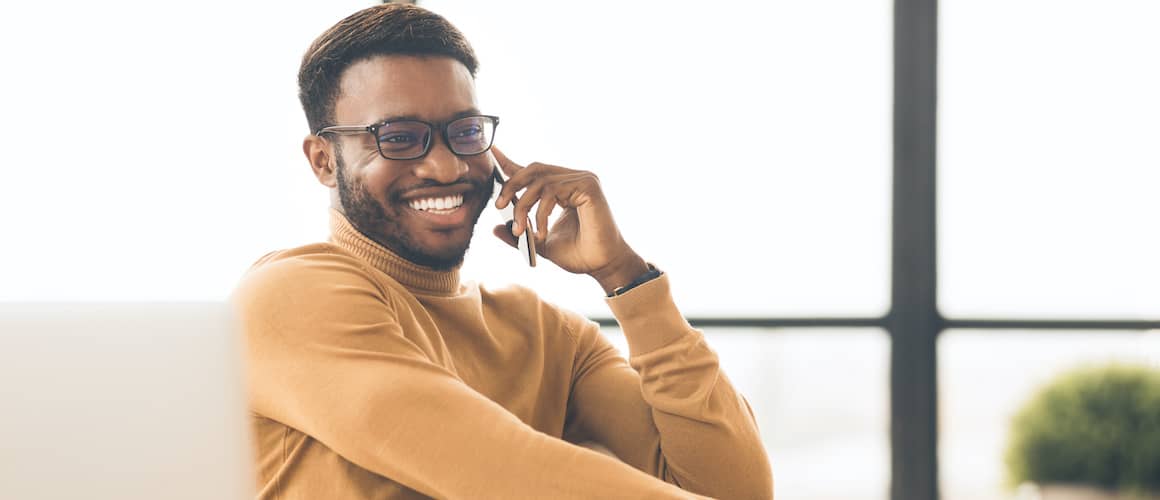 Get A Leg Up On The Competition With Verified Approval
Kevin Graham5-minute read
March 29, 2023
Share:
The housing market is about as hot as it's ever been. The Case-Shiller Home Price Index features a run down of home prices in 20 major metropolitan areas for all transactions and is one of the most cited housing indicators. The most recently available data show that home prices are up 17% since May of last year. What's causing this?
The supply of existing homes that are preferred by most home buyers is very low relative to the current pace of sales. According to the most recently available data for June, there were 2.6 months' worth of supply left.
There are more signs that it's a real seller's market in the same report. The median sales price of an existing home was up 23.4% since last June. That's the second-highest level since January 1999. Homes are only on the market for about 17 days at this point. In this environment, buyers need every advantage they can get.
One of the biggest things buyers can do to make sure they're prepared is to get their financing in order. A mortgage approval is designed to tell you how much you can afford, but not all approvals are created equal.
That's where our Verified Approval1 comes in. In this article, we'll compare a Verified Approval to other mortgage approval letters and highlight the advantages. First, what is it exactly?
What Is A Verified Approval?
With a Verified Approval, we collect documentation from you to confirm your income and assets that you'll be using to qualify for your mortgage. We also pull your credit to get a look at your qualifying credit score as well as your existing debts to calculate your debt-to-income ratio (DTI). This information is reviewed by an underwriter.
The result is that you'll know exactly how much you can afford. This is above and beyond the preapproval letters typically offered in the mortgage industry. It should also give you and your real estate agent as well as the seller and their listing agent confidence that the offer you're making is verified because we've reviewed your information.
Like other types of approval, this can be used to up your negotiation game. If you find a home for less than the amount of your approval, the amount of your approval letter can be adjusted to keep your maximum approval to yourself. This way you can negotiate in your preferred price range without the seller having to know.
We stand behind our Verified Approvals, too. If you can't close through no fault of your own, we'll give you $1,000.
See What You Qualify For
Congratulations! Based on the information you have provided, you are eligible to continue your home loan process online with Rocket Mortgage.
If a sign-in page does not automatically pop up in a new tab, click here
How Is A Verified Approval Different?
In order to compare a Verified Approval with other types of approval letters in the mortgage industry, we thought it might be helpful to create a chart visual:
| | | | |
| --- | --- | --- | --- |
| Attribute | Prequalification | Preapproval | Verified Approval |
| Financial Document Review | Verbal review of income and assets | Verbal review of income and assets | Documentation collected for income and assets |
| Credit Review | Client-estimate provided | Hard credit pull | Hard credit pull |
| Underwriter Verification | No | No | Yes |
| Closing Guarantee | No | No | $1,000 from Rocket Mortgage |
Let's dig a little deeper on the way these things work. We'll start with a prequalification.
Prequalification
In a standard prequalification, a client gives a verbal or written estimate of their income and assets. A lender may actually pull a client's credit report or the client may be asked to estimate their credit.
The upside of a prequalification is that you can very quickly get an estimate of what you can afford, especially if you're honest about your credit qualifications, income and assets. However, because nothing is verified, sellers and real estate agents often won't accept offers based solely on prequalification.
Preapproval
This is a little stronger from an offering perspective than a prequalification because it features a hard credit pull, so sellers and agents know you're in decent financial shape to qualify.
It also goes through some computerized checks so that a lender can see if you qualify based on various guidelines put in place by mortgage investors. Finally, preapprovals are reviewed by the banker or loan officer who's doing the loan.
On the downside, as with prequalification, there's no documentation collected upfront, so if there's a problem, you won't find out until after your offer has been accepted and your loan is sent to underwriting. Having to submit and verify additional or missing documentation could also slow you down in getting to the closing table.
The Advantages Of Verified Approval
A Verified Approval goes beyond the standard preapproval by not only doing a hard credit pull, but also getting income and asset documentation upfront. Not only does this allow you to submit less paperwork later on, but both your banker and an underwriter can use this documentation to show you qualify for the loan barring significant changes.
Moreover, the seller and their real estate agent can be assured that you qualify for the mortgage necessary to back up your offer. One of the biggest worries for any seller is that the deal will fall through, and they'll have to put the home back on the market. Although other issues could arise, they can be confident in the financing.
If a seller is evaluating multiple offers, chances are that they're going to be drawn to those that are most likely to close. Having financing in place can give you an advantage over your competition.
The Bottom Line
Unlike the other common forms of mortgage approval, a Verified Approval allows you to have full assurance that you qualify to make a mortgage offer up to your full approval amount. It's the only approval that relies on verified income and asset documentation in addition to a hard credit pull to go along with review by both a banker and underwriter.
If you're a home buyer, all of this adds up to the ability to make an offer that both you and sellers can trust. If you're ready to make an offer with the strength to compete in the hottest housing markets, get a Verified Approval today!
1 Participation in the Verified Approval program is based on an underwriter's comprehensive analysis of your credit, income, employment status, debt, property, insurance and appraisal as well as a satisfactory title report/search. If new information materially changes the underwriting decision resulting in a denial of your credit request, if the loan fails to close for a reason outside of Rocket Mortgage's control, or if you no longer want to proceed with the loan, your participation in the program will be discontinued. If your eligibility in the program does not change and your mortgage loan does not close, you will receive $1,000. This offer does not apply to new purchase loans submitted to Rocket Mortgage through a mortgage broker. This offer is not valid on jumbo loans or for self-employed clients. Rocket Mortgage reserves the right to cancel this offer at any time. Acceptance of this offer constitutes the acceptance of these terms and conditions, which are subject to change at the sole discretion of Rocket Mortgage. Additional conditions or exclusions may apply.
Get approved to buy a home.
Rocket Mortgage® lets you get to house hunting sooner.
Related Resources
Viewing 1 - 3 of 3