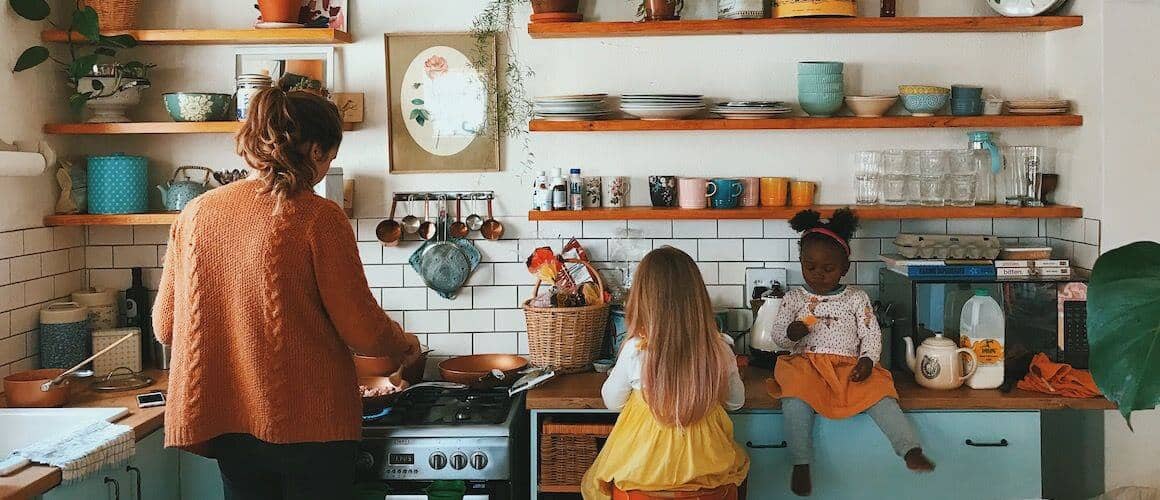 12 Essential Tips For First-Time Home Buyers
6-minute read
September 17, 2020
Share:
*As of July 6, 2020, Quicken Loans is no longer accepting USDA loan applications.
It's helpful to know what to expect as you go into the home-buying process, as any past buyer can attest. Here are a some essential tips for making your first home-buying experience a smooth one.
1. Know You're Ready
The average mortgage loan term is 15 – 30 years. Though you don't need to stay in your home for that amount of time, buying a home is still a major commitment. Be 100% sure that you're ready to make the jump into homeownership before you take on mortgage debt.
Ask yourself the following questions before you start shopping for a home:
Am I ready to commit to this location for at least 5 years?
Do I have an emergency fund with at least 3 months' worth of expenses?
Do I have a stable income?
If the answer to any of these questions is "no," you may want to hold off for now. You may also consider whether you have any events on the horizon that could affect your location, income or expenses. If so, these are other reasons to put on the brakes.
2. Get Preapproved
It can be tempting to jump right into the hunt for the perfect house, particularly if this is your first time. However, it's a really good idea to get a mortgage preapproval before you begin comparing properties.
A mortgage preapproval is a document from a lender that tells you how much loan money you can get. You apply with a lender and submit a bit of your personal financial information to get a preapproval. The lender then uses that information to give you an estimate for a loan.
Some of the benefits of getting preapproved include:
You know what you can afford. You and your real estate agent know what you can afford once you have a preapproval letter in hand. This will help you shop within your budget.
You can make a stronger offer on a home. Sellers need to know that the buyer they choose can actually afford their home. A preapproval can allow you to make a stronger offer when you find the perfect property.
You'll see fewer surprises. You're less likely to run into surprises or delays if you get a preapproval when it comes time to close on your loan.
Rocket Mortgage offers the Rate Shield™ Approval in which you canlock your rate for up to 90 days and protect your monthly payment from going up while you search for the right home.
The bottom line? Get a preapproval before you start shopping for a home.
3. Know What You Need
You have wants and needs when it comes to buying a home. For example, you might focus on finding a home with extra bedrooms if you know that you want to begin or grow your family. Or maybe you want to pay down your student loans and manage a mortgage. If so, you might want to be on the lookout for a more affordable home. Or perhaps you don't own a car and want to be close to public transportation.
Sit down and create a list of qualities you want and need in your new home. This will help you shop for homes more effectively and compare properties with less stress.
4. Work With An Agent
Work with a real estate agent or REALTOR® to find the perfect property. Agents and REALTORS® are local professionals who are experts in the home buying process and your local market.
A real estate professional might:
Show you properties in your area that fit your needs and budget
Attend showings with you to learn more about your priorities as a homeowner
Help you decide how much to offer for a property
Submit an offer letter on your behalf
Help you negotiate with the seller or the seller's agent after you submit an offer
Attend the closing with you to make sure that everything is in order with your sale
Remember, only a buyer's agent will work on your behalf. Don't rely on the seller's agent to represent your best interests. Always choose a qualified REALTOR® or real estate agent to help you buy a home.
Tested. Trusted. Top-rated.
Visit Rocket HomesSM to get a proven real estate agent that's handpicked just for you.
5. Don't Forget Closing Costs
Don't assume that your down payment is the only thing you need to close on your mortgage loan. You'll also need to cover closing costs before you take control of your property. Closing costs are expenses that go to your lender in exchange for arranging certain loan services. Some common closing costs you might see include:
Attorney fees
Pest inspection fees
Appraisal fees
Escrow fees
Title insurance expenses
Discount points
You'll see your exact closing costs on a document called a Closing Disclosure. As a general rule, expect to pay 2% – 5% of your total loan cost in closing costs.
6. Know Your Loan Types
Did you know that there are multiple types of mortgage loans? The type of loan you choose will determine your down payment amount, what type of home you can buy, and more. Conventional loans, FHA loans, USDA loans and VA loans are the most common types of home loans.
Conventional loans: Conventional loans are the most common type of home loans. You can purchase a home with as little as 3% down.
FHA loans: An FHA loan can allow you to buy a home with less strict financial and credit score requirements. You can get an FHA loan with a 3.5% down payment and a credit score as low as 580.
USDA loans: USDA loans are for people who want to buy a home in a qualified rural or suburban area. You can get a USDA loan with 0% down.
VA loans: VA loans are exclusively for veterans and members of the armed forces and National Guard and qualified spouses. You can buy a home with 0% down if you qualify for a VA loan.
Every type of loan has its own qualification standards that you must meet. For example, VA loans require you to meet military service requirements. Make sure you meet these standards before you apply.
7. Be Confident When You Submit An Offer
You should never submit an offer on a home unless you're 100% committed to the purchase because you'll usually pay an earnest money deposit. This deposit is equal to 1% – 3% of your total home loan value and goes toward your down payment. You'll lose your earnest money deposit if you back out of the sale for a reason not listed in your offer letter.
8. Hire An Inspector
You need to hire a professional inspector before you get a home. An inspection is different from the appraisal required by your lender. During an appraisal, your appraiser only gives you a rough idea of how much your home is worth. An inspector, on the other hand, tells you about specific problems with the home. You can use the results of your inspection to learn more about your home and request concessions from your seller.
9. Write A Strong Offer Letter
Make sure you include more than just your name and the price you want to pay for the home when you decide to submit an offer letter. Some essential components of your offer include the following:
The address of the home you want to buy
Your name and the name of anyone else buying a home with you
The amount of money you're willing to pay for the home
Any conditions the home needs to meet before you close, such as a successful inspection
Items you want to keep when you buy the home, like appliances or window treatments
Your preapproval letter
Information on the amount of your earnest money deposit
The date you expect to close on your loan
The date you'd like to move into the property
A deadline to respond to your offer
Your real estate agent will most likely draft your offer letter for you.
10. Don't Get Too Emotional
Buying a home can be stressful and nerve-wracking. It's easy to get too invested in a home only to find out you can't get the loan for it or there are some major foundation issues. Don't go over your budget for a home, even if it seems perfect for you. Remember that there will always be another great home down the line. Search until you find a home that fits your criteria as well as your budget.
11. Save Physical Copies Of Your Paperwork
You might feel like the best place to store your mortgage and closing documents is in an online cloud-based storage system. While this is no doubt a convenient way to keep documents, these systems can fail or fall prey to hackers. Keep a physical copy of your mortgage statements, deeds, Closing Disclosure and other documents in a locked fireproof file cabinet. Let anyone else on your loan know where the documents are and how to access them.
Summary
There are a few key tips you should know before you buy a home, including what to expect. Be sure you're really ready to buy before you begin the process and have a qualified real estate professional help you. Get preapproved for a mortgage loan before you shop and make sure you qualify for the type of loan you want. When you do find a home that looks appealing, remember to hire an inspector, submit a strong offer letter and stick to your budget. Stay rational and listen to your agent so you can find the right home at the right price.
Get approved to buy a home.
Rocket Mortgage® lets you get to house hunting sooner.