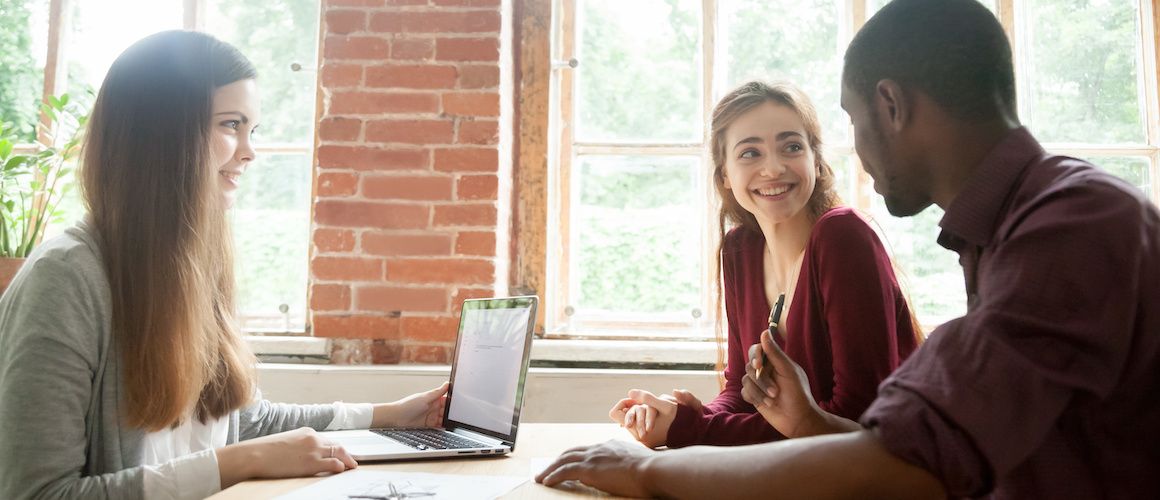 What Is The Average Down Payment On A House?
Victoria Araj3-minute read
January 11, 2023
Share:
*As of July 6, 2020, Rocket Mortgage® is no longer accepting USDA loan applications.
One of the first things on your mind when buying a house is probably the down payment requirement. You may wonder how much you need to save for a down payment, or if buying a home without one is possible.
Let's look at the typical down payment requirement for different loan types, and the average amount buyers pay so you can get an idea of what to expect.
How Much Should You Put Down On A House?
Different loans have different minimum down payment requirements. Here are the major types of loans and the down payment requirements for each.
See What You Qualify For
Congratulations! Based on the information you have provided, you are eligible to continue your home loan process online with Rocket Mortgage.
If a sign-in page does not automatically pop up in a new tab, click here
How Much Is An Average Down Payment On A House?
The average first-time buyer pays about 6% of the home price for their down payment, while repeat buyers put down 13%, according to data from the National Association of REALTORS®. In other words, you can expect to spend $10,000 – $15,000, but this varies drastically depending on the loan type and the current state of the market. Keep in mind that there's no right or wrong answer when it comes to how much you need to have as a down payment to buy a house. If you can't afford your down payment, you may qualify for down payment assistance, which helps you pay the fee. Some things to consider when you think about how much you want to put down include:
The minimum down payment requirement for your loan type
Your emergency fund (or lack thereof)
The condition of your home and how much you need to spend on repairs
How close you are to retirement
Is It Better To Put A Large Down Payment On A House?
Larger down payments can seem like a high priority because they typically cause less interest to be paid over time and eliminate private mortgage insurance (PMI) fees (assuming the payment amounts to 20% of the price or more).
It's essential, however, to analyze your financial situation to determine whether a large down payment is a good option for you. Waiting until you have enough savings for a large down payment could cause you to pay more in rent than you would save through eliminating PMI and reducing the amount of interest you pay. You could also end up missing a key moment to get into a hot housing market.
Getting approved for a mortgage will help you understand what kind of terms your intended down payment will qualify you for.
Get approved to buy a home.
Rocket Mortgage® lets you get to house hunting sooner.
Why Do People Say You Need 20% For A Typical Down Payment On A House?
The myth of the 20% down payment comes from the private mortgage insurance (PMI) requirement. PMI is a type of insurance that protects your lender if you default on your loan. Most lenders require that you pay for PMI if you bring less than 20% down to your closing meeting, though PMI doesn't protect you at all – it protects the mortgage lender.
While you'll need to pay PMI if you have a lower down payment amount, you can request to cancel your insurance once you reach 20% equity in your home on a conventional loan.
There are a few other benefits to putting 20% down on your loan. You may have access to lower interest rates and your monthly payment will be lower as well. You can also save thousands of dollars over time by reducing the amount of money you borrow and the interest you pay.
Saving for a large down payment can take time. Keep in mind that you may leave yourself with less money for repairs and renovations later on when you put more money down.
Consider your loan requirements, your financial situation and your individual needs when you decide how much you want to put down on your mortgage loan
The Bottom Line: The Amount Of Your Average Down Payment Depends On The Loan
The average down payment in America is equal to about 6% of the borrower's loan value. However, buying a home with as little as 3% down is possible, depending on your loan type and credit score. You may even be able to buy a home with no money down if you qualify for a USDA loan or a VA loan. Different loan types have different minimum down payments.
The specific down payment that's right for you will depend on your individual circumstances. When you're ready to get started, start your application online with Rocket Mortgage – we'll help you understand the true cost of your mortgage and identify the best loan options for you.
Get approved to buy a home.
Rocket Mortgage® lets you get to house hunting sooner.
Related Resources
Viewing 1 - 3 of 3