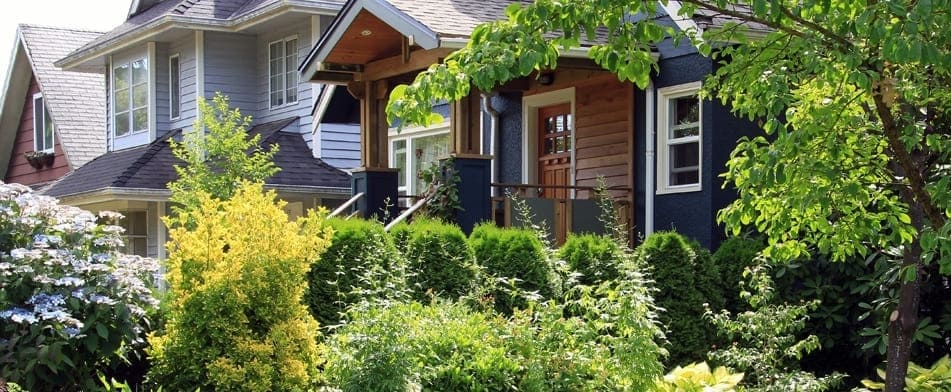 How Much Money Do You Need To Buy A Home?
5-minute read
August 16, 2021
Share:
There are many costs involved in buying a home, from the down payment and closing costs to homeowners insurance and repairs. Let's take a look at the costs of buying a home so you know what to expect and how much to save.
How Much You Need For A Down Payment
Though mortgage lenders once required a 20% down payment, this is no longer the case.
Today, you can get a mortgage for as little as 3% down. The minimum down payment requirement is primarily based on the type of loan you get, although factors like the property type and credit score can play a role too. Here are the minimum down payments for each type of loan (assuming you're purchasing a new primary residence that's a single-family home):
The nice thing about smaller down payments is that you can get into a home sooner. Saving up for a 20% down payment can take a long time. And emptying out your savings for that 20% down payment may mean you won't have money left over to repair or renovate your new home. However, a larger down payment may offer you benefits like a smaller monthly payment, a better interest rate or less expensive mortgage insurance.
Closing Costs
The other major cost involved in buying a house is closing costs, which refers to a number of fees you'll pay for at closing. Closing costs can range from 3% to 6% of the purchase price of the home. You can sometimes ask the seller to pay for part or all of your closing costs, but sellers are less likely to do so in a competitive real estate market.
Your lender may require you to pay a deposit when they start processing your application. This helps cover the cost of any third-party services that your lender will use to approve your loan. The deposit gets credited toward your closing costs once you're approved.
Once you apply for the loan, your lender is required, by law, to provide you with a document called a Loan Estimate. Your Loan Estimate lists the costs involved in the loan so you know exactly what you're paying for. Let's look at some of the costs you might see on your Loan Estimate.
Appraisal Costs
Once you've signed a purchase agreement, your lender will order an appraisal of the property from an appraisal management company. The appraisal provides you and your lender with a third-party opinion of the fair market value of the home. This protects you from paying too much for the home.
The appraisal usually costs between $200 and $600, but the costs can exceed that range. For example, it may cost more if the property has multiple units or is located in a remote area.
Title Company Costs
Title company costs, sometimes referred to as exam fees, cover the cost of a record search to make sure the property owner actually has the rights to sell the property and that there are no claims or judgements on it.
Title Insurance Costs
Title insurance protects you and your lender against property loss or damage you might experience if something's wrong with the title. The insurance will cover both parties in the event that someone challenges your ownership of the property.
Title insurance isn't something you pay for every month or every year. You just pay for title insurance once, as part of your closing costs.
Survey Costs
In most states, a property survey is required by law. Once your lender orders the survey, a professional surveyor will visit the property to create a map showing the property lines and the different components that make up your property, such as the driveway or garage. The cost of the survey varies depending on the size and location of the property.
Other Fees
You'll see a variety of other fees in your Loan Estimate. Required inspections, like pest inspections, might be included. You'll likely also see a fee for your credit report, as well as recording fees, which cover the cost of recording the sale details with the county.
Find out what you can afford.
Use Rocket Mortgage® to see your maximum home price and get an online approval decision.
Other Costs
The down payment and closing costs are required for you to get a mortgage, but there are a few other costs to consider when you're buying a home:
Earnest money deposit: This is a deposit you'll pay to show the seller that you're serious about buying the home. The earnest money deposit is typically 1% to 2% of the purchase price. The deposit isn't usually required, but it's customary and can help set you apart in a competitive market.
Home inspection: A home inspection is generally not required to get a mortgage, so this won't be part of your closing costs. However, a home inspection protects you from buying a home with major problems. Home inspections usually cost a few hundred dollars – which is a small price to pay for peace of mind.
Home warranty: A home warranty is a completely optional purchase, but it could help you save money. A home warranty is like an insurance policy that protects the major systems and appliances in your home – like your air conditioning unit and refrigerator. Not all home warranties are the same, so you'll want to shop around for the best and most affordable coverage. You can expect to spend a few hundred dollars a year for a basic home warranty.
Repairs and renovations: Few homeowners are fortunate enough to purchase a home that requires no repairs or renovations. It's smart to set aside money for this upfront so you can immediately address any problems that you can't live with for a while.
Real estate agent costs: If you're buying a home (and not also selling one), you usually won't have to worry about paying your real estate agent. In most cases, the seller pays your real estate agent a commission, which is typically 3% of the purchase price of the home.
Monthly Costs
Homeowners Insurance Costs
Homeowners insurance covers your home in the event of a fire, storm or other type of natural disaster or break-in. Lenders usually require that you have homeowners insurance for the life of your loan. Depending on your location, you may also be required to purchase other insurance policies such as flood or hazard insurance.
The price of homeowners insurance varies widely depending on where you live, how much your home is worth and the features of your home. You can usually expect to pay about $100 a month for homeowners insurance; this is sometimes paid for as part of your monthly mortgage payment.
Mortgage Insurance Costs
Depending on the size of your down payment and the type of loan you get, you may be required to pay for mortgage insurance, which protects your lender in case you default on your loan.
The cost of mortgage insurance depends on your loan type, your down payment amount, your credit and many other factors. It can add $100 a month or more to your mortgage payment.
Summary
There are different costs and fees involved in buying a home, including your down payment, insurance, inspections, warranties, deposits and other fees. Once you've assessed all the costs involved and saved for your down payment and closing costs, it's time to get approved. Rocket Mortgage® is an online way to apply for a mortgage and see exactly how much you'll need for a down payment and closing costs.
Find out what you can afford.
Use Rocket Mortgage® to see your maximum home price and get an online approval decision.