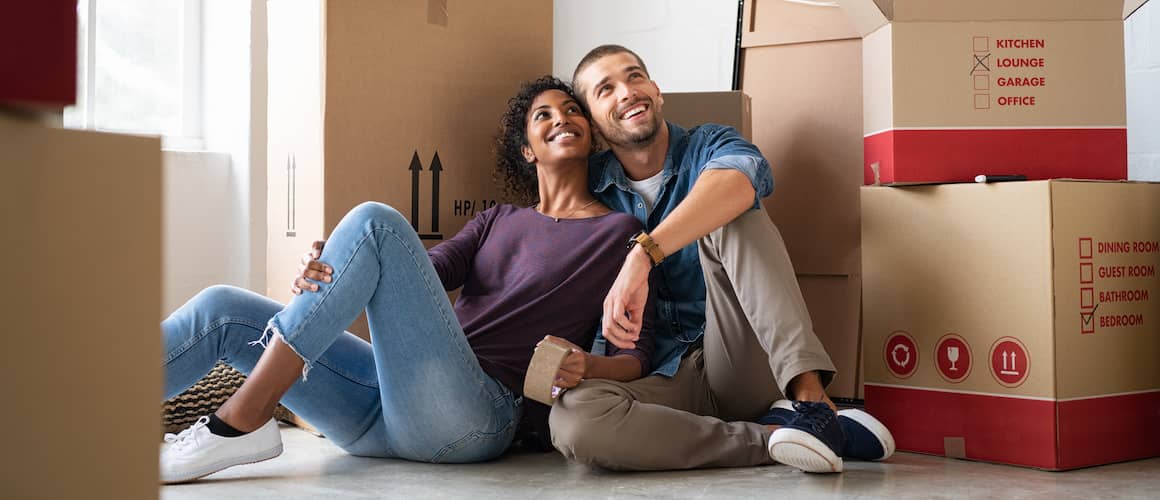 How Much Money Do You Need To Buy A House? A Cost Breakdown
Victoria Araj8-minute read
July 26, 2023
Share:
Whether it's a starter home, a forever home or a vacation home, buying a house is an exciting endeavor. But there's no doubt that this life-changing purchase can also get expensive, especially when you consider that this is likely one of the largest purchases you'll ever make.
There are many costs involved in the process of buying a home, from the down payment and closing costs to homeowners insurance and repairs. So how much money do you need to buy a house? Let's take a look at the numbers so you know exactly what to expect and how much to save.
See What You Qualify For
Congratulations! Based on the information you have provided, you are eligible to continue your home loan process online with Rocket Mortgage.
If a sign-in page does not automatically pop up in a new tab, click here
How Much Does It Cost To Buy A House In 2023?
The median single-family sale price in the U.S. in May of 2023 was $401,100, according to the National Association of REALTORs®. While this number is a helpful reference for home buyers planning to buy a house in 2023, the cost to buy a house will depend on a number of factors – location, housing market trends, home size, down payment and more that we'll dive into below.
A Breakdown Of Home-Buying Costs
As you begin your home search, there are several home-buying expenses you should consider. Here's a visual cost breakdown of some of the most significant home-buying fees and what they'll typically cost on a $300,000 home:
| | | |
| --- | --- | --- |
| Home-Buying Fee | Average Cost | Total Cost On A $300,000 Home |
| Down Payment | 3% – 20% | $9,000 – $60,000 |
| Closing Costs | 3% – 6% | $6,000 – $18,000 |
| Moving Costs (Local) | $2,300 | $2,300 |
If you're still wondering how much money you'll need to buy a house, then you've come to the right place. Let's discuss the details of the home-buying fees above, along with the ongoing costs of homeownership.
Down Payment
Simply put, a down payment is the cash a home buyer pays upfront in a real estate transaction. It's a percentage of the home's purchase price, and though mortgage lenders once required a 20% down payment, this is no longer the case. In fact, the average down payment is actually much less. Today, you can get a mortgage for as little as 3% down.
But although a 20% down payment may not be required, it isn't without its advantages if you can afford it. Making a larger down payment may mean securing a lower interest rate and avoiding paying for private mortgage insurance (PMI).
The minimum down payment requirement is primarily based on the type of home loan the borrower applies for, though factors like the property type, your credit score and current mortgage rates can play a role too.
Here are the minimum down payment requirements for the different types of mortgages (assuming you're buying a new primary residence that's a single-family home):
| | |
| --- | --- |
| Mortgage Type | Minimum Down Payment |
| | 3% |
| | 3.5% |
| | 0% |
| | 0% |
| | 10.01% to 25%, depending on your credit score, the loan amount and how you plan to occupy the property |
Earnest Money
The earnest money deposit is the deposit a home buyer pays to show the seller they're serious about buying their home. It's usually equal to 1% to 2% of the home's purchase price. Though these deposits aren't usually required, they're customary and can set you apart, particularly in a competitive market. The earnest money deposit is applied to the down payment at closing.
Closing Costs
Another significant expense in buying a house is closing costs, which refers to various fees you'll pay for at closing. Closing costs can range from around 3 to 6% of the purchase price of the home. You can sometimes ask the seller to pay for part or all of your closing costs, but sellers are less likely to do so in a competitive real estate market.
Here are a few of the closing costs you should be prepared to pay:
Home appraisal fee:

After signing a purchase agreement, your lender will order an appraisal of the property from an appraisal management company for which you can expect to pay a home appraisal fee. An appraisal typically costs between $300 and $600, though the costs can exceed that range. For example, it may cost more if the property has multiple units or is located in a remote area.
Title fees:

The title company will charge title fees, which cover the cost of a record search run by the company to ensure there are no other claims or judgements against the property you're purchasing. There are several fees included in this, from title search fees to title insurance. These fees will make up a large part of your closing costs.
Mortgage origination fee:

The mortgage origination fee covers the cost of processing and underwriting your home loan. This fee typically costs between 0.5% and 1% of the total loan amount. This can also be referred to as processing or underwriting.
Application fee:

Some lenders charge a fee for processing your initial loan application. This fee can cost up to $500, though it can vary by situation.
Prepaid Costs
When buying a home, you sometimes must prepay certain expenses such as property taxes, homeowners insurance or mortgage interest. Your mortgage lender will likely have you make an initial escrow deposit that they'll put into an account for you. Your lender will then use the escrow account to pay any property taxes, interest or insurance premiums when they come due.
Mortgage Payments
Your monthly mortgage payments will consist of two main components: payment towards your principal balance (the total amount borrowed for the home loan) and towards interest. A chunk of your payment will also go to taxes and insurance.
Depending on the type of home loan and the size of your down payment, you may be required to pay for private mortgage insurance or another type of mortgage insurance premium, which protects your lender in the event that you default on the loan. The cost of mortgage insurance depends on your loan type, down payment amount, credit score and many other factors, but it can add $100 a month or more to your mortgage payment.
To better estimate your monthly mortgage payment amount, use the Rocket Mortgage® mortgage calculator.
Additional Homeownership Expenses
Home loan and home-buying costs are important, but homeowner costs are equally important. Here are a few of the biggest homeownership expenses to plan for:
Moving costs:

Whether you're moving across a city, a state or a country, it's important to set some cash aside to cover your moving expenses. The average cost of a local move is around $2,300, while a long-distance move (over 100 miles) averages around $4,300.
HOA fees:

If the home you're buying is located in a community with a homeowners association (HOA), you might have to pay monthly HOA fees. These charges usually cover certain services and amenities like trash removal, security or access to common areas.
Home maintenance and repairs:

Few homeowners are fortunate enough to purchase a home that requires no repairs or renovations, so it's wise to set aside money for home renovations and ongoing maintenance upfront. Depending on the age of your home, we recommend setting aside 1% – 3% of the purchase price per year.
Home warranties:

A home warranty is an entirely optional purchase, but it could help you save money down the road. A home warranty is like an insurance policy that protects your home's major systems and appliances. Not all home warranties are the same, so you'll want to shop around for the best and most affordable coverage. In general, you can expect to spend $300 – $600 per year for a basic home warranty plan

.
How To Prepare To Buy A House
It will likely take some time to prepare to purchase a home. But in addition to getting your finances in order, there are several other pieces of the puzzle to consider during the preparation stage.
1.
Monitor Your Credit Score
Mortgage lenders analyze your credit history when you apply for a loan. They'll determine your creditworthiness, loan terms and interest rate in part from your credit report, so if you have a lower credit score, it's important to know ahead of time.
The average credit score needed to buy a house depends on the loan type. For conventional loans, it's recommended to have a score of 620 or higher, while FHA and VA loans have a minimum credit score of 580.
If your credit score has room for improvement, take this time to work on it by making on-time debt payments and paying off extra debt, if you have the room in your budget. And be sure to stay on top of your credit score throughout the mortgage process. Your score will be checked both in the early and late stages of the process, and changes to your credit report could impact your loan approval, so avoid taking on additional debt until after you close.
2.
Establish A Budget
Building your budget is one of the most important steps in home buying. Understanding how much house you can realistically afford can help you protect your financial future and pinpoint your home shopping price range, so take the time to determine how a mortgage payment would fit into your other monthly costs.
The housing expense ratio can aid you in this process. Also referred to as the front-end ratio, this percentage represents the amount of your monthly income that goes towards housing expenses like your mortgage payment, insurance and taxes. In general, experts recommend spending no more than 28% of your income on housing.
3.
Save For A Down Payment
Remember that it takes time to save money for the down payment on a house, so don't rush yourself. One way to slowly chip away at your down payment costs is by setting aside a portion of your monthly earnings.
You can automatically deduct money from each paycheck by having your bank deposit a small amount into a savings account. Before you know it, you'll have a decent amount saved and ready for a down payment.
4.
Pay Off Debt
In addition to your credit score, lenders also look at your debt-to-income (DTI) ratio when you apply for a mortgage. If you have a lot of debt compared to your monthly income, you might have difficulty getting approved for a loan – so if you can afford it, make some extra debt payments before you apply for a loan. By making larger payments on student loans, medical bills or credit card balances, you can reduce your debt and improve your DTI.
5. Compare Mortgage Lenders
First-time home buyers often get excited when starting the loan process. Once approved, they might be tempted to start shopping and putting in offers on houses immediately, but that might create an issue if they have a high interest rate.
Instead, take the time to research a few lenders and the different types of mortgage loans before applying. This extra step can ensure you have the best loan product and mortgage interest rate. But don't stop at the rate. You should also make sure you read client reviews and consider questions to ask mortgage lenders before choosing the best option for your situation.
6.
Get Preapproved For A Loan
Getting preapproved for a mortgage before beginning your home search can help you determine how much money you're eligible to borrow and make your offers more desirable to sellers. With a mortgage preapproval, your lender will look at your income, assets and credit score.
How Much Money Do You Need To Buy A House? FAQs
If you still have any unanswered questions, look no further. These are some frequently asked questions and answers surrounding how much money is needed to buy a house.
What are some ways to save the cash needed to buy a house?
To save for a house, you may benefit from a few lifestyle changes or adjustments to your typical spending habits. Here are some ways to save up for your down payment and other home-buying fees:
Avoid unnecessary spending
Unsubscribe from unneeded services
Ask for a raise or seek out higher-paying employment
Pick up some part-time work
Find a less expensive living situation in the meantime
How much money should you spend on your first house?
There's no one-size-fits-all answer for how much you should spend on your first home. But a good rule of thumb is to avoid spending more than 28% of your gross income on your monthly mortgage payment. Based on this percentage of income, you can determine the home price you can afford, and ultimately how much cash you'll need to buy a house.
Is $20,000 enough for a down payment on a house?
For the minimum down payment of 3% on a conventional loan or 3.5% for an FHA loan, $20,000 could be a sufficient down payment, depending on the price of the home you're looking to buy.
However, it's important to consider closing costs and other home-buying fees that you'll need to pay for as well. That's why you should speak with a professional mortgage expert or your real estate agent to make sure you're making a down payment you can afford.
The Bottom Line: How Much You Need To Buy A House Depends On Your Situation
There are different costs involved in buying a home, including your down payment, insurance, inspections, warranties, deposits and other fees. Once you've assessed all of the costs involved, take the first step to homeownership and start the mortgage approval process to learn more about your specific home buying costs.
Find out what you can afford.
Use Rocket Mortgage® to see your maximum home price and get an online approval decision.
Related Resources
Viewing 1 - 3 of 3