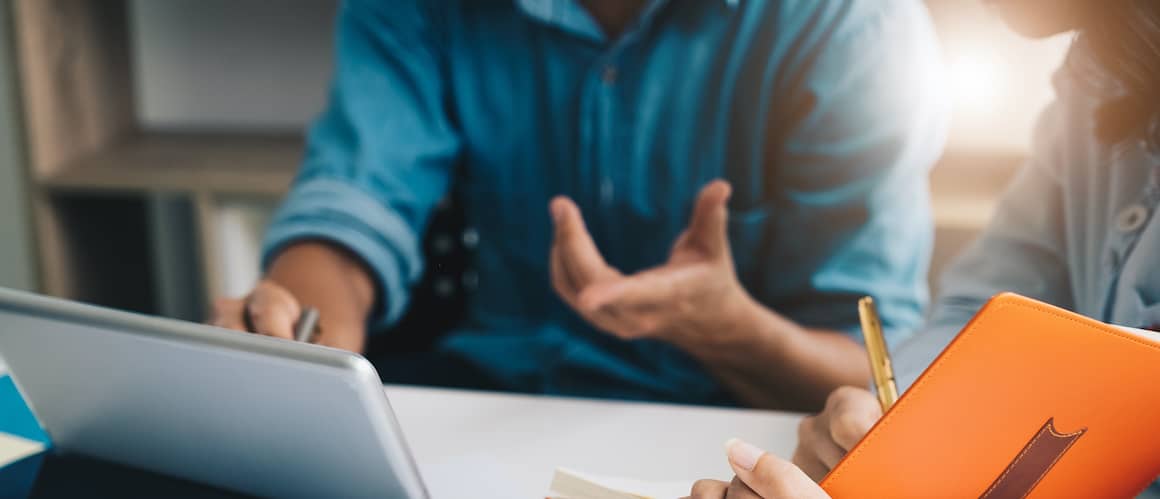 What Title Fees Will You Pay At Your Closing?
Miranda Crace5-minute read
July 13, 2023
Share:
When closing on a home, there are costs associated with the sale. Home buyers can typically expect to pay about 3% – 6% of the purchase price in closing costs. One of the main costs is a title fee.
Here we'll cover what title fees are, who pays them and how much they cost as part of the home buying process.
What Are Title Fees?
Title is the right to own and use the property. Title fees are a group of fees associated with closing costs. These fees pay a title company to review, adjust and insure the title of the property.
The title company will perform a title search to find any potential issues with the title, such as encumbrances or liens. The company can then make any changes and ensure that their findings are correct.
Tip: As you'll see, the various fees associated with your title can be numerous and vary depending on your situation. If you're feeling uncertain about what to expect from your total closing costs, getting approved for your mortgage can give you a good ballpark estimate and cut through the confusion.
See What You Qualify For
Congratulations! Based on the information you have provided, you are eligible to continue your home loan process online with Rocket Mortgage.
If a sign-in page does not automatically pop up in a new tab, click here
A List Of Mortgage Title Fees
Title fees refer to many title-related expenses. The specific fees a buyer or seller pays depends on their individual circumstances and the details laid out in their purchase and sale agreement.
Here are some common fees, what they cover and ballpark figures of their costs.
Title Search Fee
A title search is the process to examine public records regarding the property and determine the property's owner. The search also reveals any claims or liens on the property and could uncover any claims the current owner is unaware of.
A title search fee ranges from $75 – $200, depending on factors like where the property is located. The current owner typically pays this fee as part of their selling costs.
Title Settlement Fee
The title settlement fee, or closing fee, is a charge from the title company to cover the administrative costs of closing. Title companies may or may not list out the individual costs of the fee.
The costs included in the title settlement fee generally cover escrow fees (handling of and disbursement of funds), survey and notary fees, deed prep fees and other fees associated with title search. The settlement fee may also be included in other fees, like attorney's fees. This fee varies.
Lender's Title Insurance
Lender's title insurance protects the lender from any claims on the property. It only protects the lender, not the buyer. Even if the title company clears the title, something can still come up. Lender's title insurance is usually required by your mortgage company.
It's usually purchased in a bundle with owner's title insurance. This cost is a one-time fee usually between 0.5% – 1.0% of the sale price. For example, a $300,000 home could have a $2,250 title insurance fee.
Something to be aware of is that this policy covers the life of your loan, so you'll have to purchase new lender's title insurance if you refinance.
Owner's Title Insurance
Like lender's title insurance above, the owner's title insurance protects the owner from any claims or liens on the title that the title company missed up to the purchase price of the property.
If you buy a house and 2 years later a relative of the previous owner shows up with a deed that says the home was theirs, owner's title insurance will protect you. Otherwise, you would lose the entire house and still owe on the mortgage.
Unlike lender's title insurance, owner's title insurance is not required, though it is recommended. It's extra security at a much smaller price than if an unknown claim shows up on your title down the line. Unlike a lender's title insurance policy, this remains in force for as long as you own your home.
Attorney Fee
If you hire a real estate attorney (as is required in many states), you will have to pay attorney fees. These fees cover the cost for the attorney to review the paperwork, including the property's title.
Abstract And Recording Fees
The abstract is the summary of the title search from the title company. It compiles the details of the search and the related official documents and communicates them in a concise manner. Title abstract fees can range from $200 – $400 for an update to the abstract to $1,000+ if a new abstract of title must be created.
Recording fees are the costs associated with filing deeds and other official documentation with your county's public records. The national average for this charge is around $125.
Get approved to buy a home.
Rocket Mortgage® lets you get to house hunting sooner.
Where To Find Your Title Fees
You can find title fees and overall closing costs on a couple documents:
Closing disclosure: Your closing disclosure will break down total closing costs, including title fees, in an itemized list.
Loan estimate: The loan estimate will be a lender's best educated guess on your total closing costs, along with title service fees, and tell you the cash you need to bring to close.
Buyer Or Seller – Who Pays The Title Fees At Closing?
It depends on where you live. In some parts of the country, it's customary for the seller to pay the buyer's title insurance and the buyer to pay the owner the lender's title insurance. The buyer also typically pays recording and title search fees. In others, it is the reverse.
Regardless of where in the county you are, who pays these fees can be negotiated and reflected in the purchase agreement.
How Much Are Title Fees On Average?
Title fees change from company to company and from location to location. They can also change depending on what's included. In general, closing costs, which title fees are a large part of, cost from 3% – 6% of the purchase price.
Are Title Fees Negotiable?
Sort of. Many title fees are set by state and local government agencies. Who pays them, however, is negotiable.
If the conditions are right, a buyer may be able to negotiate that the seller covers all or part of the closing costs. These are referred to as seller concessions. They're essentially agreements a seller makes to cover certain fees.
The Bottom Line: Title Costs Are Worth It
When transferring ownership of a home, there are a lot of pieces that must fall into place. You want to ensure that the title transfer process is executed correctly so you have full, undisputed ownership of the property.
Any fees associated are well worth the assurance and legal proof that the house and property are yours. Work with your real estate agent and/or attorney to fully understand these fees and see the areas where they can be negotiated.
Are you unsure how much title fees, down payment and closing costs will be? Starting the approval process can give you a better estimate for your budget. Plan ahead and start the application process today. You can also give us a call at (833) 326-6018.
Take the first step toward buying a house.
Get approved to see what you qualify for.
Related Resources
Viewing 1 - 3 of 3