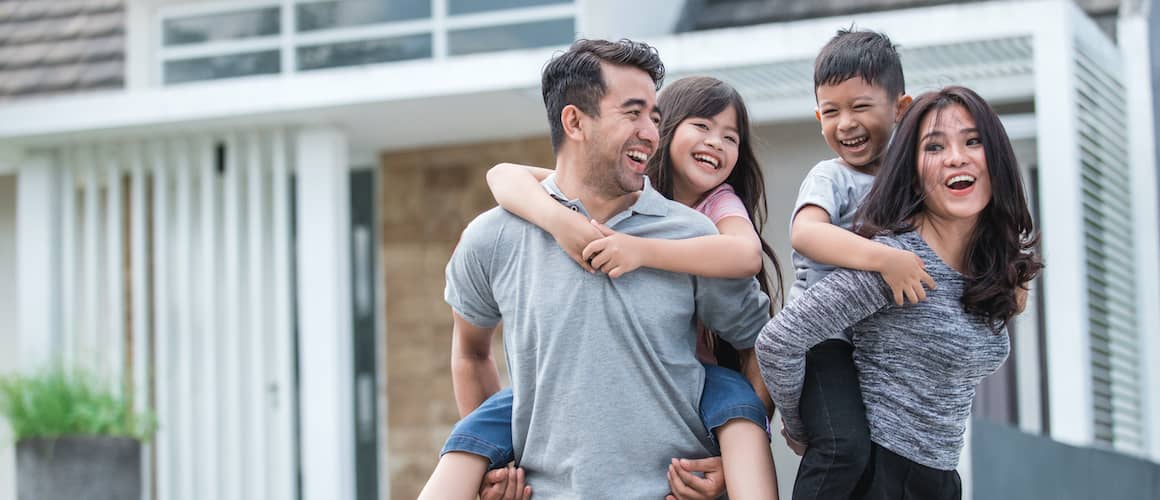 Should I Lock My Mortgage Rate Today?
Sarah Sharkey4-minute read
April 09, 2021
Share:
The recent ups and downs of mortgage interest rates can leave you wondering when a good time is to lock in your mortgage rate. After all, you don't want to be stuck with a higher interest rate if it could be avoided. But what if rates begin to rise and you missed your chance to lock in a lower rate?
You are likely grappling with the question facing many home buyers – Should I lock in my mortgage rate today? We'll take a closer look at the dilemma and help you determine when it's a good idea.
A Quick Review Of The Mortgage Rate Lock
A mortgage rate lock, sometimes called rate protection, allows you to keep the interest rate on your loan from rising between the time you apply for a mortgage loan and the time you close.
If interest rates rise after you've locked in your rate, you'll be able to stick with the lower rate. On the flip side, if you lock in your rate and interest rates fall, you'll be stuck with a higher rate.
As a home buyer or a homeowner who is refinancing, obtaining the best rate on your mortgage loan is likely a top priority. With a better interest rate, you could save yourself thousands over the course of the loan. So, it's natural to ask yourself if you should lock your rate when presented with a good deal.
Get approved to buy a home.
Rocket Mortgage® lets you get to house hunting sooner.
Should You Lock In Right Away?
The decision to lock in your mortgage rate could save you thousands – or it could cost you thousands. With that, you'll have to weigh the pros and cons for your particular situation.
You'll make your decision on an interest rate lock when you're approved for a mortgage. At that point, you can lock in your rate or wait until closing to do so.
As with all financial decisions, there are pros and cons to locking in your mortgage rate. Here's what you need to consider.
Pros Of Locking Immediately
Locking in your interest rate can be tempting, here's why:
Mortgage rates could rise after you lock. The threat of a higher mortgage interest rate can be a strong reason to lock in a rate that you're comfortable with.
Peace of mind. You won't have to worry about interest rates rising to create an unaffordable mortgage payment.
If you're presented with a reasonable mortgage rate that you're happy with, locking it in can provide peace of mind throughout the closing process.
Cons Of Locking Immediately
But there are some downsides to locking in your rate right away, including:
Interest rates may fall after you lock in. You could miss out on the chance to score an even lower interest rate.
Letting the lock expire has consequences. If you lock in a mortgage rate but ultimately allow it to expire, the lender might charge you hundreds of dollars.
The big disadvantage is the potential for a missed opportunity on a lower mortgage rate.
Waiting For The Right Day To Lock In
If you decide not to lock in your rate right away, here's what you should keep in mind.
Communicate With Your Lender
First things first, talk with your lender about the decision to hold off. Ask your lender what costs are associated with locking in a mortgage rate. Make sure that you are comfortable with the cost.
Also, ask how long a lock will last. Rate locks often last 15 – 60 days. But the exact time frame will vary based on the lender.
Finally, ask about the process to lock in your rate when you are ready.
Watch The Markets
Monitoring the mortgage rate markets can help you decide when the right moment is to lock in your rate. You can check in regularly with Rocket Mortgage® to see the current interest rates.
Remember that no one can predict the future. With the volatility of the markets, it can be difficult to pick out the lowest point for mortgage rates. But as long as you lock in an affordable rate that you are comfortable with, it can be worth watching the markets.
How To Handle Falling Interest Rates
What if you lock in your rate, but falling interest rates lead you to regret the decision? Is it possible to tap into a lower interest rate?
One way to enjoy a lower interest rate than your locked rate is through float down options. Even if you've locked in your rate, a float down option will allow you to take advantage of the lower interest rates. You'll need to ask your lender about the costs of floating down and determine if it is worth it.
A different way to lock in a lower interest rate is to reapply for your mortgage. However, this can be a more cumbersome process than the float down option.
The Bottom Line: You Have Options For Your Interest Rate
The right interest rate can make all the difference in your budget. Luckily, you have some control over your interest rate by locking it in when it works for your budget.
If you want to get your interest rate even lower, then consider other options, like shortening your loan term or buying prepaid mortgage points. Ready to explore your interest rate options? Apply for a mortgage or refinance online to see what's available for you.