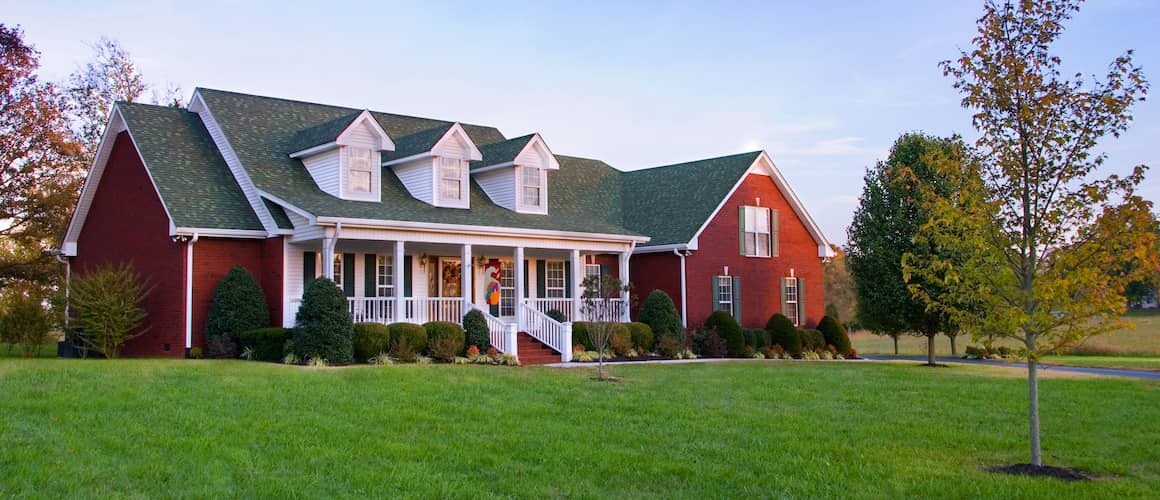 What Is A Mortgage Rate?
Sarah Sharkey5-minute read
July 24, 2023
Share:
When buying a home, your mortgage rate has a big impact on what you'll pay. A clear understanding of what a mortgage rate is and how to get a better number can help you navigate the process of shopping for a mortgage and possibly save you money.
What Are Mortgage Rates?
A mortgage rate, or mortgage interest rate, refers to the amount of interest your lender charges on your mortgage as a fee for letting you borrow money. The lower your mortgage rate, the less money you will pay in interest over the life of the loan.
Mortgage Interest Rate Vs. Annual Percentage Rate (APR)
A mortgage interest rate specifically refers to the amount you'll pay a lender to borrow money. The interest rate doesn't include any other charges or fees you might encounter throughout the process.
In contrast, an annual percentage rate (APR) includes the interest rate and other costs tied to borrowing money from the lender. Beyond the interest rate, some of the other costs pulled into the APR may include underwriting fees, closing costs and origination fees.
See What You Qualify For
Congratulations! Based on the information you have provided, you are eligible to continue your home loan process online with Rocket Mortgage.
If a sign-in page does not automatically pop up in a new tab, click here
What Types Of Mortgage Rates Are There?
In general, mortgage rates fall into two categories. Below you'll find a closer look at both.
Mortgages With Fixed Rates
A fixed-rate mortgage comes with an interest rate that doesn't change during the loan term. Regardless of market fluctuations, your principal and interest payments will remain the same.
Typically, mortgages with fixed rates have higher upfront rates than adjustable-rate mortgages. Though you might pay more in interest upfront, you'll lock in the financial stability that comes with a fixed housing payment, and your rate is protected if interest rates rise in the market.
Mortgages With Adjustable Rates
An adjustable-rate mortgage comes with an interest rate that can change throughout the loan term. The structure of an ARM includes a fixed rate for an introductory period. After the introductory period is over, the interest rate may change at set intervals.
Although you might find lower upfront rates, your monthly principal and interest payment may change after the introductory period. If your payment rises, that could put pressure on your budget. However, many ARMs include a rate cap to prevent your mortgage payment from getting too high.
How Is Your Mortgage Rate Determined?
Mortgage interest rates are determined by a variety of factors. Both the market and your unique financial situation will have an impact on your mortgage rate. Here's a closer look at some of the factors impacting mortgage rates.
Personal Factors
Credit score: Many lenders have specific credit score requirements to issue a loan. Beyond that, a higher credit score can lead to a lower interest rate.
Down payment: A larger down payment leads to a lower loan balance. In many cases, a larger down payment also leads to a lower interest rate.
Loan-to-value ratio (LTV): The size of the loan compared to the value of the home has an impact on mortgage rates. Typically, a higher LTV ratio leads to a higher interest rate.
Occupancy: If you're planning to live in the home as a primary residence, you'll often find lower interest rates than someone purchasing the property as an investment.
Market Factors
The Federal Reserve: The Federal Reserve makes moves that have an impact on the entire economy. When inflation is too high, the Fed often raises the federal funds rate. As the federal funds rate rises, mortgage rates tend to rise.
The bond market: If the bond market missteps, that can impact mortgage rates.
The secured overnight finance rate: When this rate rises, mortgage rates tend to rise too.
The constant maturity treasury rate: If shopping for an ARM, lenders tend to look closely at the constant maturity treasury rate. Typically, mortgage rates follow the movement of this rate.
The state of the economy: A strong economy with many home shoppers might see mortgage rates rise due to competition.
Inflation: High inflation tends to push mortgage rates higher.
What's The Ideal Mortgage Rate?
With a constantly shifting market, it's difficult to pin down an exact ideal mortgage rate. But in general, locking in a below-average mortgage rate is a good place to start. As a shopper, check out the daily mortgage rates to get an idea of where rates are at.
If possible, look for a rate below that benchmark.
How Do You Compare Mortgage Rates?
As you look for the right mortgage, it's critical to compare mortgage rates. Instead of going with the first offered interest rate, shop around to find the most affordable option. When you take the time to shop around, you could save thousands over the course of your loan.
When making your comparisons, look at the APRs tied to potential loan options. Since APRs consider the fees involved, this metric offers a way to level the playing field when shopping around.
How Can You Get A Good Mortgage Interest Rate?
Everyone wants to know how to get a low mortgage interest rate. Here are some strategies to consider:
Save for a large down payment: A larger down payment means a smaller loan, which can lead to a lower interest rate. Plus, you might be able to avoid paying mortgage insurance, if your down payment is large enough.
Improve your credit score: Borrowers with a higher credit score can often tap into lower interest rates.
Reduce your debt-to-income ratio (DTI): Try to pay down some of your debt, so less of your income is going to that. A lower DTI often leads to lower interest rates.
Purchase mortgage points: You can prepay some of the interest on your mortgage loan by purchasing points. Run the numbers before choosing this option.
Talk with a Home Loan Expert: A Home Loan Expert can help you lock in the best rate for your situation.
Can You Change Or Lock In Your Current Mortgage Rate?
If you have a relatively low interest rate, you might want to lock your mortgage rate. If you have a higher mortgage rate, you might want to lower it. Both are possible.
If you're in the process of buying a home, you can take advantage of RateShield® through Rocket Mortgage®, which locks your rate for 90 days.1
If you currently have a loan, refinancing gives you a chance to lock a better interest rate if current rates are lower than when you got your mortgage. Additionally, a loan modification can help you tap into lower rates without a full-blown refinance, in the right situation.
The Bottom Line
A mortgage rate has a direct impact on your monthly mortgage payments. When shopping for a home, don't forget to shop around for the best mortgage rates too. If you're ready to dive into homeownership, start the mortgage approval process today.
1RateShield Approval is a Verified Approval with an interest rate lock for up to 90 days. If rates increase, your rate will stay the same for 90 days. If rates decrease, you will be able to lower your rate one time within 90 days. Please contact your Home Loan Expert for additional information. This offer is only valid on 30-year FHA, VA, and Conventional purchase loan products. Additional conditions and exclusions may apply.
Related Resources
Viewing 1 - 3 of 3