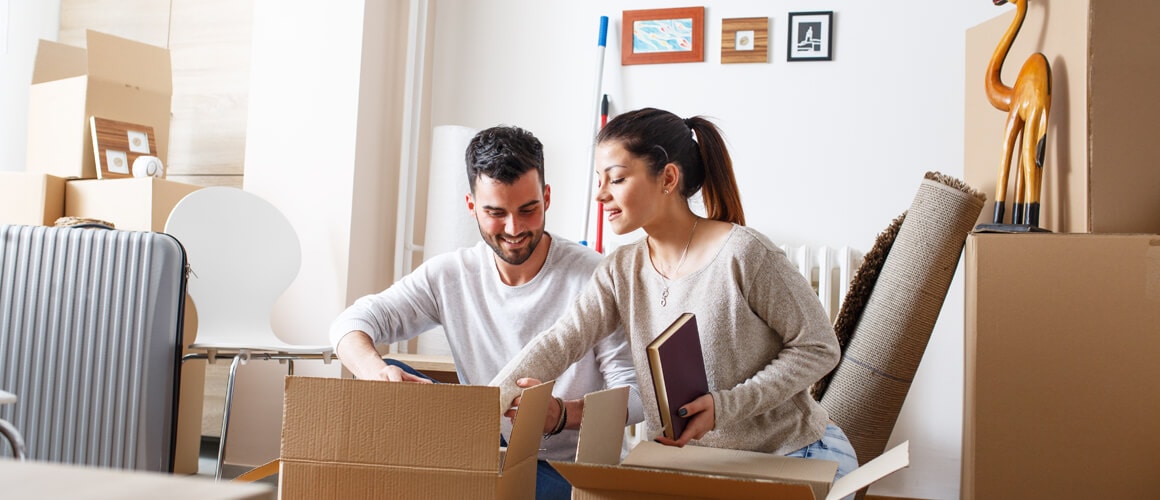 What Is Loan-To-Value Ratio (LTV) And How Is It Calculated?
Miranda Crace5-minute read
October 20, 2023
Share:
*As of July 6, 2020, Rocket Mortgage® is no longer accepting USDA loan applications.
Loan-to-value ratio (LTV) is a commonly utilized term in real estate. But what is the meaning of LTV exactly, and how does your loan-to-value ratio impact the mortgage lending process?
The short answer is that loan-to-value ratio is a figure that's frequently used by lenders as a way to assess any risks that might be inherent to lending to you. The loan-to-value ratio is among several factors that determine home mortgage rates. Other considerations include the prime rate, your credit score, the individual lender and the property type.
Here, we'll take a closer look at what LTV refers to in real estate, how to calculate it and its potential impact on your mortgage.
What Is The Meaning Of LTV In Real Estate?
Your loan-to-value ratio is a figure (expressed in the form of a percentage) that measures the appraised value of a home that you want to buy or refinance against the loan amount that you're seeking to borrow. It's commonly used in real estate transactions by lenders to determine your eligibility for a loan.
In effect, your LTV compares the size of the loan that you're applying for with the value of the home. Lenders use LTV to determine just how much risk they're potentially taking on if they decide to lend to you – and to figure out which loans that you are eligible for based on the size of your down payment or amount of equity that you have in a home. Put simply: The lower your LTV, the less risky your mortgage will be perceived to be by prospective lenders. Having a low LTV can improve the odds that you'll be able to obtain a competitive home mortgage.
Loan-To-Value Ratio Vs. Combined Loan-To-Value (CLTV) Ratio
A mortgage's LTV ratio describes the proportion of the value of the property to the amount of outstanding mortgage balance. Likewise, a property's combined loan-to-value (CLTV) ratio describes roughly the same calculation, but takes into account the sum total of all loans that have been taken out on the property.
In the latter case, this means having to take into account additional mortgages or loans on a property, like home equity loans and home equity lines of credit (HELOCs). Your mortgage lender will use both LTV and CLTV ratios when deciding if you're eligible to receive a loan.
See What You Qualify For
Congratulations! Based on the information you have provided, you are eligible to continue your home loan process online with Rocket Mortgage.
If a sign-in page does not automatically pop up in a new tab, click here
How To Calculate Your Loan-To-Value Ratio
To calculate your LTV, all you have to do is divide your total loan amount or outstanding mortgage balance by the most current appraised value for the property and convert to a percentage. For example, if a lender offers you a $150,000 loan on a home that's appraised at $200,000, you'll divide $150,000 over $200,000 and multiply by 100 to get your LTV of 75%.
How Lenders Use Your LTV Ratio
Before deciding whether to extend you a home mortgage loan or assist with refinancing, your lender will consider your LTV. In effect, having to meet lenders' LTV requirements (which will differ based on individual lender) can impact your interest rates, the size of your down payment, and whether you'll pay private mortgage insurance (PMI) or not. For purposes of clarity, the lower your LTV, the lower the risk in the eyes of the lender.
See what you're eligible for.
Rocket Mortgage® uses information about your income, assets and credit to show you which mortgage options make sense for you.
What Is A Good LTV Ratio For A Mortgage?
Generally, a good LTV to aim for is around 80% or lower. Managing to maintain these numbers can not only help improve the odds that you'll be extended a preferred loan option that comes with better rates attached. It can also boost your chances of being able to avoid paying mortgage insurance – and potentially being able to save thousands of dollars in mortgage payments.
Although this is ideal, it's not always possible, particularly for first-time home buyers. It's possible to qualify for a conventional loan with as little as 3% down.
Should your LTV come in higher than 80%, you'll likely have to pay extra for private mortgage insurance on a conventional loan. Mortgage insurance basically serves as a form of risk mitigation for lenders that helps protect them in case you default on the loan – and helps provide them with needed reassurance if they opt to take on the risk of lending to you.
Loan-To-Value Ratio Rules By Loan Type
What lenders view as an acceptable LTV ratio can differ based on the type of mortgage that you're getting. Let's take a look at some variations to the rules that you may want to be aware of.
LTV Ratio For FHA Loans
FHA loans, which are mortgages backed by the Federal Housing Administration, typically have less stringent qualifications because they're designed for low-to-moderate income home buyers. Borrowers using an FHA loan to buy a home can typically have a higher LTV ratio, but they'll also be required to pay a mortgage insurance premium (MIP) throughout the life of their loan.
The exception involves down payments of 10% or higher. In this case, mortgage insurance is paid for 11 years.
LTV Ratio For VA And USDA Loans
VA and USDA loans allow a borrower's LTV ratio to reach and sometimes exceed 100%. While there's also no private mortgage insurance involved with either of these loan types, they both do involve other fees that borrowers should be aware of before applying for these loans.
How To Lower Your LTV
Looking to lower your LTV ratio? It doesn't have to be as difficult as you might think.
Make A Larger Down Payment
Saving up for a larger down payment isn't always easy, but applying one to a purchase is one of the fastest ways to help you lower your LTV. In essence, increasing the amount of your down payment lowers the total amount of money that you're asking to borrow, which automatically lowers your LTV. A mortgage calculator can help you get a better sense at a glance of how much bringing a larger down payment to the table can affect your monthly payment.
Look For A More Affordable Home
Can't afford to make a larger down payment? Consider shopping around for a more value-priced property. By lowering the amount of money that you need to borrow, purchasing a lower-priced home can help you decrease your LTV if you keep your down payment the same. Alternatively, you can consider offering a lower price to a seller in exchange for a home purchase – in today's market, you never know just how motivated the seller might be.
The Bottom Line On Loan-To-Value Ratio
Loan-to-value ratio is an important calculation to be aware of in real estate. A percentage figure that compares the value of an appraised home that you're looking to purchase against the loan amount that you're looking to borrow, it helps give lenders a better sense of when you're a safe bet from a lending perspective.
The lower your LTV, in general, the better off you'll be when it comes to borrowing money. Having a lower LTV can increase your odds of securing a better home mortgage and means you'll have more equity in your home. Looking to find out more about getting a home loan today? Apply online now with Rocket Mortgage. You can also give us a call at (833) 326-6018.
Today's Purchase Rates
30-Year Fixed *
6.875 Rate / 7.167 APR
Legal Disclosures
30-year Fixed-Rate Loan:

An interest rate of 6.875% (7.167% APR) is for the cost of 1.875 point(s) ($4,687.50) paid at closing. On a $250,000 mortgage, you would make monthly payments of $1,642.33. Monthly payment does not include taxes and insurance premiums. The actual payment amount will be greater. Payment assumes a loan-to-value (LTV) of 60.00%.
Assumptions
Listed rates are offered exclusively through Rocket Mortgage.
Mortgage rates could change daily.
Actual payments will vary based on your individual situation and current rates.
Some products may not be available in all states.
Some jumbo products may not be available to first time home buyers.
Lending services may not be available in all areas.
Some restrictions may apply.
Based on the purchase/refinance of a primary residence with no cash out at closing.
We assumed (unless otherwise noted) that: closing costs are paid out of pocket; this is your primary residence and is a single family home; debt-to-income ratio is less than 30%; and credit score is over 720; or in the case of certain Jumbo products we assume a credit score over 740; and an escrow account for the payment of taxes and insurance.
The lock period for your rate is 45 days.
If LTV > 80%, PMI will be added to your monthy mortgage payment, with the exception of Military/VA loans. Military/VA loans do not require PMI.
Please remember that we don't have all your information. Therefore, the rate and payment results you see from this calculator may not reflect your actual situation. Rocket Mortgage offers a wide variety of loan options. You may still qualify for a loan even in your situation doesn't match our assumptions. To get more accurate and personalized results, please call to talk to one of our mortgage experts.
View Rates
Related Resources
Viewing 1 - 3 of 3