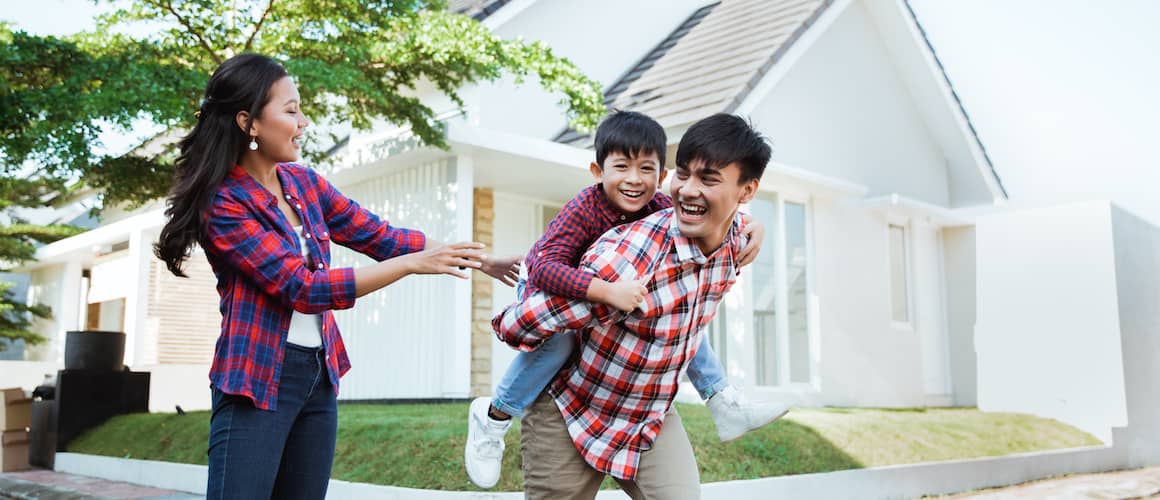 Freddie Mac's Home Possible® Mortgage: What You Need To Know
Kevin Graham6-minute read
May 07, 2021
Share:
A down payment is one of the biggest impediments to affordability for those looking to buy a home. Like a similar program from Fannie Mae, Freddie Mac's Home Possible® mortgage option lowers this hurdle for low-income home buyers by requiring a down payment as low as 3%.
This article will give you an overview of Home Possible®, it's guidelines and the pros and cons of the program so you can decide whether this is the right option for you.
What Is A Home Possible® Mortgage?
Fannie Mae and Freddie Mac were chartered separately by Congress in 1938 and 1970 before being spun off into shareholder-controlled companies. Currently, they're government-sponsored entities under the Federal Housing Finance Agency. Although founded at different times, they have a shared mission of providing mortgage funds that are affordable for the general public.
Home Possible® is an extension of that affordability mission specifically allowing first-time and repeat home buyers who are low income to qualify for a mortgage program with several benefits to make homeownership more attainable.
The program has several key benefits:
You can qualify with a down payment as low as 3% to purchase and 3% equity to refinance a 1-unit property.

While you will make a mortgage insurance payment if you put the minimum down, it's cancelable once you reach 20% equity in your home. Additionally, the coverage level if you have a down payment of less than 10% is lower than on many other mortgage options. That means the mortgage insurance should be cheaper.

Unlike other 3% down options that are available, this is a program open to both first-time and repeat home buyers who are we low-income according to the requirements of the program.

If you have a median FICO® Score of 680 or better, there are no higher costs based on your credit score or low down payment.

The program allows for nonoccupant co-clients. This can be a boon for young people looking to sign with their parents or a very close friend in order to help them qualify.
Home Possible® is the Freddie Mac version of a very similar program offered by Fannie Mae called HomeReady®. Although the programs are newly identical, a Home Loan Expert will be able to determine which option is right for you based on your circumstances.
Get approved to buy a home.
Rocket Mortgage® lets you get to house hunting sooner.
Home Possible® Guidelines: Program Eligibility Requirements
Home Possible® is intended to help lower-income borrowers with good credit scores to better handle the challenge of home affordability. As such, there are several things you should know about when it comes to qualifying for this program. We'll also go over several more general qualification considerations.
Income Limits
One of the things that's very unique about this program is that it comes with limits on qualifying income. You can't qualify with more than 80% of the median income in your area because the program is designed to help those with lower incomes.
You can check qualifying incomes in the area in which you're looking to buy using Freddie Mac's Home Possible® Income and Property Eligibility Tool.
There are a couple of things to keep in mind if you find yourself running up against qualifying income limits. To begin with, the income restrictions only apply to clients whose names are on the loan, not your entire household. Secondly, this is all about qualifying income. As an example, if you qualify with your base income, the lender doesn't have to report any bonus or commission you might receive.
Loan-To-Value Ratio (LTV)
Loan-to-value ratio (LTV) compares the balance of your loan to the appraised value of your home. This is important because it determines the minimum down payment you have to have in a purchase and also the amount of equity you must have going into a refinance.
The best way to think of LTV is as the inverse of the down payment or equity that you need. So as we mentioned, to buy a 1-unit primary property, you need a 3% down payment, which translates to a 97% LTV.
Here is a chart with the required LTVs depending on your goals:
Loan-To-Value Ratio (LTV) For Home Possible®

Loan purpose

Number of units

LTV

Purchase

1

97%

2

85%

Rate/Term Refinance

1

97%

2

85%

3 – 4

80%
Debt-To-Income Ratio (DTI)
Debt-to-income ratio (DTI) looks at the amount of your gross monthly income that goes toward paying off installment debts as well as revolving debts. Installment debts include things like house, car and student loan payments. Revolving debts are things like credit cards and home equity lines of credit (HELOCs).
In order to calculate DTI, you add up monthly payments on installment debts and the minimum monthly payments on revolving debts. This is divided by your gross monthly income before taxes are taken out of your check. The result is expressed as a percentage.
As an example, let's say you make $48,000 per year. That's $4,000 per month. Further, let's say you have a $250 car payment, $400 student loan payment and a total of $200 in minimum credit card balances across multiple accounts. That makes your DTI 21.25%.
Although this particular loan option doesn't have specific DTI maximums and looks at each client individually, for the best chance of approval, it doesn't hurt to keep your DTI at or below 43%.
Credit Score
Home Possible® is a conventional loan option. Like most conventional loan options, the minimum median FICO® Score in order to qualify is 620 regardless of your loan purpose. Additionally, it's worth noting that if your credit score is a median of 680 or higher, there are no adjustments to higher rates given your down payment and credit score.
Property Type
In order to qualify for this loan option, the home must be your primary residence where you spend the majority of the time throughout the year. Vacation homes and investment properties are ineligible under this option.
Loan Purpose
You can get a Home Possible® loan from Rocket Mortgage® in order to purchase a home or do a rate/term refinance to lower your rate or change the number of years remaining on your term. You can't use the program to take cash out at this time.
First-Time Home Buyers
This loan option is open to both first-time and repeat home buyers. However, if all clients on the loan are considered first-time home buyers, at least one client has to take a homeownership education course.
Freddie Mac considers first-time home buyers to be those who haven't had an ownership interest in the property in the last 3 years prior to closing on the home.
Pros And Cons Of The Freddie Mac Home Possible® Loan
No mortgage option is perfect for everyone, but there are several groups who may find benefit in the Home Possible® loan option.
Potential beneficiaries include first-time home buyers, seniors looking to downsize, newlyweds who are using gifts as a down payment, people moving out of the need someone to co-sign with them and people who are working to live in one unit while renting out others. Let's run through some of the pros and cons so you can decide whether this is right for you.
Pros
The setup of this program offers several advantages for both first-time and repeat home buyers.
Low down payments:

Both first-time and repeat home buyers have the chance to buy a home with a down payment as low as 3% under this option. This is in contrast to other 3% down conventional loan options which only allow for first-time home buyers to benefit.

Gift flexibility:

In many cases, the entirety of funding for things like down payment and closing cost can come from gift funds.

Possibility of reduced costs:

If you have a median FICO® Score of 680 or higher, you can avoid the higher lending costs associated with credit score and down payment size that might come with many other programs.

Qualify with a co-signer:

This program allows for nonoccupant co-clients, meaning you can qualify with the income of a parent or other person who agrees to be on the loan with you, helping ease affordability challenges.
Cons
Before moving forward with a Home Possible® loan, you should be aware of the downsides as well.
Income limits:

Because this is aimed at low-income purchasers and refinancers, you can only qualify if the income of all borrowers on the loan is no higher than 80% of the area median income.

Strict lending requirements:

Home Possible® is a conventional loan, so you'll need a higher credit score and lower DTI than you might on an FHA loan. You'll need a median FICO® Score of at least 620. While DTI limits are going to be variable depending on your situation, we generally recommend keeping it no higher than 43%.
The Bottom Line: Home Possible® Earned Its Namesake
Home Possible® loans are intended to provide a mortgage option with a down payment as low as 3% for low-income first-time and repeat home buyers. Another benefit is that if you have a FICO® Score of 680 or higher, you won't have the higher lending charges that are sometimes associated with lower down payments.
In addition to normal requirements associated with conventional loans, you'll need to be sure that your qualifying income is at or below 80% of the area median where you're looking to buy or refinance.
If you're struggling for ways to come up with a down payment, one thing you might find helpful is down payment assistance programs. In most cases, this program doesn't require a minimum client contribution for down payments.
If a Home Possible® mortgage sounds right for you, you can get started online or give us a call at (833) 326-6018.
Take the first step toward the right mortgage.
Apply online for expert recommendations with real interest rates and payments.