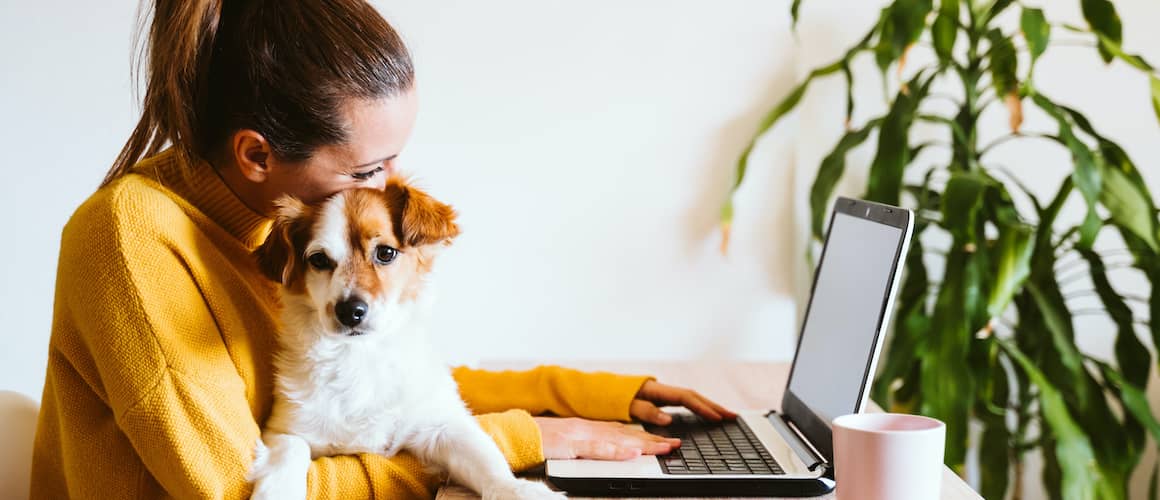 How To Buy A Home With Low Income
Molly Grace8-minute read
May 30, 2021
Share:
If you're wondering if your income is insufficient to qualify for a mortgage and purchase a home, you aren't alone.
While it certainly can be challenging to purchase a home on a lower-than-average income, there are a variety of loan options and programs available that help make homeownership more attainable for low-income folks.
Here's everything you need to know about buying a house with low income:
Can I Buy A House With Low Income?
Though there's no minimum income requirement for buying a home, it can still be tricky for those earning middle to low incomes to get approved for a mortgage and purchase a home.
This is often due to mortgage down payment requirements, debt-to-income ratio (DTI) limits and credit requirements.
However, with the help of certain loan types or programs, homeownership may be more feasible than you realize.
Get approved to buy a home.
Rocket Mortgage® lets you get to house hunting sooner.
Low Income Home Loan Programs
Let's take a look at some of these programs that aim to help those with low incomes or low credit scores get into a home.
USDA Mortgages
The United States Department of Agriculture (USDA) runs a loan program that offers mortgages to low- to moderate-income households in rural areas. The program is called the Single Family Housing Guaranteed Loan Program.
Through this program, the USDA backs mortgages offered by participating lenders. This government backing allows these lenders to offer 100% financing, meaning that these loans don't require you to put any money down.
Because saving up for a down payment is often the biggest hurdle for hopeful home buyers, especially those with lower incomes, USDA loans can help those who qualify get into a home that they otherwise wouldn't be able to afford.
How do you qualify for a USDA loan? In addition to meeting credit requirements (typically a 640 credit score and a DTI below 41%), you'll also need to live in an eligible rural area and meet income requirements.
To meet income eligibility requirements, your combined household income can't exceed 115% of your area's median household income. For location eligibility, you can check out the USDA's website. You may be surprised to find that in addition to rural areas, many suburban areas are also eligible for USDA financing.
VA Mortgages
If you're eligible for a VA mortgage, this is another great 0% down option that can help low-income borrowers get into a home.
VA loans are backed by the Department of Veterans Affairs, similar to how the USDA backs USDA loans. These loans are guaranteed by a government agency (in this case, the VA) so that lenders can offer better terms, such as low or no down payments and lower interest rates, to borrowers who might be considered risky by conventional loan standards.
VA loans are available to those who have served or are currently serving in the military. This includes veterans, active-duty service members, National Guard members and Reserve members who meet minimum service requirements. Certain surviving spouses may also be eligible to get a VA loan.
VA loans offer a variety of great benefits to those who are eligible, including lower interest rates, no required down payment, no mortgage insurance and more lenient credit and DTI requirements.
FHA Loans
One more popular option among government-backed mortgages is the FHA loan. These loans are guaranteed by the Federal Housing Administration, which is part of the U.S. Department of Housing and Urban Development (HUD).
These loans have more lenient requirements that can help low-income borrowers or those with poor credit histories. They have lower credit score requirements, low down payment requirements and, potentially, low closing costs.
With an FHA loan, it's possible to put down as little as 3.5% on your home purchase, even with a credit score as low as 580.
HUD Homes
When a home purchased with an FHA mortgage is foreclosed on, HUD will attempt to recoup some of its losses by auctioning off the home as a HUD Home.
These homes are typically sold below market value, making them an attractive option for those with less buying power. However, HUD Homes, like other types of foreclosures, are sold "as-is," which means that no repairs will be completed prior to the sale.
If you purchase a cheap HUD Home that ends up needing lots of repairs and updates, you risk spending more money than you would have if you'd just purchased a home on the regular market. If you're interested in purchasing a HUD Home, it's vital to get a home inspection and consider whether you can afford any repairs the property may need.
You can find HUD Homes for sale in your state on the HUD Home Store website.
Homeownership Voucher Program
The housing choice voucher program (sometimes referred to as Section 8), which provides rental assistance to very low-income families, has a program that allows these same families to use their vouchers to purchase and own their own homes. This program is called the Housing Choice Voucher homeownership program.
Housing voucher programs are administered by local public housing agencies, and not every local agency offers the homeownership option as part of their program. If you're interested in using your housing voucher to pursue homeownership, be sure to check with your area's public housing agency.
If your local agency does offer this program, you'll need to meet income requirements. Those who aren't elderly or disabled will need to meet employment requirements. You'll also need to be a first-time home buyer and complete a homeownership counseling program, in addition to any requirements set by your public housing agency.
HomeReady And Home Possible
HomeReady and Home Possible are two different conventional loan products offered by Fannie Mae and Freddie Mac, respectively.
Remember how on government-backed loans various government agencies guarantee certain loans offered by lenders? Fannie Mae and Freddie Mac play a similar role in the lending of conventional (nongovernment-backed) loans.
For low-income borrowers, regular conventional loans can sometimes be harder to qualify for, especially if you're having a hard time saving up for a down payment. HomeReady and Home Possible loans allow buyers to finance up to 97% of their home purchase, meaning borrowers can make down payments as low as 3%.
Though there are some differences between these two programs, they both have similar requirements, including that borrowers meet income limits for their area and take a homeownership education course prior to purchasing.
Good Neighbor Next Door
Good Neighbor Next Door is a HUD program that helps law enforcement officers, teachers, firefighters and emergency medical technicians purchase a home by offering them a 50% discount off the list price on eligible HUD Homes located HUD-designated Revitalization Areas.
However, inventory tends to be very limited; at the time of publishing, only a few states had homes available. You can check out available listings on the HUD Home Store website.
If you find a home you're interested in, keep in mind that you'll need to meet the program's specific requirements for your profession, and you'll have to live in the home for at least 3 years
State Or Local Assistance
If you're unable to buy a home without a little bit of help, it's always a good idea to check out what assistance your state or local government offers hopeful homeowners. Local charities or nonprofits may have support available as well.
Some state or local housing agencies may offer down payment assistance, sometimes in the form of grants or forgivable loans.
You should also look into your state's mortgage credit certificate program, which gives homeowners a tax credit for interest paid on their mortgage.
Take the first step toward the right mortgage.
Apply online for expert recommendations with real interest rates and payments.
Tips For Buying A House With Low Income
Here are some things that can help you as you work towards your homeownership goals.
Work On Your Credit Score
Having a good or excellent credit score can help boost your mortgage approval odds. If your current score isn't the best, you can work to improve it by striving to make on time payments, paying down debt if you're able to and keeping your credit utilization (the amount of credit you use compared to your total credit limit) as low as possible.
The credit score you'll need to buy a house will vary depending on the type of loan you get. Conventional loans typically require a score of at least 620, while FHA loans often require at least 580.
Increasing your credit score can help you save money on your mortgage, as those with higher scores tend to be offered better interest rates.
Outline A Budget
Knowing exactly how much you can afford to spend each month on housing will help prevent you from taking on a larger mortgage than what you can comfortably handle.
When planning this out, keep in mind any additional costs you might have as a homeowner that you don't currently have to factor into your budget. Repairs and regular maintenance can quickly add up; be sure to include those potential costs in your monthly homeownership budget as well.
Save For A Down Payment
Unless you qualify for a no money down mortgage option, you'll have to figure out how much you'll need to save for your down payment.
If you're able to qualify for a loan with a low down payment option, you may be able to put down just 3.5% or 3%. On a $200,000 home, this equals a down payment of $7,000 or $6,000, respectively.
However, you'll also need to save some additional money to cover your closing costs. Plus, you'll typically be required to have a certain amount of money in your savings as reserves, so that your mortgage lender knows you'll be able to cover your mortgage payments if you were to temporarily lose your source of income.
Determine how much you'll need for all your home buying-related costs, and then create a plan for how you'll save for it.
Use A Co-Signer
In some cases, it's possible to have someone else co-sign your mortgage loan. In these situations, the co-signer's financial and credit information will be considered in addition to yours in determining whether you'll be approved for a mortgage.
However, this also means that your co-signer is on the hook if you're unable to make your monthly payments. Be sure to talk with your co-signer about expectations and what you'll do if you're having trouble meeting your mortgage obligation.
Consider First-Time Home Buyer Programs
If you're a first-time home buyer, there are a variety of programs at the national, state and local level available to help you get into a home. Read up on some of the programs, loans and grants that are especially helpful to first-time buyers.
Pay Off Debt
If you can decrease the total amount of debt you owe, you'll lower your DTI, which can help your mortgage approval odds and boost your buying power.
Obviously, this is easier said than done. You might look into consolidating all your debt into a lower-interest loan and using the money you're saving on interest each month to pay off more of your debt.
Start Your Home Buying Journey Today
Get approved to buy a home.
Rocket Mortgage® lets you get to house hunting sooner.