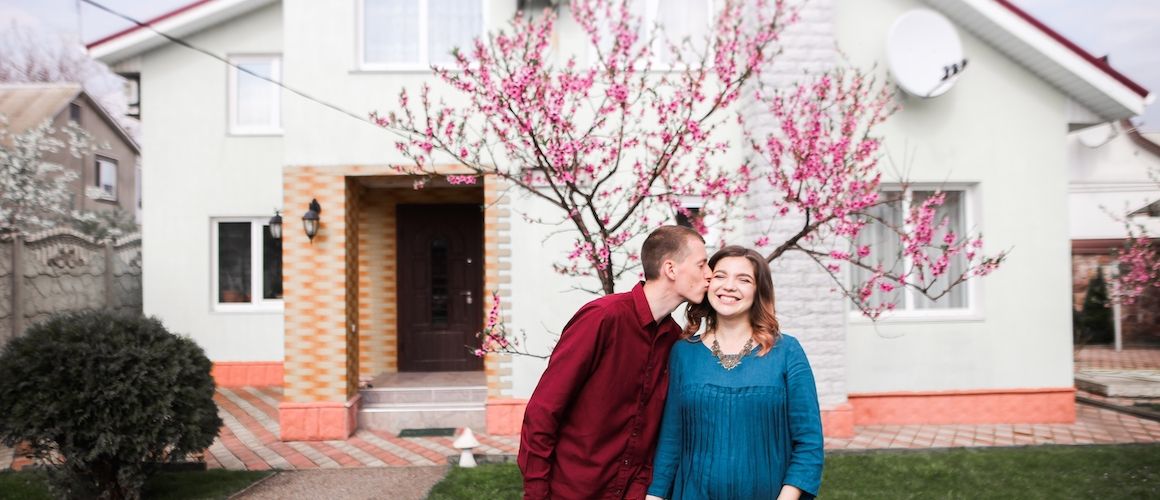 Down Payment Assistance: A Guide to Programs
10-minute read
August 05, 2020
Share:
*As of July 6, 2020, Quicken Loans is no longer accepting USDA loan applications.
Worried that you can't afford a down payment on a home? Here's some good news: If you're a first-time home buyer, you might qualify for down payment assistance provided through a government agency or private organization.
Here's a look at the different down payment assistance programs to consider when you buy your first home. While Quicken Loans® does not offer the majority of these programs, we'll cover what exactly a down payment assistance program is and how you can take advantage of one if needed.
What Is Down Payment Assistance?
When you buy a home, you'll usually have to make a down payment – a lump of cash equal to a percentage of your home's final purchase price. The amount you'll need – and some mortgage programs require no down payment at all – will vary, but coming up with this cash is often a difficult hurdle for buyers.
Consider that a down payment of 5% on a home costing $200,000 comes out to $10,000. That's a lot of money for first-time home buyers to scrape together.
That's where down payment assistance programs come in. As the name suggests, down payment assistance helps you cover your down payment. The money can come from local charities, state and federal government bodies or individual mortgage lenders. In some cases, your labor union or employer can also provide you with down payment assistance, especially if you can't rely on other solutions (such as adding a co-signer to your mortgage) to get into a home.
Most government and charity programs have strict definitions who qualifies as a first-time home buyer. If you haven't had any kind of homeownership in the last 3 years, most state, federal and nonprofit programs consider you a first-time buyer, even if you owned a home before that 3-year period. You cannot own any form of rental or investment property and get first-time home buyer down payment assistance, even if you don't live in the property.
Get approved to buy a home.
Rocket Mortgage® lets you get to house hunting sooner.
How Down Payment Assistance Programs Work
Grants
The most valuable form of down payment assistance? That would be grants. That's because grants provide money that homeowners never have to repay – they're a gift of free money.
Forgivable Loans (At 0% Interest)
Forgivable mortgage loans are second mortgages that you won't have to pay back as long as you stay in a home for a set number of years.
These loans come with an interest rate of 0%. Lenders will forgive them, meaning that owners won't have to pay them back, after a certain number of years. Often, lenders will forgive the loan after 5 years, but they do have the option of not forgiving these loans for a longer period, even up to 15 or 20 years.
You will, though, have to repay these loans if you move before the forgiveness period ends. For instance, if your lender says it will forgive your loan after 5 years and you move, refinance your loan or sell your home in 4 years, you'll have to pay back all or a portion of your forgivable loan.
This second mortgage will usually be large enough to cover your entire down payment.
Deferred-Payment Loans (At 0% Interest)
You might also qualify for a second mortgage with a deferred payment. You don't have to repay these second loans, again for an amount large enough to cover your down payment, until you move, sell, refinance your first mortgage or pay down your first loan.
These loans, though, are never forgiven, so you will have to repay them if you ever leave your home. You'll usually do this through the proceeds from selling your residence.
Low-Interest Loans
Your lender or another organization might offer you the opportunity to take out a second mortgage loan at the same time your first mortgage is finalized. You can use the funds from this loan to cover your down payment. You will have to repay this loan each month, usually when you make your payments on your first loan. This means you'll be making two mortgage payments each month.
The goal is to nab a low interest rate on these loans. Some lenders or organizations might offer these second loans with no interest at all.
Matched Savings Programs
Matched savings programs, otherwise known as individual development accounts, are another way for homeowners to help pay for their down payments. In such programs, home buyers deposit money into an account with a bank, government agency or community organization. That institution agrees to match however much the buyers deposit. Buyers can then use the total amount of funds to help cover their down payments.
For instance, buyers might deposit $5,000 into an account. The bank, government agency or community organization with which they are working will then add $5,000 more into the account. The buyers can use this $10,000 to cover the cost of their down payment.
5 Down Payment Assistance Programs
Here are five down payment assistance programs that you might be able to use as a first-time home buyer.
1. Down Payment Assistance Loans
If you aren't sure that you can cover a down payment on your own, you may want to consider a down payment assistance loan. DPA loans are unique because, unlike other types of loans, you can use them for your down payment. DPA loans can come in three major forms: second mortgages, deferred payments and forgiveness loans.
Second Mortgage: If you take out a second mortgage, you must make your payments at the same time that you pay off your current loan. You have two mortgage payments a month instead of one, and you need to keep up with both.
The rate you can expect to pay on these loans will vary, depending on your credit score, debt, savings and other financial factors. The rates on second mortgages, though, do tend to be slightly higher than those on first mortgage loans.
Deferred-Payment Loan: With a deferred payment schedule, you can put off your payments while you pay down your primary loan. However, you must pay back your deferred loan when you sell your home, refinance, or pay off your primary mortgage.
If you are using such a loan for down payment assistance, it might come with 0% interest, making this an even more attractive option.
Forgivable Loan: Forgiveness loans expire after a certain number of years living in your home. If you stay in your home until the loan expires, you don't need to pay back the loan. If you move, you'll need to refinance or pay off your primary mortgage before the expiration date.
Again, if you are applying for a forgivable loan for down payment assistance, the interest rate attached to it might be 0%.
2. DPA Grants
You might also qualify for a down payment assistance grant to cover the cost of your down payment. DPA grants are different from DPA loans. Whereas you must repay a loan at some point – unless it is a forgivable one – you don't need to repay a grant.
Program requirements for DPA grants can vary by year, and most come from local governments and charities. Each of these programs will operate differently, but usually you'll receive the money in a lump sum that you then use to pay off your down payment.
Be aware that grants might come with stipulations: If you don't live in your home for enough years, you might have to pay some of the award money back when you sell. Make sure you understand the rules of your grant program before making a move.
3. HUD Home Buyer Programs
Searching for down payment assistance? Then visit the online home of the U.S. Department of Housing and Urban Development. The agency, better known as HUD, offers a long list of state-run housing assistance programs. And if you'd rather talk to a HUD-approved housing counselor, you can find a list of them on the site.
These programs – and HUD counselors – can help you find loan and grant programs that can help you cover the cost of your down payment. The programs available through states will vary, with some requiring that you live in a home for a certain number of years or that you attend home buyer's education courses. Make sure you understand the requirements, and that you're willing to follow them, before signing up for a state-run program.
4. Good Neighbor Next Door
HUD also offers its Good Neighbor Next Door program. This isn't technically a down payment assistance program. But if you qualify for Good Neighbor Next Door, you can buy a home for a deeply discounted price. And that, of course, will result in a lower down payment.
Through the Good Neighbor Next Door program, those working in public-service careers can buy a HUD-owned property at a 50% discount. HUD-owned homes are foreclosures, and already affordable without the discount. To view a list of Good Neighbor Next Door properties, visit the HUD Home Store.
You will have to meet certain requirements to participate in this program. First, you can only buy a HUD-owned home. Second, the Good Neighbor Next Door program is only open to a select few professions, including:
Teachers: You may participate in Good Neighbor Next Door as a teacher if you're an accredited full-time instructor at a public or private school. Your school must provide direct services to students, and you must teach students in grades pre-K – 12. In addition, you must also serve students in the area in which you're buying a home.
Law Enforcement Officers: To participate in the program as a law enforcement officer, you must have full-time law enforcement employment with a recognized state or federal governing body. You may also be a full-time Indian tribal officer in certain areas. You must have sworn to uphold state, federal, tribal and municipal laws. You must also have the power to make arrests for law violations.
Firefighter/Emergency Medical Technicians: You may take part in the program as a firefighter or emergency medical technician if you have full-time employment with a state, federal, or local government. Like teachers, you must provide emergency services to the area in which you buy the home.
In addition to profession requirements, the following also apply:
You must agree to continue working in your current profession for at least another year past closing.

You must live in the home you buy as your primary residence for at least 3 years.

You must certify that you haven't owned a home in the last year.
Keep in mind that not every lender offers loans for Good Neighbor Next Door homes. If you're planning on buying a home through this program, make sure you look for a lender who offers loans and support for these homes.
5. Government-Insured Loans
Loans insured by government agencies – such as VA or FHA loans – again aren't technically examples of down payment assistance programs. However, these government-backed loans usually allow buyers to provide lower down payments. That can be a help to first-time buyers worried about coming up with thousands of dollars at closing.
Government-backed loans are insured by the federal government, which makes them less risky for lenders. This allows the lender to give mortgages to people with lower credit scores and less money for a down payment.
There are a few different types of government-backed loans. Each loan type has its own criteria you and your home must meet to qualify.
FHA Loans: FHA loans have insurance from the Federal Housing Administration. With an FHA loan, you can buy a home with as little as 3.5% down if your credit score is 580 or higher. If you can bring at least 10% down to your closing, you may be able to buy a home with a credit score as low as 500. However, the minimum score to obtain an FHA loan at Quicken Loans is 580.
USDA Loans: USDA loans are loans for people who want to buy a home in a rural or suburban area. Your home must be in a zone the USDA deems "adequately rural" to qualify. You also cannot earn more than 115% of your county's median income, and your property must not be a working farm. With a USDA loan, you can buy a home with no down payment.
VA Loans: VA loans are home loans for current members of the Armed Forces, veterans, and certain spouses of deceased service members. You must meet service requirements before you can get a VA loan. Like a USDA loan, a VA loan allows you to buy a home with no money down.
Final Thoughts On Down Payment Assistance
Don't let worries of coming up with down payment dollars scare you away from buying a home. Today's buyers have more options than ever for putting together these funds.
It's possible to qualify for a mortgage from conventional lenders with a down payment as low as 3% of a home's final purchase price. And if you need help coming up with even a smaller down payment, the down payment assistance programs offered by community organizations, government agencies and local lenders could help you clear this financial hurdle.
Get approved to buy a home.
Rocket Mortgage® lets you get to house hunting sooner.