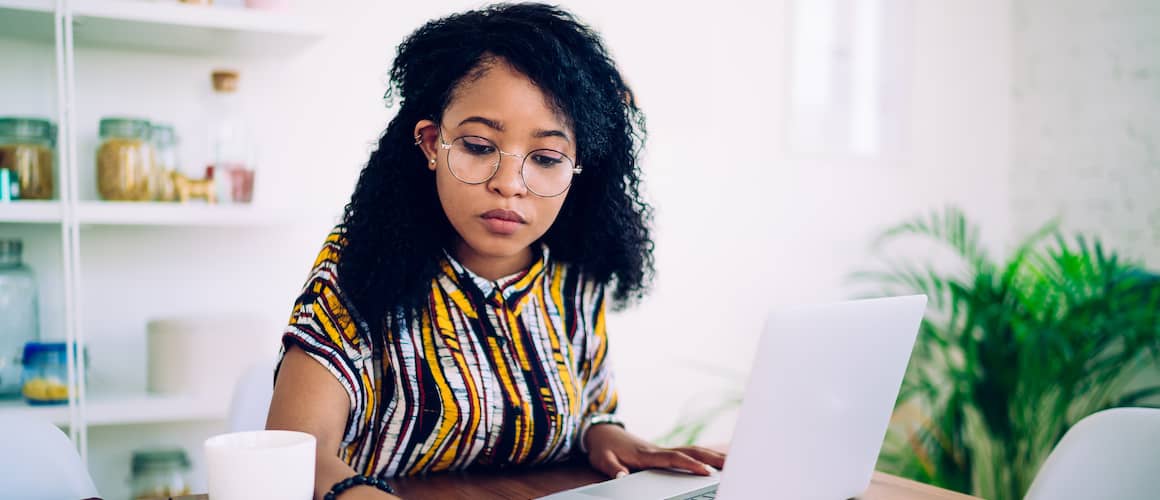 How Much Income Do I Need To Buy A House?
Victoria Araj6-minute read
July 28, 2022
Share:
Think your income will limit your ability to buy a home? The amount of money you earn plays a smaller role in getting a mortgage than you might think. Let's look at how income plays a role in determining how much you need to buy a house and finding the home that's right for you.
Income Requirements To Buy A Home
Lenders consider much more than just your paycheck when you buy a home. Your debt-to-income (DTI) ratio and your ability to make mortgage payments are more heavily considered than how much you make. They'll also consider your credit score and how much you have for a down payment.
A great place to start is to get a preapproval, especially if you aren't sure whether you can get a mortgage on your current income. A preapproval is a letter from a mortgage lender that tells you how much money you can borrow. When you get a preapproval, lenders look at your income, credit report and assets. This allows the lender to give you a very accurate estimate of how much home you can afford.
A preapproval will give you a reasonable budget to use when you start shopping for a home. Once you know your target budget, you can browse homes for sale to see what general prices are. It's a good sign that you're ready to buy if you find appealing options at your price range.
So what do lenders look for when you want to borrow? For starters, they'll take a look at your monthly income and your debt-to-income ratio.
Monthly Income
If you're on payroll, you'll likely just need to provide recent pay stubs and W-2s. If you're self-employed, you'll need to submit your tax returns as well as any other documents the lender requests.
Depending on the home price you're aiming for, you may want to wait a year or two before you apply for a mortgage if you've just moved into a higher-paying role. The longer you stay in your higher-paying position, the more your lender may be willing to loan you.
Lenders don't just look at your salary when they calculate income. Some other sources of income they might consider include:
Commissions
Overtime
Military benefits and allowances
Alimony payments
Investment income
Social Security income
Child support payments
The specific types of income beyond your salary depends on your lender. The most important factor, however, is that the income you include is consistent. For example, if your alimony agreement says that you'll only receive payments for one year, your lender probably won't consider it.
Debt-To-Income Ratio
Lenders use a figure called debt-to-income (DTI) ratio when they decide how much they'll be willing to lend you. Your DTI ratio is your total monthly recurring debt payments divided by your total monthly household income. Your lender expresses your DTI ratio as a percentage.
For example, let's say that you have three bills you pay every month:
$800: Rent
$150: Credit card payment
$200: Student loan payment
Let's also say that your total monthly pre-tax income is $3,000. Your DTI ratio is equal to your debts divided by income. In this case, it's $1,150/$3,000. That makes your ratio about .3833, or 38.33%.
Your DTI ratio tells lenders whether can afford to take on another debt. Lenders generally like to see DTI ratios of 50% or less. If your DTI ratio is higher than 50%, you may have trouble getting a loan. If your DTI ratio is lower, you can borrow more money.
If your ratio is too high, start looking for places where you can cut back on your monthly budget or increase your income.
Get approved to buy a home.
Rocket Mortgage® lets you get to house hunting sooner.
Other Financial Considerations
Your monthly income and DTI are just two factors that lenders look at when you apply for a mortgage. Your credit score and the size of your down payment are also two really important factors.
Credit Score
Your credit score is a numerical rating that ranges from 300 – 850 and tells lenders how responsible you are when you borrow money. If you have a high credit score, it's probably because you pay back your bills on time and avoid debt as much as possible. If you have a low credit score, it may be because you miss payments or regularly overdraft on your accounts. A high score will give you access to lower interest rates and more lender choices. If you have a low score, you may have trouble getting a loan.
Lenders look for a credit score of about 620 and up when you apply for a conventional loan. If your score is below 620, you might be offered a higher interest rate.
If your credit score isn't where you'd like it to be, there are a few steps that you can take to raise your score over time.
Make All Payments On Time
About 35% of your credit score comes from your payment history. One of the easiest ways to raise your score is to make minimum payments on time every month. Consider scheduling automatic payments so you never miss a due date.
Pay Off Debt
One of the best ways to increase your credit score is to determine any outstanding debt you owe and pay on it until it's paid in full. If your overall debt responsibilities go down, then you have room to take on a mortgage, which makes you less risky in your lender's eyes.
Avoid Closing Credit Lines
Closing lines of credit can lower your score, so don't completely shut down any credit you have. Also, avoid opening new credit while you're trying to buy a home. Opening new credit can put a hard inquiry on your credit report and too many hard inquiries affect your credit score.
Size Of Down Payment
Your down payment is the amount of money you put down on your mortgage. Your down payment is due during closing and is usually the most expensive closing cost you need to plan for. Lenders express down payments as a percentage of the total loan. For example, if you buy a home worth $100,000, a 20% down payment is equal to $20,000.
You might have heard you need 20% down to buy a home. The reason why this number is often quoted is that 20% down is the minimum you'll need to avoid buying private mortgage insurance – it's not the minimum you need to get a loan. A mortgage calculator can help you figure out how your down payment amount affects your monthly payment amount.
You may qualify for a mortgage with as little as 3% down with a conventional loan. If you choose an FHA loan, you'll need 3.5%. You can even buy a home with 0% down if you qualify for a VA loan or a USDA loan.
Approval Aside, What Percentage Of Your Income Should You Put Toward Your Mortgage?
The focus of this article so far has been on the requirements to gain the approval of a lender for your home purchase. It's also important, however, for you to make your own decisions about the percentage of your income you should dedicate to a mortgage. Although each situation is different, it's typically not recommended that you put more than 28% of your income toward your mortgage, no matter how stunning the dream home.
The median home price in the U.S. is $284,600. With a 20% down payment, you can expect to pay roughly $1,200 a month for your mortgage on a home at that price. That means that in order to follow the 28% rule, you should be making $4,285 each month.
What Are Other Costs Associated With Buying A House?
Your monthly payment and down payment aren't the only costs associated with buying a home. You also need to pay closing costs when you finalize your loan. Closing costs are extra fees that go to your lender for the services your lender provides. Here are some closing costs you might see.
Appraisal Fee
Your appraisal fee covers the cost of a professional appraiser's report on your home's worth. Mortgage lenders require appraisals to ensure that the house is worth the amount they're lending.
Title Insurance
Title insurance protects you and your lender against third-party claims to your home's title. Unlike other types of insurance, you only pay title insurance once – during closing – and you're protected for as long as you own the home.
Origination Fee
The origination fee covers your lender for the cost of processing your loan.
Attorney Fees
In some states, you need a real estate attorney to finalize your title transfer. Attorney fees can vary significantly from state to state.
Property Taxes
During the closing, you pay the property taxes that are due from the date of closing until the end of the tax year. Assuming the seller has already paid for the entire year in advance, you'll simply pay your prorated share.
The specific closing costs you'll pay depend on your state's requirements and your lender. As a general rule, expect to pay between 3% – 6% of your home's purchase price in closing costs. For example, if you buy your house for $150,000, the closing costs could be anywhere from $4,500 to $9,000.
Summary
Even though a lender takes a look at your income stream when you buy a home, there's no set income requirement to buy a home. A mortgage preapproval is a good first step to learn how much you can afford to spend on a home. A preapproval is also a smart move because you'll be able to prove to sellers that you can get a loan.
It's important to note that income isn't the only factor that lenders consider when they decide whether you qualify for a loan. Your DTI ratio, down payment and credit score are also important. Don't forget to consider and plan for closing costs before you buy a home. Rocket Mortgage® can assist you every step of the way!
Get approved to buy a home.
Rocket Mortgage® lets you get to house hunting sooner.
Related Resources
Viewing 1 - 3 of 3