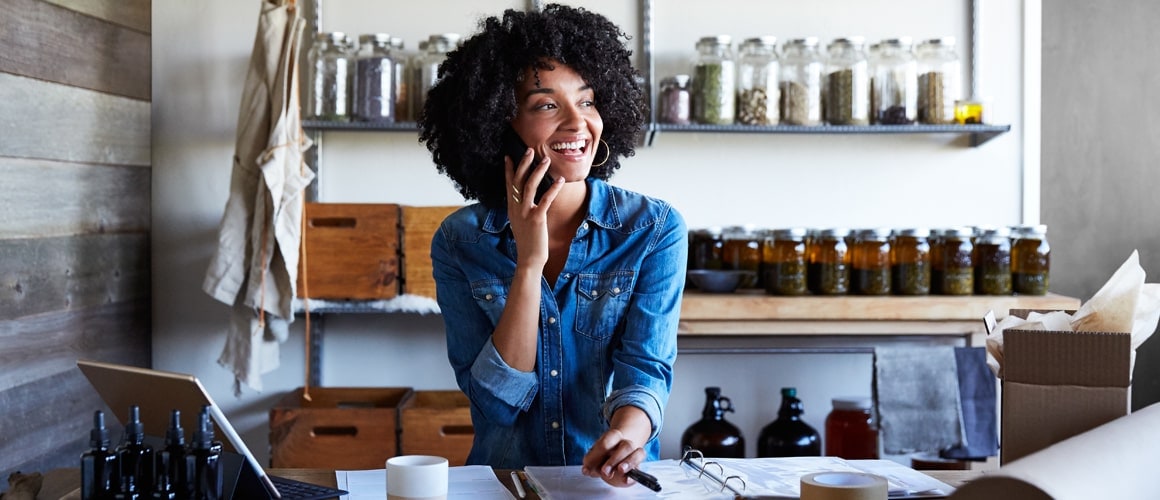 FHA Loans: Requirements, Loan Limits And Rates
16-minute read
August 12, 2020
Share:
An FHA loan is a type of government-backed mortgage loan that can allow you to buy a home with looser financial requirements. You may qualify for an FHA loan if you have debt or a lower credit score. You might even be able to get an FHA loan with a bankruptcy or other financial issue on your record.
We'll take a closer look at FHA loans, their requirements and whether an FHA loan might be right for you.
What Is An FHA Loan?
FHA loans are backed by the Federal Housing Administration, an agency under the jurisdiction of the Department of Housing and Urban Development. FHA loans are insured by the FHA, which simply means that organization protects your lender against loss if you default on your loan.
FHA loans are available with low down payment options and lower minimum credit score limits, but you'll also have to pay mortgage insurance.
The option of a low down payment and more lenient credit requirements can make FHA loans particularly attractive for first-time home buyers, although you don't have to be a first-time home buyer in order to qualify. Here are some benefits of FHA loans:
Credit score requirements are lower compared to other loans.
Your lender can accept a lower down payment.
You could still qualify for an FHA loan if you have a bankruptcy or other financial issues in your history.
Closing costs can often be rolled into your loan.
Take the first step toward the right mortgage.
Apply online for expert recommendations with real interest rates and payments.
FHA Loan Requirements
There are certain requirements you have to meet to qualify for an FHA loan, including:
The home you consider must be appraised by an FHA-approved appraiser.
You can only get a new FHA loan if the home you consider will be your primary residence, which means that it can't be an investment property or second home.
You must occupy the property within 60 days of closing.
An inspection must occur, and the inspection must report whether the property meets minimum property standards.
There are a few more specific conditions to qualify, including a down payment amount, mortgage insurance, credit score, loan limits and income requirements. We'll explore these factors in more depth below.
FHA Loan Down Payments
Your down payment is a percentage of the purchase price of a home and is the upfront amount you put down for that home. The minimum down payment you're able to make on an FHA loan is directly linked to your credit score. Your credit score is a number that ranges from 300 – 850 and is used to indicate your creditworthiness.
An FHA loan requires a minimum 3.5% down payment for credit scores of 580 and higher. If you can make a 10% down payment, your credit score can be in the 500 – 579 range. Rocket Mortgage® requires a minimum credit score of 580 for FHA loans. A mortgage calculator can help you estimate your monthly payments, and you can see how your down payment amount affects them.
Note that cash down payments can be made with gift assistance for an FHA loan, but they must be well-documented to ensure that the gift assistance is in fact a gift and not a loan in disguise.
FHA Mortgage Insurance
You have to pay a mortgage insurance premium for an FHA loan. Mortgage insurance is put into place to insure your lender against losses if you default on your loan.
In most cases, you pay mortgage insurance for the life of an FHA loan (unless you made a down payment of at least 10%, in which case, MIP would be on the loan for 11 years). FHA loan mortgage insurance is assessed a couple of different ways. First, an upfront mortgage premium is charged, which normally amounts to 1.75% of your base loan amount.
You also pay an annual mortgage insurance premium which is based on the term (length) of your mortgage, your loan-to-value ratio, your total mortgage amount and the size of your down payment. Annual MIP payments run approximately 0.45% – 1.05% of the base loan amount.
FHA Loans And Credit Score
There are a lot of factors that determine your credit score, including:
The type of credit you have (whether you have credit cards, loans, etc.)
Credit utilization, which is simply how much credit you use
Whether you pay your bills on time
The amount you owe on your credit cards
How much new and recent credit you've taken on
If you have a higher score, you might be able to qualify with a higher debt-to-income ratio. DTI refers to the percentage of your monthly gross income that goes toward paying debts. Your DTI is your total monthly debt payments divided by your monthly gross income (your monthly income before taxes). This figure is expressed as a percentage.
To determine your own DTI ratio, divide your debts (student loans, car loan, etc.) by your monthly gross income. For example, if your debts, which include your student loans and car loan, reach $2,000 per month and your income is $8,000 per month, your DTI is 25%.
The lower your DTI, the better off you'll be. If you do happen to have a higher DTI, you could still qualify for an FHA loan if you have a higher credit score.
The FHA states that your monthly mortgage payment should be no more than 31% of your monthly gross income and that your DTI should not exceed 43% of monthly gross income in certain circumstances if your loan is being manually underwritten. As noted above, if you have a higher credit score, you may be able to qualify with a higher DTI.
FHA Loan Limits
There's a maximum limit to what you can borrow for an FHA loan, and how much you can borrow depends on the county where your potential home is located.
According to the Department of Housing and Urban Development, the maximum FHA lending amount for high-cost areas (such as large metropolitan areas) is up to $765,600 for 2019. This is also the limit for Alaska and Hawaii at Quicken Loans®. The policies of lenders regarding Alaska and Hawaii does differ in terms of loan limits. In lower-cost areas, the FHA limit can dip as low as $331,760. Loan limits are set based on county property values. These are the limits for one-unit properties. If you have multiple units, limits may be higher.
You can look up the FHA mortgage limits for one or more areas on the FHA mortgage limits page. The page also includes a median sale price value for each area. Those are the median price estimates used for loan limit determination, according to HUD.
FHA Interest Rates
FHA interest rates can be competitive compared to conventional mortgages. This is because the government backing decreases the risk you pose and allows lenders to offer you a lower rate in return. The rate depends on a number of factors, including the prevailing interest rates, your income, credit score, the amount you plan to borrow, your down payment amount, DTI ratio and more.
FHA Income Requirements
Your income doesn't have to meet certain requirements to qualify for an FHA loan, but you must prove that you have a steady employment history. Your income must be verifiable by sharing pay stubs, W-2s, federal tax returns and bank statements with your lender. Your lender may ask for other examples of verification as well.
Types Of FHA Loans
There are a number of different types of FHA loans. The type of FHA loan you choose limits the type of home you can buy and how you can spend the money you receive. This makes it especially important to be sure that you're getting the right type of loan. If none of the following loan types match your goals, you might want to consider another government-backed FHA loan alternative.
Let's take a look at a few different FHA loan classifications.
Purchase
When it comes to purchasing a home, you can get in with a little as 3.5% down if you have a median FICO® Score of 580. It's worth noting that if you have a score that low, you'll need to keep an equally low DTI. Quicken Loans requires a ratio of no more than 38% before your mortgage payment is included and no more than 45% after the inclusion of your payment. If your median FICO® is 620 or higher, you may be able to qualify with a higher DTI. In no event will your DTI be able to rise above 57%.
At Quicken Loans, you can purchase up to a two-unit property with an FHA loan.
FHA Rate/Term Refinances
If you found yourself in a situation where you were in some other type of mortgage and you wanted to take advantage of lower rates, but your credit had taken a hit, an FHA rate/term refinance may be a good option to look into because of the less-stringent credit requirements. You can use this to lower your rate or change your term with a FICO® Score median as low as 580, assuming a low DTI. You may be able to carry more debt into the transaction if your median FICO® is 620 or higher.
It's worth noting that depending on the amount of equity you carry into the rate/term refinance, you could end up paying mortgage insurance premiums for the life of the loan (or at least 11 years with 10% equity or more) in addition to an upfront premium. If you're already in an FHA loan, you can save some money on your rate/term transaction. Let's get into that next!
FHA Streamline
An FHA Streamline allows those with existing FHA loans to do a rate/term refinance with a few special benefits. To begin with, you may be able to refinance into a lower rate even if you owe more on your home than it's worth. The logic here is that if you have a more affordable payment, you're more likely to be able to stay in your home and pay it off, which is good for the FHA. You'll also usually be able to get a lower mortgage insurance rate as the MIP for FHA Streamlines is 0.55% of your overall loan amount annually. Additionally, the upfront MIP is only 0.01%.
Another benefit of FHA Streamlines is reduced documentation. Every situation is different, but because you already have an existing FHA loan, you may qualify for less documentation in each of the following areas:
Reduced appraisal requirements
Limited employment verification
Less documentation for income and assets
There are some other things to keep in mind. If you don't have an existing mortgage with Quicken Loans, we require a 640 median FICO® Score. If your loan is with us, the required median FICO® is 580. Additionally, timing is important. You have to have made at least six payments on your current loan before you can do a Streamline. Also, at least 210 days have to pass between the first payment you make on your current loan and the first payment on the new Streamline.
Finally, you have to be current on your loan. For the purposes of an FHA Streamline, that means having no 30-day late payments in the last 6 months and only one payment that's 30 days late in the last year.
Cash-Out Refinance
If you're looking to get a cash-out refinance, you can do so with an FHA loan. Quicken Loans requires a minimum median credit score of 620 in order to do so. The FHA does require that if you convert your property value into cash, you leave at least 15% equity in your home.
If you're doing a cash-out refinance, full documentation is required. This includes income and asset sharing as well as employment verification.
FHA 203(k) Loan
While Rocket Mortgage® does not offer this particular loan, an FHA 203(k) loan allows you to buy a home and make renovations on a single loan. While it's possible to only make renovations with a 203(k) loan, this usually isn't your most affordable choice. The minimum FHA 203(k) loan balance is $5,000 – you cannot borrow less than this. Any home repairs or improvements you make must conclude within 6 months to stay within your loan terms.
Some eligible projects you can complete with a 203(k) loan include:
Replacing old or dangerous flooring.
Making improvements to the home's "modernization." This can include adding systems like central air or an automatic garage door opener.
Adding or replacing roofing, sections of gutters or plumbing.
Making accessibility improvements for disabled people who live in the home.
Making structural repairs and changes to the home's foundation.
There are two different types of 203(k) loans: Standard loans and Limited loans. Limited loans require less paperwork for approval, while Standard loans give you more freedom to repair your property. Let's take a look at a few of the differences between them.
You can complete a maximum of $35,000 in repairs or renovations on your loan with a Limited 203(k) loan. Standard 203(k) loans have no maximum cap on renovation costs as long as you stay within your loan limit.
The type of repairs you can make on your home also depend on the type of 203(k) loan you choose. With a Limited 203(k), your home must remain "habitable" during your construction. If you take a Standard 203(k), you can do more intensive construction on your home. You can even take out up to 6 months' worth of living expenses on your loan if your home is uninhabitable during the construction process.
The final difference between a Standard and Limited 203(k) loan is your payment schedule for repairs. After you buy your home with a Standard 203(k) loan, a third party holds any remaining funds you borrow to make improvements in an escrow account. The escrow account holder will pay contractors as they finish their work. You pay your contractor 50% of the project price upfront with a Limited 203(k) loan. You pay the remaining 50% when they finish the work.
This system ensures that you only use your extra funds for approved expenses. It also makes it very important to work with contractors who have experience with 203(k) terms. If your project goes over your loan limit or continues for more than 6 months, you'll cover any remaining bills out of pocket.
When you take out a 203(k) loan, your total loan balance still needs to be within your area's limitation for FHA loans. This rule applies even if you want to do home repairs and buy a property on the same loan. For example, if your area's loan limit is $331,760 and you want to buy a home that costs $200,000, you have a maximum of $131,760 to make repairs with a Standard 203(k).
Home Equity Conversion Mortgage
FHA also backs what are known as reverse mortgages for seniors age 62 and older. This converts the equity in your home into cash, as a cash-out refinance would. The difference is once the loan closes, you don't have a mortgage payment. You're only responsible for taxes, insurance and maintenance. The idea is that you can use that money to do things like pay for medical bills or shore up savings in retirement, but there are no restrictions on how you use the money.
When you take out a reverse mortgage, your existing mortgage balance is paid off (if you have one) and whatever is left over is yours.
There are three types of reverse mortgages backed by FHA. Let's run through them:
Adjustable Rate:

With an adjustable rate mortgage, you have a few options. You can take your loan in a lump sum, monthly payments, as a line of credit or in any combination of the three. The advantage of a line of credit is that if you don't know exactly how much money you're going to need in planning for the future, you can access only as much money as you need at any given time. Additionally, you have the option of paying back into the line of credit in order to access it at a later date.
Fixed-Rate Mortgage:

A fixed-rate reverse mortgage gets paid out in one lump sum. In addition to the benefit of not having a mortgage payment, you can use this for things like medical bills and home repairs while giving other investments time to grow so you don't have to access retirement funds as early.
Reverse for Purchase:

You can use a reverse mortgage for a purchase as well. The way this works is that you make a down payment (likely funded from the sale of your previous home). The required down payment is based on the age of the youngest borrower or nonborrowing spouse. The older you are, the less of a down payment you have to make. This is useful for people looking to downsize or relocate to be closer to family.
There's no such thing as free money. When the last borrower moves out of the home or passes away, the loan does need to be paid back. However, a reverse mortgage is a nonrecourse loan. That means you never owe more than you can get for the home in a sale.
When it comes time to pay back your loan, you (or your heirs) have the following options:
You can sell the home. Any proceeds left over after the loan is paid off are yours.
If your heirs wish to keep the home, they have the option to pay the lesser of 95% of the appraised value of the home or the loan balance. They can do that by refinancing into a traditional forward mortgage if they wish.
The home can be given back to the lender without affecting anyone's credit. It goes into a foreclosure process and the lender sells the property.
In order to qualify for a reverse mortgage, you'll go through what's known as a financial assessment. During this process, the lender will look at your credit and any income and assets you may have. If your credit has dings or your resources are limited, you can still qualify, but the lender will withhold some of the loan proceeds in order to pay for taxes and insurance.
As with any loan, there are closing costs. There's also mortgage insurance. However, these can be subtracted from your proceeds so that you don't have to pay anything out of pocket.
Your loan amount is based upon your property value as well as your existing equity. The absolute maximum FHA insured reverse mortgage limit is $765,600. This limit applies nationwide.
If you're thinking about a reverse mortgage, it might be helpful to speak with a financial advisor.
FHA Energy Efficient Mortgage
The efficiency of your home's systems directly affects how much you pay for utilities. If you live in an older home with worn systems, they may require more energy to run. Inefficient systems cost you more over time and result in more environmental damage than energy-efficient systems. However, many home buyers don't have enough cash on hand to replace their home's systems with energy-efficient alternatives. This is especially true if they're buying a home with an FHA loan.
Energy-efficient mortgages can allow you to roll the costs of upgrading your home systems into the total cost of your FHA loan. You must meet basic FHA loan standards to qualify for an EEM loan. Some examples of projects you can complete with the money from your EEM include:
Replacing doors or windows to prevent heat or air conditioning loss.
Replacing an existing furnace or cooling system with a more efficient model.
Installing solar technology within your home.
The amount of money you can roll into your loan for upgrades depends on your loan size. You may borrow $4,000 or 5% of your home's value – whichever is higher. You can also exceed FHA loan limits with your upgrade expense if you take an EEM loan.
EEM loans can be a fantastic option if you already planned to make energy-efficient improvements on your property. Mortgage loans offer some of the lowest interest rates, which means you'll almost always save money over taking a personal loan. However, remember that anything you borrow will go onto your principal balance. This will raise your monthly mortgage payment. Rocket Mortgage® does not offer this type of loan.
FHA Section 245(a) Loan
Do you expect your income to increase in the next few years? A Section 245(a) loan might be right for you. 245(a) loans involve a graduated payment schedule. This means that every few years, your monthly payments will increase. However, your interest rate will remain the same for the entire life of the loan. You may need to submit a special application explaining your situation to your lender before you can qualify for a 245(a) loan.
245(a) loans can help you build equity faster without facing prepayment penalties or funding a refinance. This means you own your home sooner and pay less interest over time. You should be sure that you'll be able to handle your higher payments on the schedule you agree to. If time passes and you aren't in the financial situation you thought you'd be in, you may need to refinance. Rocket Mortgage® does not offer this type of loan.
FHA Vs. Conventional Loans
A conventional loan is a common alternative to an FHA loan. Though conventional loans require a stricter set of financial qualifications, they also typically come along with lower interest rates. Let's take a closer look at some of the differences between conventional and FHA loans.
| | | |
| --- | --- | --- |
| | Conventional Mortgage Loan | |
| | | |
| | Loan terms range from 8 – 30 years | Less options than conventional, but several between 15 – 30 years |
| Minimum Credit Score To Qualify | | As low as 500 with a 10% down payment; 580 for everyone else |
| | $510,400 in most areas; up to $765,600 in high-cost areas for a single unit | $331,760 to $765,600 depending on home location |
| | PMI if down payment is less than 20%; no PMI if down payment is at least 20% | MIP upfront and monthly throughout the life of the loan (or 11 years with a 10% or more down payment); MIP is usually less expensive than PMI |
| | Rates are comparable depending on qualifications | Rates are comparable depending on qualifications |
| Interest Structure | | |
| Who backs the loan? | Fannie Mae or Freddie Mac might buy the loan | Backed by the Federal Housing Administration |
Is An FHA Loan Right For You?
If you're still debating the merits of an FHA loan compared to a conventional loan, know that a conventional loan is not government-backed. Conventional loans are offered through Fannie Mae or Freddie Mac, which are government-sponsored enterprises that provide mortgage funds to lenders. They have more stringent requirements, so keep in mind that you'll need a higher credit score and a lower DTI to qualify.
Regardless of whether you choose a conventional or FHA loan, know that there are a few other costs you'll need to be aware of. You'll have to pay closing costs, which are the fees associated with processing and securing your loan. These can vary depending on the price of the house and the type of mortgage, but you should budget 3% – 6% of your home's value.
You should also budget 1% – 3% of your purchase price for maintenance. The exact percentage is going to depend on the age of the house. If your house is newer, odds are less things are likely to break right away. Meanwhile, if the house is on the older end, you may need to set aside more. Finally, if you live in an area with homeowners association fees, you'll end up paying for those on a monthly or yearly basis.
Take the first step toward the right mortgage.
Apply online for expert recommendations with real interest rates and payments.
Final Thoughts On FHA Loans
If you're in the market for a loan with lenient credit, lower down payment and low-to-moderate income requirements, an FHA loan might be right for you. Check out your options online with Rocket Mortgage® by Quicken Loans.