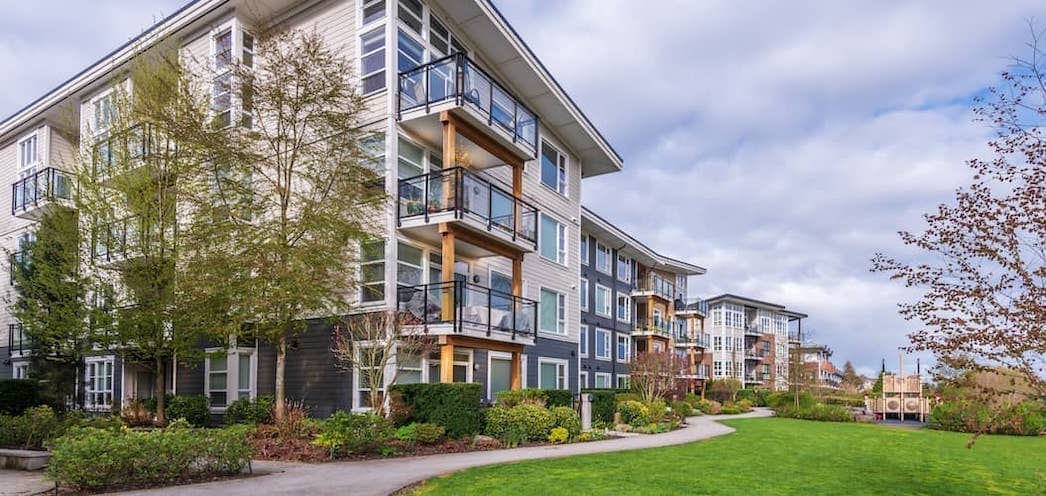 Homeowners Association (HOA): A Definition
Cathie Ericson6-minute read
March 11, 2021
Share:
It can be overwhelming when you are buying a home to consider all the details in play, just the first of which is how much home you can afford. For example, you start with the home itself – size, style, number of rooms, amenities. And then you consider the location – proximity to work, quality of school system, neighborhood vibe.
Then you might need to add another potential consideration, which is whether the home you are considering would require you to join a homeowners association, or HOA. Let's take a look at what is an HOA, HOA meaning, HOA fees, and other details to help you decide if it's right for you.
What Is An HOA?
HOA stands for homeowners association. Living in an HOA community means there are certain rules and regulations residents must follow, and they will have to pay fees as well. There can be pros and cons for this, as you might imagine. But while the HOA rules and regulations might prevent you from doing exactly what you want with your property, they are designed to preserve the neighborhood and help all the homes maintain their property values. The HOA fees also are used to maintain the common areas and keep the entire neighborhood appealing.
What Does A Homeowners Association Do?
An HOA is a private organization that governs common-interest communities, such as planned neighborhoods, townhouses and multi-unit apartment buildings or condominiums. The HOA board members will establish certain homeowners association rules and enforce them in order to monitor the area's upkeep and maintain the community's real estate property values.
Examples Of Homeowners Association Rules
Before you decide to buy a home in a community with an HOA in place, you'll want to check the rules to make sure that they fit your lifestyle. The HOA board will include its rules and regulations in a Declaration of Covenants, Conditions, and Restrictions, known as CC&Rs.
There can be a wide variety of rules that an HOA community might enforce. Here are a few examples of common HOA rules:
Structural restrictions: They might require you to have a certain type of fence or make rules about the landscaping, such as no artificial turf. This also might include size and placement caveats for a garage or shed.
Certain paint colors or other exterior design choices: Often a HOA board will require you to submit your paint colors for approval. The goal is to make sure no one chooses a hue that's too garish or that doesn't blend with the overall neighborhood aesthetic.
Noise level restrictions: Worried about your neighbor mowing their lawn too early on a Saturday or the teens next door congregating to play basketball until midnight? HOA rules are designed to make sure everyone can live in harmony.
Pet regulations: Backyard chicken coops might be all the rage in some urban areas, but not everyone enjoys the farm-like atmosphere. HOA rules might include limitations on what kind and how many pets or animals you can have.
Rules for neighborhood or building common areas: Some HOAs might have pools, parks, community centers, tennis and basketball courts, or other gathering areas. The CC&Rs will explain who can use these amenities and any rules regarding reserving or sharing them.
Home maintenance and appearance regulations: Weed-filled gardens and tall grass can be a thing of the past with HOA rules designed to keep any home from becoming an eyesore and dragging down real estate property values. They also might require that you keep your vehicles in a garage.
Paying your monthly HOA fees: You'll find out exactly how much you need to pay and when you need to pay it. And there's no shirking this duty: If you don't pay your HOA fees, you might end up with a lien or encumbrance against your house which can make it hard to sell when the time comes.
While these rules and regulations might seem overly instructive, they are useful to help maintain the property value and livability of the neighborhood or complex. And note that these will apply to your renters, if you are able to have a rental home in the community.
Get approved to buy a home.
Rocket Mortgage® lets you get to house hunting sooner.
Why Are There HOA Fees?
If you live in an HOA community, you'll need to pay fees. These can vary widely depending on the area and the amenities that are included. Find out in advance what your monthly share will be to make sure that it fits into your budget. Note that the services your HOA fees cover depend on the area where you live and what amenities come with the community. Here are some examples of what might be included:
Trash pickup
Landscaping
Community gym, pool, or common areas
Security
Maintenance and repairs
As mentioned, any potential HOA fees should be calculated into your total monthly costs before you buy a home in an HOA community. You also should be prepared to pay your initial payment at closing; your lender will let you know how much you need to have as part of your closing costs (your seller may already have paid part of the fees and will prorate them which will be indicated on your closing disclosure). You will also find out how these fees will be calculated on an ongoing basis as part of your mortgage payment or if you are required to pay a lump sum at the beginning of the year.
HOA Board Vs. HOA Management
You might think that an HOA board and the HOA management are the same, but they are not. Here are the key differences:
HOA Board
The HOA Board of Directors is made up of volunteers who live in the community and are elected by other homeowners. They are the ones who oversee common area maintenance, shared services, and other amenities. They are also responsible for collecting the HOA fees, administering the reserve fund, and enforcing the community CC&Rs. As you become more engrained in your community, you might consider being one of these volunteers. Most HOA boards hold regular meetings where residents can come ask questions and get updates. They may plan social activities, neighborhood watch committees, and other events.
HOA Management
On the other hand, an HOA management company is a professional third-party firm that helps an HOA board fulfill its duties. If your community has an HOA manager, that typically relegates the board to a decision-making role. While it can be helpful to have an HOA management company overseeing your community, it comes with an additional fee.
Pros And Cons Of An HOA Community
So far we've mostly discussed the best parts of living in an HOA community. But there are some other factors you may want to consider. Here is a balanced view to help you decide:
Pros
Of course there are many pros to living in an HOA community:
You have access to well-maintained common areas and potentially amenities like tennis courts, swimming pools, parks, and more.
The HOA may handle exterior repairs and services for homeowners, such as keeping the streets clear and sidewalks shoveled.
No more having an awkward confrontation with your garage band neighbor: HOAs take care of and mediate neighborly or community disputes.
Cons
But, there may be some downsides, particularly if your lifestyle is different than that of your neighbors. Consider these potential impacts:
The rules on exterior design, pets, street parking, and more can be restricting.
Some HOA fees are expensive, and can change without warning. You also might not even want all of the amenities that these fees cover but you will still be obligated to pay them.
Residents can be fined for violating the HOA rules. You want to make sure that you know and understand the rules to avoid a fine.
Bottom Line On An HOA
Having an HOA can be a boon to a homeowner, making your neighborhood more livable and enhancing your property values. Make sure you're well informed about what your fees include and how you can interact with the HOA board if you have question or concerns. Deciding whether a property with an HOA is right for you is just one of many decisions you will make.
Stay in close contact with your real estate agent and take the time to look through the many resources that Rocket Mortgage® offers to answer further questions on real estate and mortgages.
Get approved to buy a home.
Rocket Mortgage® lets you get to house hunting sooner.