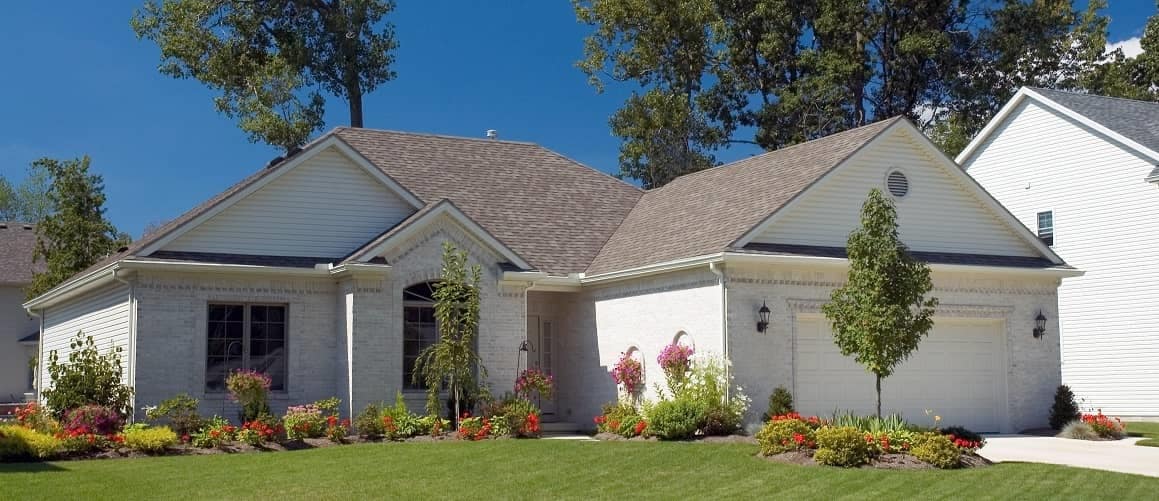 Buying A Condo Vs. A House: A Guide On How To Decide
Sidney Richardson7-minute read
November 23, 2022
Share:
As a first-time home buyer, it can be hard to find a home that's both affordable and meets all of your needs. If you're sick of renting, can't find an affordable home or just don't want to deal with all of the upkeep involved in owning a single-family house, buying a condo might be a good choice for you.
If you're interested in buying a condo but unsure of what makes it different from any other type of home, don't panic. Let's go over some of the main differences between condominiums and traditional single-family homes and discuss when you might want to consider one or the other.
The Difference Between A Condo And A House
A condominium is a housing unit owned by an individual that is typically more affordable and requires less maintenance than a traditional single-family home. These units might take the form of detached houses or attached apartment-like units. With a condo, you own only the inside of the property and won't be responsible for outdoor upkeep like mowing the lawn or shoveling snow in winter. Condo owners usually pay fees to a homeowners association (HOA) in exchange for outdoor maintenance and access to community amenities.
A single-family home, on the other hand, is a form of housing where the homeowner owns both the inside of their house and the land it rests on. This type of real estate shares no utilities (or amenities, usually) with surrounding homes and usually has its own private entrance as well as direct street access. With a single-family home, you can avoid paying HOA fees and following HOA rules at the cost of having to maintain your home, inside and out, by yourself. However, many new subdivisions of single-family homes come with an HOA so it's important to ask if there are monthly or annual HOA dues before you decide on buying a home.
Both condos and single-family homes can be financed with a mortgage, so it's important to start your application process early – regardless of what type of home you decide to purchase.
Get approved to buy a home.
Rocket Mortgage® lets you get to house hunting sooner.
Pros Of Living In A Condo Vs. House
So, when does it make sense to buy a condo rather than a regular house? Let's go over some of the perks and benefits of investing in a condo and exploring why you might choose a condo over a single-family home.
Amenities
When living in a condo, homeowners might gain access to a number of amenities that are free for them to use without having to worry about helping maintain. Common areas like parks, pools and even parking garages might be available to you if you choose to live in a condo community.
Community Living
You tend to live in close proximity to your neighbors in a condo, and in many cases this fosters a sense of community. If you're someone who wants to make new friends and live among potentially like-minded individuals, a condo might be a great choice. Not all condo neighborhoods will have a tight-knit community, though, so be sure to research any neighborhood before moving in.
Less Maintenance
While condo owners have to pay for external and common area maintenance through HOA fees, they avoid doing a lot of work and upkeep this way that other homeowners might get stuck doing when they own the house and property themselves.
Maintaining a lawn, servicing AC units and furnaces, dealing with flooded basements or other damage, cleaning gutters and much more are all things homeowners with regular houses will have to deal with themselves. In a condo, you've got a maintenance team that will usually take care of these things for you.
Cheaper Insurance Likely
Condos are often cheaper to insure than a single-family home. This is because homeowners that own both their house and the land it sits on must insure both the interior of their home and the outside as well, whereas condo owners need only protect the inside of their home.
Rather than paying for homeowners insurance, you usually will only need to pay condo or renters insurance when living in a condominium. The condo association likely has a master policy that covers the exterior of your home already.
Consolidate debt with a cash-out refinance.
Your home equity could help you save money.
Cons Of Living In A Condo Vs. House
Living in a condo can be fantastic for home buyers looking for an affordable starter home – plus, they often come with access to some amenities and allow the homeowner to avoid dealing with outdoor maintenance. There are downsides to living in a condo as well, though. Depending on your circumstances, living in a regular single-family home might work better for you.
Let's explore some of the downsides of condo living.
HOA Fee
When living in a condo, if you're part of a HOA, you'll have to pay HOA dues. There could also be additional condo fees to access some of the shared amenities, like a community pool for example. These extra costs can add up over time, which may not be very appealing for some homeowners.
Additionally, some condo communities may not even have shared amenities you would want to use, so that perk may not even apply in some neighborhoods.
Less Autonomy
One of the main downsides to living in a condo is that you have significantly less autonomy than you would if you owned a single-family home yourself. Your condo association will likely have rules and regulations that you will have to follow in order to live in the community. For example, ownership of pets might be prohibited or, if allowed, governed by specific rules and restrictions on how many pets you can have and of what species.
With a single-family home, you don't typically have to worry about pet restrictions, what you can do with your yard or what colors you can paint your house. If you are looking for more freedom as a homeowner, a condo might not be for you.
Less Privacy
Living in a condo, you'll also have less privacy than you would living in a regular house. You might have to share walls with potentially noisy neighbors, as well as common spaces like pools or gyms. In a single-family home, you could have a pool or exercise area to yourself – and no neighbors blasting music through the wall. While you might still have frustrating neighbors living in a traditional home, you usually aren't sharing a wall with them and have a little space to breathe.
Can Be Harder To Sell
Condos might be more difficult to sell, depending on the neighborhood and the HOA. If an HOA is poorly managed, it might be hard to find a buyer. When buying a condo, you may want to pay attention to how many units in a community are for sale at the same time. A large number of people trying to leave the community can be a red flag, both to you as a potential resident and any future buyers should you choose to sell the property.
Should I Buy A Condo Or A House?
Everyone has different circumstances, so owning a condo isn't necessarily better or worse than owning a house – it all depends on where you are in life and what your needs in a home are. If you're still unsure whether a condo or regular single-family home would work best for you, here are a few questions to ask yourself before putting in an offer on one or the other. Remember – the process of buying a condo isn't too different from buying a house. So, whichever you choose, you'll want to make sure you're demonstrating your best offer to the seller.
How much time do you have for home maintenance?
Depending on your job or lifestyle, you may not have the time to worry about maintaining your home and yard. When choosing the type of home you want, consider how much time you have (and want) to spend on home upkeep every week.
More time: If you have time to spare – or are willing to make time – you may want to choose a regular house. If cutting your lawn, planting flowers and maintaining a beautiful yard space is something you're passionate about, a home and yard that's yours probably makes the most sense.
Less time: If you don't have the time to tend to a yard or maybe just don't want to deal with time consuming outdoor maintenance and upkeep, a condo might work better for you.
Do you plan to lease your home while traveling?
If you travel a lot or for long periods of time, whether for personal reasons or for work, you might want to rent out your home while you're away. If leasing your home to a tenant is something you plan to do in order to make some income while you're away, keep in mind that it may not always be an option.
Yes: If you do plan to rent out your home in any fashion, you'll likely want a house. Many condo associations don't allow residents to rent out their homes for any period of time, even as Airbnbs.
No: If you don't travel much or don't want to rent out your home at any point to strangers, you're fine with a condo or a house.
Do you live in a city?
If you live in a highly populated city and are a first-time home buyer, the options you're able to find might differ drastically based on their status as homes or condos.
Yes: If you want to live in the city, a condo might be your best bet. Along with being likely cheaper and easier to maintain than buying a home in an urban area, condos will usually be more modern or updated than houses for sale in the area, if that is a factor that matters to you.
No: If you don't live in the city, whether you choose a condo or a house is up to your personal preferences, finances and situation.
The Bottom Line: Both Condos And Houses Can Create Equity
Buying a house, especially as a first-time home buyer, can be stressful. Both condos and houses have benefits and drawbacks, so remember that one option isn't any better or worse than the other. On your home buying journey, you'll have to do your research and choose what's right for you and your specific situation – whether that's a starter home or a place that will grow with you into a forever home.
If you're ready to begin your home buying journey today, get started with Rocket Mortgage®.
Get approved to buy a home.
Rocket Mortgage® lets you get to house hunting sooner.
Related Resources
Viewing 1 - 3 of 3