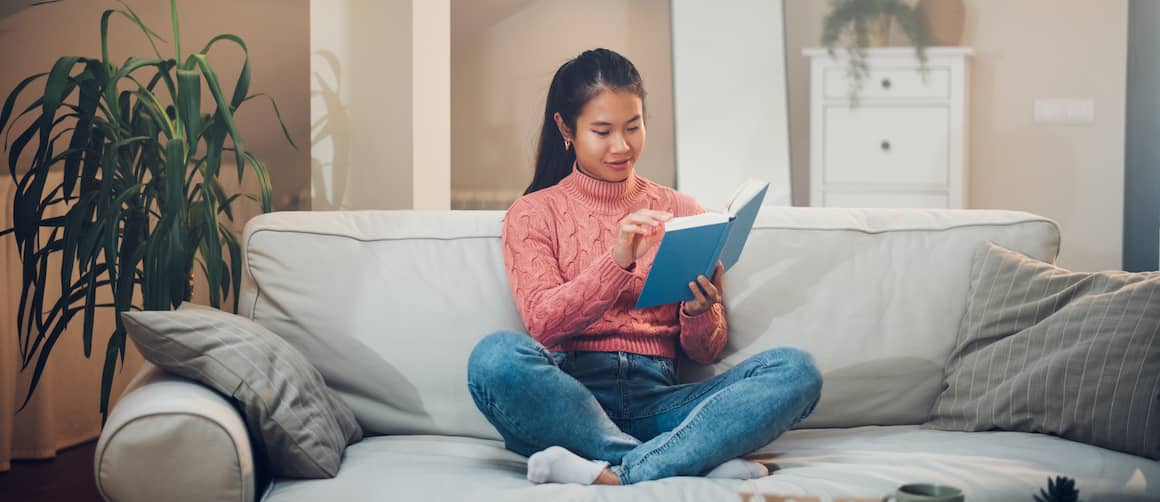 Do You Need Renters Insurance? Factors To Consider
Sarah Sharkey4-minute read
June 09, 2023
Share:
Renting your living space can be the right choice for your lifestyle. Regardless of where you live, the belongings that make your rented space feel like home can be at risk of damage or loss. If you have belongings you want to protect, it's natural to wonder 'do I need renters insurance?'
Knowing more about renters insurance can help you determine whether or not to make room for it in your budget.
What Is Renters Insurance?
Renters insurance is designed to protect you from the financial fallout of damaged personal property or a guest's injury in your rented home. If a covered loss happens, you'll be able to file a claim to receive a financial payout from the insurance company.
In many ways, renters insurance parallels homeowners insurance, but is designed for those who rent.
What Does Renters Insurance Cover?
Renters insurance offers protection against damages to personal property, liability coverage or additional living expenses should you need to move out of your home for a short time because of a covered event.
For example, let's say that a thief breaks in and steals your laptop. Renters insurance should help you cover the cost of replacing your items or at least reimburse you for the value lost. In another instance, renters insurance might cover the medical costs of a guest who gets a minor sprain on a visit.
Is Renters Insurance Required By Law?
Renters insurance isn't required by law. However, your landlord or management company has the option to require tenants to carry renter's insurance as a part of your lease agreement.
Read the terms of your lease to determine if your landlord requires you to carry renters insurance. Some landlords might even require you to provide proof of insurance before moving in.
See What You Qualify For
Congratulations! Based on the information you have provided, you are eligible to continue your home loan process online with Rocket Mortgage.
If a sign-in page does not automatically pop up in a new tab, click here
Why Do You Need Renters Insurance?
When it comes to the world of insurance, it's better to be safe than sorry. In other words, it's better to snag an affordable renters insurance policy than wait until after a catastrophe strikes.
Below you'll find some compelling reasons why renters insurance might be a good fit for your finances.
You Have More Belongings Than You Realize
It's easy to underestimate how much your belongings are actually worth. But in many cases, you may have more assets than you realize or more higher value assets than you realize.
Take a closer look around your home. Do a quick tally of how much it might cost to replace the big-ticket items. For example, replacing a laptop, TV, couch, gaming system, bedroom furniture and countertop kitchen appliances will likely take a bite out of any budget. For most of us, it might take months or longer to replace everything after a disaster or theft.
If you cannot easily afford to replace your belongings, renters insurance can be a more affordable safeguard.
It Can Protect Your Finances
Even if you could replace all your belongings after a theft, it's likely to put a big drain on your finances.
According to 2019 FBI data, the average value lost in a burglary was $2,661. If you're the unlucky victim of a burglary, you'll be on the hook to replace these items on your own. But if you have renters insurance, the company should kick in to cover your losses.
When choosing a renters insurance policy, you have different options for coverage. Many policies have special limitations for specific items. For example, you might only be reimbursed $1,000 for a stolen firearm, which might be worth much more. Some policies give you the option to boost coverage for select items in your home. Find a policy that matches your need for financial security.
It Covers Your Belongings When You Travel
Renters insurance often provides coverage for belongings whether or not you're at home. For example, if your laptop is stolen while traveling, your insurance policy might honor a claim to replace it.
It Could Pay For Temporary Housing In Case Of Emergency
A problem with your rental unit might displace you from your home. If you have to move out temporarily, renters insurance can pitch in for additional living expenses.
For example, let's say that a fire in your home requires you to move out for a month. Your renters insurance policy might cover a hotel room, restaurant meals, laundry services and more.
It Provides You With Liability Coverage
Renters insurance protects you from potential liabilities. The reality is that accidents happen. If your dog bites someone or a guest trips over your furniture, the liability portion of your renters insurance policy can help cover the costs.
Should You Get Renters Insurance?
As a renter, the decision to get renters insurance is usually up to you. However, in some cases, your landlord may require you to get renters insurance.
If you're on the fence about renters insurance, consider making an inventory of your belongings. Determine how much it might cost you to replace everything in your home. If you can't afford the price tag, this type of insurance can provide some financial peace of mind.
Renters Insurance FAQs
You have questions about renters insurance. We have answers.
How much is renters insurance?
Renters insurance can range from $5 to $30+ per month. The cost of the policy varies based on unique factors including your location and coverage.
How much renters insurance should I get?
Generally, you should get enough renters insurance to cover the replacement costs of your personal property. Additionally, it's generally recommended to get at least $100,000 in personal liability coverage.
What happens if I don't get renters insurance?
If you don't get renters insurance, you won't have a backup plan if someone steals your property or a natural disaster causes damage. It's not illegal to live without renters insurance, but you may pay a price if you don't have it and something happens.
Do I still need renters insurance if my roommate has it?
Yes. Renters insurance policies typically exclude roommates. With that, you'll each need your own policies.
The Bottom Line
Renters insurance offers a relatively affordable way to protect the value of your personal belongings and insulate yourself from personal liability issues. As you build your financial future, you might not want to rent forever. Buying a home is often considered a savvy way to create a brighter financial future. Learn about renting vs. buying to determine the best path forward for your situation.
Get approved to buy an investment property.
Rocket Mortgage® lets you get started, sooner.
Related Resources
Viewing 1 - 3 of 3