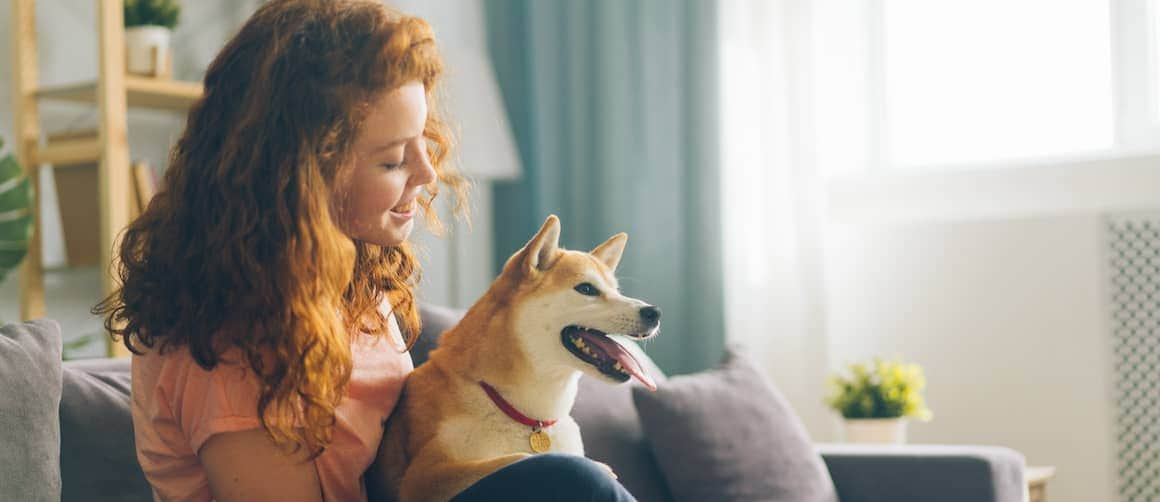 How Much Is Renters Insurance?
Sam Hawrylack5-minute read
June 02, 2023
Share:
You're likely trying to cut costs as you determine how much you need to rent a house or apartment. However, many renters overlook the need for renters insurance. It's not a high cost, and it can provide financial benefits.
So how much is renters insurance? The answer and what affects it is essential.
According to the most recent study from the Insurance Information Institute, the average cost nationwide as of 2019 is $174 annually, so it's not a considerable expense and could be one of the most important financial decisions you make.
Factors Affecting The Cost Of Renters Insurance
Many factors affect the cost of renters insurance, including the type of coverage, limit, deductible and location.
Location
Like any insurance, where you live determines the base cost of renters insurance. Some states have higher insurance rates than others. Because insurance is all about risk, the higher the crime rates, the worse the weather or other negative factors in an area, the more renters insurance companies charge.
Coverage Types And Limits
Your coverage limit and type of coverage determine what an insurance company will cover if you have a claim.
The coverage limits are the maximum amount the insurance will pay for a valid claim in each category, such as personal property, liability and medical payments. Each type of coverage has different limits, and the higher the coverage you take, the higher your renter insurance cost.
Deductible
The deductible is the amount you're responsible for paying when filing a claim. This is paid before the renter's insurance pays anything. The higher the deductible, the lower your cost of renters insurance.
For example, if you take a $500 deductible, you're responsible for the first $500 of a claim, and the insurance covers the rest up to your coverage limits. But if you take a $1,500 deductible, you're responsible for a much more significant portion of the damages first, lowering the insurance company's risk and your renters insurance cost.
Credit History
Some insurance companies check your credit before approving your rental insurance. Good credit scores may lower your renters insurance rates, and lower credit scores may increase them. Many insurance companies believe the lower your credit score, the higher your claim risk.
See What You Qualify For
Congratulations! Based on the information you have provided, you are eligible to continue your home loan process online with Rocket Mortgage.
If a sign-in page does not automatically pop up in a new tab, click here
What Does Renters Insurance Cover?
Personal property:

Covers the cost to replace or repair personal property damaged in a covered event.

Liability:

This covers the cost of damages you accidentally cause to someone's personal property or the medical bills of a guest at your home who is injured, and you're found at fault.

Loss of use:

Covers the cost of living elsewhere if you have a covered claim, such as hotel stays and food expenses.
Average Cost Of Renters Insurance By State
The answer to how much is renters insurance varies depending on where you live. The nation's average is $174 annually, but here's how the different states stack up, according to the Insurance Information Institute.
| | |
| --- | --- |
| State | Average Cost of Renters Insurance |
| Alabama | $219 |
| Alaska | $182 |
| Arizona | $164 |
| Arkansas | $208 |
| California | $175 |
| Colorado | $159 |
| Connecticut | $183 |
| Delaware | $153 |
| Florida | $180 |
| Georgia | $209 |
| Hawaii | $174 |
| Idaho | $148 |
| Illinois | $157 |
| Indiana | $164 |
| Iowa | $132 |
| Kansas | $167 |
| Kentucky | $162 |
| Louisiana | $236 |
| Maine | $149 |
| Maryland | $157 |
| Massachusetts | $186 |
| Michigan | $182 |
| Minnesota | $135 |
| Mississippi | $252 |
| Missouri | $173 |
| Montana | $149 |
| Nebraska | $144 |
| Nevada | $179 |
| New Hampshire | $146 |
| New Jersey | $156 |
| New Mexico | $186 |
| New York | $185 |
| North Carolina | $159 |
| North Dakota | $115 |
| Ohio | $163 |
| Oklahoma | $235 |
| Oregon | $158 |
| Pennsylvania | $153 |
| Rhode Island | $182 |
| South Carolina | $182 |
| South Dakota | $117 |
| Tennessee | $189 |
| Texas | $220 |
| Utah | $149 |
| Vermont | $151 |
| Virginia | $149 |
| Washington | $157 |
| West Virginia | $185 |
| Wisconsin | $127 |
| Wyoming | $147 |
How To Lower Your Renters Insurance Cost
If you're trying to keep your renters insurance rates down, here are some ways to lower the cost.
Install one or more security systems –

A monitored security system that alerts authorities of a potential burglary can lower your renters insurance cost.

Take out multiple policies –

Bundling insurance policies for other things (like a car) with the same insurance company may give you a discount on your renters insurance coverage.

Install smoke detectors –

Properly working smoke detectors can alert authorities of a potential fire, lowering your risk of a total loss and decreasing your premiums.

Minimize claims –

Limit the reasons you file a claim; some insurance companies may offer a discount for an extended claim-free period.

Set up auto-pay –

Some providers will offer a discount if you set up auto pay.

Budget the renters insurance cost in your annual expenses and set up automatic payment.
How To Find Affordable Renters Insurance
As you learn the answer to how much renters insurance is, you probably want to know how to find the most affordable renters insurance coverage.
The key is to shop around and get renters insurance quotes from multiple agencies. You can typically get quotes for renters insurance online or over the phone in a few minutes. Gather quotes from several agencies and compare your options.
Be sure to look at the renter's insurance rates and the type and amount of coverage. Read any fine print and understand the deductible to ensure you can cover the cost of your premiums and the deductible should you have a claim.
Renters Insurance Costs FAQs
The average cost of renters insurance is low compared to homeowners insurance, but there are ways to keep your costs down while providing proper coverage.
How Much Does Renters Insurance Cost, And Is It Worth It?
The average renters insurance cost is $174 annually, but it varies by state. The cost of renters insurance is much less than the cost of most claims, especially major liabilities, so at the very least, consider liability coverage.
Does Renter Insurance Cover Water Damage?
No, renters insurance only covers items inside the property's four walls, but not the property itself, and no policy covers any water damage unless you have flood insurance.
Is Renters Insurance A One-Time Payment?
Renters insurance has an annual premium, but you can pay it monthly if you prefer. You may pay a small monthly surcharge for convenience, but it can make it easier to pay the premium. The average monthly premium is $14.50.
How Much Renters Insurance Should I Get?
You should have enough renters insurance coverage to cover any worst-case scenarios. Determine the value of your personal belongings and the most coverage you can afford for liability coverage. The more coverage you can afford, the more you are protected.
Does Renters Insurance Cover Theft?
Yes, renters insurance usually covers theft of your personal belongings as they're transported to and from your home. This may include personal belongings inside a vehicle (not the vehicle itself) but also theft from other places, such as a hotel, gym or workplace.
The Bottom Line
Understanding how much renters insurance is and why it's important is the key to successfully renting a home or apartment. If you're on the fence between renting and buying, learn more about renting versus buying to help you determine what makes the most sense for your situation.
Related Resources
Viewing 1 - 3 of 3