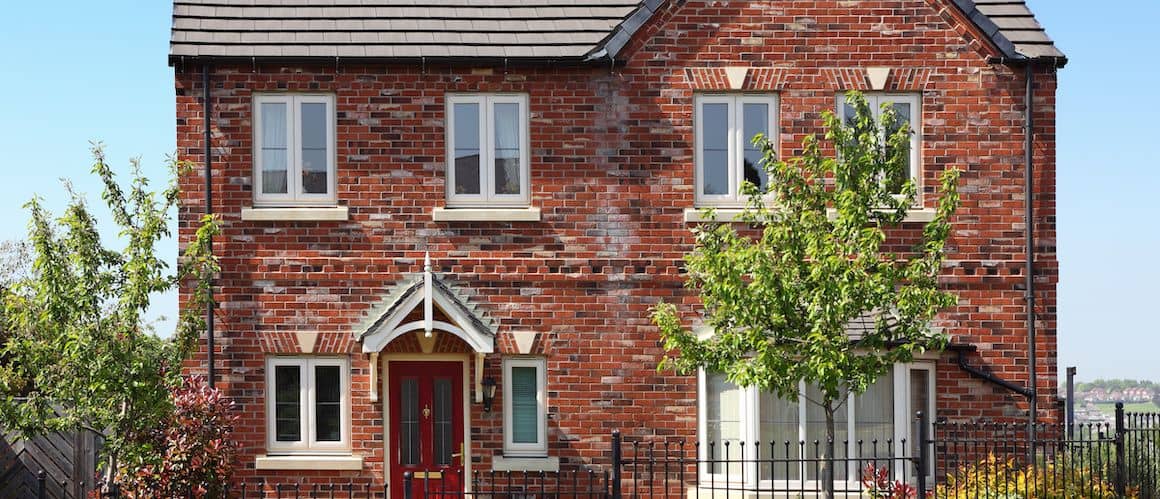 Where Should I Live? A Guide To Deciding The Right Place For You
Michelle Giorlando8-minute read
February 17, 2023
Share:
When you're deciding where to put down roots for yourself or your family, you might be tempted to start fresh in a new place. In the past few years, remote working has become much more common, and many workplaces are in a hiring boom, meaning moving to a new place might be an option for you.
If you've ever wondered, "Where should I live?" know that it's a common question. If you've got the urge to explore a new place, we're here to help. We'll share tips on different factors to consider before moving and how to work with a real estate agent to help make your relocation dreams come true!
Where Should I Live?
It's one of the eternal questions! Before you start considering different places, you should look at yourself and what you want. Think about your life goals, your career, and what you desire out of a community. It's also a good idea to consider your stage of life: are you a carefree single looking for a bustling city to meet people in? Are you starting a family and need access to a supportive childcare network? Are you retiring soon and looking for a quieter way of life?
Your personality and where you are in life can shape your priorities and should hold some influence on where you decide to live. Once you've looked internally, it's time to look at some external factors that can help you make this important choice.
See What You Qualify For
Congratulations! Based on the information you have provided, you are eligible to continue your home loan process online with Rocket Mortgage.
If a sign-in page does not automatically pop up in a new tab, click here
How To Decide Where To Live: Factors To Consider
There are many factors to think about when deciding where to live. Not all of them may be applicable to your situation, and some might be given higher weights than others. But, considering all of them together can help you form an idea of what kind of place you'd like to live in. And as a bonus, this exercise can help you with a starting point and help you narrow down your choices.
Let's take a look at some different aspects to take into consideration.
Your Housing Budget
This should be an important factor to weigh when you're thinking of moving to a new place. Whether you're looking to buy a house or rent a place to live, you'll need to think about what you can afford each month for mortgage or rent.
Cost Of Living
Your housing budget is step 1 of looking at your overall cost of living, which refers to how much money you spend to cover basic living expenses, such as groceries, child care, entertainment, gym membership, dining out and so on. Cost of living is an important consideration in determining how much home you can afford and where you choose to live.
For example, if you're early in your career, choosing a thriving city with a high cost of living, such as San Francisco or New York City, might be worth the long-term career gains. Alternatively, having more disposable income to travel, invest in hobbies or build a nest egg for your real estate investment dreams may be more important and available to you than living in an employment hub.
A cost of living calculator can help you identify how much you might need to live in a certain area, and what you can expect to pay for common expenses.
Local Real Estate Market
The local real estate market goes hand-in-hand with your cost of living and your monthly housing budget. As you research places, take a look at whether there's a buyer's vs. seller's market which can affect your negotiating power when buying a house. If there's a buyer's market, that means there are more available properties to choose from, and you may be able to negotiate more. If it's a seller's market, there may not be as many properties available to buy, so the seller has more power in the transaction.
Job Opportunities
We all need money to live, and most of that time, it comes from a job. This might be a big consideration to take into account when you're deciding on a place to live. How does the job market look? Are the jobs available the kind that would fit your skill set? Is it highly competitive?
There are many different industry hubs around the country – if you're interested in pursuing a job with any of them, then that could be a factor in determining where to land. You'll also want to look at average salaries in the area – will you be able to maintain your cost of living?
If you're planning on working remotely, that's an excellent solution! However, if you're thinking about relocating to a new state while maintaining your current job, then make sure to check with your company to make sure it's allowed. Different states have different tax rules, and your company may not operate out of your desired state.
Big City Vs. Small Town
As you prioritize your desired locations, you'll need to decide what kind of location you'd like to live in. A big city can offer a variety of places to live, restaurants, arts and culture, but it can come with a higher price tag. Conversely, a small town can offer wide open spaces and a lower cost of living, but you'll likely have fewer restaurants and museums to choose from.
Each type of place has its benefits and drawbacks, so you'll need to think about what's important to you. Often, the suburbs are an excellent compromise! You'll generally have more space than city dwelling, with access to the benefits of the city itself. You'll probably have a slightly lower cost of living, too.
Established Area
Going along with choosing to live in a big city or small town, consider if you'd like to be part of a growing area, or if you'd prefer an already established place. There are advantages and drawbacks to both – you might want the excitement and lower costs associated with a place that's on the brink of growing, or you might enjoy a tried-and-true place with classic amenities.
Culture And Entertainment
Culture and entertainment can affect the experience of living in a particular area. Think about what's important to you – do you like trying new restaurants? Are you an art museum maven?
Research prospective places' cultural and entertainment offerings. If you're a baseball fan, maybe you'd like to live close enough to a major league ballpark to have season tickets. The same goes for opera or theater.
Take a look at your own hobbies (or hobbies you'd like to try!) and see if your new area could support them. Meetup sites are a great way to see what the local culture has to offer.
Outdoor Offerings
If you're at all outdoorsy, consider what you might like to do in your new place. Do you need a huge piece of property for your four-wheeler? Or would you prefer a city with a robust park system? Looking for places to hunt, fish, swim or play sports could be high on your priority list.
If you have kids or dogs, think about what they might need. Playgrounds or dog parks might be an important factor for you. Pets and kids might also affect your plan of where to live. You might need a yard, for example, to ensure you don't have to take your dog out on a leash for every potty break, or to ensure your kids get fresh air while you're inside!
Climate
One important factor to consider is your desired climate. Are you a four-seasons person who welcomes the winter? Or are you more comfortable when it's sunny and warm year-round?
The weather can affect all aspects of your life, from driving to beachgoing. Take a look at the weather patterns for your desired area. Is there too much rain to deal with? Are there droughts that might affect your lifestyle or hobbies?
Elevation is something else to consider. Are you considering moving to a city in the mountains? Take into account that it may take you a while to get used to breathing at that elevation. If your region of choice is below sea level and/or next to a large body of water, there's a possibility of flooding. If you're seriously considering an area with potential flooding, ask neighbors or a real estate agent about it and make sure your home insurance covers flooding.
Get approved to buy a home.
Rocket Mortgage® lets you get to house hunting sooner.
Crime Rates
Do some research on crime rates in your desired area. Keep in mind that a place's crime rate alone doesn't necessarily reflect how safe it is to live there – the term "safety" is subjective. Many factors contribute to the types of crime in a place and their frequency. It's important to remember that crime rates can vary significantly even from neighborhood to neighborhood.
Crime rates can affect external costs, such as insurance rates and costs of homes, so it's a good thing to look into and take note of.
Education Systems
If you've got children, or are planning to have them, this will likely be an important factor. Research the schools in your desired area. If you've got a kid with specific needs, look at what kinds of schools could accommodate them and help them thrive. Good schools make a neighborhood stand out, and families flock to areas with thriving local schools. Talking to parents with kids in the district can help you gain an idea of what the schools are like.
If you've got older kids, consider their post-high-school opportunities. Is there a community college or trade school nearby that would appeal to them? Or, is there a state university where in-state tuition would be an excellent perk?
Keep in mind that even if you don't have kids, great schools can also raise property values!
Public Transportation
Public transportation might be something on your radar, especially if you don't own a car, or don't wish to own one in the future. Major metro areas can have thriving public transportation systems, but most of the country doesn't have an extensive train system. Buses and rideshares are common, but make sure you research how long it would take and what the costs are to get to your frequent places.
Commuting is often part of the transportation factor. If you'll be commuting to work, keep in mind how long your commute would be. Take any weather into account – driving during snowy months can often take much longer.
Proximity To Family And Friends
A human factor to consider is proximity to friends and family. You may rely on them for child care, or simply want to be close enough to pop by whenever you want. Conversely, you may decide that certain folks in your life are better kept at a long distance!
Regardless, decide what this looks like for yourself or your family. Deciding to live near friends or family can help you whittle down your location list! Plus, you can visit them while you're deciding, to get a sense of what it might be like to put down roots there.
Your Future Needs
Thinking about the future is something else to keep in mind as you're making this decision. Are you planning on living in this new location for only a few years? That might affect what type of mortgage you get, or what kind of cost of living you might be able to handle. Or, are you planning on staying for the foreseeable future?
Research to see if your new area has amenities and services in place to help you as you age – are there retirement homes or assisted living places you could eventually move to? Should you consider a ranch to minimize the number of stairs you'll have to take?
If you're beginning to grow your family, does the area have good child care? Will you be able to afford a home big enough to house your desired number of children?
Even if the answer to all of these questions is "I don't know," it's still something to keep in mind!
Choosing Where To Move: The Importance Of Working With A Good Agent
As you decide where to live, remember that a good real estate agent can help you find the right neighborhood and city for you and your needs! Finding one with a deep knowledge of the area will benefit you immensely. They'll be able to tell you the nuances of each neighborhood, and any factors that could affect your decision. Plus, they'll know the ins and outs of prices and work to help you find the perfect home.
The Bottom Line
Deciding to relocate and put down roots is a huge decision with many moving parts. Weighing factors according to your needs and wants will help you decide what kind of place you want to live, and where you'll thrive. Are you ready to make a move? Get preapproved for a mortgage today!
Get approved to buy a home.
Rocket Mortgage® lets you get to house hunting sooner.
Related Resources
Viewing 1 - 3 of 3