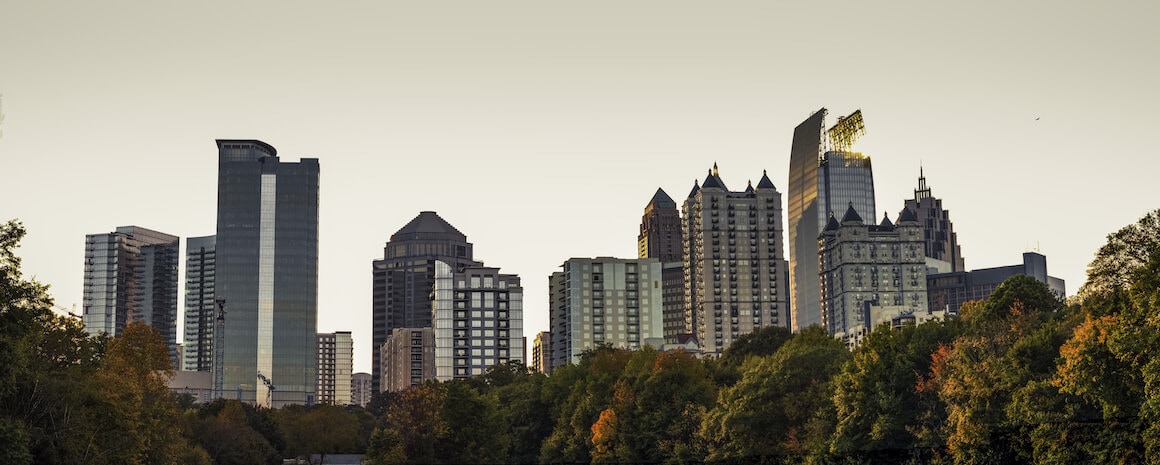 15 Safest Cities In The US In 2021
Sidney Richardson7-minute read
June 03, 2022
Share:
Whether you're moving or buying a home for the very first time, safety is likely a very important priority to you. Everyone wants to feel safe and secure in their home, so naturally it can sometimes be the deciding factor when choosing a neighborhood.
In order to help you track down some of the safest places to call home across the U.S., we've compiled this list of 15 cities with low overall crime rates. For the purposes of this list, we've sorted these cities from least to greatest in terms of crime rate.
It's important to note, however, that "safety" is a subjective term and the crime rate of a city alone does not always accurately reflect how safe it might be to live there. There are many factors that contribute to the type and frequency of crime in a city, and crime rates can vary significantly even from neighborhood to neighborhood.
Data for each listed city includes numbers from its entire metropolitan statistical area (MSA). If you're interested in how we calculated our rating, see the methodology section at the bottom of this article for sources and more details.
U.S. Data
Before diving into our list, let's first look at the crime rates and other measures we'll be examining for the entire United States. These country-wide averages can help give some context to the rates for each individual city.
The violent and property crime numbers are the rates per 100,000 inhabitants.
Population: Approximately 330,854,690 (as of 1/25/21)
Violent crime rate: 366.7
Property crime rate: 2109.9
Median household income: $68,703
Median home price: $324,900
1. Glens Falls, New York
The Glens Falls MSA includes Warren and Washington counties.
Glens Falls is a city in New York north of Albany and nestled along the Hudson River. With a thriving art scene and proximity to the beautiful Adirondack mountains, Glens Falls has something for everyone. Sporting many reasonably affordable homes, Glens Falls is a perfect destination for those looking to escape busy city life for a home closer to nature.
Population: 124,339
Violent crime rate: 127.1
Property crime rate: 728.7
Median household income: $50,071
Median home price: $156,200
2. Midland, Michigan
Midland is best known for being the birthplace and world headquarters of Dow Chemical Company. It's a great place for nature lovers, with plenty of parks – including the Dow Gardens, a 110-acre garden and conservatory. With a peaceful atmosphere and plenty to do, Midland is a great place to live.
Population: 82,943
Violent crime rate: 142.3
Property crime rate: 795.7
Median household income: $62,625
Median home price: $141,700
3. State College, Pennsylvania
The State College MSA includes Centre county.
State College is a borough in Pennsylvania known mainly for being the home of Pennsylvania State University. This town has a very lively atmosphere, thanks to its university, but can be a little on the expensive side for those looking to live there.
Population: 163,681
Violent crime rate: 122.2
Property crime rate: 895.6
Median household income: $34,005
Median home price: $312,400
4. The Villages, Florida
The Villages MSA includes Sumter county.
The Villages is a consistently fast-growing metropolitan area in Florida inhabited mainly by retirees. It's located just southwest of the Ocala National Forest and northwest of Orlando. The area boasts a well-organized master-planned community with plenty of activities to keep you busy. With warm weather, lots of amenities and low crime, The Villages is a peaceful community to retire.
Population: 132,914
Violent crime rate: 187.3
Property crime rate: 856.9
Median household income: $63,841
Median home price: $280,300
5. Logan, Utah
The Logan MSA includes Franklin and Cache counties.
Logan is a city in northern Utah, located just south of the Idaho border. Lovers of the outdoors will adore the beautiful mountain views and access to Logan Canyon, which boasts hiking trails, campgrounds and even a ski area. Logan is also home to Utah State University.
Population: 142,499
Violent crime rate: 128.4
Property crime rate: 921.4
Median household income: $41,833
Median home price: $198,500
6. Wausau, Wisconsin
Wausau MSA includes Lincoln and Marathon counties.
Wausau, Wisconsin is located on the Wisconsin river, which also splits the city in half. Wausau is both safe and affordable, and offers plenty to do, especially for history lovers. The city is home to a number of historical sites, including the Grand Theater, which stood originally as an opera house in 1899.
Population: 162,956
Violent crime rate: 220.9
Property crime rate: 919.9
Median household income: $46,824
Median home price: $121,900
7. Cambridge, Massachusetts
The Boston-Cambridge-Newton MSA includes the metropolitan divisions of Boston, Cambridge-Newton-Framingham, and Rockingham and Strafford counties.
Cambridge is a city rich in history and knowledge. As a major suburb of Boston, Cambridge is full of life and culture – and of course, influential universities. Both Harvard University and the Massachusetts Institute of Technology (MIT) are located in Cambridge. Though a wonderful place to live with little crime, Cambridge can be an incredibly expensive place to live, with the median home price exceeding $700,000.
Population: 2,406,489
Violent crime rate: 277.7
Property crime rate: 951.3
Median household income: $103,154
Median home price: $768,300
8. Elizabethtown, Kentucky
The Elizabethtown-Fort Knox MSA includes Hardin, Larue and Meade counties.
Elizabethtown is best known for being located near Fort Knox, which has famously held much of the United States' gold reserves. Elizabethtown is a decently sized and fairly affordable city – and it also has the lowest violent crime rate of any city on our list.
Population: 153,255
Violent crime rate: 99.8
Property crime rate: 1,134.1
Median household income: $46,754
Median home price: $180,000
9. Kingston, New York
The Kingston MSA includes Ulster county.
Kingston was New York's very first capital in 1777. Despite being burned by the British during the Revolutionary War, Kingston is still full of old buildings and historical sites and is rich in colonial history. As an overall safe and affordable city, Kingston is a great place to live for families and singles alike.
Population: 177,151
Violent crime rate: 150.2
Property crime rate: 1,090.6
Median household income: $51,299
Median home price: $177,500
10. Wenatchee, Washington
The Wenatchee MSA includes Chelan and Douglas counties.
Wenatchee is a city hidden among the foothills of the Cascade mountain range. Full of lush nature, Wenatchee is perfect for those that love hiking or just appreciate the outdoors. Sometimes called the "apple capital of the world," Wenatchee is also known for having numerous orchards.
Population: 120,654
Violent crime rate: 106.1
Property crime rate: 1,143.8
Median household income: $53,167
Median home price: $253,600
11. Appleton, Wisconsin
The Appleton MSA includes Calumet and Outagamie counties.
Situated on the northern side of Lake Winnebago, Appleton is a lively city with much to do. The city is home to a host of yearly events such as holiday parades, Oktoberfest celebrations and a music festival known as the Mile of Music.
Population: 238,721
Violent crime rate: 164.2
Property crime rate: 1,088.7
Median household income: $58,112
Median home price: $147,800
12. Dubuque, Iowa
Dubuque is located along the Mississippi River at the point where Iowa, Illinois and Wisconsin meet in a location locally dubbed "the tri-state area." There's plenty to do in Dubuque, with attractions such as the Dubuque Arboretum and Botanical Gardens, National Mississippi River Museum and Aquarium, and a bustling waterfront area with casinos and event venues. Dubuque is, overall, a lively and safe city for families.
Population: 96,742
Violent crime rate: 134.4
Property crime rate: 1,140.1
Median household income: $54,234
Median home price: $143,500
13. Portland, Maine
The Portland MSA includes Cumberland, Sagadahoc and York counties.
Portland is Maine's most populated city and lies right on the Atlantic coast. It's a big tourist town and sports a busy waterfront known as the Old Port that's popular for its bustling nightlife. Though the median home price is slightly higher than other more affordable cities on the list, Portland has scenic ocean views that can't be beat.
Population: 539,924
Violent crime rate: 144.6
Property crime rate: 1,256.5
Median household income: $60,467
Median home price: $289,000
14. Worcester, Massachusetts
The Worcester MSA includes Windham and Worcester counties.
Worcester is the second-most-populated city in Massachusetts, after Boston. Worcester is a great city for those looking for a less-expensive alternative to Boston, though the city is much further from the Massachusetts Bay. The city is known mainly for its historic colonial era architecture and numerous museums.
Population: 870,501
Violent crime rate: 310.4
Property crime rate: 1,065.2
Median household income: $48,139
Median home price: $227,100
15. Rochester, Minnesota
The Rochester MSA includes Dodge, Fillmore, Olmsted and Wabasha counties.
Rochester is the third largest city in Minnesota and the home of the Mayo Clinic. Rochester has a number of fun and exciting attractions, including the humorous Ear of Corn Water Tower. The city is also filled with extensive bike paths, making it a great place to live for cycling enthusiasts or those looking to commute by bike to work or school.
Population: 221,013
Violent crime rate: 152.5
Property crime rate: 1,272.8
Median household income: $73,106
Median home price: $200,100
Methodology
The cities in this list were found and ranked using the violent and property crime data from the FBI's 2019 Crime Report. The population data for each MSA was also sourced from the 2019 Crime Report. The other statistics, including median household income and median home price for each city listed were taken from the U.S. Census Bureau's 2019 data and findings. While crime data was used to sort this list, it's important to note that this is by no means a definitive listing of the absolute safest cities in the U.S.
Buying A House In A Safe City
Safety is a complex equation, so keep in mind it is very possible to find a safe place to live that hasn't been included in this list. One of the best things you can do to get a good idea of the safety of a place you'd like to move is to work with a trusted and knowledgeable real estate agent

If you're looking to move to a new city, give yourself the best shot at your dream house by starting early. Get preapproved online to get an edge in the market, no matter what city you land in.
Take the first step toward buying a house.
Get preapproved to see what you qualify for.
Related Resources
Viewing 1 - 3 of 3