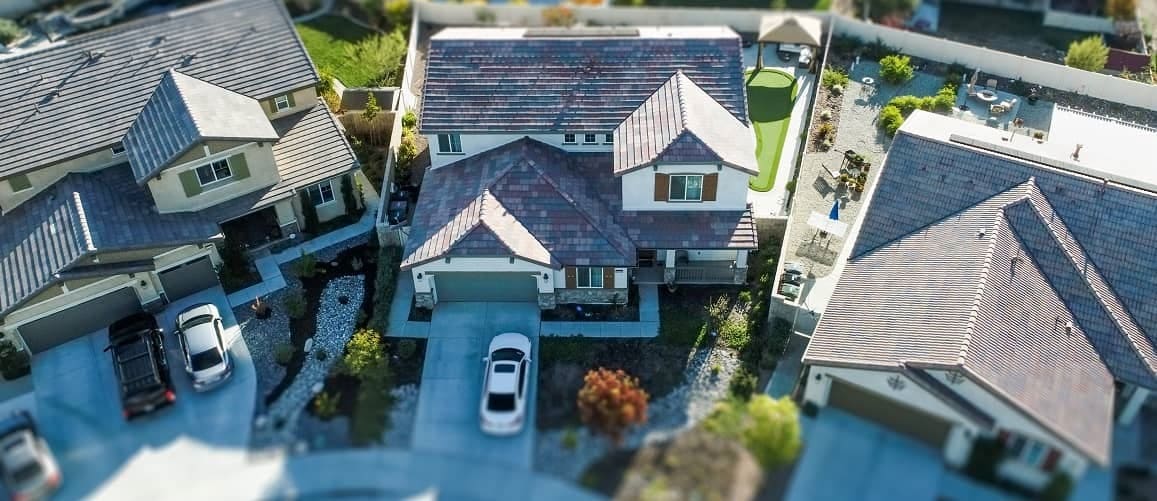 Neighborhood Info: How To Research And Choose The Perfect Place For Your Home Search
Victoria Araj6-minute read
July 12, 2023
Share:
When you're in the market to buy a home, so many important factors merit consideration that it's easy to forget the house is only one part of the equation. There's also "location, location, location – which is everything," as the saying goes. Finding the right neighborhood is an important part of shopping for a home.
But what makes a good neighborhood? Let's explore how to evaluate a neighborhood to ensure it's the right one for your home search.
Neighborhood Information And Details
When searching for a new home, you might want to look at the following neighborhood info:
Median age of residents

Level of diversity

Socioeconomic makeup

Number of families living in the area
Depending on what you value in a neighborhood, some factors might be more important to you than others as you start house hunting. Are you a twenty-something looking for a vibrant nightlife, or are you a retiree looking for a more mature crowd to socialize with? Is a diverse population a must for you? Does it matter to you whether your income would put you on the lower end – or higher end – of earners in the neighborhood?
Whatever you value, your real estate agent or REALTOR® should be able to tell you about the neighborhood to help you get a sense of other homeowners in the area. If the right opportunity to buy comes along, your agent can also walk you through the process of making the best home offer for a property in this new neighborhood.
See What You Qualify For
Congratulations! Based on the information you have provided, you are eligible to continue your home loan process online with Rocket Mortgage.
If a sign-in page does not automatically pop up in a new tab, click here
Neighborhood Safety
Most people want to know if they're moving into a safe neighborhood. It's possible to find the crime rate, but that number is just one component of a much broader safety equation.
Crime Rate And Statistics
Each fall, the FBI releases uniform reports on crime statistics, and preliminary numbers are available on a semi-annual basis. These reports are useful because they break down the specific type of crime reported.
With safety, it's probably best to think in terms of the rate of violent and property crime. Not all criminal citations carry the same level of reason to worry. Looking at the numbers will also give you a good way of getting the facts and avoiding preconceptions.
Local and state level agencies in your area might also publish data around percentages of specific types of crime, which can help you make judgments for yourself.
Another useful resource for assessing public safety is the National Sex Offender Registry.
Other Safety Considerations
In addition to crime statistics, it's a good idea to consider other factors that contribute to the level of safety in a neighborhood. Here are some questions you can ask yourself when assessing safety:
Am I

close to my nearest neighbor, or am I in a more isolated area?

Is the neighborhood generally occupied and cared for, or does the neighborhood include high levels of blight and abandoned homes?

How far am I from fire stations and medical facilities?

Does

a neighborhood association look out for everyone?
If safety is a huge priority for you, try researching neighborhoods in America's safest cities.
Neighborhood Location
The physical location of a neighborhood might impact your desire to live there in several ways. Below are some of the main ones to consider.
Climate
If you're still deciding where to live, the weather is absolutely going to impact how you zero in on your perfect neighborhood. Try looking at:
Snow records

Temperature throughout the year

Sunlight hours

Humidity

Rainfall

Pollen count
If you know that the seasons have a big impact on your mood, you should consider avoiding northern states with long, dark winters. Some places will be worse than others for those with severe seasonal allergies. And if you can't function in the heat or humidity, make sure you take that into consideration before choosing a neighborhood in the Southeast United States.
Accessibility And Transportation
Some areas just provide better accessibility than others. Some of the top factors contributing to an area's accessibility include:
Sidewalks

Bike lanes

Rideshare services

Buses

Subways/streetcars/trains
Put simply, you'll want to consider how difficult it is to get from Point A to Point B.
A neighborhood's proximity to major roads can be important in this sense, too. You probably don't want to drive 20 minutes just to get to the nearest highway. On the other hand, you also probably don't want to be right next to a busy roadway. The noise factor alone could make your home less valuable to future potential buyers.
Distance To Work And Amenities
In some ways, distance to work and amenities is a product of accessibility and transportation.
While most people think of the commute time to work or school, you should take various other distances into account when choosing a neighborhood. Ask yourself:
Is a

bodega around the corner, or will I have to drive or ride to a supermarket?

How far will I be from my primary care doctor or dentist?

Is entertainment

nearby in the form of restaurants, movie theaters or sports?
Of course, you might pay a premium price to be close to work, amenities or attractions. For some, the extra money might be well worth it, though.
School Districts
Education is important. If you have young kids or plan to start a family, you'll want to vet your new neighborhood's school district to make sure it meets your approval.
Even without kids, you should know about the school district your new home is in. School districts affect your property taxes, and houses in better school districts will attract home buyers when it's time to sell.
As you're house hunting, it's important to make sure you're also moving along in the mortgage approval process. Before you find the house of your dreams, be sure to get initial approval for a loan so sellers will consider your offer.
Get approved to buy a home.
Rocket Mortgage® lets you get to house hunting sooner.
Future Development Of The Neighborhood
The current state of any neighborhood is an obvious consideration, but you should also investigate the possibility of future development. Why? There's a concept in business that suggests you get more return on investment if you can get in on the ground floor of the next big thing. The same is true of neighborhoods.
New Construction
If possible, find an area with new construction. This can include:
Homes

Parks

Grocery stores

Businesses

Schools

Public transportation
New construction in an area might indicate desirability, or even the possibility of rising real estate values.
However, development has its downsides, too. For instance, you might be understandably turned off by the noise, disruption and added traffic that come with major neighborhood development.
Property Values And Trends
How you feel about your potential home is probably your top concern, but it's also important to take an objective look at how good of an investment buying a particular home would be. Looking at new construction is a good start, but for deeper insight, consider how housing prices have changed in the area over recent years. Ask yourself these questions:
Have prices been rising or falling?

Are price changes steady or erratic?

Did the trend change at a certain point in time?
Reviewing this data can help you decide whether a particular home is a good investment.
Neighborhood Culture
Looking at neighborhood information is an important step, but, ultimately, how you feel about a neighborhood is going to have an even bigger impact on your day-to-day life. Try taking a walk, visiting local businesses and meeting your potential neighbors. These in-person experiences can reveal what data can't.
As you're moving through the community, consider these questions in your mind:
Do I feel comfortable walking in this neighborhood?

Are people friendly or aloof?

Do the streets and sidewalks look well taken care of?

Do

multiple residents have common complaints?

Does the neighborhood offer

any exciting amenities?
If the place gives you a bad vibe or people make you feel unwelcome, you should also take this into consideration along with all your other research.
The Bottom Line: The Right Neighborhood For You Is Out There
Some neighborhood considerations are going to mean more to you than others as you embark on the home-buying process.
If you have a growing family, school districts might be more of a focus than access to the nearest movie theater, for example. No matter what you value in a neighborhood, though, it's a good idea to make yourself a list of priorities.
Are you ready to start looking for houses? You can get your initial mortgage approval process started.
Get approved to buy a home.
Rocket Mortgage® lets you get to house hunting sooner.
Related Resources
Viewing 1 - 3 of 3