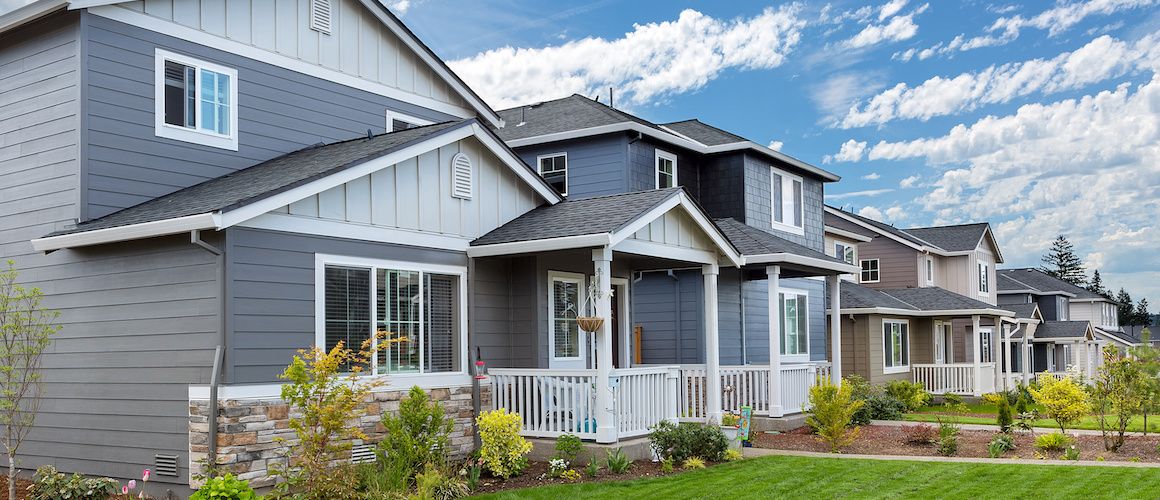 Neighborhood Info: What To Know When Buying A House
Miranda Crace8-minute read
October 28, 2020
Share:
When you're in the market to buy a home, there are so many important factors that it can feel like you need a checklist.
What's more, the house itself is only part of the equation. There's also location, location, location – which is everything, as the saying goes. It's a cliché, but there's a lot of truth in it. Finding the right neighborhood is an important part of shopping for a home.
But what makes up a good neighborhood? Check out our guide to evaluating a neighborhood – and making sure it's the right one for you.
Get approved to buy a home.
Rocket Mortgage® lets you get to house hunting sooner.
Neighborhood Demographics
When considering a neighborhood, you might want to look at demographic information such as the median age, level of diversity, socioeconomic makeup, and relative number of families living in the area.
Depending on what you value in a neighborhood, some demographic factors might be more important to you than others. Are you a twenty-something looking for a vibrant nightlife, or are you a retiree looking for a more mature crowd to socialize with? Is a diverse population a must for you? Does it matter to you whether your income would put you on the lower end – or higher end – of earners in the neighborhood?
Whatever you value, your real estate agent or REALTOR® should be able to tell you a bit about the demographic makeup of the neighborhood to help you get a sense of other homeowners in the area.
Neighborhood Crime Rates And Statistics
Most people want to know if they're moving into a safe neighborhood. There are ways to see the crime rate, but that number is just one component of a much broader overall safety equation.
The FBI releases uniform reports on crime statistics on an annual basis in the fall of each year, and preliminary numbers are available on a semi-annual basis. These reports are useful because they break down the specific type of crime reported.
When it comes to safety, it's probably best to think in terms of the rate of violent and property crime. Not all criminal citations carry the same level of reason to worry. Looking at the numbers will also give you a good way of getting the facts and help you avoid preconceptions.
Local and state level agencies in your area might also publish data around percentages of specific types of crime, which can help you make judgments for yourself.
Another useful resource for assessing public safety is the National Sex Offender Registry.
Other Safety Considerations
In addition to crime statistics, it's a good idea to consider a number of other factors that contribute to the relative level of safety in a neighborhood. Here are some questions you can ask yourself when assessing overall safety:
Are you close to your nearest neighbor, or are you in a more isolated area?

Is the neighborhood generally occupied and cared for, or are there high levels of blight and abandoned homes?

How far are you from fire stations and medical facilities?

Is there a neighborhood association that comes together to look out for everyone?
Neighborhood Location
There are several ways in which the physical location of a neighborhood might impact your desire to live there. Here are some of the main ones to consider.
Accessibility and Transportation
Some areas just provide better accessibility than others. Sidewalks, bike lanes, rideshare services, and public transit options such as buses and subways all contribute to an area's overall accessibility. Put simply, when it comes to location, you'll want to consider how difficult it is to get from point A to point B.
A neighborhood's proximity to major roads can be important in this sense, too. You probably don't want to drive 20 minutes just to get to the nearest highway. On the other hand, you also probably don't want to be right next to a busy roadway. The noise factor alone could make your home less valuable in the eyes of future potential buyers.
Distance To Work And Amenities
In some ways, distance to work and amenities is a product of accessibility and transportation.
While most people think of the commute time to work or school, there are a variety of other distances you should take into account when choosing a neighborhood. Is there a bodega around the corner, or will you have to drive or ride to a supermarket? How far will you be from your primary care doctor or dentist? Is there entertainment nearby in the form of restaurants, movie theatres, or sports?
Of course, you might pay a premium price to be close to work, amenities or attractions. For some, the extra money might be worth it. Others will try to save a little money by settling for a commute to work, bigger entertainment venues, restaurants and shopping in their area.
School Districts
Education is important. If you have young kids (or plan to start a family), you'll want to vet your new neighborhood's school district to make sure it meets your approval.
Even without kids, you should know about the school district your new home is in. School districting affects your property taxes, and you still have a vote when the district proposes tax changes.
Additionally, houses in better school districts will attract buyers when it's time to sell.
Future Development
The current state of any neighborhood is an obvious consideration, but you should also investigate the possibility of future development.
Why? There's a concept in business that suggests you get more return on investment if you can get in on the ground floor of the next big thing. The same is true of neighborhoods. If you can find an area with new construction on homes, parks, grocery stores, or other businesses, that might indicate desirability, or even the possibility of rising real estate values.
The construction of a new school in the area also can have a positive effect on property values, as can access to major thoroughfares and public transportation routes.
However, development has its downsides, too. For instance, you might be understandably turned off by the noise, disruption, and added traffic that come with major development.
Which Neighborhood Is Right For You?
Some neighborhood factors are going to mean more to you than others.
If you have a growing family, school districts might be more of a focus than access to the nearest movie theater, for example. Whatever you value in a potential neighborhood, it's a good idea to make yourself a list of priorities.
Choosing the right neighborhood is an important piece of the home buying process. Are you ready to go looking for houses? You can get your mortgage approval process started here.
Get approved to buy a home.
Rocket Mortgage® lets you get to house hunting sooner.