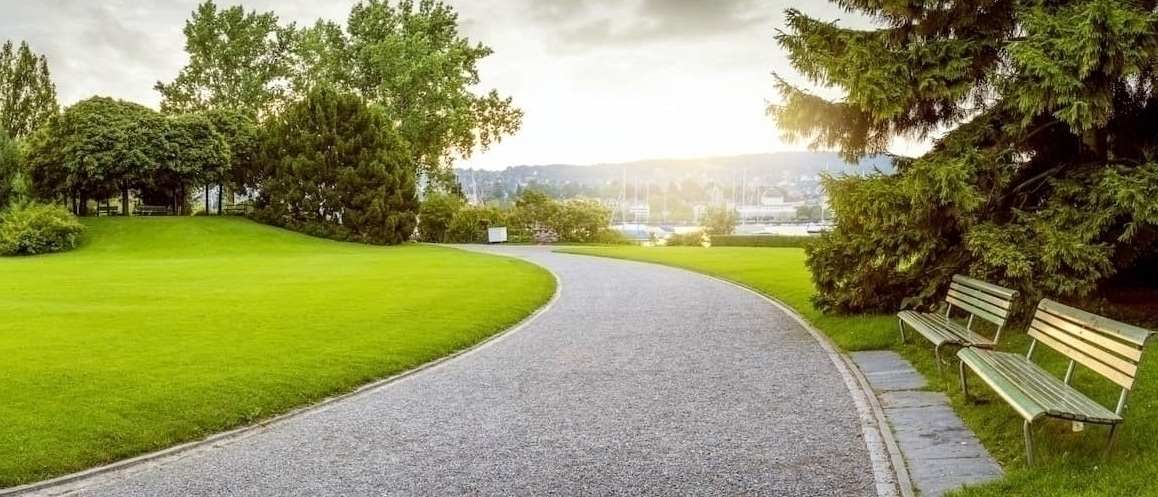 Property Tax And Assessments: What They Are And How They're Calculated
Katie Ziraldo5-minute read
June 21, 2021
Share:
One of the major expenses that comes along with your mortgage is the maintenance of an escrow account for the payment of homeowners insurance and property taxes. Even if you've completely paid off your mortgage, you'll still find yourself paying property taxes – so it's important to understand your property tax assessment, which determines your bill each year.
To learn more about your real estate taxes and how they are used and calculated, read on for our guide to property taxes and what you need to know about paying them.
What Is A Property Tax?
Property taxes are fees paid by real estate owners to a county or other local authority based on the assessed value of your property. If you have an existing mortgage, your assessed property taxes are split into monthly increments and added to your mortgage payment. If you own your house free and clear, you get a tax bill from local officials periodically throughout the year.
Real Estate Tax Vs Property Tax: Is There A Difference?
The term "real estate tax" is regularly used by the IRS, but most people call it property tax, which is a tax on the value of a property. Both terms refer to a tax on the value of a property. So, no – there isn't really a difference. Real estate tax and property tax are often used interchangeably. Typically, the tax is calculated by the local government where the property is located.
Get approved to refinance.
See expert-recommended refinance options and customize them to fit your budget.
What Are Property Taxes Used For?
Real estate taxes are used to fund a variety of items within the community, including:
Infrastructure items like roads, water and sewers
Public services like police, fire, EMS and garbage collection
Public school systems
How Are Property Taxes Calculated?
The exact way property taxes work and how they are calculated can vary. The assessed value of your home for property tax purposes could match your home's actual value, but that isn't always the case. Many states employ a lower assessment ratio when calculating tax assessments. Some states might only tax a property based on 50% of its actual value.
Property tax rates can fluctuate, too, and home values may go up or down. This impacts the amount you pay in taxes, so it's important to be aware that this isn't a constant number. Although many factors impact property taxes, you can get an idea of what you might be able to expect using our mortgage calculator.
What Is A Property Tax Assessment?
A property tax assessment determines the cost of your property taxes. This professional estimation of your property's worth is determined by a number of factors, including how it compares to other, similar homes in your area.
If you're scoping out places to live, you can get an idea of the property tax situation in the area by looking at how much homeowners pay per thousand dollars of home value.
This measurement is referred to as a mill. If there are special assessments for property taxes to pay for education or infrastructure funding like roads, cities will hold a millage to vote on whether taxpayers should spend a certain amount of money per thousand dollars in home value in order to fund it.
You can find your local millage rate by contacting your county assessor's office.
How Do Property Tax Assessments Work?
Property tax assessments are done at varying frequencies. Some states do property assessments every year, while others do it every number of years. Still others, like California, usually only assess property values when a property is sold or under other special circumstances.
Low rates were a big story in 2020. It was a great year to refinance!
Great news about 2021 so far: Rates are still relatively low.
What Are The Different Types Of Property Tax Assessments?
When assessing real property, there are a few different methods that can be used to determine an accurate valuation of the home or building. The method that will be applied to your property varies based on what the real estate is used for.
Sales Comparison
The sales comparison method is used to assess most homes and residential properties. The sales of similar properties are compared in order to determine the value of home. The value of the home in question may increase or decrease if it has (or lacks) features or upgrades that other properties in the area possess as well.
Replacement
The replacement method is typically used to assess nonresidential or unique properties, including those that might not have any similar comparable properties to weigh against using the sales comparison method. This type of assessment considers what it would cost to completely replace the property in question, considering the current rates for labor and materials.
Income
The income method is used to assess the value of properties that generate revenue, such as businesses or apartments. Using this method, an assessor estimates the value of income produced by the property, taking into accounts any expenses the owner might also have to pay, such as taxes, upkeep and other costs.
Why Do I Have To Pay Property Taxes?
In all 50 U.S. states, the majority of property owners are required to pay real estate taxes. These taxes are vital to making sure local governments can provide the infrastructure and public services their communities need. Most citizens in the community rely on the government to provide at least one important public service.
Additionally, in many areas of the country, local property taxes make up the lion's share of funding for public schools.
Are There Property Tax Exemptions?
There are certain property tax exemptions that exist, though most people end up paying for real estate taxes.
Homestead Exemption
In participating states, you may pay less in property taxes on a primary home that you live in most of the year than you would a vacation home or investment property.
Exemptions For Religious And Nonprofit Organizations
Churches and other religious institutions are exempt from having to pay federal, state and local taxes. Land occupied by charitable institutions are also exempt, although the value of the exemption depends on both the size and nature of the real estate held by the nonprofit.
Exemptions For People With Disabilities And/Or Veterans With Disabilities
If you qualify for this exemption, you may pay reduced rates or nothing at all depending on the law in your area. In some cases, this particular exemption may be tied to specific qualifications. For example, your level of tax exemption as a disabled veteran may be tied to your disability rating from the VA.
Exemptions For Senior Citizens
Senior citizens often live on a fixed income, which can be an issue if the value of their home (and cost of their property tax bill) has increased significantly. Depending on your age and the state you live in, you may qualify for a tax exemption to assist you in paying your property tax bill.
Frequently Asked Property Tax Questions
Do I need to send in a copy of my tax bill?
For most of our clients (with the exception of a few tax offices in Pennsylvania), we receive your tax information electronically and automatically pay the bill out of your escrow account.
What are supplemental or added assessments and will they be paid from escrow?
We don't escrow for supplemental or added taxes. These separate bills are released after your initial taxes are sent out.
I received a supplemental tax bill. Will you be paying this?
Because supplemental taxes are usually one-time or short-term taxes, we don't collect for them with your escrow account. If you receive a supplemental bill, you'll want to contact your tax office directly to arrange a payment.
What's a late-release tax bill?
Sometimes tax offices don't have bills available when they would normally be released. Don't worry. We'll pay the bill when it becomes available.
Why do you anticipate paying my taxes in advance of the due date?
Many municipalities offer discounts on your property taxes if you pay before a certain date. Typically, these discounts go down the closer you get to the due date. Whenever possible, we'll pay by the discount date. If that's not possible, we'll make sure they get paid before they're late.
I just applied for an exemption or had taxes reassessed. How do I have my escrow adjusted?
If your taxes are reassessed, give us a call at (800) 508-0944. It's important to note that with exemptions, we don't automatically receive the information from the tax office.
Please obtain documentation verifying the exemption and call our Client Relations department so that we can get it reflected in your monthly payment.
Will my taxes be paid prior to the end of the year?
We can make sure that taxes are paid before they are considered late. That date may be after the end of the year.
Will you notify me when my taxes have been paid?
Yes! Once your tax payment has been submitted, you'll be able to see this reflected on your Rocket Account. You'll also see the tax payment on your next billing statement and we'll send you an email for good measure.
My taxes have been lowered or increased. When will this be reflected in my monthly payment?
To adjust your monthly payment, we would need to run an evaluation of your escrow account. These escrow analyses are run annually on a state-by-state basis.
The run of your escrow analysis is determined by the state in which you live. We've included a breakdown of the timeline for each state below.
The Bottom Line
While no one likes paying taxes, these dollars fund key services in the community, as well as infrastructure, like roads and water pipes. As a part of the cost of homeownership, it's important to understand what real estate taxes are and how much they could cost you so you can be prepared to budget accordingly.
If you're ready to get going on your homeownership journey, you can get started online through Rocket Mortgage®.
Get approved to buy a home.
Rocket Mortgage® lets you get to house hunting sooner.