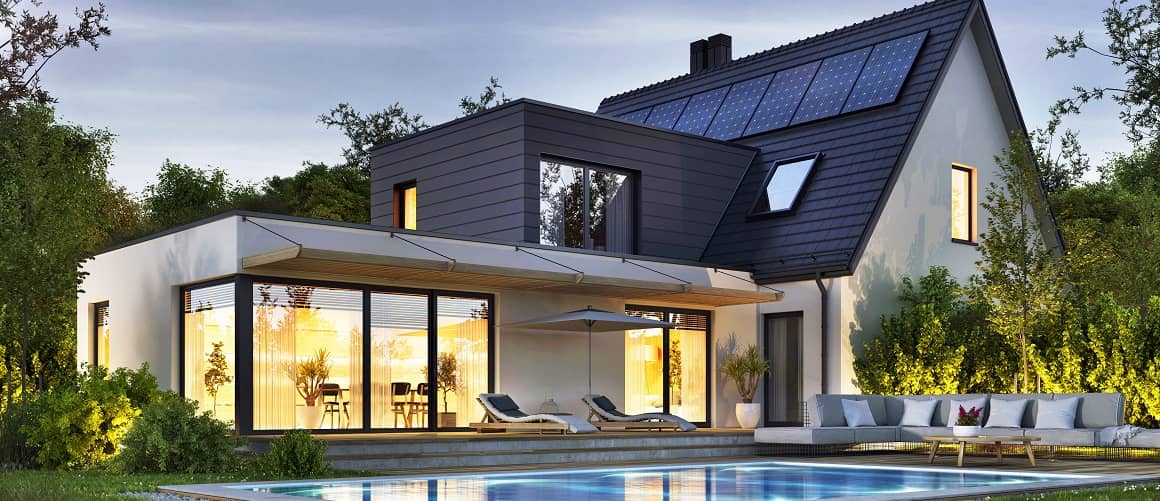 What Is Real Property?
Jamie Johnson3-minute read
May 22, 2023
Share:
If you've ever bought a home, then you're already familiar with the concept of real estate and buying land. But you may be less familiar with the term real property.
Real property refers not only to the home you've purchased but also determines who has ownership interest and can benefit from that property. This article will explain more about what real property is and explore the different types that exist.
What Is Real Property In Real Estate?
Real property is the land and any structures attached to it that would be factored into the property value. For example, while a basketball hoop in the driveway is removable and does nothing to increase property value, a fixed basketball court would be sold as part of the property.
Real property refers not only to the real estate and land you've purchased but it also includes any rights that are attached to that property. Real property is what gives you the right to own, lease, sell and use the property in any way you deem fit.
It's always important to understand your property rights before you buy a home and the transfer of ownership takes place. If you're in the midst of buying a home, your real estate agent can help interpret ownership rights.
See What You Qualify For
Congratulations! Based on the information you have provided, you are eligible to continue your home loan process online with Rocket Mortgage.
If a sign-in page does not automatically pop up in a new tab, click here
Types Of Real Property
The topic of real property may sound straightforward, but there are actually several different classifications of ownership. Let's look at some common real property examples.
Freehold Estates
A freehold estate refers to an individual who owns real estate, and this ownership lasts for an indefinite amount of time. But to meet the criteria for a freehold estate, the asset must be immovable, such as land, and there can't be any timeline when ownership is set to expire.
Let's look at the three primary types of freehold estates:
Fee simple absolute: Fee simple refers to absolute, unrestricted ownership. As the property owner, you can use the land in any way you deem fit. As long as you pay your mortgage and taxes, you can own the property forever.
Fee simple defeasible: This type of freehold estate refers to conditional ownership of land. For instance, there may be conditions stating that the land can only be used for specific purposes.
Life estate: A life estate grants the owner interest in the property for as long as they live. The property holder is responsible for maintaining the property and keeping it in good condition.
Nonfreehold Estates
A nonfreehold estate refers to an interest in a property that is less than a freehold estate. It is also known as a leasehold estate andtypically refers to leased land or rental agreements.
Here are a few examples of nonfreehold estates:
Tenancy for years: This is a type of lease agreement where a tenant has an interest in the rental property for a specified period of time. There is a specified beginning and end date outlined in the contract.
Tenancy at will: Tenancy at will is a lease agreement that can be ended at any time, assuming a reasonable amount of notice is given. Typically, the tenant will be given a certain time frame for when the leasing agreement ends, and at that point, the tenant faces eviction.
Tenancy at sufferance: This type of tenancy is created when an individual remains on the property without the legal right to do so and without the property owner's consent. This can happen when a tenant remains on the property beyond the terms of their lease agreement.
Concurrent Estates
In a concurrent estate, property ownership is divided among multiple owners. Here are the different types of concurrent estates:
Joint tenancy: In joint tenancy, multiple people acquire real property and have equal ownership of the property.
Tenancy by the entirety: In tenancy by the entirety, spouses can jointly own the property as one legal entity.
Tenancy in common: Tenancy in common refers to an agreement where two or more people share ownership of real property. If one tenant dies, the property rights pass on to that person's estate.
Real Property Vs. Personal Property
All property is either personal property or real property, and the determining factor is whether you can move the object. Real property refers to land and anything attached to it. This includes the following items:
The attached real estate
Trees, plants or any other vegetation
Any other buildings or materials attached to the land
In comparison, personal property refers to anything the tenant has the right to take with them when they move off the land (clothing, furniture, etc.). So, if you have a shed located on your property, that's considered real property. But the tools and itemslocated inside the shed are personal property. Another common phrase used to refer to personal property is "chattels."
The Bottom Line: Understanding The Definition Of Real Property Can Be Helpful When Buying A Home
If you're considering buying a home, it's important to understand your rights regarding real property. This is what determines your ability to utilize the land at your discretion, and it's what gives you the legal right to eventually sell the property.
Ready to become a homeowner? Get an initial mortgage approval today. You can also give our Home Loan Experts a call at (833) 326-6018.
Consolidate debt with a cash-out refinance.
Your home equity could help you save money.
Related Resources
Viewing 1 - 3 of 3