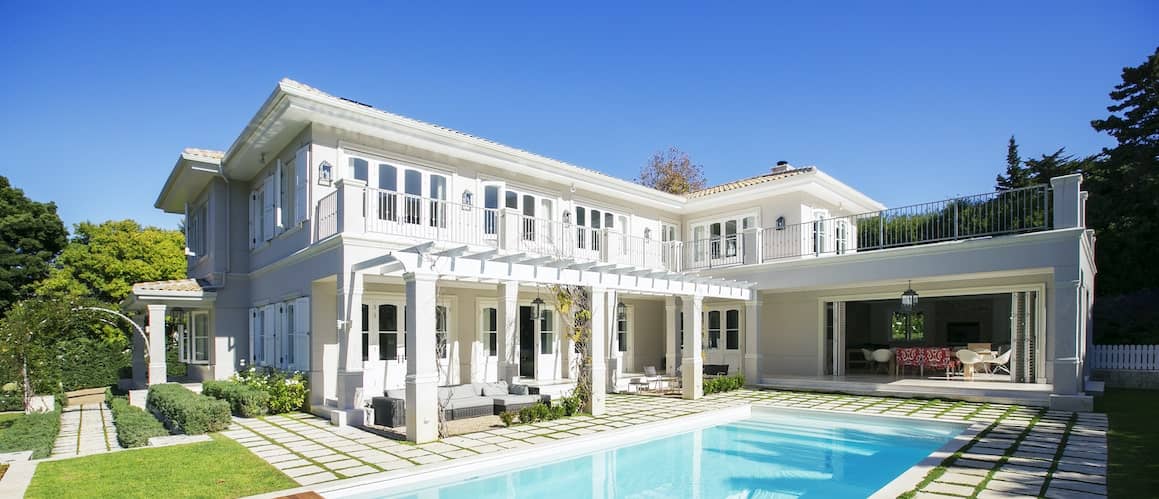 What Is Ownership Interest In A Property?
Sarah Sharkey4-minute read
May 21, 2021
Share:
When you have an ownership interest in a property, you have a claim to the property in question. With multiple types of ownership interest creating different types of responsibilities, taking a minute to understand the different types of ownership is essential.
Let's take a closer look below.
Ownership Interest In A Property, Defined
In real estate, ownership interest in a property refers to the rights that one or multiple owners hold on the investment. In the case of multiple owners, the ownership interest is usually split based on the amount invested in the property.
When you have an ownership interest in a property, you'll be allowed to use it within reason. For example, if you have an ownership interest in an investment property with other investors, you would be entitled to an appropriate share of the profits.
The Types Of Ownership Interest In A Property
You will encounter several types of ownership interest in real property assets. We will explore property ownership types that can be found in both residential and commercial real estate.
Sole Ownership
Sole ownership is a straightforward arrangement in which one individual has all of the ownership interest in a property. You can pursue sole ownership if you are single or legally divorced. Plus, in some states, this is an option for a married individual who wants to acquire a property separately from their spouse.
The advantage of sole ownership is that no one else has any claim to the property. But a drawback is that your property may have to go through probate upon your death.
Joint Tenancy
Joint tenancy occurs when two or more people hold the title to a property. This form of ownership is prevalent with married couples and relatives. With joint tenancy, each individual has an equal ownership interest in the property.
When multiple owners have equal shares, everything that has to do with the property must be decided unanimously. Whether you want to make improvements or sell the property, you'll need to get all owners on board. With joint tenancy, a surviving co-owner will receive the remaining shares of the property without any probate process.
As the most common type of ownership interest, it creates a simple survivorship process.
Tenancy By Entirety
Tenancy by entirety (TBE) is an ownership option available to married couples. TBE allows both parties in a married couple to hold an equal ownership interest in the property. Each spouse will own 100% of the property through this avenue.
With TBE, the married couple is treated as one legal entity. Additionally, the rights of the surviving spouse will allow the property to remain in their control.
Tenancy In Common
Tenancy in common is very different than tenancy by entirety. With a tenancy in common arrangement, there can be two or more parties with ownership interest. However, the ownership interest can be in unequal amounts.
When a party with an ownership interest through tenancy in common, their ownership interest will be transferred to their heirs. The other owners will have to work with the heirs from that point on.
Owning Trust
An owning trust allows a trustee to manage real estate assets for the trustor, or a collection of trustors. There are two types of trusts for real estate ownership: an irrevocable trust and a revocable trust.
In an irrevocable trust, the trustor can only make changes with the beneficiary's permission. In a revocable trust, the trustee can make changes without the beneficiary's express permission.
Owning Partnership (LLC)
An owning partnership allows investors to claim an ownership interest in a property through a limited liability company (LLC). The purpose of this form of ownership is to provide protection for the investor's assets.
Additionally, there are major tax benefits to consider. Specifically, the investor will take responsibility for the taxes on earned income through the LLC. But the LLC itself will not be taxed.
Owning Corporation
A corporation can claim an ownership interest in a property through an "owning corporation." The defining feature of this type of ownership interest is that the corporation can be liable for damages if someone sued the corporation.
How Does Ownership Interest In A Property Work?
The ownership interests in a property amount to the owner's real estate rights. Although a sole individual can claim all of these rights, properties with multiple owners have the option to designate certain rights to each owner.
Here are rights to consider:
Right of control: You have the right to use the property as you see fit, barring anything deemed illegal by a governing body such as a city zoning law or homeowners association rule.
Right of exclusion: You can control who is allowed to enter the property.
Right of procession: You are the legal owner of the property.
Right of enjoyment: You can enjoy the property to your own standards unless it violates local law.
Right of disposition: You can sell the property whenever you choose to.
As you pursue a form of ownership, keep these rights in mind.
Transferring Ownership Interest In A Property
If you have an ownership interest in a property, you can transfer that interest to someone else. Typically, you can use a quitclaim deed to make a smooth transfer of ownership interest.
However, the local laws on transferring the title will vary based on your state. With that, consulting a real estate attorney can be an efficient way to complete the process.
The Bottom Line
Ownership interest in a property means you have some claim. But with many forms of ownership interest, it can be a good idea to work with a local real estate attorney or title company to start the paperwork to define the ownership interest you have in your property.