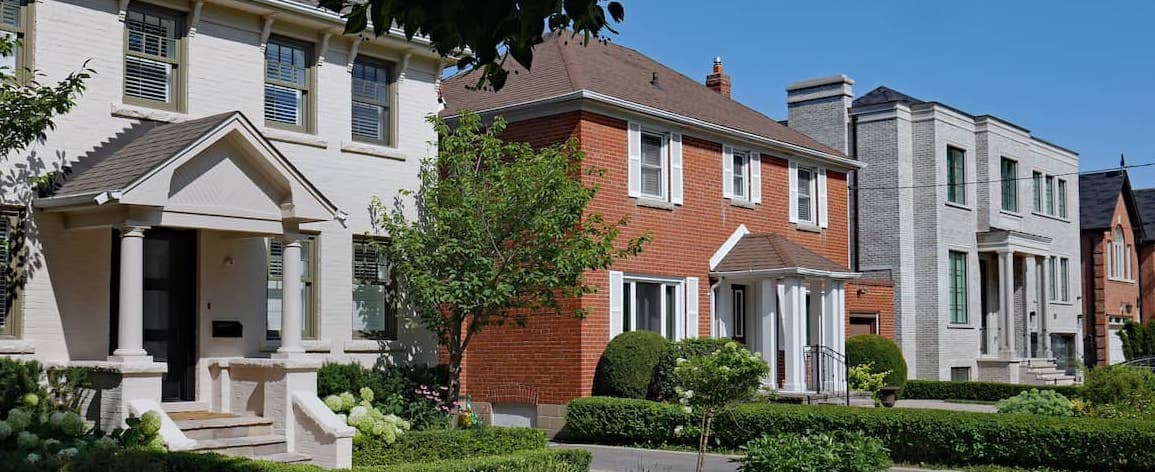 What Is A Probate Sale?
Victoria Araj4-minute read
May 02, 2023
Share:
Before someone passes away, they typically leave a will outlining how their property, investments, cash and other possessions are to be distributed to their heirs or beneficiaries. If a will isn't left behind or the terms of the will are unclear, the relatives of the deceased – or a court – must decide how to handle their assets.
The legal process of transferring or selling these assets is called probate. When handling the property of a deceased person, the process is called real estate probate, and the sale of the property is known as a probate sale.
A probate sale can be a long and complicated process, but the home purchase may be worth it for the right buyer. Let's explore what a probate sale is exactly and what this unique home-buying method entails.
What Is A Probate Sale In Real Estate?
A probate sale is a type of home sale that occurs when someone passes away and doesn't leave a will determining who acquires their property. When the deceased homeowner owes more debt than they had in cash savings, the money from the probate sale is distributed to satisfy their creditors and cover their leftover debt. Any remaining cash goes to their heirs.
See What You Qualify For
Congratulations! Based on the information you have provided, you are eligible to continue your home loan process online with Rocket Mortgage.
If a sign-in page does not automatically pop up in a new tab, click here
How Do Probate Home Sales Work?
A probate court oversees the probate sale and legal proceedings that follow. One of the court's responsibilities is to identify creditors of the deceased who will be paid from the probate sale.
The probate court may also nominate a representative of the estate to handle the property sale. This representative is known as an "administrator" when there isn't a will and an "executor" when there is one. The probate sale legal process can vary by state.
Once the probate court or estate administrator is appointed to take care of the home sale, a real estate agent is brought in to list and show the property to potential home buyers. The court, estate administrator and real estate agent then establish the home's listing price and begin taking offers on the property.
If you make a solid home offer, the probate court has to approve your bid before moving forward in the home-buying process. Just keep in mind that the house's sale price will have to cover as much of the deceased homeowner's outstanding debt as possible.
Typically, you'll need to make a deposit of at least 10% of the home's sale price. This deposit is often a cashier's check and can go toward a down payment once the transaction is completed at closing. If a bidding war ensues and someone offers more money, you'll usually get your deposit back.
This process can vary depending on the party in charge of the home sale and the state – in some cases the probate sale may be treated more like an auction. The sale of the property is officially confirmed in probate court.
How Are Probate Sales Different From Regular Home Sales?
Houses in probate are marketed similarly to traditional real estate properties, and a real estate agent works with potential buyers to get the property off the market. However, several differences between probate sales and regular home sales are worth keeping in mind.
One of the main differences is that properties in probate are sold as is, meaning you'll find the home in its current condition after making the purchase. Homes sold in probate, therefore, may require some serious repairs.
It's important to get a home inspection to evaluate the condition of the property so you're prepared for any potential renovation costs. Additionally, homes sold as-is have no contingencies.
Another key difference between probate sales and traditional property sales is the home-buying process on a probate sale, which can be long and complicated. The probate court supervises every step in the process, but parties like estate administrators and heirs are involved throughout. It's somewhat common for a probate sale to take a year or longer to complete.
How To Buy Probate Real Estate
If you're interested in purchasing a house through a probate sale, the first step is to find a probate property on the market. This may involve checking local newspapers and records or consulting with a real estate agent who specializes in probate sales.
Next, you'll view the property and consider the home's condition. Remember to get the house thoroughly inspected to ensure you're not stuck with any unexpected – and costly – structural repairs. Find a reliable home inspector if you're serious about buying the house.
Before making an offer, it's important to find comparable properties in the area to get a sense for the value of the home. Using information from real estate comps can also help you negotiate a fair house price, especially if the court, heirs or other parties want the property to sell quickly.
Depending on the probate process and the state you're in, you'll appear in court to bid on or make an offer on the property. You may be expected to make the 10% deposit there, too.
Once the highest bidder or home offer is determined, the court must convene an additional hearing to decide whether to accept the offer and move forward in the process. Family members of the deceased are notified when the house is sold.
Pros And Cons Of Buying Through A Probate Sale
Buying probate real estate comes with both benefits and drawbacks for the home buyer. Let's take a look at some of the most common pros and cons.
Pros
Probate properties often sell at a reduced price compared to similar houses in the area.

Probate sales can provide good opportunities for real estate investors and house flippers.

Because some home buyers aren't as interested in probate sales, homes sold in probate may mean less competition.
Cons
The property can require a lot of maintenance and repairs, which can be expensive for home buyers.

The process of purchasing a home through a probate sale can take up to a year or longer.

Court approvals, multiple bidders and other legal regulations can make the probate process more complicated than a traditional home sale.
The Bottom Line
Buying a house through a probate sale comes with its share of challenges, but it can be a great opportunity for the right home buyer. Enlisting help from an experienced real estate agent, finding comparable properties and preparing your finances for the deposit and down payment can make a big difference when purchasing through a probate sale. You might just have to play the waiting game if you're serious about buying the house.
Are you ready to take the next step in the home buying journey? Start the initial approval process today.
Get approved to buy a home.
And see how much down payment assistance you may need.
Related Resources
Viewing 1 - 3 of 3