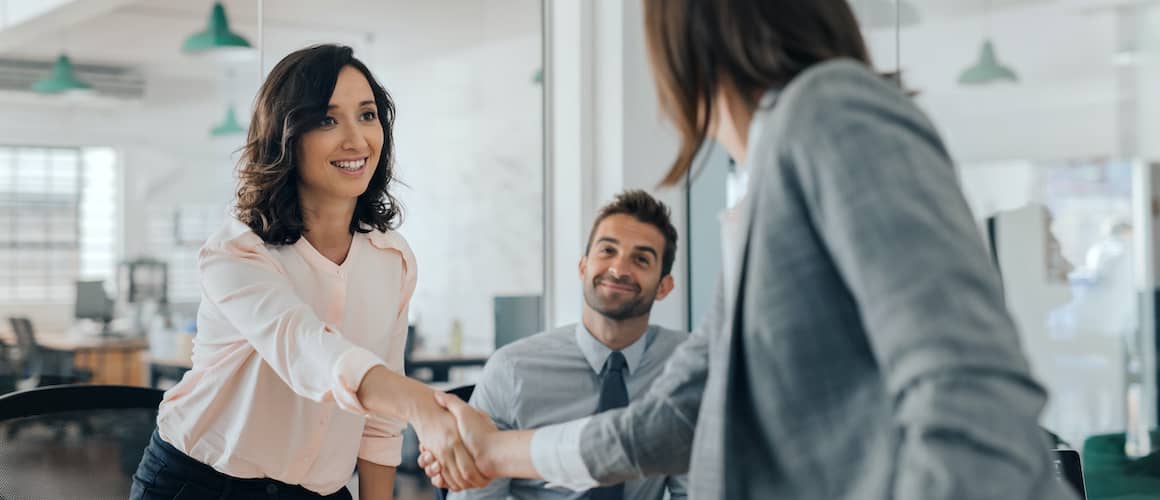 Quitclaim Deeds: A Guide
Ashley Kilroy4-minute read
April 21, 2023
Share:
The home buying process is usually chock-full of showings, offer letters, paperwork and occasional letdowns. But what if your path to homeownership involves inheriting property from an older family member or marrying someone who already owns a home? In these situations, quitclaim deeds allow these transfers to occur without hassle.
Quitclaim deeds are a quick way to transfer interest in real estate. However, homeowners don't use them when selling their houses. The following information will help you decide if a quitclaim deed is right for your situation.
What Is A Quitclaim Deed?
A quitclaim deed is a simple legal document that transfers a property's title between two parties. Since a quitclaim deed transfers the title without any changes, legal protections for the grantee who receives the property are extremely limited.
A quitclaim deed facilitates a property transaction between a grantor and grantee. The grantor is who initially owns the property and sells it, and the grantee receives the deed of the property. A deed is a legal document that makes the transaction official and valid.
Quitclaim deeds allow for quick property transactions, but they don't protect grantors financially. For example, if you transfer a property using a quitclaim deed, you remain responsible for mortgages and liens against the property. As a result, grantors usually use quitclaim deeds to transfer property to trusted parties, like family members or business partners. However, they also have other uses, such as adding a name to the property title or removing one because of a divorce.
See What You Qualify For
Congratulations! Based on the information you have provided, you are eligible to continue your home loan process online with Rocket Mortgage.
If a sign-in page does not automatically pop up in a new tab, click here
The Difference Between Warranty Deeds and Quit Claim Deeds
Various deeds serve different purposes in property transactions. For instance, a general warranty deed assures the grantee that the property they're purchasing has no outstanding liens or judgments. On the other hand, special warranty deeds verify that the grantor hasn't experienced encumbrances during their period of ownership. However, it doesn't guarantee that a property's deed is free and clear for a transaction.
Generally, warranty deeds provide more protection for the grantee than quitclaim deeds. They allow sellers to be confident that the transaction will go smoothly without financial responsibilities and issues encumbering the process. For example, if you want to buy a home, a warranty deed protects you from the previous owner's unpaid property taxes. As a result, warranty deeds are the standard for real estate transactions.
Conversely, transacting a property using a quitclaim deed with a property that has an outstanding mortgage could trigger a lender's due-on-sale clause. In that case, the grantor owes the unpaid mortgage despite the new ownership, and the lender needs to be informed prior to the quitclaim to avoid problems. So, quitclaim deeds are vulnerable to ownership disputes and payment issues, which isn't optimal for the average property transaction.
Lock in today's rates before they go up.
Defend against rising rates with RateShield®.1
Using A Quitclaim Deed to Transfer Property
Despite being unsuitable for the typical commercial or residential real estate transaction, quitclaim deeds can efficiently transfer property in numerous situations. They can save time and money, allowing grantees to receive ownership without paying for title insurance. Quitclaim deeds fit the following situations:
Transferring property between family members: You can transfer your interest in a property to a family member who understands the situation. For example, you may want to transfer the title of your house to your child without saddling them with a mortgage obligation. As a result, quitclaim deeds are helpful for gifting real estate.
Removing a name from your mortgage and deed: Homeowners looking to refinance might remove a credit-challenged spouse or co-owner from the deed and mortgage. This option allows the property owner to obtain better interest rates and terms when refinancing.
Transferring property interest to a business partner:If you're in business with someone, it could be beneficial to have the title in their name at some point. Instead of a traditional sale of your interest in the property, a quitclaim deed allows for a smoother process. The servicing lender needs to be aware of the quitclaim to avoid any due-on-sale clauses that could create problems for all parties.
Using Quitclaim Deeds To Fix Title Errors
You can also use quitclaim deeds to fix title errors. For example, if your title has a mistake, such as a misspelled name or missing signature, you should consider a quitclaim deed to rectify it. You can correct the mistake without affecting your mortgage or ownership status. Removing defects to your title is vital because they can inhibit or prolong future property transactions.
Quitclaim Deed Form
Although details vary by state, quitclaim deeds contain specific information to be considered legal. Quitclaim deeds identify the grantor, grantee, and their addresses. They also list the property and define the transaction as a quitclaim. Then, the deed will state the grantee receives the ownership the grantor previously held. Lastly, it lists the date and relevant signatures.
The Bottom Line
Quitclaim deeds transfer a grantor's property rights to a grantee. They can facilitate transactions in various cases, including between family members or divorcing spouses. In addition, they're helpful for fixing defects on your title.
However, because quitclaim deeds don't guarantee the title is free and clear, they aren't suitable for typical real estate transactions. When a grantee uses a quitclaim deed to receive ownership, they risk paying for nothing because encumbrances such as liens or court proceedings could diminish the grantor's ownership.
Quitclaim deeds are for transferring property instead of buying a home. If you're a potential home buyer, you can start the mortgage approval process today.
Want to change your mortgage, consolidate debt or just need cash?
Apply for a refinance with Rocket Mortgage® today.
Related Resources
Viewing 1 - 3 of 3