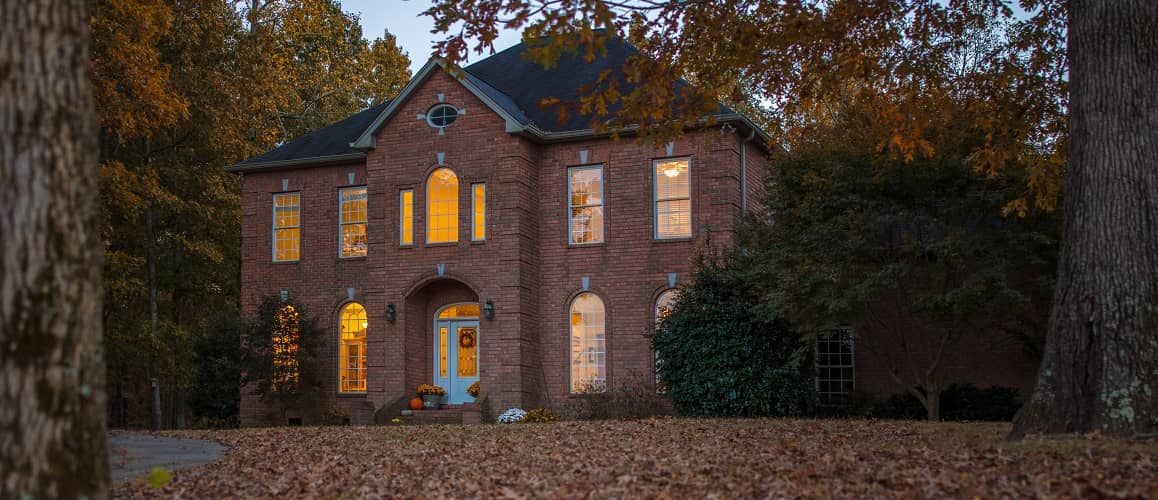 What Is A Warranty Deed And How Does Getting One Protect Home Buyers?
Victoria Araj4-minute read
November 19, 2020
Share:
When you find the home of your dreams, it opens a world of possibilities for you and your family. It's hard to separate the joy and romance of buying a home from the reality that you are engaging in a legal exchange of ownership and property rights. Get the paperwork right so you don't find yourself in court.
Now is a great time to start learning about how deeds work, but if you are actually facing a claim against the title of your property, you should contact your title insurance provider as soon as possible so that they can handle the claim on your behalf.
Types Of Deeds
When you enter the world of real estate, you will find that it has its own jargon that everyone understands except you – particularly where real estate and law intersect, it's important to know exactly what each term means.
General Warranty Deed
A general warranty deed is the gold standard of property transfers. It's a guarantee from the current owners, or grantors, of a property that they hold a clear title. It guarantees there are no claims on the property from the past or during their ownership of the property. All encumbrances (liens, easements and judgments) are disclosed on the deed.
This type of deed is overwhelmingly used in residential real estate transactions. Most lenders require a warranty deed for properties they finance. It offers buyers the greatest possible protection from future claims against title. If two owners ago there were fines issued because of code violations, or that owner failed to pay HOA fees, you won't be responsible for paying them after taking ownership of the property.
Special Warranty Deed
"Special" sounds good, but a special warranty deed is a less beneficial transfer of ownership to a prospective buyer/grantee. It guarantees there has been no encumbrance of the property during the grantor's ownership of the property. It doesn't make any representations for anything that transpired before their ownership.
These deeds are commonly used by temporary owners like banks who have acquired properties through foreclosure.
Quitclaim Deed
A quitclaim deed is used in transactions where ownership of the property is not in issue, like divorce, inheritance or transfer of ownership to a business or trust. The quitclaim deed is used by one owner to renounce a claim they had on the property. In a divorce situation, the spouse who leaves the marital home with no future financial involvement must sign a quitclaim deed to avoid future liability.
The quitclaim does not create any warranties or guarantees. It doesn't even constitute proof that the grantor ever had a valid claim to the property. It simply says, "Whatever I had is now yours." If "whatever" turns out to be nothing, so be it.
Deed In Lieu
When borrowers default on their mortgages, they sometimes transfer the property to the lender through a deed in lieu of foreclosure to avoid having a foreclosure on their credit history. This is significant to lenders because foreclosures take a long time and legal fees make them very expensive. Worse, during the foreclosure process, the house can sit vacant, attracting looters or squatters or suffer damage from owners who know they are facing eviction.
Special Purpose Deed
Special purpose deeds are used in court proceedings or to allow those acting in an official capacity to make property transfers without incurring personal liability. A deed in lieu is a type of special purpose deed and the only type common in residential real estate transactions.
Get approved to refinance.
See expert-recommended refinance options and customize them to fit your budget.
How Does A General Warranty Deed Protect Grantees?
The warranties guarantee and disclosures in a general warranty deed mean the new owner can hold the former owner responsible if there is a title defect. If a third-party filed a claim against your title, you can bring the grantors/former owners into the lawsuit to hold you harmless.
If the claim is successful, the grantors must cover any liability you incurred and your costs.
Warranty Deeds, Title Searches And Title Insurance
A deed is the means by which ownership of a property is transferred, while title is an abstract term that defines property rights. Keeping that in mind might help you make sense of these legal distinctions.
Do I Need A Title Search And A General Warranty Deed?
Yes. Not only is it a great idea to verify the representations contained in the general warranty deed are accurate, but virtually all lenders require title searches. Remember, the house is the security for the mortgage loan. If the house is lost or substantially devalued, there goes the collateral.
With A Clean Title Search And A General Warranty Deed, Do I Need Title Insurance?
Yes, you do. Remember, your home and what it means to your family is probably your biggest investment – both financially and emotionally. Real estate law combined with state and municipal laws can yield unpredictable results. While a deed may guarantee you indemnity, the legal reality is there is no point bringing a lawsuit if the former sellers are bankrupt or dead.
Title insurance covers a wider range of potential claims than the general warranty deed does. The general warranty deed covers threats from the sellers' side, as opposed to third parties, government regulations or zoning codes.
Virtually all lenders require title insurance that names themselves as beneficiary. The cost, then, of adding a separate policy naming the owner as beneficiary is usually low. Make sure to ask title insurance companies about this cost while you're shopping for title insurance. It's also possible that the sellers will pay for the policy for your benefit as a seller's concession.
Summary: A General Warranty Deed Offers Important Benefits
Getting a general warranty deed is your first layer of protection against title claims. Home buyers who supplement the deed with a title search and insurance don't need to worry about the threat of a third-party lien. Learn more about buying your next home in our Learning Center.
Get approved to refinance.
See expert-recommended refinance options and customize them to fit your budget.