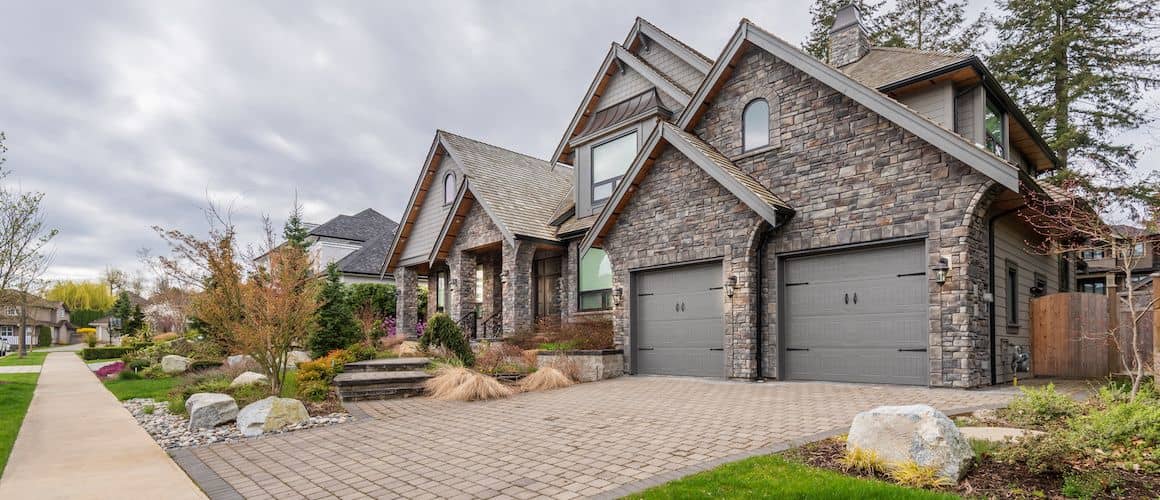 How To Remove A Name From A Mortgage
Carey Chesney3-minute read
March 31, 2023
Share:
If you're interested in removing a name from a mortgage, a big life change is likely happening. Whether it's divorce, splitting up with your partner, or just wanting to have the mortgage in one person's name to allow the other to have a little more financial flexibility, the circumstances compared to when you took out the mortgage have clearly changed. Getting the mortgage together no doubt had some clear advantages, including drawing on two incomes when determining how much you could get and/or utilizing the credit scores of two people to bring down your interest rate. It made sense at the time, but life happens and now, for whatever reason, you've decided it's time to remove someone from the mortgage. Frankly, it's not the easiest process in the world, but here are some steps and considerations that will help you get it done.
What Do I Need to Know About Removing A Co-signer From A Mortgage?
First, Contact Your Lender About Changing Your Loan.
First things first, talk to your lender. They approved you once and they likely have the intimate knowledge of your finances necessary to decide if they want to do it again. However, you're asking them to entrust the payment of your mortgage to one person instead of two, increasing their liability. Many borrowers don't realize that both people on a mortgage are responsible for the entire debt. For example, on a $300,000 loan, it's not like both people are responsible for $150,000. You both are on the hook for the entire $300,000. If one of you can't pay, the other person is still responsible for paying off the whole loan. So, if your lender simply took one of the names off the current mortgage, one of you would be getting off scot-free. As you may have guessed, lenders are not often keen on doing this.
Refinance Options When Removing A Name From A Mortgage
To remove a co-signer from your mortgage, consider refinancing your mortgage in your name alone. Keep in mind that the equation has changed in terms of approval, as the lender is looking only at the financial variables for one person instead of two. Do you have a high enough credit score – roughly 740 or higher – to make sure you get a reasonable interest rate as the sole name on the loan? Is your income (not household, but your individual income) high enough to convince the lender that you can make the mortgage payments on your own? How does your individual debt to income (DTI) ratio look? All the paperwork you did when you applied for the original mortgage – proof of income, credit history, outstanding debts, etc. – will need to be done again, as this really can be thought of as an entirely new loan. These and other factors will all go into the decision from your lender on whether they will allow you to remove the other person on the mortgage and let you go it alone.
Quitclaim Deeds And Your Loan Agreement
So let's say your lender approved the new mortgage to be in your name only – yay! Now it's time to file a quitclaim deed. At this point, your spouse/partner/roommate's name has been removed from the mortgage but they are still on the mortgage deed. The result of filing a quitclaim deed will be the transfer of the home solely to you. The other person that was previously on the mortgage and deed surrenders all rights to the property. If you have a lawyer, they can get you the necessary form, but you can also find it with a quick online search. After signing it in front of your lender, who will notarize it and file it with the country clerk, you are good to go.
Speaking of lawyers, consulting one as you go through this complex process is always a good idea. Removing a name from a mortgage is not simple, but it's not insurmountable either. Like anything in life, financial and living situations often change and with those changes come new obstacles to overcome. Now that you have the knowledge and resources to tackle one of these obstacles, hopefully the other changes happening will become a little easier to bear. To learn more about mortgages and what your options are, visit rocketmortgage.com.
See What You Qualify For
Congratulations! Based on the information you have provided, you are eligible to continue your home loan process online with Rocket Mortgage.
If a sign-in page does not automatically pop up in a new tab, click here
Related Resources
Viewing 1 - 3 of 3