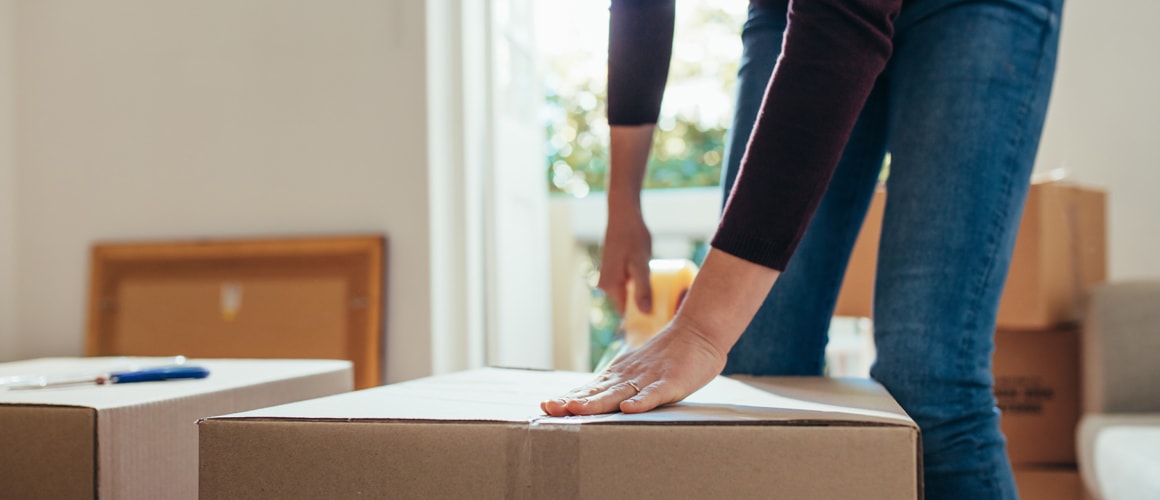 Refinancing After Divorce: Here's What You Need To Know
Victoria Araj6-minute read
March 22, 2021
Share:
If you're going through a divorce, there's a good chance you're already feeling emotionally taxed. Add in the stress of legal proceedings and the necessary mountains of paperwork, and things can get overwhelming fast.
If you and your ex-spouse are dividing up property after a divorce, refinancing your house could be one way to move forward – and we're here to make sure that process goes as seamlessly as possible for the both of you. Let's look at whether you should refinance after divorce, and what you should know about your responsibilities for the mortgage debt.
Refinancing Your Mortgage After A Divorce
To understand whether you need to refinance after a divorce, it's important to note the differences between the names on your home's mortgage and the names on the title.
Names On The Mortgage
The names that are on the mortgage show who's responsible for paying back the debt. If both you and your ex-spouse's names are on the mortgage, then both of you are liable for the mortgage payments.
If your ex-spouse is on the mortgage with you, there are a couple of ways to remove their name from the mortgage.
How To Remove A Spouse's Name From A Mortgage
Release of liability: First, you can ask your lender for a release of liability. This is a document that releases a borrower from their obligation to pay back the loan. However, there's no guarantee that your lender will issue one.
Refinance: If you can't get a release of liability, then the only other option is to refinance the mortgage. When you do this, the spouse remaining on the mortgage needs to qualify for the new loan using only their income and assets.
Names On The Title
The names on the title, on the other hand, show who owns the home. It's possible to be on the title without being on the mortgage. For example, if one of you didn't have income at the time you got the mortgage, then it may have made sense for only the income-earning spouse to apply.
If your ex-spouse is on the title to the home, removing them from the title is only a matter of paperwork.
How To Remove A Spouse's Name From A Home's Title
Quitclaim deed: You can have your ex-spouse sign a quitclaim deed, which will transfer their ownership of the property to you. You'll need to do this to refinance the home.
Home sale: If you aren't able to get a release of liability or qualify for a refinance without your spouse, then an easier path may be selling the home. Selling the home allows you to easily split the proceeds of the home. That way, you can divide your assets and move forward.
Great news! Rates are still low in 2021.
Missed your chance for historically low mortgage rates in 2020? Act now!
Reasons To Refinance After Divorce
There are a few reasons why it may make sense to refinance your home after getting divorced. Let's take a closer look.
Purchase A New Home
As mentioned above, a refinance is one way to remove someone's name from the mortgage. This protects the spouse who no longer has ownership interest in the home. This can be important if that spouse plans to purchase another home or take on other debt.
Protect Your Credit
If your name's on the mortgage, then you have a legal obligation to pay it. If your ex kept the house but misses or is late on mortgage payments, your credit could be affected. A refinance that removes your name from the mortgage will ensure you're not held responsible for debt that isn't yours anymore.
Take Cash Out
Property values have climbed over the past several years, which means you might have enough equity to get cash from your home.
A cash-out refinance can be one way to split assets with your spouse. Say you want to keep the house but need to buy them out of it. With a cash-out refinance, you could get money from your home to pay your ex-spouse for their share of the equity in the home.
An Important Point About Debt Liability
Your divorce decree doesn't affect your liability for debt. Divorce decrees are issued by the courts at the end of divorce proceedings and state the division of your property. However, your lender is not legally required to take any action as a result of your divorce decree. This means they can still hold you and your ex-spouse liable as long as both your names are on the mortgage.
The Bottom Line: Refinancing After Divorce May Be Necessary
A refinance is a tool you can use to release one spouse's liability from the loan or divide your equity. If you decide that a refinance is right for you, you can get started online with Rocket Mortgage®. Just fill out an online application to see your mortgage options and get an instant online approval decision, putting you one step closer to moving on.
Low rates were a big story in 2020. It was a great year to refinance!
Great news about 2021 so far: Rates are still relatively low.