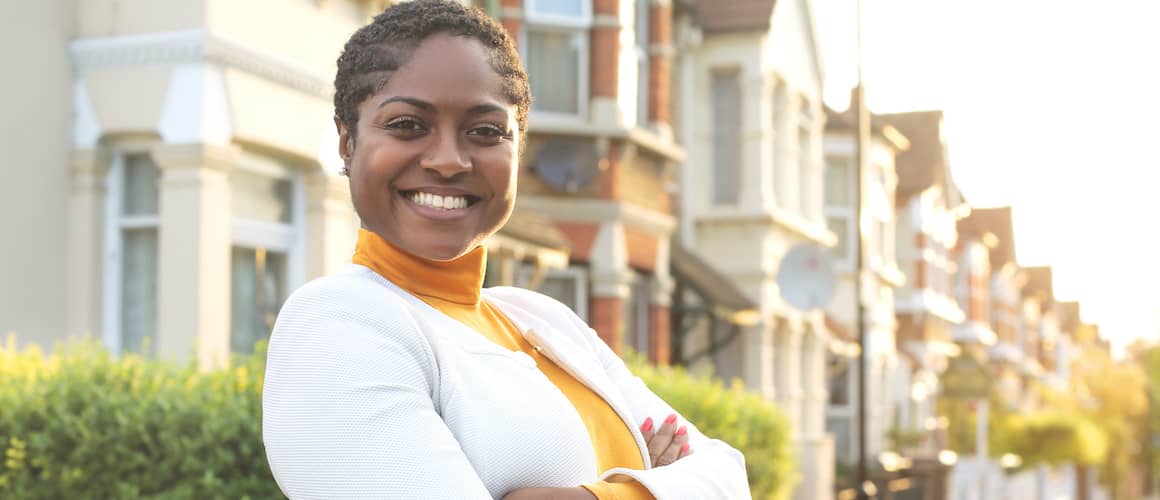 What Is A Real Estate Agent And What Do They Do?
Victoria Araj6-minute read
July 21, 2023
Share:
There's no doubt about it – a trusted real estate agent can help make selling or buying a house a little easier and a lot less stressful.
But what does a real estate agent do, exactly? Let's take a look at how a reputable real estate agent can help you successfully navigate the real estate market, as well as the steps you can take to be absolutely sure you and your real estate agent are the best possible match.
What Is A Real Estate Agent?
Real estate agents are professionals licensed to organize and assist in real estate transactions, and are most often paid on commission. They may work independently or on behalf of a brokerage or another agent.
There are three types of real estate agents involved in the sale of property:
Listing agent: A listing agent is a real estate agent who represents

the seller in a real estate transaction.

Buyer's agent: A buyer's agent is a real estate agent who represents the buyer in a real estate transaction.
Dual agent: A dual agent is a real estate agent who works on behalf of both the home buyer and seller.
Real Estate Agent Vs. REALTOR®
Although the terms "real estate agent" and "REALTOR®" are often used interchangeably, there are differences that keep them from truly being synonymous. To put it simply, a REALTOR® is any real estate professional – whether that be an agent, broker, property manager, appraiser or any other professional in the industry – who is a member of the National Association of REALTORS® (NAR).
See What You Qualify For
Congratulations! Based on the information you have provided, you are eligible to continue your home loan process online with Rocket Mortgage.
If a sign-in page does not automatically pop up in a new tab, click here
What Does A Real Estate Agent Do For Buyers And Sellers?
A real estate agent can be a valuable asset in selling and purchasing the right home and can make the process run smoothly and efficiently from start to finish. Let's take a look at what a real estate agent actually does on a day-to-day basis.
Provide Expert Knowledge Of Your Area
Real estate agents are professionals who know the property values, schools and neighborhoods in the area. Your real estate agent can provide you with helpful tips to help you sell your home or find a property that's right for you.
They can also help you price your home right or tell you if a property you're considering is more expensive than average, thanks to their knowledge of area prices and comparable homes, which can save you a great deal of stress.
Handle The Heavy Lifting
Between work and daily life, most people don't have time to set up countless showings or endlessly search for homes and properties. Your real estate agent has access to a wide range of potential home buyers if you're selling, and countless listings if you're buying, via the multiple listing service (MLS) – and can save you tons of time by finding homes with open houses that are within your price range.
They can also use your preferences in order to find homes with access to public transportation, a pool, a great school district – whatever is most important to you.
Help With The Mortgage Process
Whether you're a buyer or seller, your real estate agent can help. When it comes to getting preapproved for a loan, your real estate agent has likely dealt with several mortgage lenders and can help guide you through the mortgage process.
Getting preapproved for a loan is an important step in the home buying process, and having an agent by your side can be beneficial. If you're selling your home, your real estate agent will work with listing agents to ensure potential buyers have been preapproved for a mortgage.
Guide Negotiations
If your home inspection or home appraisal reveals hidden issues with the property, your agent can help you negotiate repairs and replacements. The best real estate agents know how to negotiate with potential buyers or property owners, and they can help facilitate a compromise before a sale is finalized.
Not only will they try to get you the best offer if you're a seller, they'll also try and get you the best deal if you're a buyer. Real estate agents can also make sure that there's no one working on the home without authorization, and that a property owner has all the necessary permits and allocations for ongoing projects. Your agent might even suggest a different property for you if the homeowner is hiding a major long-term issue.
Assist With Paperwork And Closing
Whether you're selling or buying a home, you can expect to complete a lot of paperwork, some of which may be unfamiliar, especially if it's your first time. Your agent can make sure that you complete your paperwork on time, that everything you fill out is correct and that you address any outstanding issues as quickly as possible.
The closing process can be confusing for both buyers and sellers, but having a real estate agent to guide you through the process can make it a smooth and easy process.
Tested. Trusted. Top-rated.
Visit Rocket HomesSM to get a proven real estate agent that's handpicked just for you.
How To Find The Right Real Estate Agent For You
As soon as you're ready to choose a real estate agent, the next step is finding the relationship that's right for you and your needs. Here are some tips to help you choose a trusty agent.
Tip 1: Talk To Friends And Family
Do you know someone who has recently sold or closed on a home? Word-of-mouth advertising is one of the best ways to find a good real estate agent. Don't be afraid to use social media sites to put out an open request for your friends and family members to share their experiences with local agents. Because you'll be spending a lot of time with your agent, it's worth choosing someone who connects well with people whose opinions you trust.
Tip 2: Ask Questions
When you meet with a real estate professional, ask questions about your desired area to gauge their knowledge, such as:
How have average home prices changed since the agent began working?

Which areas have the highest and lowest crime rates?

Which areas have the easiest access to public transportation?

What are the schools like in the area?
It's helpful to work with a real estate agent who can teach you things about the area, as one of the major reasons why you hire an agent is to gain access to their insider knowledge and connections.
You can also ask a real estate agent to direct you to their previous clients so you can speak to them firsthand about their experience. If an agent refuses to offer any form of testimonial or reference from previous clients, it may indicate that the agent has something to hide or may not know the area as well as they claim.
Tip 3: Check On Your Agent's License
Most states require that real estate agents register with a licensing board where state agents can record disciplinary actions or complaints. Before you agree to work with a certain agent, locate your state's real estate licensing board and look up your agent. Make sure their real estate license is in good standing, they have a clean record and there are no pending disciplinary actions on their record.
Tip 4: Look For Flexibility
Are you only comfortable with text message communication or do you prefer to regularly speak to your agent over the phone? Do you work non-standard hours and need an agent available to show homes during the morning or afternoon? Are you a first-time home buyer and prefer a lot of hand-holding when it comes to choosing properties, or do you want your agent only to contact you when they've found the perfect match?
When you meet with an agent, tell them exactly what type of communication you need. You should choose an agent who seems happy to work on your terms.
What Do Real Estate Agents Do FAQs
Let's take a look at some of the most frequently asked questions about real estate agents and what they do.
How does a real estate agent differ from a real estate broker?
Real estate brokers all began their careers as licensed real estate agents, but eventually gained the expertise to help people with real estate transactions. Just like an agent, a broker can assist either home buyers or sellers, but they have the added ability to ensure transactions are lawful, that all paperwork is correctly completed, and that finances are correctly recorded and reported.
How do real estate agents earn money?
Instead of a typical salary, real estate agents earn their income through commission. When a seller's agent and buyer's agent work together in the sale of a house, they split the commission, which is a percentage of the sale price.
Is working with a real estate agent worth it?
While it's definitely possible to buy or sell a home without the help of a real estate agent, you may find that working with an agent can lessen your stress along the way. Real estate agents can assist you with a variety of things, including knowledge of the local area and mortgage process, negotiations, paperwork, closing and more.
Get approved to buy a home.
Rocket Mortgage® lets you get to house hunting sooner.
The Bottom Line On What Real Estate Agents Do For A Living
Now that you know what a real estate agent does, you can make an informed decision on whether working with one is the right choice for you. Whether you're a buyer or a seller, your real estate agent is there to help and guide you through your real estate journey.
If you've found your real estate agent and you're ready to buy a home, take action and start your mortgage application with the Home Loan Experts at Rocket Mortgage®.
Related Resources
Viewing 1 - 3 of 3