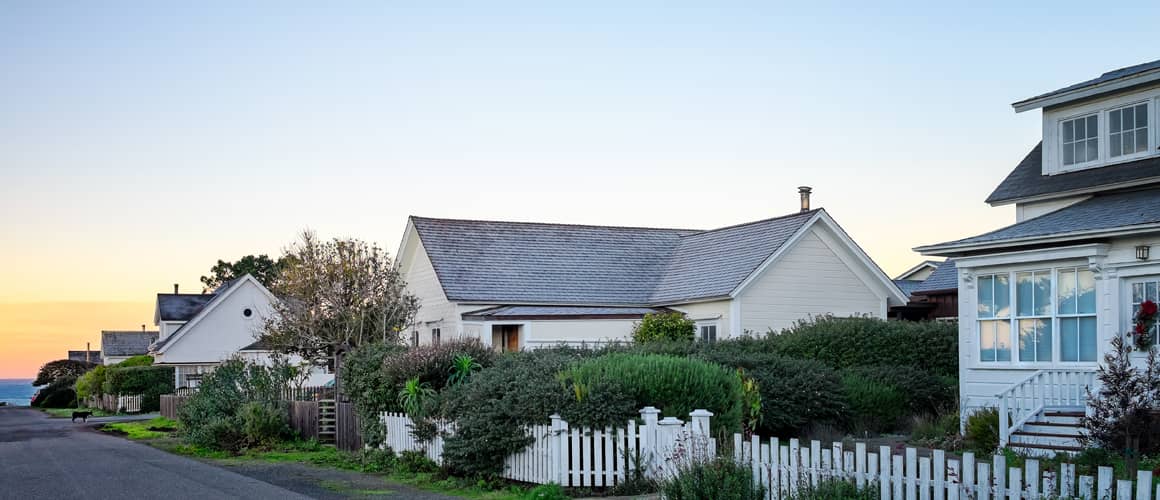 Buying A House Without A REALTOR®: What To Consider
Miranda Crace9-minute read
November 11, 2023
Share:
Do you really need a REALTOR® to buy a house? It's definitely possible without one – but is it a wise move? Find out how to take on the housing market solo and buy the right home for you.
Factors To Consider When Buying A Home Without A REALTOR®
Buying a home without an agent can be more difficult than working with a professional. You'll have a few added responsibilities if you decide to go at it alone.
You Won't Have As Much Market Knowledge
A REALTOR® or real estate agent will have access to real estate property listings, so they know which homes are on the market and what features they have. Great agents are very familiar with their local real estate markets.
They listen to what you need in a home and find properties within your budget. If you don't have an agent, you'll have to do all the heavy lifting and research yourself.
Negotiations Can Be Trickier
REALTORS® are negotiation experts. If you buy a home without an agent, you'll have to negotiate and decide how much to offer on your own. This may cause you to unknowingly overpay for your home – or lose out on one you want. When you work with a buyer's agent, they will negotiate on your behalf with the seller and seller's agent.
There's A Lot Of Paperwork Involved
Do you know how to draw up an ironclad purchase offer? Can you read an inspection report? Buying a home involves a lot of documentation. A REALTOR® can help you manage the mountain of paperwork and draw your attention to important issues.
Agents Have Connections You Might Not Have
Buying a home means working with a lot of third-party experts. A REALTOR® can direct you to quality professionals, such as contractors and home inspectors, that will make the buying process easier.
When you don't have an agent, you must research services and businesses on your own, which can make it harder to find the right help.
See What You Qualify For
Congratulations! Based on the information you have provided, you are eligible to continue your home loan process online with Rocket Mortgage.
If a sign-in page does not automatically pop up in a new tab, click here
How To Buy A House Without A REALTOR®
If you decide you want to buy your home without the help of a REALTOR®, the steps below outline the process you'll need to prepare to follow.
Step 1: Apply For A Mortgage
When you buy a home, especially without a REALTOR®, the first thing you'll need to do is get preapproved for a home loan. A mortgage preapproval, also called initial mortgage approval, is a way to find out what you can afford so you don't shop for homes outside of your budget.
It's also a way to show sellers you're serious when making an offer. Preapproval indicates that your financing is much less likely to fall through.
You can use Rocket Mortgage® to get approved online and see how much home you can afford. You'll just have to answer a few questions and share documentation about your income, assets and the home you want to buy. Then, we'll check your credit report and credit score to give you real interest rate and payment information, so you know your budget.
Step 2: Research The Neighborhood
Check out the neighborhood you're considering buying a house in. Learn the average selling price in the area and think about what you value in a neighborhood.
Do you need easy access to public transportation? Would you prefer to buy in an area with highly rated public schools? Narrow your search by neighborhood and then start looking at homes for sale.
Step 3: Find A Property
Once you've settled on a neighborhood, it's time to start looking for homes on the market. Look for homes in your budget and keep a running list of properties that might be right for you.
When you find a home you like online, you can visit it virtually or in person if conditions allow. Online listings typically include either the owner's or the agent's phone number, or a list of upcoming open houses. If there are no open houses scheduled, contact the seller's listing agent to request a tour.
As you look around the home during an open house, take note of the property's condition. Find out exactly what's included in the sale, like furniture or appliances. You'll want this information when you're considering how much to offer on the house.
Step 4: Ask For A Seller's Disclosure
A Seller's Disclosure is a list of known issues with the home. Seller's Disclosures may also let buyers know about remodeling work the seller already did on the house.
Here are some things you might see on the Seller's Disclosure statement:
Structural issues

Plumbing, heating or electrical system problems

The presence of lead paint, radon or asbestos

History of damage from termites or other wood-boring insects

Toxins in the soil

Mold and water damage
Things To Know About Seller's Disclosures
Sellers are responsible for telling you only about issues they know about. They might also avoid disclosing issues if their state doesn't legally require them to do so.
The only disclosure that's required nationally is the lead-based paint disclosure. Sellers in every state who own a home built before 1978 need to tell buyers about any lead paint used in the house.
Some states have their own rules about Seller's Disclosures. Before you make an offer on a home, research your state's disclosure laws.
States without disclosure laws take an approach called "caveat emptor," which means "let the buyer beware." One way to get around caveat emptor rules is to directly ask the seller about specific issues.
If you know that you live in a caveat emptor state, there are some questions you might want to ask.
Questions To Ask
Do you know of any asbestos in the home?

Do you know of any problems with the home's heating, plumbing or electrical system?

What kind of condition is the roof in? When was the roof last repaired?

Has the home ever had termites?

Is there any mold in the home, and has there ever been any visual mold you are aware of?
Most states require the seller to answer directly and honestly when asked questions about the property.
Step 5: Make An Offer
Once you find a home and are satisfied with its condition, it's time to make an offer. Deciding how much to offer for a home can be tricky. Consider prices of other houses in the area as well as how long the home has been on the market and the home's condition.
Generally, you'll want to offer lower than the amount of money you're preapproved for. This will give you room to negotiate.
What To Include In An Offer Letter
After deciding how much to offer, you can write an official offer letter. Here's what the letter should include:
The full address of the home

Your full legal name and the name(s) of anyone else buying the home with you, like a family member

The amount you're offering for the home

Any contingencies you're requesting (conditions that need to be completed before the sale goes through – most common is a successful home inspection)

Any seller concessions you're requesting, such as discount points or cash toward closing

A copy of your mortgage preapproval letter

Items you want to be included in the sale, such as appliances or window dressings

The date you expect to close

The date you want to move into the home

A deadline to respond to your offer
Unless the home is for sale by owner (FSBO), you'll need to negotiate the house price and terms with the seller's agent. If the home is for sale by owner, you can submit the offer directly to the seller. The seller may then accept your offer, deny it or return with a counteroffer.
Step 6: Hire A Lawyer And Home Inspector
Inspections aren't usually required by your mortgage lender, but they can reveal hidden issues that the seller might not know about. A typical home inspection covers surface-level elements of the home, including its plumbing, structure, heating system and more.
Some states require you to get a real estate attorney to finalize your home sale and transfer your title. Even in states where real estate attorneys aren't required, a lawyer can help you deal with the paperwork and any legal gray areas.
Step 7: Negotiate With The Seller
If the inspection reveals an issue with the home, there are a few ways you can negotiate with the seller:
Ask for repairs:

You can ask the seller to repair any problems with the home before your closing date.

Ask for reimbursement:

You can ask the seller to reimburse you for the cost of repairs. This guarantees that you'll get work from a professional contractor. However, you might have trouble getting a seller to agree to paying a bill if they don't know how much it will be.

Ask for a discount:

You can ask the seller for a reduction on the sale price if there are significant repairs that need to be made.

Cancel the sale:

If you can't reach a solution with the seller and the issues are a deal breaker for you, you can always cancel the sale.
Remember to negotiate in writing and keep records of emails or other written exchanges between you and the seller. You may have to put an inspection contingency in your offer that gives you an out if major issues are found with the home in order to cancel the sale.
Step 8: Finalize Home Financing And Closing
When you reach an agreement with the seller, it's time to close on the loan. As soon as the appraisal and underwriting are cleared, your lender will send you a Closing Disclosure.
Your Closing Disclosure tells you about the terms of your loan, your closing costs, your interest rate and more. If everything looks good, contact your lender and schedule your closing. Once you've signed on your loan and other required closing documents, you're officially a homeowner.
Does Buying A House Without A REALTOR® Actually Save You Money?
Typically, the seller is responsible for paying the buyer's REALTOR®. Most buyers don't pay any fees to work with a REALTOR®. This means that if you choose to forgo an agent, you might not save any money at all.
If you decide that working with an agent isn't for you, make sure you write this into your offer. Tell the seller that you're offering a lower price because they don't have to pay for your real estate agent's commission. This will typically save your seller 3% of the purchase price.
Frequently Asked Questions (FAQs)
It's important to weigh all of your options when deciding whether to buy a house without a REALTOR® or real estate agent. Below, we'll answer a few more questions you may have about the process.
Are there situations where I have to hire a REALTOR® to buy a house?
You're not legally required to buy a house with a REALTOR® or agent. The decision largely depends on your situation and unique home buying needs. If you're worried about finding houses for sale and negotiating a purchase price alone, you might want to consider hiring an experienced real estate agent.
What are the pros and cons of buying a house without a REALTOR®?
One advantage of buying a house without an agent is that sellers may be willing to negotiate a lower home offer. Because the seller doesn't have to pay commissions to the buyer's agent, they may be more flexible on the final price tag. You'll also have more control over the home buying process.
Some disadvantages of buying a home without a REALTOR® is that you may miss out on housing inventory that's only available to agents who have access to tools like the multiple listing service (MLS). REALTORS® also use comparative market analysis (CMA) to find comparable properties to determine an asking price. Without any knowledge of comps, you risk overpaying for a property.
Is buying a house without a REALTOR® worth it?
Whether taking on the home buying process alone is worth it depends on your specific needs. Evaluate the pros and cons of buying a house without a REALTOR® before making a final decision.
Keep in mind that buying without a REALTOR® or real estate agent won't necessarily save you a lot of time and money. If you're looking for a more streamlined home buying process – one where you're not responsible for the heavy lifting – you may want to hire an agent to help with the home purchase.
The Bottom Line: Making An Offer On A House Without A REALTOR® Depends On Your Situation
There are a few extra steps you'll have to take when buying a house without a REALTOR®. Make sure you do plenty of research before you buy. Next, apply for a mortgage loan, research the neighborhood, find a property and ask for Seller Disclosures. Your final steps include hiring a home inspector and lawyer and negotiating and closing on your new home.
REALTORS® have numerous connections and thorough knowledge of the paperwork and processes to help you zero in on the perfect home. Carefully consider whether you want to forgo the value of having an experienced agent. Working with a REALTOR® could make your life a lot easier – without costing you a penny.
If you think working with a REALTOR® would give you the benefit of market knowledge and negotiation experience, partner with a Rocket Homes℠ agent today.
Tested. Trusted. Top-rated.
Visit Rocket HomesSM to get a proven real estate agent that's handpicked just for you.
Related Resources
Viewing 1 - 3 of 3