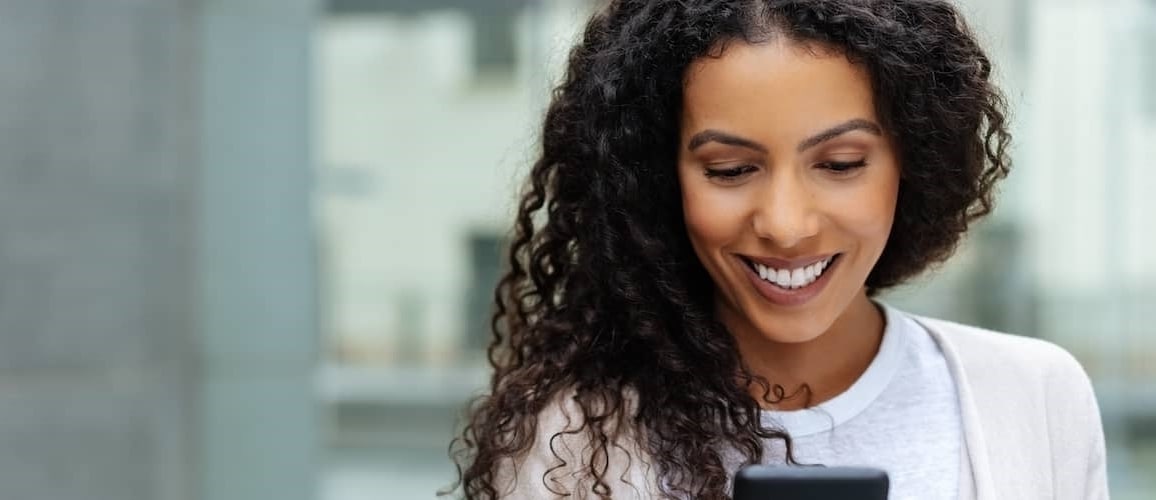 How To Find Open Houses Near You: 6 Tips
Sidney Richardson6-minute read
April 21, 2023
Share:
Attending an open house is a great way to check out a potential home in person to see if it lives up to your expectations. While the way we shop around for houses online has made huge improvements in recent years, sometimes nothing beats examining a property yourself.
How can you know which homes are available to tour, though, and what should you think about while you're actually there? Read on for our guide to making the most of open houses, including how to find open houses in your area and what to keep in mind once you're inside.
What Is An Open House?
An open house is a scheduled event where a home that is listed for sale is opened to the public for viewing. This differs from a private showing, which is essentially the same thing but is only available to serious potential buyers rather than open to anyone driving by.
At an open house, the homeowner or their listing agent welcomes potential home buyers into the house to look around the property. A real estate agent or REALTOR® may take potential buyers on a tour of the home or just allow them to wander and explore the home's features themselves.
The purpose of an open house is usually to attract potential buyers who may be interested in the property after seeing it. An open house can also be a great way for the seller or their real estate agent to get feedback on the home to get a better idea of what potential buyers might want improved or fixed on the property.
See What You Qualify For
Congratulations! Based on the information you have provided, you are eligible to continue your home loan process online with Rocket Mortgage.
If a sign-in page does not automatically pop up in a new tab, click here
How To Find Open Houses In Your Area
Interested in checking out some of the homes in your area? There are plenty of different ways to track down homes for sale near you that may be opening their doors to the public. Let's take a look at a few strategies.
1. Search The Internet
The internet is a fantastic resource for finding open houses in your neighborhood. Many real estate listing websites will not only show you homes for sale in your area, but also when you can come take a look at them in person, if possible. Simply searching "open houses in my area" will often find you exactly what you're looking for.
Virtual open houses and showings are also an online option that has grown significantly in popularity since the beginning of COVID-19. Many listing websites now offer virtual tours, which use a video or 3D model of a home to give you a detailed look at a property's interior without actually ever stepping foot there.
2. Set App Alerts
Speaking of finding open houses online, you can also do the same through an app on your phone. There are plenty of real estate apps out there that can not only show you homes for sale in your area, but also other valuable information like real estate trends in your neighborhood. Some apps may even offer you the ability to set up app alerts to be notified when there's going to be an open house near you or near an area you're looking to move.
3. Take Advantage Of Social Media
Social media is a great way to reach a large audience quickly and easily, so many sellers and real estate agents use it to show off homes to potential buyers or promote upcoming open houses. You can follow real estate agents or REALTORs® on social media for updates or seek out open houses yourself by searching "open house" and the name of your city on platforms such as Instagram or Facebook.
4. Work With A Real Estate Agent
If you're working with a real estate agent or REALTOR® to find your dream home, they can often help you find open houses as well. Your real estate agent is likely very knowledgeable about the area you're looking to buy a home in and can potentially point you toward upcoming open houses they know of. Real estate agents and REALTORs® also have access to a multiple listing service (MLS), which is a database of all homes for sale in a given area. With MLS access paired with their local knowledge and experience, your real estate agent can likely find you open houses that way.
5. Look For Yard Signs
Sometimes to find an open house, all you have to do is look around. If you're looking to buy a home in a fairly populated area, drive around and see if you can find any yard signs indicating a home is for sale. Most for-sale signs will have a number you can contact with any inquiries about the property. Though it requires taking the time to drive around, this method works well for buyers looking to find a house in a specific neighborhood.
6. Contact Local Real Estate Offices
Even if you aren't working with a buyer's agent yet, you can contact local real estate offices to ask what open houses they might have coming up. This also gives you a chance to talk to agents in your area and potentially get an idea of who you may want to work with when starting your home buying journey.
What To Expect During An Open House
In addition to knowing some strategies to help you find open houses in your area, it can also be helpful to know what to expect during an open house, particularly if you've never attended one before. These work a little differently than individual showings, so knowing what to expect beforehand can be beneficial. Here are some things to expect when you attend an open house for real estate:
You might not meet the seller. Often, only the seller's agent will be present at the open house, so don't expect to be able to speak with the seller when you arrive.


You may be asked to sign in. Once you get to the open house, you may be asked to leave your contact information on a sign-in sheet. This provides the seller's agent an opportunity to follow up for feedback after the open house.


You'll need to follow the house rules. Don't be surprised if you're asked to take off your shoes, wear a mask or follow other house rules during the open house. If it's your first time attending an open house, you may want to ask your REALTOR® about open house etiquette so you can go in feeling more confident and comfortable.


You'll see your competition. There will likely be several other interested potential buyers at an open house during the time you're there. Try to respect your fellow spectators' space as you walk around the house by waiting for them to leave a room before entering.
Tips For Touring Open Houses
It's helpful to know what to expect at an open house, but what else should you know before going? Obviously, you'll want to abide by the schedule and regulations put in place for the event by the seller or real estate agent in charge, but what should you be thinking about during your tour? Here are a few of our ideas to make the most out of your open house experiences.
Make A Schedule
If you plan on visiting multiple open houses, you'll want to make sure you make a schedule for your day to assure you'll have time to thoroughly check out each property. Give yourself at least 30 – 45 minutes at each home you decide to tour to make sure you have time to see everything and ask any questions you might have. When deciding which open houses to visit, you may want to account for the distance between each property, too, and decide on the order in which you'll stop by each home. If the open houses you're visiting are on opposite sides of town, you may be able to save yourself the trouble of driving back and forth repeatedly in one day.
Take Photos And Notes
One of the great things about touring a home in person is that you get the chance to take your own photos. When looking at a home listing online, you only have access to photos posted by the seller or their listing agent. If you see features in the home that interest you, take a picture or jot down some notes, especially if you'll be looking at multiple homes in one day. Having a personal record of features you liked or disliked can be very useful when you're deciding what homes you're interested in later.
Ask Plenty Of Questions
Don't be afraid to ask lots of questions while you're checking out a house. When seeing a home and neighborhood in person, you may notice things that you wouldn't in an online listing, like a large mark on the carpet or some loud construction across the street. An open house is the perfect opportunity to ask the seller's agent anything you might be curious about and hopefully get answers.
The Bottom Line On Finding Open Houses
If you're interested in touring a home in person, there are many ways to find an open house near you, whether you're using the Internet or just driving around. Once you find open houses to attend, be sure to make the most of it by asking questions, taking photos and really considering if you can imagine yourself living in each particular home.
Before you start house hunting, you may want to consider beginning the mortgage application process. Having your initial approval in-hand when you put in an offer can let the seller know you're serious about buying their home, and that you can afford to do so. If you're ready to get started, begin your mortgage application online today.
Get approved to refinance.
See expert-recommended refinance options and customize them to fit your budget.
Related Resources
Viewing 1 - 3 of 3