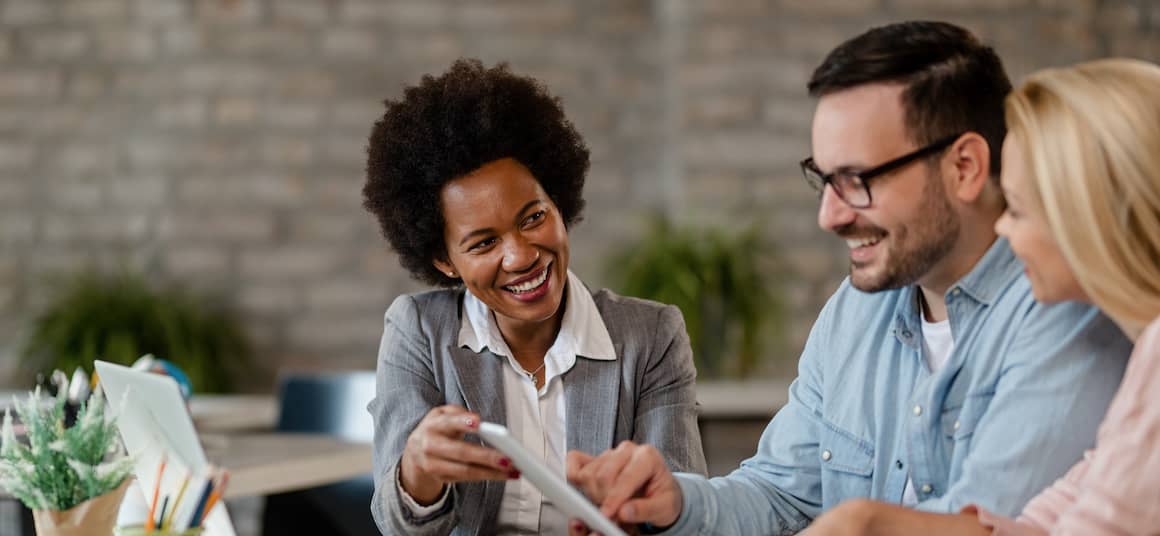 Multiple Listing Service (MLS) Explained
Molly Grace6-minute read
February 26, 2022
Share:
The success of a real estate market depends on the cooperation of the professionals working within it.
Buyers need a seller; sellers need a buyer. The MLS maximizes the potential for real estate brokers and agents to help these two groups find each other.
The MLS, or multiple listing service, is a tool real estate professionals use to share information with each other about homes on the market.
What Is MLS In Real Estate?
A multiple listing service is a database of all homes currently for sale in a given area. As the name suggests, this database is full of home listings, which provide agents and their clients with useful information about each home on the market.
This type of cooperation first became popular in the late 19th century, when real estate professionals would meet in person to swap information about the properties they were selling. In the digital age, this process has become much simpler and happens instantaneously when agents or brokers make updates in an online database.
While it's often referred to as "the MLS," making it sound like a single entity, it's actually a network of local databases for areas around the country. There isn't one single, overarching MLS.
Local MLSs are made up of real estate brokers who operate in the area. Real estate firms will list for-sale properties they represent on the local MLS, where buyer's agents can find them.
The MLS isn't publicly-available; if you want to access the MLS in your area, you'll need to, at minimum, be a licensed real estate agent working under a licensed broker that participates in that MLS. (Real estate agents are only licensed to sell real estate, and need to be affiliated with a broker to conduct business; brokers receive additional experience, training and licensing to own and operate a real estate firm.)
You'll also likely need to be a REALTOR®, which means you're a member of the National Association of REALTORS® (NAR).
NAR is the leading trade organization for real estate professionals in the U.S., and the majority of MLSs are owned by local REALTOR® associations. Most of the time, these associations require professionals to have a NAR membership before they can access their MLS.
However, due to certain court rulings, a few states require these MLSs to allow non-member access. Some individual local REALTOR® associations also allow non-member access, even when they aren't required to by state law, though they may offer a discount for NAR members.
Take the first step toward the right mortgage.
Apply online for expert recommendations with real interest rates and payments.
How The Multiple Listing Service Works
An MLS covers a specific area. The brokers who participate in that MLS list the properties they're selling within that area for other real estate professionals to see and market to their clients.
If a broker wants to list or view homes in an area that isn't covered by the MLS they're currently part of, they'll need to join the MLS for that area as well. So, it's possible and sometimes necessary for brokers to participate in multiple MLSs.
There are just under 600 MLSs across the country. The number of MLSs has trended downward over the years as neighboring databases come together to form larger, regional MLSs.
When an agent or broker joins an MLS, they'll need to pay for that access. Each MLS sets its own prices, fee schedules and rules for using the database. MLS access cost will vary, but can cost several hundred dollars each year, in addition to a one-time registration fee.
How The MLS Works For Buyers And Sellers
How does the MLS work as it pertains to home buyers and sellers? Let's take a look at how the process typically works.
For Sellers
When a homeowner wants to sell their property, they'll typically enlist the help of a real estate agent (unless they're going the for sale by owner (FSBO) route). The agent will take pictures of the home and gather some basic information about the property. They'll also compare the home to other similar homes that have recently sold to come up with a list price.
Once they have all this information, they'll upload it into the MLS as a listing.
MLS listings include pretty much the same information that you'll find in a publicly-available listing, such as basic property information (square footage, number of bedrooms and bathrooms, etc.), photos and a short description of the property that highlights some of its most desirable features.
However, MLS listings will also typically include private agent remarks meant only for other agents. This is to protect the privacy and safety of the seller. These remarks can include things like seller contact information, showing instructions (such as best time for showings, information about pets in the home, gate codes, etc.), seller disclosures or HOA regulations.
Once a home is listed on the MLS, it will be exposed to all other agents and brokers who use that MLS, greatly increasing its visibility among potential buyers.
For Buyers
When a home buyer works with an agent to purchase a home, the agent will discuss with the buyer what type of home they're looking for. They'll ask about their ideal price range, what size home they need, what features are important to them and where they'd like to live.
Then, the buyer's agent will use these criteria to search for a home in the MLS that suits the buyer's needs. When they find homes the buyer is interested in, they can use the information in the MLS to schedule showings or make buyers aware of upcoming open houses.
Perks Of Using A Multiple Listing Service
The MLS is beneficial to everyone who participates in it.
From a business perspective, working together to form an MLS means that real estate professionals can offer their selling clients maximum exposure, while ensuring that buying clients get a complete view of what's on the market.
It also ensures that the industry remains competitive and equitable, since smaller firms have access to the same listings as larger ones.
For sellers, having your home listed on the MLS can help your home sell faster and for more money. For buyers, working with an agent who utilizes the MLS means you can be confident you're getting a full picture of what's for sale in your area.
Alternatives To The Multiple Listing Service
The MLS is the prevailing tool used among real estate professionals for finding and advertising properties. However, because it's only available to those with a real estate license, the average consumer can't access it if they want to independently see all the homes listed in their area or create a listing on their own.
This can especially be a problem for FSBO sellers who are selling their home without the help of a real estate agent. Some of these sellers work around this issue by using a flat fee MLS service, which lists FSBO homes on the MLS for a one-time fee. Others will list homes directly on online listing sites that allow FSBO sellers to create listings.
Buyers interested in searching the inventory in their area can also utilize these online listing sites, which typically either pull directly from MLSs around the country or allow agents to list homes on their site.
Get approved to refinance.
See expert-recommended refinance options and customize them to fit your budget.
FAQs
How Can I Get Access To The MLS?
To be able to view and use an MLS, you'll need a real estate license. Real estate agents must work under a broker who participates in the MLS they want access to.
In most cases, MLSs are only accessible by REALTORS®, who are members of NAR.
MLSs require users to pay regular dues for continued access.
How Do I View Homes On The MLS?
If you're not a licensed real estate professional, you likely won't be able to view homes directly on the MLS.
However, many real estate firms feature MLS feeds on their websites to advertise the properties they're selling. There are also a variety of online listing sites that allow consumers to easily access much of the same information you'd find in an MLS listing.
What Is The Main Value Of The MLS For Sellers?
When a seller has their home listed on the MLS, their property will be visible to every other agent and broker who participates in that MLS, significantly boosting their ability to find a buyer.
In fact, access to the MLS is one of the main benefits for sellers who use an agent. Not being able to list their home on the MLS can be a significant disadvantage for FSBO sellers.
Who Owns The MLS?
Most MLSs are owned by NAR or local REALTOR® associations. Non-NAR affiliated MLSs may be operated by groups of brokers in their area.
Are Online Listing Sites Different From MLSs?
Online listing sites (think Zillow, REALTOR.com and the like) aren't MLSs, though they often pull their data (with permission) from various MLSs across the country. These sites aggregate listings from these MLSs and make them publicly available.
What Information Is In The MLS?
A typical MLS listing will include all the basic information an agent or their buyer would need to know about a home: price, address, property type, square footage, number of bedrooms and bathrooms, information about utilities and other basic features.
It will also include photos of the home's interior and exterior and any notes the listing agent made about the property. This can also include private remarks meant only for other agents. These remarks could include things like showing instructions or information on how to access the property.
The Bottom Line
Because they have access to the MLS and other valuable tools, opting to work with a real estate agent is often well worth the price of commission. This is especially true when it comes to getting an MLS listing, as it's one of the best ways to market a for-sale property.
Shopping for your next home? Set yourself up for success and check out our house hunting checklist.
Get approved to buy a home.
Rocket Mortgage® lets you get to house hunting sooner.
Related Resources
Viewing 1 - 3 of 3