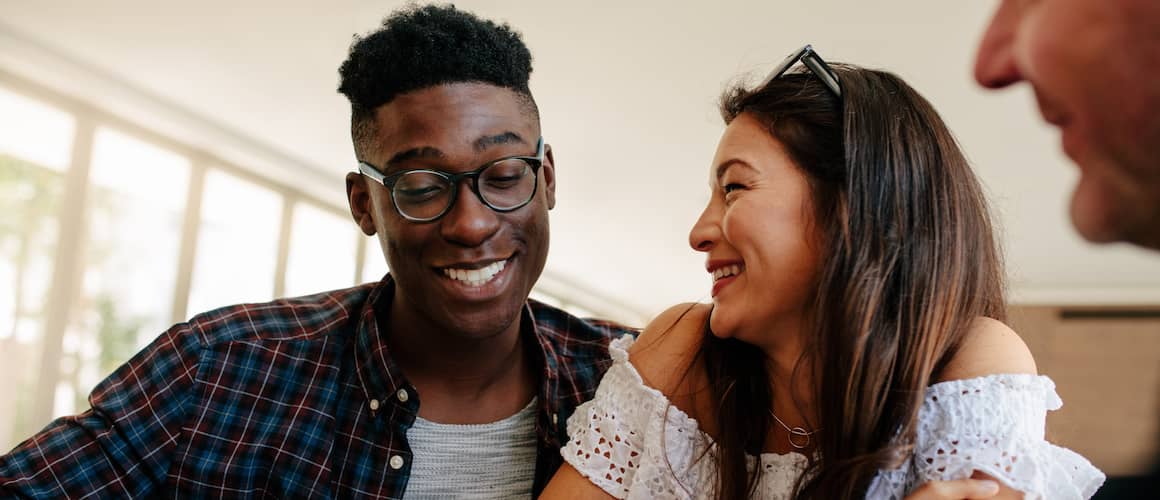 Should I Sell My House Now Or Wait?
Sidney Richardson7-minute read
August 15, 2022
Share:
If you're thinking about selling your home, you're probably wondering if now is the time to do it. With the recent volatility of the housing market, a lot of sellers are on the fence. Home prices shot up in 2020 and 2021 – but are they still rising, or are they on their way down? When's the best time to list a home?
Whether you're asking yourself "should I sell my house now?" or just considering your options, it's important to know there's no right answer for everyone. The market will have an important impact on the sale of your home, but it's also important to assess your personal situation and reasons for selling.
Let's talk about the housing market conditions in early 2022 and break down some advice on when you should and shouldn't sell your home in any market.
Is Now The Time To Sell A House?
Real estate experts have speculated that home prices and the demand for houses will continue to increase in early 2022, albeit at a slower rate than we saw in 2021. Low mortgage rates and limited inventory continue to make the market conditions very competitive for buyers. In other words, we are still in the midst of a seller's market. That means finding your next home may be somewhat difficult. To figure out what the best choice is for you, you'll need to weigh the pros and cons of each option.
You have three main choices:
List your home for sale
Hold off on listing your home until the market balances out
Stay in your home for the foreseeable future
The course of action you take will depend largely on your reasons for moving. If you need to relocate quickly for work, family or other personal reasons, you might come to a different decision than a seller who just wants to downsize to a smaller home. To help you decide whether it would be a good idea to sell and take advantage of high sale prices right now or wait until it will be easier to buy another house, you should be sure to do your own research on your local market.
When To Sell
If you're still unsure how to decide when the right time to sell is, here are a few points to consider that may help you reach an answer.
If Interest Rates Are Low
If mortgage interest rates are low, it might be a good time to sell your home and find a new one. Lower interest rates means you pay less in interest – or, in other words, save more money financing your new house.
Low rates can also be a double-edged sword for homeowners, though. They often create a lot of demand, since buyers will be looking to take advantage of low rates.
This means that you can potentially sell your home at a great profit, but you may struggle to find and purchase a new home after that due to high demand. If you're not worried about buying and selling a house at the same time, though, a period with low rates is a great time to sell your house.
If The Supply Is Low
In a buyer's market versus a seller's market, there are more houses on the market than there are people to purchase them, meaning the home buyer has more negotiating power when house hunting. In a seller's market, on the other hand, there are less houses for sale and more buyers looking to find a home. In this situation, the seller has more negotiating power at the closing table – which makes a seller's market a great time to sell your house.
If home buyers are competing for a smaller number of homes, the seller can often set a higher competitive asking price and compromise less on contingencies and other negotiated terms when finding a buyer for the house.
2022 is still a seller's market if you're looking to take advantage – but it's important to note that the market is not as competitive as it was in 2021. You may have heard stories about sellers able to find buyers to take their home as-is, or in some cases, even without an inspection in 2021. These sorts of sales are expected to become less common this year as the market cools down ever so slightly.
If You Need To Relocate
If you need to move, you should also consider selling your house. If you're in the market to buy a second house while keeping and maintaining your current one during the move, this may not apply to you – but in many cases, when homeowners move for a job or other urgent reasons, they may sell their current home and buy a new one.
There are plenty of reasons you may need to relocate, including moving for a new job, downsizing to a smaller home, buying a larger home to accommodate a growing family, etc. If there's a strong personal reason for you to sell your current home to purchase a new one elsewhere, you should definitely consider it, especially if that reason is time sensitive.
If Your Home's Value Has Increased
One great bonus of a strong seller's market is that your home's value may have increased with demand. If your home is appraised for a higher value than it held previously, you may want to consider cashing in on your home's equity by selling. Depending on how much your home has increased in value and how much equity you've built in the home, you could stand to make a significant profit by selling while homes are still in demand.
If you're not ready to sell but still want to take advantage of your home's increase in value, you could always explore other options. If you want to stay and improve your home, a cash-out refinance may be a better option for you than selling and could still leave you with money in your pocket.
When To Wait
Just like there are good reasons to sell your house, there are also good reasons why you should consider waiting. Let's go over a few scenarios where selling your home right away may not be the best choice.
If You Don't Have Enough Equity
As you pay off the principal balance of your mortgage, you build equity in your home. If you have a lot of equity established, you will profit more from the sale of your house. When you sell a home, you should make enough from the sale to pay off the remainder of your mortgage plus any closing costs. The remainder of the money earned in the sale is then paid out to you as profit. If you don't have much equity built in your home, you could get stuck breaking even on the sale – or worse, having to pay to get rid of the house because the costs of the mortgage and closing costs exceed what you made in the sale.
Having little to no equity can be a serious problem and could even mean your mortgage is underwater. An underwater mortgage is when the principal balance of your loan is higher than the actual market value of your house. This can happen when property values fall or when you miss mortgage payments. If you're in this situation, it may not be possible to sell your house without paying a significant amount out of pocket to complete the sale. This scenario is not as common right now due to the demand for homes.
If you haven't built much equity in your home yet, you may want to wait to sell it until you can do so for a profit. There's a saying that you should generally stay in a home around 5 years before selling to make sure you at least break even on the sale.
If The Supply Is High
If the housing market is flooded with more homes than there are buyers – in other words, a buyer's market – you should also consider waiting to sell. A buyer's market can make real estate transactions somewhat difficult for home sellers because it puts them at a disadvantage. As the seller in this situation, you'll be competing for the attention of buyers and may have to sell for less than you hoped initially – or you could get stuck making compromises for your potential buyers, such as promises to repair certain aspects of the house before the sale, etc.
It's definitely not impossible to sell in a buyer's market, so it shouldn't be taken as a death sentence if the national housing market were to eventually go in this direction - it just isn't as ideal of a selling environment as a seller's market can be.
If You Can't Afford The Next Purchase
If you can afford to sell your house but not to make a down payment on a new one, you should also wait to sell a home. Just because you can make enough on the sale of your house to cover your old mortgage and closing costs doesn't mean you should. If you break even or don't profit much on your sale, remember that you will need a significant amount of capital to close on a new house as well. When buying your new home, there will be more closing costs, lender origination fees and the down payment to think about.
If you don't have enough saved to afford your next purchase, you may want to wait to sell your home.
If You Have Incomplete Renovations
If you're in the middle of remodeling your kitchen, you might want to pump the brakes on listing your house as well. Unfinished home improvements can be a huge turn off to potential buyers and could drive away home buyers that may have otherwise been interested in the property. It's a good idea to finish any remodeling projects that you have in progress before listing your house for sale.
If you have a situation where you need to move urgently and have renovations in progress, talk to a real estate agent or REALTOR® about your options. You may have to consider selling your home "as is," depending on the state of the remodel.
The Bottom Line
It's still a strong seller's market, which means it could be a great time to sell your home for those that are ready. Selling a house is a big decision with many factors to consider that should not be taken lightly, however – so if you don't think you're prepared for any reason to sell your current home, you may want to hold off. Be sure to research all your options before making a decision to buy or sell to make sure you're making the most financially informed decision for you.
If you've decided you're ready to sell your current house and find a new home, check out our guide to buying and selling a home at the same time.
Get approved to buy a home.
Apply online for expert recommendations and to find a solution that works best for you.
Related Resources
Viewing 1 - 3 of 3