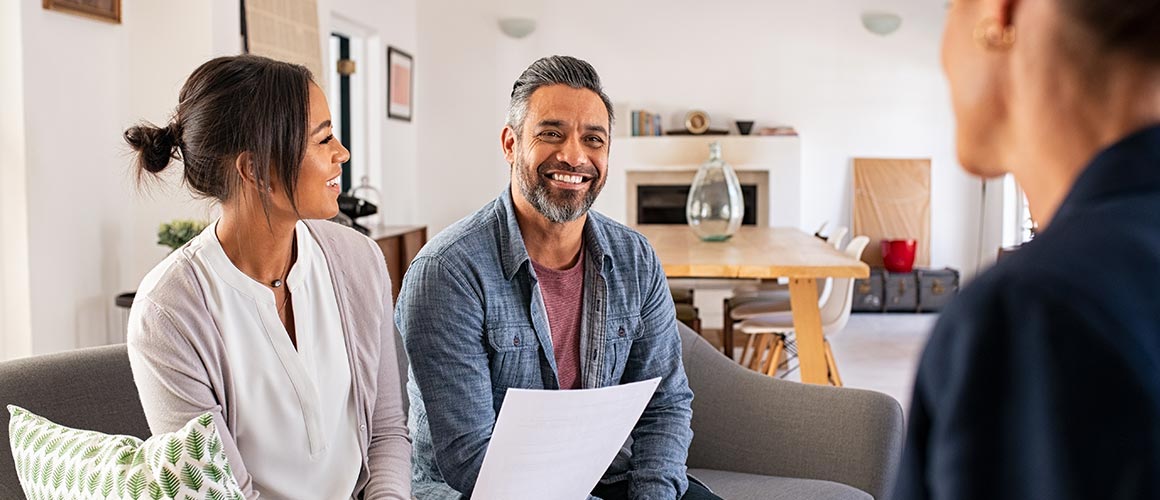 Getting A Mortgage With A New Job: What To Know
5-minute read
January 12, 2023
Share:
Hitting a life milestone is exciting, like getting your ideal job at your dream company. However, it can get complicated when you find your forever house at the same time.
Getting a mortgage with a new job can be complex, but this guide will inform you on the right steps to take to have a successful mortgage approval.
Can You Qualify For A Mortgage With A New Job?
Mortgage lenders like to see a 2-year history in your current job position. It's possible, however, to be given the green light without that, like if you're transferring into a new role.
We recommend you discuss your job situation with your lender before starting your loan application. Provide your lender with as much verbal and physical proof as you can to exhibit your qualifications for approval.
See What You Qualify For
Congratulations! Based on the information you have provided, you are eligible to continue your home loan process online with Rocket Mortgage.
If a sign-in page does not automatically pop up in a new tab, click here
Take the first step toward buying a house.
Get approved to see what you qualify for.
What To Do If You're Changing Jobs While Buying A House
There will be extra steps you need to take if you're thinking about switching jobs while house hunting. If possible, it's best to wait a while after closing on your home and receiving loan approval to change jobs, but sometimes life happens.
Here are some things to consider having on hand that'll increase your loan approval odds:
Employer letter: Present a letter of intent from your new employer as verification of employment. Present a title change letter if you're staying at the same company but are being promoted.
Verification of employment (VOE): Similar to an offer letter, your lender may require a verbal or written VOE from your new employer.
Most recent pay stub: Have your most recent pay stub on hand to show evidence of current employment.
Do You Need 2 Years Of Employment For A Mortgage?
Usually, you do need proof of 2 years of employment to be approved for a home loan. However, mortgage lenders will look at these compensating factors when making their approval decision:
Healthy credit score
Low debt-to-income ratio
Robust cash savings
Investments or assets
Bonus or commission pay
Get approved to see what you can afford.
Rocket Mortgage® lets you do it all online.
Frequently Asked Questions
Have other questions or concerns about mortgage approval? Let's dive into different circumstances for loan applications below.
Can I get a mortgage without a job?
You can receive a home loan if you're unemployed. There are extra steps you'll need to take to improve your chances of approval. Be prepared to document other consistent sources you have such as alimony payments, child support, rental property income, etc. You can also leverage liquid assets as an additional source of income.
Talk to a Home Loan Expert about your specific situation and use our mortgage calculator to get an estimate of your monthly payment.
Can I get a mortgage with a part-time job?
You can be approved for a mortgage with a part-time job or seasonal work as your main source of income. Your lender may not require you to show 2 years of work history, but you do need to gather enough evidence to show you'll have a long-term flow of income. This evidence can include a history of employment and the number of hours you work per week.
You should confirm with your lender you'll be able to qualify for a mortgage with a part-time job, as each lender handles those circumstances differently.
Can I change jobs before applying for a mortgage?
You can change jobs before starting your mortgage application process. However, it's a good idea to discuss with your lender how they feel about recent job changes before applying for a mortgage.
You shouldn't see serious issues if your new position is in the same field of work, offers an improved salary and you have a work history longer than 2 years.
Can I quit my job before closing is over?
It's possible your lender will not approve your mortgage loan if you choose to quit your job before closing on your house. It'll hurt your mortgage approval if you don't have proof of stable income to make monthly payments.
There's less risk if you choose to quit a part-time job as long as the job isn't the income stream you're using for your loan qualification. We recommend avoiding changing jobs before your home loan closes to avoid putting your loan at risk. If you do end up changing jobs, you must let your lender know so they can verify your new income.
How long after closing can you switch jobs?
Discuss with your lender if you plan to switch jobs after closing on your home. They need to know you can show proof of stable income before approving your home loan. There's less risk of loan delay if your new job is in the same industry and has a similar or improved salary.
Most lenders conduct a verification of employment within 10 days after your loan closes, during which your current employer will be contacted to verify your employment.
Before beginning the mortgage approval process, discuss with your lender what you need and the steps you should take. Work with our expert team to find the best affordable mortgage for you.
Get approved to see what you can afford.
Rocket Mortgage® lets you do it all online.