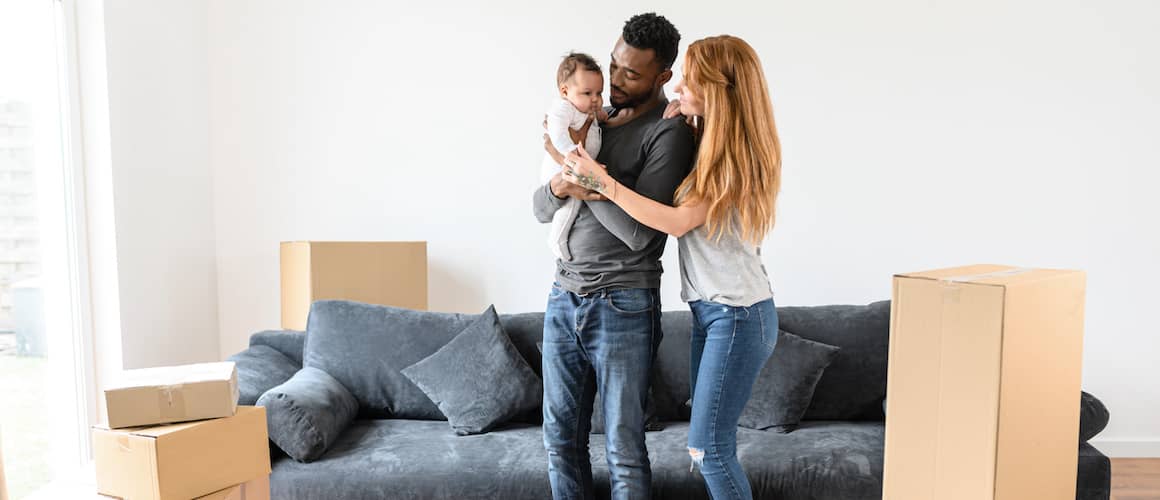 Will House Prices Ever Go Down?
Dan Rafter4-minute read
February 17, 2023
Share:
It might seem like housing prices are destined to skyrocket forever. After all, Fannie Mae estimates that the median home price in the U.S. will climb 11.2% from a year ago ($384,000).
That's an impressive figure, but housing prices aren't guaranteed to rise each year. They can even fall, though that has been a relatively rare occurrence. The housing market is like all investment vehicles: Rising values aren't ever a certainty.
Are Housing Prices Going To Come Down?
Housing experts and economists are predicting that housing prices will continue to rise in 2022. But they expect a more measured rate of appreciation than what the country saw last year.
Fannie Mae, despite the 11.2% 2022 estimate, predicts that housing prices will rise 4.2% in 2023. That's a far slower rate of appreciation than the explosive housing price growth of 2021, but it's still appreciation.
Even with this slowing rate of appreciation, the housing market in the United States remains a hot one, with housing prices already reaching new heights.
The National Association of REALTORS® reported that in February, the median price of existing homes in the U.S. hit $357,300, up 15% from the same month one year earlier. February marked the 120th consecutive month of year-over-year increases, which the REALTORS® association says is the longest such streak ever.
While no one can predict with certainty whether housing prices will or won't fall, the consensus from housing experts is that home values won't be taking a dip anytime soon.
Housing prices are expected to continue rising in 2022. Just don't expect this increase to be as steep as it was in a record-setting 2021.
See What You Qualify For
Congratulations! Based on the information you have provided, you are eligible to continue your home loan process online with Rocket Mortgage.
If a sign-in page does not automatically pop up in a new tab, click here
Why Are Housing Prices High?
Why have housing prices soared to their current levels? There are plenty of factors.
Low housing inventory: One of the main factors in rising home prices? There simply aren't enough homes out there to meet the demand. According to the National Association of REALTORS®, the country's total housing inventory at the end of February was 870,000 units. That is down 15.5% from the same month 1 year earlier.
When there are fewer houses available, demand for those that are on the market rises. That leads to higher prices.
Millennials have entered the market in force: The REALTORS® association has reported, too, that millennials have become an important home buying force. In March of 2022, the association reported that millennials now make up 43% of home buyers, the most of any generation.
As these buyers flood the market, demand for existing housing again rises. This, too, leads to a rise in asking prices.
The COVID-19 pandemic: The pandemic also caused housing prices to rise. Why? The Federal Reserve Bank of Dallas pointed to the stimulus checks and enhanced unemployment benefits that boosted many people's household incomes. Armed with this financial boost, many people entered the housing market during the pandemic, causing demand and prices to increase.
At the same time, mortgage interest rates remained low during much of the pandemic. This meant that buyers could borrow more money for larger homes, again increasing demand for the limited supply of housing available.
Finally, more people began working from home during the pandemic. Many of these people decided that it was time for more space, while others moved to suburban areas that allowed for less congestion and greater social distancing, again increasing demand for housing.
There are two main types of housing markets: buyer's and seller's markets. When demand for a limited supply of homes is on the rise, that's a seller's market. Housing prices increase during such markets. As of the spring of 2022, the U.S. remained firmly in a seller's market.
What Could Cause House Prices To Go Down?
Home prices have generally risen over time. That doesn't mean, though, that there aren't exceptions, including the Great Recession that caused housing prices to fall in 2007.
What could cause housing prices to fall? If mortgage interest rates rise, some possible buyers could be priced out of the housing market. That's because higher mortgage interest rates translate into higher monthly mortgage payments for buyers who finance the purchase of a home. Fewer buyers able to buy homes could lessen demand, which could result in a drop in housing prices.
Housing prices could fall, too, if the U.S. economy enters a sustained downturn. Buyers whose incomes fall or those who lose their jobs don't have the financial resources to buy a home, reducing demand in the housing market.
An oversupply of homes – which the U.S. certainly does not have now – can also cause housing prices to fall. When supply is higher than demand, sellers will have to set lower selling prices to attract buyers.
If Interest Rates Go Up, Will House Prices Go Down?
Interest rates always play a key role in the U.S. housing market. If interest rates rise too high, they could curtail demand for housing, which could cause housing prices to fall. If mortgage interest rates are too high, some buyers won't be able to afford the higher monthly mortgage payments that come with them.
The Federal Reserve plays a role in how mortgage interest rates rise or fall. But this role is an indirect, not a direct, one.
When the Fed raises its benchmark interest rate, as it did earlier this year, mortgage interest rates tend to rise, too. The Fed does not set mortgage interest rates, but mortgage interest rates and the Fed's benchmark rate do tend to trend in the same direction.
Mortgage interest rates have certainly trended up this year, and will likely continue in 2022.
How Home Buyers Can Prepare
Buyers waiting for housing prices to fall before buying a home, should use this time to prepare. This means getting preapproved for a mortgage loan. In this process, a lender studies buyers' credit, income and debt to determine how many mortgage dollars they're willing to lend. This tells buyers how much home they can afford. It also makes them more attractive to sellers, as sellers prefer to work with buyers who are already approved for mortgage financing.
Buyers should also work toward having a strong credit score as lenders look at applicants' three-digit credit scores when determining whether they qualify for a loan.
Buyers can boost their credit scores by paying their monthly bills on time every month and reducing their credit card and other debts.
The Bottom Line
While there aren't many signs that housing prices will go down anytime soon, that doesn't mean that now isn't a good time to buy a home. The best time to buy, after all, is when you are ready, whether that's because of a job transfer or a growing family. If you are ready to buy, you can apply now online for approval from Rocket Mortgage®.
Related Resources
Viewing 1 - 3 of 3