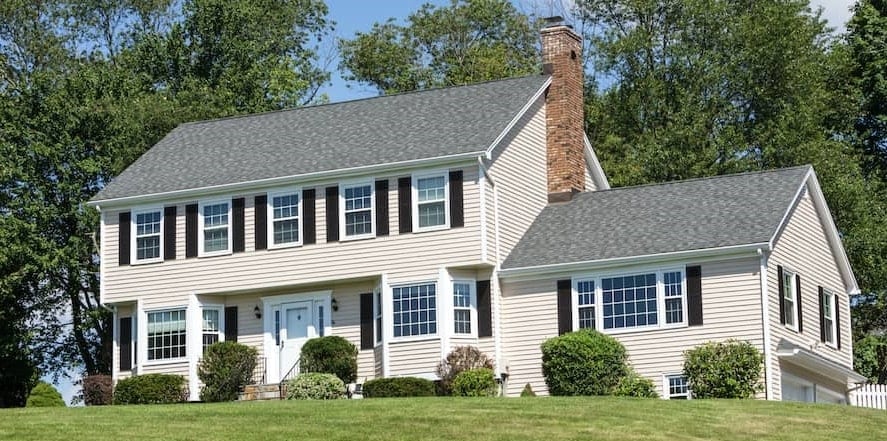 How Much Above Asking Price Should I Offer?
Katie Ziraldo5-minute read
June 24, 2023
Share:
If you've ever found yourself in a bidding war, you may have considered offering more than the asking price to purchase a home. But when should you consider this a valid option and how much above asking should you offer? In this article, we'll explore everything you need to know about this strategy of buying a house to set you up for success in a competitive housing market.
Why Would I Offer Over Asking Price?
Also referred to as the list price, the asking price of a home is the amount the seller wants the buyer to pay to purchase the property. Although it's possible to buy a home at or below the asking price, offering over the asking price is actually quite common, as it's not unusual for real estate agents to intentionally list a property at a slightly lower price than the home value to attract more potential buyers.
A seller's market – a market condition in which there are less homes available than there are buyers looking to purchase – motivates buyers to be willing to spend more money than they would otherwise. This is why the shortage of housing in a seller's market can often lead to bidding wars. Offers submitted during a bidding war are often above the asking price.
See What You Qualify For
Congratulations! Based on the information you have provided, you are eligible to continue your home loan process online with Rocket Mortgage.
If a sign-in page does not automatically pop up in a new tab, click here
How Much Should You Offer Over Asking Price?
Every listing situation is different, which means there's no uniform answer to how much you should offer above the asking price. However, it's good to be prepared as the bidding process typically happens very quickly, which means buyers must be ready with a number in mind when they submit an offer.
Some real estate professionals suggest offering 1% – 3% more than the asking price to make the offer competitive, while others suggest simply offering a few thousand dollars more than the current highest bid.
Get approved to see what you can afford.
Rocket Mortgage® lets you do it all online.
5 Tips For Offering Over The Asking Price
Because every situation is unique, there's no clear answer on exactly how much to offer for any given house. Instead, consider following these tips to prepare before submitting an offer above asking price.
1. Research The Housing Market
Before you begin shopping for a home, you should educate yourself on current housing market conditions. This is because the obstacles you may face differ dramatically from a buyer's market vs. a seller's market.
Buyers should consult their real estate agent regarding local market conditions during the research process. Real estate agents can provide additional information that may be hard to find otherwise, such as real estate comps, which provide a simple yet analytic look at similar homes in the area and how much they sold for.
2. Stick To Your Budget
You may think it goes without saying, but sticking to your house shopping budget is crucial for many reasons. Your financial future may depend on your ability to make mortgage payments – and bottoming out your savings for a larger down payment may not be a good idea depending on your financial situation. This means creating a realistic budget should be one of the first steps in your search. Consider all the must-have and nice-to-have features in your ideal home and determine how much house you can afford.
Buyers should always keep their budget in mind during a bidding war. Remember that once you make an offer, you're committed to following through if the offer is accepted, so overbidding may force you into a less-than-ideal financial situation. Because of this, the importance of knowing the limits of your budget cannot be understated.
3. Get Preapproved For A Mortgage
Being preapproved for a mortgage is a powerful tool, often giving home buyers a better chance during a bidding war. Preapproval is the process of determining how much money you can borrow to buy a home. In this process, the mortgage lender evaluates your finances – including your income, assets and credit score – to determine which loans you may be approved for, the amount of money you can borrow and an estimate of your interest rates.
Why is this important? Aside from helping the buyer determine what they can afford to buy, preapproval shows the seller that you're serious about buying a home. In fact, some sellers may even require a letter to allow potential buyers to view the property. You'll also want to keep in mind that most preapproval letters have expiration dates, so you should already have a house in mind before continuing on to the approval process with your lender.
4. Set Your Offer Apart
When in doubt, one of the most effective ways to win a bidding war is by adding additional seller perks that will help your offer stand out from the competition. For example, a larger earnest money deposit – also known as a good faith deposit, the money put down before closing – could show the seller how serious you are about the offer and give you an edge.
Waiving contingencies is another strategy some buyers use in a bidding war, but it's important to note that not all contingencies can or should be waved. This is because most contingencies are in place to protect the buyer. For example, the home inspection contingency means that if serious flaws are found in the home's condition, the buyer has the ability to back out of the sale without losing their earnest money deposit or to negotiate who will pay for the repairs with the seller. Waiving this contingency isn't a good idea for obvious reasons.
However, other contingencies like the appraisal contingency aren't required for an offer letter. If you found your dream home and you're willing to risk a lower appraisal, waiving this contingency may set your offer apart from others in the bidding war.
5. Consider An All-Cash Deal
For buyers who don't need a mortgage to purchase a home, offering an all-cash deal may be one of the most effective options out there, and it may even help the buyer avoid offering over the asking price entirely. All-cash offers are appealing to sellers as they mean less risk of the deal falling apart and typically also close faster than offers tied to mortgages, as they're able to skip the underwriting process.
Should I Offer More Than The Asking Price On A House?
With all this information in mind, you may be wondering if offering above the asking price is worth it. The answer to this will ultimately depend on the specific property, your financial flexibility and real estate market conditions – but in general, there are a few pros and cons to consider.
For example, offering more than the asking price may result in winning a bidding war more quickly. But on the flip side, it likely also means paying more for a home than its actual value. This may be worth it if it's your dream home, but most importantly, buyers should always ensure their ability to fulfill their offer before submitting a bid.
The Bottom Line: Carefully Prepare Your Offer
Especially in a seller's market, carefully and intentionally planning your offer ahead of time can mean the difference between winning and losing a bidding war. By researching the housing market, waiving contingencies and potentially offering above the asking price, you can set yourself apart from other potential buyers.
And remember, getting preapproved for a mortgage is always important, but especially in a competitive home market. If you're ready to take the next step, get approved online now!
Take the first step toward buying a house.
Get approved to see what you qualify for.