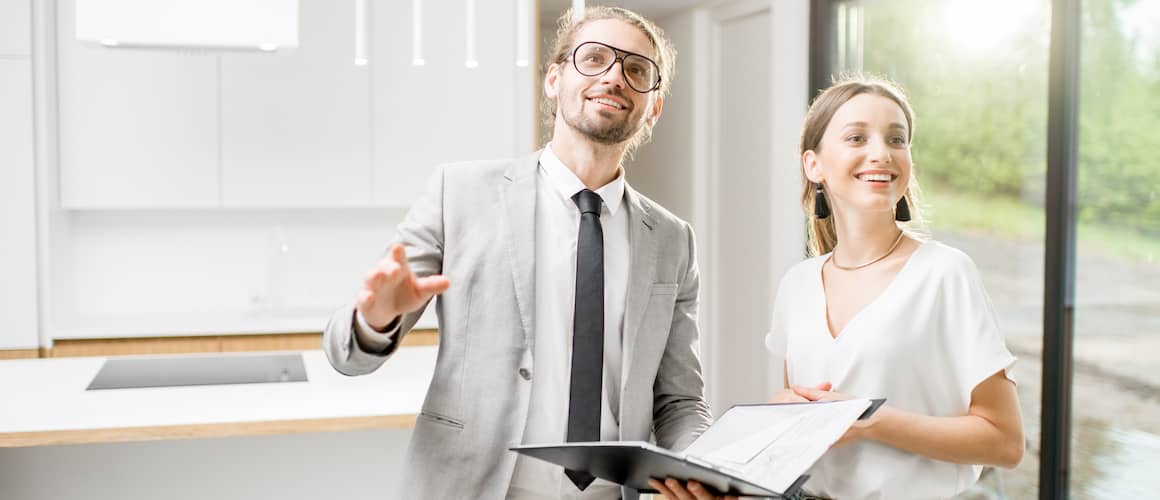 Buyer's Market Vs. Seller's Market: What Does Each Mean For You, And What Is The Current Market State?
Rachel Burris9-minute read
November 09, 2023
Share:
Have you ever wondered when the best time is to buy or sell a home? While certain seasons may be busier than others, the fluctuations within the real estate market have far more to do with the concept of supply and demand than they do with the time of year. That's why it's important to pay attention to the housing market and whether your local area is experiencing a buyer's market or a seller's market.
Not sure what these terms mean? Not to worry – we're here to give you a crash course! Read this article to learn about what it means to be in a buyer's market versus a seller's market. That way, you can try to time your real estate transaction so that you have the upper hand when it comes to property prices.
See What You Qualify For
Congratulations! Based on the information you have provided, you are eligible to continue your home loan process online with Rocket Mortgage.
If a sign-in page does not automatically pop up in a new tab, click here
What Is A Buyer's Market?
A buyer's market occurs when supply exceeds demand. To put it another way, real estate inventory is high, and there are plenty of homes for sale, but there's a shortage of interested home buyers. These conditions give buyers leverage over sellers because when supply is higher and demand lower, the market is forced to respond.
What Happens In A Buyer's Market?
In a buyer's market, real estate prices decrease, and homes linger on the market longer. So, sellers must compete with each other in order to attract potential buyers. Typically, sellers will drop their asking prices to gain an advantage in the market. Furthermore, they are much more willing to negotiate offers to prevent buyers from walking away.
Tips For Buyers
A buyer's market is the ideal time to purchase a new home because prices are lower and there are fewer buyers to compete with.
Take Your Time
During a buyer's market, it's best to take your time because there's less of a concern about losing out on a property you're interested in.
Know What's Available
See as many properties as possible before making an offer. Knowing what's available on the market is highly beneficial, because it will not only help you ensure that you find your ideal home but also afford you a greater ability to negotiate price.
Analyze Comparable Properties
Becoming familiar with comparable properties on the market is key to negotiating effectively. By analyzing comps, you can use their pricing to your advantage. On top of doing the research yourself, a real estate agent or REALTOR® can help you analyze comps on their Multiple Listing Service (MLS). Let's say you're interested in a three-bedroom house with an asking price of $700,000. If you find that there are a dozen similar three-bedroom homes priced at $550,000, you know the house is likely overpriced in the current market.
Pay Attention To Days On The Market
The longer a home has been available, the more power you'll have negotiating for a lower price. Even if you don't ask to lower the price significantly, you can still negotiate for contingencies, seller concessions and repairs.
Tips For Sellers
If you find yourself selling your home during a buyer's market, do everything you can to make yours stand out.
Make Some Needed Repairs
Since there are more properties for buyers to choose from, you'll find that they can be pickier. You'll want to do any necessary repairs before putting your home on the market and consider making minor improvements.
Clean And Depersonalize Your Home
Spend a lot of time considering how others will view your property. If buyers can't envision themselves living in your home, they won't make offers. So, do a deep clean of your home, get rid of any clutter and touch up your landscaping in preparation. As you clean and stage your living space, try to depersonalize your space as much as possible: get rid of family photos, papers, souvenirs and anything else that points to you living there.
Market It Like A Pro
Your marketing will matter even more than it would in a neutral or seller's market, so make sure you have stellar, professional photos taken of your property. If your home will be vacant or your decor is dated, it's a good idea to hire a stager. With the assistance of a professional, you'll be able to transform your rooms, so they look cohesive and polished.
Price It Competitively
It's crucial that you ensure your home is competitive by pricing it to sell. Survey similar homes on the market to see what they're asking. Make sure your list price is either on par with or lower than the comparable homes in your area. And when you do get an offer, make sure that you judge it fairly. Since you have less power to negotiate, you should consider offering to pay a portion of the closing costs and for any repairs requested.
What Is A Seller's Market?
A seller's market arises when demand exceeds supply. In other words, there are many interested buyers, but the real estate inventory is low. Since there are fewer homes available, sellers are at an advantage.
What Happens In A Seller's Market?
In a seller's market, homes sell faster, and buyers must compete with each other in order to score a property. These market conditions often make buyers willing to spend more on a home than they would otherwise. Therefore, sellers can raise their asking prices. Furthermore, the increased interest means that buyers rarely have the power to negotiate and are more willing to accept properties as is.
Due to the shortage of housing, these conditions often lead to bidding wars. During bidding wars, buyers will make competing offers and drive up the price, typically above what the seller initially asked for.
Tips For Buyers
Whenever there's a limited supply of houses on the market and a wealth of interested buyers, time is of the essence.
Act Fast
If you find your dream home during a seller's market, it will behoove you to act fast. If you hem and haw over a house you know you want to buy, you may find that it's no longer available by the time you wish to make an offer. Understand how to get your initial mortgage approval ahead of time, so your financing is in order when you need it.
Know You're At A Disadvantage
When it comes to making an offer, keep in mind that you're the one at a disadvantage. A seller's market is not the time to try to push contingencies, concessions, specific closing dates or repairs. Focus on what's most important to you. If there are certain stipulations you want written into the contract, think hard about whether they're worth losing the property over. If you can make an all-cash offer, you should. Sellers prefer buyers who are willing to buy the house with cash because they don't have to worry about the deal falling through due to issues with financing.
Be Patient
If you find that you keep losing out on the homes you're interested in, it's crucial to be patient and not get discouraged. Many buyers end up suffering during a seller's market because they get frustrated. Inexperienced buyers caught up in bidding wars will often offer more money than a home is actually worth – or they feel comfortable spending – in order to get the home they want. That's always a mistake.
Don't Settle
On the flip side, some buyers will end up making offers on homes they otherwise wouldn't be interested in because they're tired of losing out. Remember, buying any property is a huge investment and often a 30-year commitment to a mortgage payment. Don't settle on a home just because it's available. Unless you have to move immediately, it's a much better idea to wait it out and resume your home search after the market cools down.
Tips For Sellers
Since sellers must compete with each other to attract buyers in a seller's market, it's helpful to know how to increase interest in your property.
Clean And Organize Your Home
To begin, make sure that your home is in good condition and has been cleaned and organized before you market or show the property.
Price It Fairly
Even though homes tend to sell for more money in a seller's market, it still helps to price your home fairly. If you set your asking price at or slightly below fair market value, you're likely to attract more interested buyers. Some sellers choose to list their homes for slightly less than the assessed value in order to encourage a bidding war.
Carefully Consider Offers
It's even more important during a seller's market that you carefully review the offers you receive. Sellers are often so focused on choosing the highest offer that they fail to examine the financial strength of each buyer. Just because buyers say they'll pay a certain amount for your home doesn't guarantee they'll be able to obtain those funds. Lenders will not allow buyers to borrow more than the assessed value of your home. The last thing you want is to accept an unrealistic offer and be forced to put your home back on the market when the deal falls through. The longer your home is on the market, the more questionable it will seem to buyers, and the more power they will have when negotiating.
Ensure The Buyer's Mortgage Approval Early On
For any buyers who require financing, you should ensure that they have their initial mortgage approval before you accept their offer. This initial approval requires that buyers' finances and credit history are verified, making it far more likely they'll ultimately be able to obtain a loan for a specific amount of money. Prequalification, on the other hand, is just an estimate of buyers' finances.
Be Aware Of Contingencies
Also, be on the lookout for offers that include contingencies. Offers that include stipulations, like mortgage contingencies, home sale contingencies, appraisal contingencies and inspection contingencies, enable buyers to back out of sales contracts if certain conditions aren't met.
Get approved to buy a home.
Rocket Mortgage® lets you get to house hunting sooner.
How Can You Tell If It's A Buyer's Or Seller's Market?
Before you buy or sell, there are ways to determine if your local area is experiencing a buyer's market or seller's market. Here are some indicators that will help you:
Real Estate Inventory
Review the homes currently available on the market. The larger the inventory, the more likely it is that your local area is in the midst of a buyer's market. Conversely, if there seem to be very few homes being listed, then it's likely a seller's market. To get a precise read on the inventory, divide the number of homes currently on the market by the number of homes that have sold in the last month. If the result is above 7, it's a buyer's market. If it's below 5, it's a seller's market. Anything in between is considered a neutral market.
Recent Sales
Check the recent sales of properties comparable to your own or the one you're interested in. If you find that homes generally have been selling above ask, it's a good indication that you're in a seller's market. If they've been selling below ask, signs point to a buyer's market.
Pricing
In a buyer's market, sellers will often drop their asking prices. When looking at current listings, review the price history. If you see that the prices of a number of homes have been cut recently, you can assume that it's a buyer's market. (Though, be aware that sellers may have unrealistic expectations about their homes' value, so make sure that what you're noticing is a trend, not just a single occurrence.)
Time On Market
The number of days that a home is on the market is another strong indication of housing conditions. Homes sell faster in a seller's market and take more time to go under contract in a buyer's market.
Market Trends
Knowing if home prices across your area have been increasing or decreasing is the strongest indication of whether it's a seller's or buyer's market. The easiest way to gauge if housing prices are rising or falling is to look at market trend reports. Rocket HomesⓇ provides a free report of market conditions for anyone who creates an account. By searching the location you're interested in, you'll be given an option to see location trends.
Is It A Buyer's Or Seller's Market?
As of summer 2023, there continues to be an intense seller's market in the United States.. In fact, some are anticipating the rest of the 2023 real estate season to begin looking a little more "normal" as the market slowly begins to balance back out.
The Bottom Line
When buying or selling property, it helps to know where the market stands. As a buyer, you'll want to purchase a home in a buyer's market, as there will be an influx of available homes and less competition. But as a seller, you'll be hoping that you list your house during a seller's market, so there are fewer properties for sale and a substantial number of buyers interested.
If you're looking to buy a home, a seller's market shouldn't necessarily put you off, but it can help you determine your next steps. In a hot housing market, you'll find that homes disappear as soon as they hit the market. That means that instead of leaving your financing to the end, you should start your initial mortgage approval today so you don't lose out on what could be your dream home.
Related Resources
Viewing 1 - 3 of 3