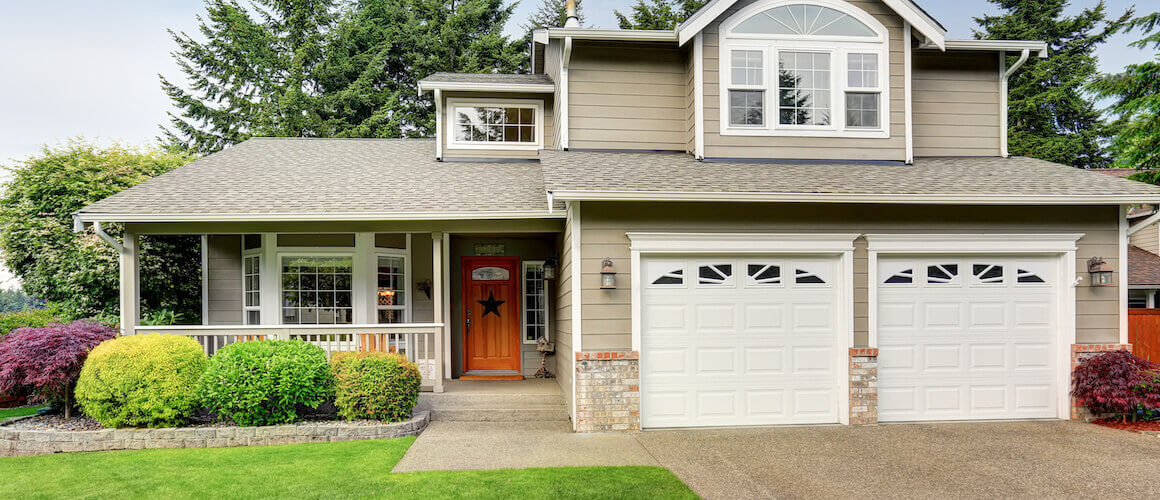 8 Tips For Winning A Bidding War
6-minute read
September 17, 2020
Share:
After months of searching, you've finally found the perfect property. The only thing standing between you and the home of your dreams? Other buyers!
If you live in a competitive real estate market, you might run into a battle when you bid on a home. We'll take a look at a few strategies you can use to ensure victory if you find yourself in a bidding war.
Have Your Approval
You should get preapproved for a mortgage before you start shopping for a home. During the preapproval process, your lender considers your income, assets and credit history. Your lender will also decide how much money you can get in a home loan and send you a preapproval letter.
Having your preapproval letter in hand before you make an offer is important. A valid preapproval tells the seller that you're serious about buying their home. It also tells the seller that you won't run into trouble actually getting a mortgage to buy the property. On the other hand, if you don't have preapproval, a seller might skip over your offer entirely.
For the best chance at winning a bidding war, be sure to get a Verified ApprovalSM from Rocket Mortgage®. When you get a Verified ApprovalSM, you give your lender access to more accurate information on your income, assets and credit. You'll share documents like bank statements and pay stubs with your lender so they can verify the data on your application.
Once your lender finishes looking at all of your documentation, they'll return a Verified ApprovalSM letter to you. Your letter will give you a very accurate estimate of how much you can get in a loan because all of your assets have already gone through verification. A Verified ApprovalSM letter ensures a seller that you won't struggle to find financing. This makes your offer much more appealing, which can mean the difference between winning and losing a home.
Make The Highest Offer
Traditionally, the best way to win a bidding war is to offer the most money for a home. Though the highest offer isn't always the one that the seller chooses, money does a lot of talking.
How can you tell how much competition you have on a home? Ask your real estate agent to get in contact with the seller's listing agent. The seller's agent has some key insights. Your real estate agent can also use local market data to help you strike the perfect balance between saving money and securing your home.
Find out what you can afford.
Use Rocket Mortgage® to see your maximum home price and get an online approval decision.
Add An Escalation Clause
What if you want to make a higher offer on a home but you're afraid you'll end up overpaying? An escalation clause can help you put in a higher offer only if you face competition on a home's price.
Here's how it works. Imagine that you want to make an offer on a house for $150,000. You believe that you'll face competition for the home, but you aren't sure how much your competitors are offering. Your real estate agent can write an escalation clause into your offer that says you'll pay a certain dollar amount above any offer up to your budget limit. In this example, you might offer to outbid any competing offers by $1,000 up to $155,000. This way, you can still win over other buyers with your absolute best offer without offering too much money upfront. If you end up being wrong and there are no other buyers interested in the home, you won't spend a lot of extra money for no reason.
Write A Personal Letter
Think about all of the amazing memories you've made in your current space. Every home inevitably has memories attached to it. Most sellers love the idea of passing their home onto a buyer who will love it as much as they did.
You can increase your chances of winning a bidding war by including a personal letter to the seller with your offer. This costs nothing but can leave a lasting impression on the seller. Use these tips to write a great personal letter:
Include a few details about yourself.

One of the biggest benefits of including a personal letter with your offer is that you get the chance to give the seller an idea of who you are as a person. Introduce yourself and your family in the opening body of your letter. This makes your offer more personal than just a set of numbers – and can help the seller remember you when it's time to choose an offer.

Write about the property details you love.

Did you instantly fall in love with the shape of the pool? Already envisioning yourself cooking Thanksgiving dinner over that amazing oven range? Let the seller know exactly why you want to buy their home.

Explain your offer if it's low. Use your personal letter to explain why you might be submitting an offer that's on the lower end. This way, your seller knows that you aren't simply attempting to lowball them. You never know which seller might sympathize with the stress of childcare costs or medical bills.
Offer Cash
Are you able to offer cash on a home? Your offer will usually get bumped to the top of the list.
When you can pay for your home in cash, the seller doesn't need to worry about you running into problems with financing. A cash sale saves time and can close much sooner because there's no underwriting process to wait on. If the seller wants to sell their home as soon as possible, a cash offer is very powerful.
Drop The Contingencies
Sellers don't want their homes to sit on the market forever. Similarly, they also don't want to have to relist their home because a contingency caused the sale to fall through.
You can make your offer stronger by dropping your contingencies. For example, you might have a contingency in your offer letter that says the home must meet or exceed your offered price during the appraisal. This is because mortgage companies won't lend out more money than the home is worth. However, in a competitive market, you may want to tell the seller that you're willing to pay up to a certain amount in cash at closing if the home appraises for less.
For example, you may be willing to pay up to $5,000 extra at closing to make up for the low appraisal. This allows you to fill the gap between the appraised value and the purchase price. But be careful – you still need to have enough cash to cover your down payment and closing costs.
Skip The Inspection
Most offer letters include a contingency that says you can cancel the home sale if an inspection reveals major problems with the property. You can make your offer stronger by agreeing to skip the inspection contingency. However, you should only make this consideration if you know that the property has been properly maintained. Some things you should look for when you walk through the home include:
Working lights and outlets in each room

Toilets, showers and faucets that don't leak

Appliances that function as they should

Gutters that are clean, well put-together and that direct water away from the home

A garage door that closes and opens correctly

A home security system that arms and disarms only when appropriate
If everything looks OK, you might consider skipping the inspection contingency. You can also ask the homeowner for repair and home improvement records. These documents will give you a closer look at the condition of the home and how well the owners have been taking care of it.
Be Available
The final key to remaining competitive on a home sale is to keep yourself available. Leave your information with the seller and invite them to contact you or your agent with any questions about your offer. Respond to any inquiries quickly and cordially. Have your real estate agent regularly check in with the listing agent to monitor the seller's progress. Be as flexible as possible and stay on the seller's radar. When they make a decision, you'll want to be the first one to know.
Summary
In a competitive home market, you might need an edge over other buyers who want the same property. There are a number of ways that you can make your offer stand out to the seller. You might offer more money or agree to pay for your home in cash. Including an escalation clause with your offer can help you compete with other buyers and also save you money.
You'll also want to include your preapproval letter with your offer as well as a personal letter that tells the seller a bit more about yourself. You might also consider dropping common contingencies from your offer to make your sale seem more appealing. Stay in touch with the seller or listing agent and respond to any inquiries as quickly as you can to remind the seller that you're serious about buying their home.
Get approved to buy a home.
Rocket Mortgage® lets you get to house hunting sooner.