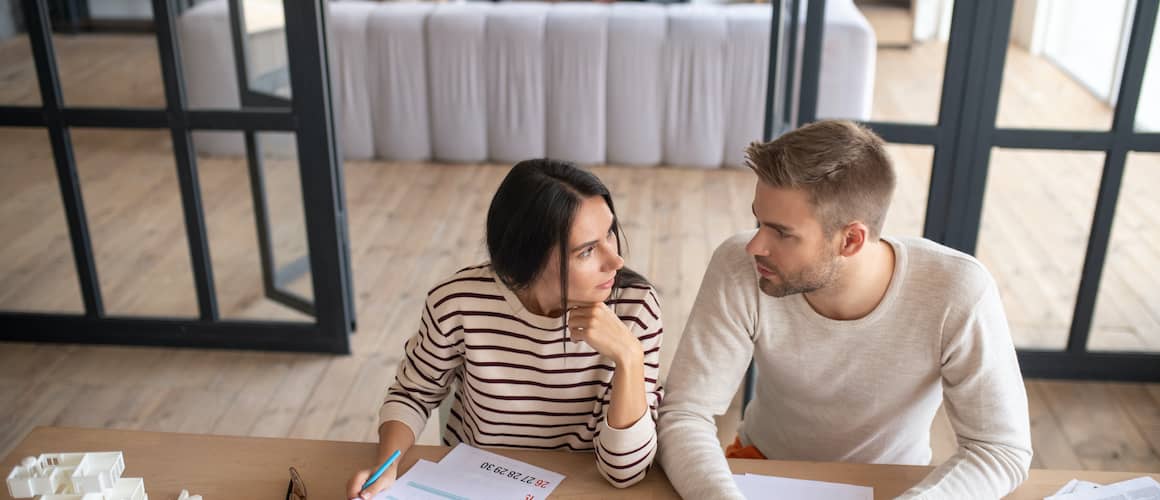 What Is An Escalation Clause And When Is The Time To Use One?
Ashley Kilroy4-minute read
June 09, 2023
Share:
It's not uncommon for sellers to receive more than one offer in a soaring real estate market. Therefore, depending on the type of real estate market you're buying a home in, an escalation clause in real estate may be necessary for getting the home of your dreams. Essentially, using an escalation clause during a seller's market may be essential for winning a bidding war.
What Is An Escalation Clause In Real Estate?
An escalation clause, or "escalator," is a section in a real estate contract that states that a prospective buyer is willing to raise their offer on a home should the seller receive a higher competing offer. The clause will state how much more the buyer is willing to pay than the highest offer and their spending limit. Essentially, escalation clauses offer buyers protection if other potential buyers outbid them.
Generally, an escalation clause shows the seller how serious a buyer is about a property and how far they are willing to go to win the home. In most cases, an escalation clause will have a cap of how much the buyer is willing to spend to beat the other offers (up to a specific limit).
See What You Qualify For
Congratulations! Based on the information you have provided, you are eligible to continue your home loan process online with Rocket Mortgage.
If a sign-in page does not automatically pop up in a new tab, click here
How Does An Escalation Clause Work?
The main components of an escalation addendum include:
What is the original purchase price?

How much will that price escalate above a competing offer?

What is the maximum purchase price in the event of multiple offers?
It's also important to note that a clause will also include the amount in increments a buyer will pay should their offer be accepted.
Generally, escalation clauses and offers are communicated between the buyer's REALTOR® and the seller's real estate agent. An escalation clause is triggered when the seller has proof of a bona fide offer from another buyer. This means that the offer is legitimate and enforceable. Essentially, a seller cannot make up another offer.
A buyer and their REALTOR® must fully understand what they are doing when adding an escalation clause to the offer. It's wise to consult with a real estate attorney to ensure both parties fully understand the implications of this binding agreement.
Escalation Clause Example
Escalation clauses can cause some confusion, so here's an example:
Suppose a buyer submits an offer of $300,000. They could include an escalation clause with their offer that states the amount they are willing to offer above other buyers, up to the maximum they're willing to spend.
For this example, let's say that the buyer's escalation clause says they'll pay $5,000 more than any other buyer, up to a total of $315,000. If there's a $305,000 offer submitted by another buyer after the initial offer, the escalation clause makes it able to beat the competing offer. The buyer's original offer now becomes $310,000, accounting for the additional $5,000 over the competing offer.
When Should I Use An Escalation Clause?
Escalation clauses can be beneficial, especially in a seller's market. If homes are selling fast, you'll want something that can help your offer stand out in a competitive market and let sellers know you mean business. Therefore, the best time to use an escalation clause would be during a bidding war scenario.
But, keep in mind, escalation clauses are not foolproof and may not make sense for your unique situation. Therefore, it's wise to talk to your REALTOR® about this option. You may also want to decide how much you're genuinely willing to spend on a home, so you don't feel remorse if a bidding war occurs.
Pros And Cons Of An Escalation Clause
Pros
Some of the advantages of using an escalation clause in a contract can include:
Buyers can have better peace of mind about their offer.

Buying a home is stressful enough, let alone putting an offer on a property you really want and then constantly worrying if another buyer has made a stronger counteroffer. Using an escalation clause can give you more confidence when buying a home and ensure you stick within the budget you set in advance.
An escalation clause can make the buyer's offer look more attractive to sellers.

Escalation clauses show the seller that a buyer is serious about the property. They may consider the clause when deciding on what offer to take.
The buyer doesn't overpay for a home. As a buyer, you don't want to pay more than you need to for a home. An escalation clause can protect you from paying more than is necessary to get your offer accepted. This is because your offer only increases when another buyer makes a higher offer.
Cons
While escalation clauses have their advantages, they also have some drawbacks, which can include:
Buyers and sellers lose their chances of negotiating once an escalation clause is accepted. Since a clause reveals the maximum amount a buyer is willing to pay, the seller will know their highest offer right away. This eliminates the opportunity to negotiate. The "cap" may remove the bargaining power for the buyer. Instead, a seller could reject the escalation clause and ask for the highest offer.
Sellers who accept escalation clauses can no longer issue counteroffers to other buyers. Because buyers might not be putting in their highest offer with an escalation clause, sellers may reject it right away.
Escalation clauses can cause issues with appraisals if their offer exceeds the home's appraisal value. Lenders are particular about how much they will lend for a home. Lenders require an appraisal to determine the home's market value and won't lend above this amount. An escalation clause can lead to a situation in which the price offered goes too high and exceeds the home price it was appraised at. A buyer may win the bidding war to discover later the lender won't give them enough funds to pay for the home. In this case, the buyer will have to make up the difference in cash if they still wish to purchase the home.
The Bottom Line
If you're considering an escalation clause, it's wise to consult with a REALTOR® who can help you understand the intricacies of including a clause with your offer. Working with a REALTOR® who is knowledgeable about these clauses can ensure you successfully buy a home.
But escalation clauses have some drawbacks that should be considered when deciding to include one in your offer. Weighing out the pros and cons with an experienced agent is the best way to find the home of your dreams.
An escalation clause can show sellers that you're serious about buying their home. Another way to do that is to have your preapproval letter in hand when you go to make an offer. If you're ready, get preapproved with Rocket Mortgage® and start down the path to finding your new home.
Take the first step toward buying a house.
Get approved to see what you qualify for.
Related Resources
Viewing 1 - 3 of 3