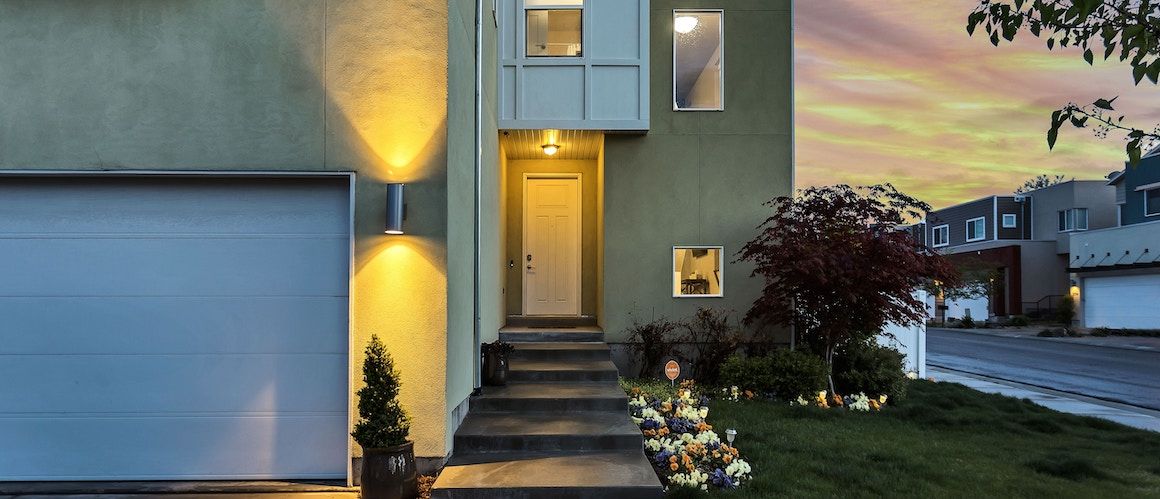 How To Make An Offer On A House In 5 Steps
Victoria Araj6-minute read
December 24, 2020
Share:
Congratulations! You've found your next home. It's a great feeling, but really only the start of the process of settling in. Your next step is to make an offer that sellers will accept. Don't worry. As always, we're here to help.
Before You Make An Offer
We know how exciting house hunting can be, but before you get too far, make sure you get a preapproval letter and choose a real estate agent to work with.
Get Preapproved
It may seem a bit like putting the cart before the horse, but as soon as you decide to buy a home and before you even start looking, you should begin the preapproval process so that when you've found a place you love you can make an offer. In fact, sellers aren't keen on offers from people who don't have lender preapprovals. If you're looking for the right home and it's currently a seller's market, having a preapproval in hand will make it easier for you to move quickly and for the seller to be confident in you as a buyer.
It's best to have a preapproval with documentation to back it up. Lenders often make the mistake of using the terms "preapproval" and "prequalification" interchangeably, but a prequalification happens when your lender pulls your credit and asks for a verbal or written estimate of how much you can afford as well as your assets.
It's far better to have a preapproval. Your credit is pulled, but the lender also verifies your income and assets with documents like W-2s, tax returns, bank statements and the like. This is stronger because everything has been verified. Sellers and their real estate agents will take this more seriously.
Because these terms are often confused, we draw the distinction by talking about a Prequalified Approval and a Verified Approval.1 We recommend all of our clients get a Verified Approval so they can have the strongest offer possible.
Find A Real Estate Agent
We all like to save money, so you might be thinking of going it alone so you don't have to pay a real estate agent's commission, but working with an experienced buyer's agent will likely save you money in the long run. Real estate agents know the market and can offer advice about every aspect of buying a home. Why go it alone when you can have an ally at your side?
With a preapproval in hand and a real estate agent at your side, it's time to get started on your offer. It's also worth noting that real estate agent commissions are typically paid by the seller.
The next thing to worry about is the process of actually making an offer.
Get approved to buy a home.
Rocket Mortgage® lets you get to house hunting sooner.
Step 1: Decide How Much To Offer
The first step in making an offer on a home is to decide how much money you're willing to pay for the property. It's important to stay inside your budget, but you shouldn't just throw out a random number. You're looking for that sweet spot between getting the best possible price and not insulting the seller by making a lowball offer. Here are some things to consider before you choose a final price:
Home Considerations
Amount of time the home has been on the market

: It's possible that the seller might be more motivated to move if the home has been on the market for more than 2 or 3 months. Depending on the current market, you may want to consider offering a lower price if you're looking at a property that's been for sale for a while.

Comparable homes (comps) in the area

: Spend some time online researching nearby properties that are currently for sale. Is your home's asking price higher than other homes on the market with similar amenities? This is another instance where you may want to consider offering less money.

Necessary repairs and renovations

: Does your property need a lot of repairs? Keep the cost of these repairs in mind when you consider your total overall budget. When you prepare your offer, you may also want to ask the seller to make the repairs or other concessions.
Market Considerations
Real estate agents are particularly useful in assessing the current market and housing costs. Your agent will complete a comparative market analysis, which considers the most recent sales in the area in order to help you assess how the house you are interested in compares to what the others sold for. Be sure to ask questions about recent sales that might not yet have gone to closing, which can help you decide if it's a seller's market, a buyer's market or if it's transitioning from one to the other.
Budget Considerations
You may have been preapproved for a startling mortgage amount, but don't let that dictate how much you offer. Make sure you can live comfortably with the monthly mortgage payment, even if your lender says you can afford more. And don't offer your entire preapproval amount, even if you feel you'll be able to comfortably afford it, because doing so leaves no room for negotiation or the potential for upgrades or repairs.
Don't know how much to offer? Talk to your real estate agent. They won't tell you how much to offer, but they will let you know what they think a successful offer looks like.
Step 2: Decide On Contingencies
Contingencies are, essentially, escape clauses in a sales contract that allow buyers to walk away from a sale with their earnest money, which is essentially a type of security deposit. Common contingencies include the home inspection, appraisal, financing, title and, far less commonly used today, the home sale contingency. If you're buying a home and can pay cash for it, you will not need to include the financing contingency or the appraisal contingency, which is required by lenders to make sure that the property is worth at least the mortgage amount.
Step 3: Decide On How Much Earnest Money To Offer
Cash is king, and even if you are not buying a home with cash, you'll have to submit a good faith deposit, which is often referred to as earnest money. The earnest money requirement varies from market to market, but is typically 1% – 2% of the total home price. That said, the more money you offer, the better your offer looks in the eyes of the seller.
This money will be held in an escrow account and later applied to your mortgage down payment. But you're probably wondering: If the money isn't going directly into the seller's pocket, why do larger earnest money payments matter? Because your ability to produce a large amount of cash sends a signal to the seller that you're serious and you have the assets to back it up.
Step 4: Write An Offer Letter
Now that you've come up with an offer amount, it's time to convey that offer to the seller. If you are working with a real estate agent, they'll draw up the offer letter for you. If you choose to write your letter on your own, or if you don't have a real estate agent, make sure you include the following information:
The address of the home you want to buy

Your name and the name of anyone else who will be on the title with you, such as a spouse

The amount of money you want to offer for the home

Any contingencies the home needs to meet before the sale goes through, such as a successful inspection

Any concessions you're asking from the seller, such as closing cost coverage or repairs

Items you want included in the sale, such as window treatments, appliances or lighting fixtures

The amount of your earnest money deposit

Your mortgage preapproval letter so the seller knows you can fund the purchase

The date you expect to close on your loan

The date you want to move into the home

The deadline to respond to your offer
One thing that's helpful to keep in mind is that sellers want certainty, too! Your offer may be more likely to get accepted if you have fewer contingencies.
You or your real estate agent will finalize the letter and submit it to the seller or the seller's agent. Then, all you can do is wait for a positive response.
Take the first step toward the right mortgage.
Apply online for expert recommendations with real interest rates and payments.
Step 5: Negotiate The Price And Terms Of The Sale
A seller can do one of three things when they receive your offer: accept it, make a counteroffer or reject it.
The Seller Accepts Your Offer
Did the seller accept your offer? If yes, congratulations! You can proceed to producing the earnest money check and signing the sales contract. Now, you're ready to move forward with your mortgage lender and begin scheduling the home inspection and appraisal visits.
The Seller Makes A Counteroffer
If the seller responds with a counteroffer, it's up to you to decide what to do next. Your real estate agent can get in contact with the seller or their agent to get a feel for what the seller hopes to get for their home and where they're willing to meet you on price and terms. These negotiations are fairly informal in that they are often simply conversations between the parties and their agents, but they will ultimately form the basis of the purchase contract.
Remember that you can negotiate more than just the purchase price of your home. You may be willing to trade concession or repair requests for a lower purchase price. Work with your real estate agent and the seller to see if you can reach an agreement for the home.
Try to find out where the sellers' pain points are. Do they need to close quickly? Or would they rather push closing out as far as possible while they look for their next home. If you're flexible, you might be able to solve a problem and make your offer more attractive to the seller at the same time.
In some cases, your agent may suggest that you write a home offer letter. This should be a heartfelt letter from you to the seller that lays out your reasons for wanting to buy their home. If your offer is similar to others that they are entertaining, and the seller has a strong emotional attachment to the home, your personal plea might just be enough to push your offer to the top of the pile.
The Seller Rejects Your Offer
Sometimes, things just aren't meant to be. Maybe you lowballed the offer, or maybe the seller isn't ready to sell. Although a rejection may leave you feeling disappointed, remember that the house you love today may seem like an albatross 5 years from now if you can't comfortably afford it. Consider the process a learning experience and resume your house hunting. It may be that your true dream house is right around the corner.
Get Started: Learn More About Making An Offer
Always remember that, even after making an offer, you're free to change your mind and walk away before signing a contract. Don't worry about wasting everybody's time or disappointing someone; you're the one who will be paying for and living in the house, and you need to feel completely comfortable with the terms of that purchase.
Learn more about making an offer and buying a home in our Resource Center. To get the process started, you can apply online with Rocket Mortgage®.
1 Participation in the Verified Approval program is based on an underwriter's comprehensive analysis of your credit, income, employment status, debt, property, insurance, appraisal and a satisfactory title report/search. If new information materially changes the underwriting decision resulting in a denial of your credit request, if the loan fails to close for a reason outside of Quicken Loans' control, or if you no longer want to proceed with the loan, your participation in the program will be discontinued. If your eligibility in the program does not change and your mortgage loan does not close, you will receive $1,000. This offer does not apply to new purchase loans submitted to Quicken Loans through a mortgage broker. Additional conditions or exclusions may apply.
Get approved to buy a home.
Rocket Mortgage® lets you get to house hunting sooner.