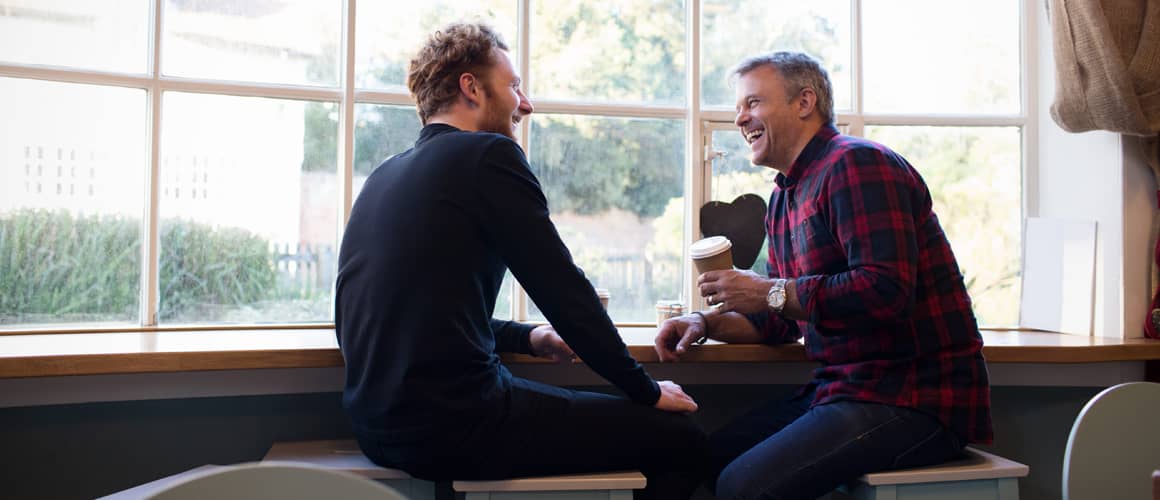 How To Buy A House From A Family Member
6-minute read
August 06, 2021
Share:
Purchasing a home from a family member or friend can be a great option. You may already be familiar with the home, the closing process can be less complicated and you might get a good deal to boot. But it may not be that simple. There are several factors to consider before you officially buy a home from a parent, aunt, uncle or another family member or friend.
Understanding The Sale: Arm's Length Transaction Vs. Non-Arm's Length Transaction
Real estate transactions fall into two categories: arm's length and non-arm's length. Arm's length transactions are what most people engage in when they purchase a home. Arm's length transactions occur when two parties who don't have a professional or personal relationship participate in a real estate deal and each side acts in their own self-interest. Purchasing a home from a stranger counts as an arm's length transaction.
A non-arm's length transaction occurs when the buyer and seller have a personal relationship. A deal between friends, family or co-workers is considered to be a non-arm's length transaction. With these home sales, self-interest may not be the motivation, for instance, when parents sell their home to an adult child. When a boss sells an employee their property, that's also considered a non-arm's length transaction.
Non-arm's length transactions face more scrutiny than arm's length transactions because there could be a higher chance of fraud when both sides have a relationship. It's possible that one party might manipulate the other party in some way or both parties might try to cheat the fair market value price of the home. For example, the seller could inflate the price in hopes of pocketing more money from a trusting relative. Some loan types have different guidelines on who is considered non-arm's length.
Lenders must follow more government and individual lender guidelines to protect themselves. The arm's length principle of transfer pricing means that the sale price for the home has to be the same as if you were to undergo a deal between strangers.
If a transaction is a short sale, the lender may require an arm's length affidavit. A short sale occurs when a property is sold for less than the total amount owed on the mortgage. An arm's length affidavit protects a lender against mortgage fraud, borrowers who might sell or transfer their property back to a family member who stays in the home after the short sale with a greatly reduced mortgage amount. The affidavit states that there's no prior relationship between the buyer and seller. Any violations may cause civil and/or criminal liabilities for the people involved.
Get approved to buy a home.
Rocket Mortgage® lets you get to house hunting sooner.
Things To Know When Pursuing A Non-Arm's Length Transaction
When family or friends are involved, some requirements for non-arm's length transactions are put into place to protect each person involved. Other requirements protect the lender and sometimes, there are emotional aspects to consider.
Restrictions Increase
You'll have more hurdles to jump over when you buy a house in a non-arm's length transaction, in addition to the regular requirements you have to fulfill when you take out a mortgage. For example, a mortgage lender may require the seller to verify that they are not delinquent on the existing mortgage. You may be required to put down a specific down payment amount, depending on your lender or loan type. For example, in order to be approved for a non-arm's length transaction with a FHA loan, your down payment must be equal to at least 15% of the purchase price.
You Could Face A Tax Event
If you're purchasing a home from a family member who wants to give you a break through what's called a gift of equity, more taxes may be involved. Under current Internal Revenue Service laws, an individual can give an equity gift of $15,000 each year or $30,000 for a married couple. After that, it becomes taxable income. If you buy the house on the cheap and sell it within a few years, you could also be on the hook for capital gains taxes. Check with an accountant or tax preparer to find out what your potential tax liability may be.
It Could Cause Family Strife
Not every transaction will alter family dynamics, but some will. Buying a home can be an emotional process, and this can be compounded by transacting with a friend or family member. You should be careful when purchasing a home from a family member if you think the relationship could be in jeopardy or if other family members might have strong feelings. It's good to be aware that emotions can run high and to treat the home purchase as a business transaction.
It's Not Over Until It's Over
Family members may want to help each other out, but good intentions can sometimes be just that. If there's a shift in the seller's financial situation, they could be forced to raise the price, or have to try to get more competitive offers instead of selling the house to you.
Cheaper Closing Costs
One perk of buying a home from a family member means that closing costs will likely be lower. You also won't need a real estate agent, which can save as much as 5% in commission. There also might be less need for an inspection of the home if you trust the family member you're purchasing from. There's also flexibility in the closing date – instead of trying to get two strangers coordinated, it may be easier for both parties to schedule closing and moving dates.
You Have To Set The Price On Your Own
Real estate agents have tools at their disposal to determine how a home should be priced. They pore over a comparative market analysis, or comps, to gauge what homes are selling for in the neighborhood and come up with estimates based on those. When you go it alone, it's up to you to figure it out. Research how much similar houses in the neighborhood recently sold for to get an idea. Once you come up with the fair market value for the home, your family member can decide how to price it.
Receiving A Gift Of Equity
A gift of equity refers to when your friend or family member sells you the property at a price below the current market value. Typically, this occurs when the sales price is lower than the actual market price of the home and the difference becomes a gift of equity. Many lenders allow the gift to count as a down payment on the home. A gift of equity has several requirements:
The seller must have an appraisal completed on the home.
The appraised value must be noted on specific paperwork, which will also list the price the home is selling for.
Gift equity paperwork must be completed.
A settlement letter must note the gift during closing.
Buying A Home From A Family Member: The Process
Here's how buying a home from a family member works:
Get preapproved for a mortgage. Your mortgage may not be approved if your family member isn't current on their mortgage, so confirm that as well before proceeding.
Determine the purchase price. To do that, determine the fair market value so your family member can price your home fairly. If there's a gift involved, determine if your family member is gifting you equity, paying closing costs or giving a cash gift. There may be tax implications for all three (for both the buyer and seller). Check with a tax professional for more information.
Draw up a purchase agreement. The agreement should lay out all aspects of the transaction, including the price and terms. The internet has a slew of sample contracts if you're doing this part of the transaction on your own. With your contract in hand, contact your lender and officially apply for your mortgage.
Consider hiring a title company. Even if you trust your relative, it's a good idea to hire a title company to protect you from any liens or to search for anyone else who may have a claim to the title of the home.
Consider hiring an attorney. A lawyer can help you with contracts and make sure you don't make any costly mistakes.
Your loan will then go through underwriting. During this time, it's important not to engage in any activities that could impact your credit score or interest rates, such as making huge purchases on your credit card. Remember, your credit score, debt-to-income ratio and down payment all factor into the mortgage rate. The less debt you have, the better the interest rate you should receive.
Close your loan. At closing, the title will be transferred and you'll be given the keys to your new home.
Summary
Keeping it all in the family can be a great way to purchase a home. You get something you're already familiar with and you won't have to fend off competitive bids or pay a real estate agent a commission. Go into the transaction with your eyes wide open, keep emotions in check and make sure both sides are protected. Rocket Mortgage® is on hand to help you every step of the way.
Get approved to buy a home.
Rocket Mortgage® lets you get to house hunting sooner.