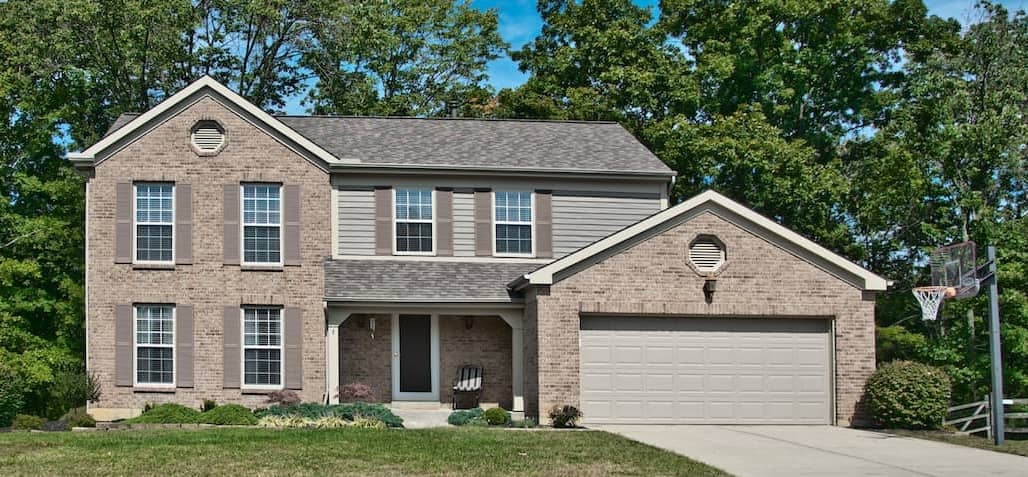 How Much Is A Home Warranty And Is It Worth It?
Andrew Dehan5-minute read
September 03, 2021
Share:
Disclosure: This post contains affiliate links, which means we receive a commission if you click a link and purchase something that we have recommended. Please check out our disclosure policy for more details.
When you own a home, you're financially responsible when something breaks. One way to protect your wallet is to purchase a home warranty. We'll share everything you need to decide whether the cost of a home warranty is worth the expense.
What Is A Home Warranty?
A home warranty is an annual contract that covers the repair or replacement of major appliances and home systems. If one of your covered appliances or systems breaks down, here's what a warranty will allow you to do:
File a service request claim:

You'll contact the home warranty company to alert them to the issue.

Schedule service

:

The home warranty company will

locate a relevant service provider in their partner network and have them contact you. Note that some companies allow you to choose your own service provider.

Kick back:

The service provider will come to your home to diagnose and fix the problem. Voila!
When the coverage contract ends (typically at 1-year intervals), you'll have to decide whether to stick with your current company, sign a deal with another or stop coverage altogether, depending how much your home warranty is.
Getting a home warranty is straightforward. Your real estate agent may have even negotiated an included home warranty at closing. Otherwise, you'll need to compare the coverage and cost from several major companies before signing the contract. Read on to check out a handy cost comparison chart to help you decide.
Get approved to buy a home.
Rocket Mortgage® lets you get to house hunting sooner.
How Much Does A Home Warranty Cost?
Home warranty cost depends on several factors, including your home's location, which plan you choose and the plan's deductible.
For a basic plan, the annual average cost of a home warranty ranges $350 – $600, which breaks down to an average monthly payment of $25 – $50. Expect to pay a service call fee of around $60 – $100 each time a service provider comes to your home. The benefit of a home warranty plan is that, instead of paying all repair costs out of pocket, you can enjoy the financial stability of a deductible toward service fees.
Some companies let you customize your premium and service fees based on an estimated number of claims. To get the best possible plan for the best possible price, experts encourage you to shop around and obtain home warranty quotes from multiple reputable companies.
Top Home Warranty Companies
Home Warranty Companies

Best For:

Home Warranty Cost*

Service Fee

All-around

Typical Plan: $30 – $45 monthly

$75 – $125

Customer care

Basic Plan: ~$44 monthly

Total Plan: ~$50 monthly

$75 – $125

Customizable options

Platinum Plan: ~$50/month

$75 – 125

Flexibility

Basic Plan: ~$28 monthly

Premier Plan: ~$45.50 monthly

$75 – $100

Low deductibles

Basic Plan: ~$38 monthly

$45 – $75
*Note: Premiums typically vary based on the plan selected, home location and service fees.
The Benefits Of Home Warranties
Like anything else, investing in a home warranty plan has its pros and cons. It's important for you to carefully weigh these advantages and disadvantages before making any commitments. There are a few main pros of home warranties. Let's look at those.
Peace Of Mind
When you have home warranty coverage, you can relax knowing that your essential appliances and home systems are protected. This is especially helpful for first-time home buyers who aren't accustomed to dealing with repairs and may not have the cash reserves to pay for them out of pocket.
Fewer Unanticipated Costs
When something does need repair, you won't need to deplete your emergency fund to fix it. In many cases, you'll be able to predict what a broken stove or air conditioner will cost you. In fact, some companies will cover pre-existing issues, so, in theory, you could calculate your warranty savings in advance based on what you know needs repairs.
What To Consider Before You Buy
It's also critical to thoroughly read all plan documentation because both the pros and cons can vary based on your location and the type of plan you select. Here are some considerations to take into account before buying a plan:
Not Everything Is Covered
Unfortunately, your home warranty doesn't cover everything. If your television stops working or your front door gets damaged, you'll have to turn to other coverage or take responsibility for the expense.
Coverage Limits Per Repair
Plus, even if the item is covered, the home warranty company will likely impose a dollar limit on a given repair. This means that if your super-fancy six-burner gas range can't be fixed, the company may install a cheaper stove with fewer features.
Premium Costs
On the flip side, you could pay premiums for years and never have to make a claim. While some would consider this lucky, you may feel like those premium dollars were wasted. Still, is peace of mind ever a waste?
Are Home Warranties Worth The Cost?
The value of a home warranty will vary from homeowner to homeowner and from situation to situation. Since budgets may be tight and DIY home repair difficult, a home warranty can be especially valuable for the elderly and first-time home buyers. The plan could save your budget in the event a major appliance or home system needs to be fixed or replaced.
However, there are some legitimate reasons that may not make a home warranty worth the cost:
Duplicate coverage:

If your appliances are already covered through a manufacturer's warranty or extended warranty via a credit card, a home warranty may not be worth it.

Sweat equity:

If you're handy and can make many costly repairs yourself, you might also think twice about purchasing coverage.

Cash in the bank: If you have the cash for repairs in the bank, you may already be self-insured and can enjoy paying for only what you need.
At the end of the day, a home warranty can shield you from financial risk. It's up to you to determine what level of risk may exist, and your risk tolerance.
The Bottom Line
A home warranty can protect your finances and give you peace of mind. Regardless, you'll need to assess your needs and budget to determine if the coverage is worth the cost. If you're not sure which appliances and systems are covered, sense some disrepair in your home, are on a budget or are new to homeownership, it's likely worth it to buy a home warranty.
Rather than do all the research yourself, we've evaluated and reviewed some of the best home warranty companies of 2021 to help you decide which path to take.
Get approved to buy a home.
Rocket Mortgage® lets you get to house hunting sooner.