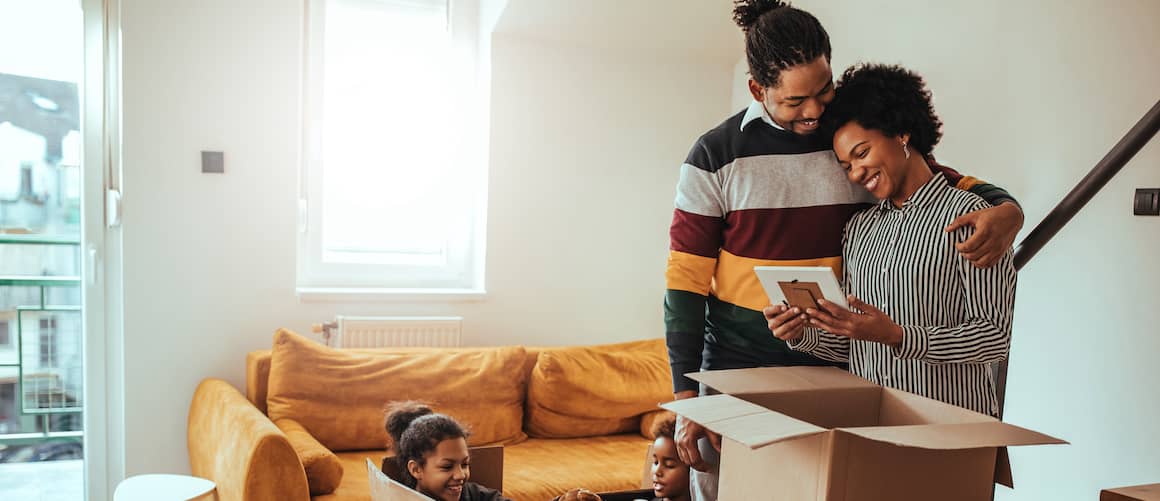 2023 First American Home Warranty Reviews And Coverage
Patrick Russo7-minute read
August 01, 2023
Share:
Do you go to bed at night wondering how you will cover the costs if one of your home's major appliances breaks down? Unfortunately, you're not alone. For many homeowners across the country, one broken heating system or pumping issue can completely derail their budget. One way to stay ahead of these problems and sleep soundly at night is to purchase a home warranty.
A home warranty can be one way to cover the costs of repairing or replacing home systems and appliances should something go wrong. However, with such a wide variety of home warranty companies at your disposal, choosing the best home warranty company for you can be difficult.
To help you in your search, this article will cover one of the top companies in the industry, First American Home Warranty. Below, we will provide an overview of First American's history, reviews, coverage and prices to help you determine if this is the right company for you.
What Is First American Home Warranty?
First American Home Warranty was founded in 1984. Its parent company, First American, has more than 125 years of experience providing valuable real estate services and more. First American Home Warranty offers a few different home warranty plans at different levels of coverage and pricing which we will cover below. First, let's see what current clients of First American say about their service.
See What You Qualify For
Congratulations! Based on the information you have provided, you are eligible to continue your home loan process online with Rocket Mortgage.
If a sign-in page does not automatically pop up in a new tab, click here
2023 First American Home Warranty Reviews
First American Home Warranty is a considerable option when looking for a home warranty company, but don't just take our word for it. They are accredited with the Better Business Bureau with a solid B rating and have thousands of reviews on several independent sites. Some of the most common reviews are below.
Trustpilot
With over 11,500 reviews on the business review site Trustpilot, First American Home Warranty averages 3.8 out of 5 stars.
Reviewers commonly cite:
Long wait times for claims to be addressed
Problems mostly occur with the technicians hired
When reviewers leave negative comments, First American Home Warranty is quick to respond and attempt to address the situation.
ConsumerAffairs
On the ConsumerAffairs site, First American Home Warranty scores a 3.5 out of 5 stars.
Reviewers frequently cite:
Affordable pricing
Helpful service
Occasional long service times due to waiting on parts
Like Trustpilot, First American Home Warranty is active on this site, seeking to address any complaints customers report.
U.S. News & World Report
U.S. News & World Report awards First American Home Warranty 3.8 out of 5 stars.
Here are the pros and cons listed in their review:
Pros:
Affordable service fee
Covers up to $3,500 per appliance
Cons:
Not available in 15 states
No systems-only plan
Air conditioning coverage not included in Starter Plan
First American Home Warranty Plans and Pricing
One of the major benefits of First American Home Warranty plans is their flexible pricing. With different options for service call fees, monthly or annual payment structures and customizable add-ons, you can craft the best plan for your needs.
Your first choice when picking a plan is whether you'd like to pay monthly or annually. If you choose an annual plan, you will receive a moderate discount. Your next step is to choose the price of your service fee ($75, $100 or $125) which is the flat rate you will pay for every covered service request. Finally, you will choose between the Starter, Essential and Premium Plans, which have increasing levels of coverage and come with monthly or annual recurring payments. The higher service fee you choose, the lower your recurring payments will be. Pricing can also change depending on your location.
The chart below covers the specific appliances and systems covered under each plan and their prices.
Plan Features

Starter Plan

($47 to $62/month or $540 to $720/year)

Essential Plan

($57 to $72/month or $660 - $840/year)

Premium Plan

($72 to $87/month or $840 - $1020/year)

Plumbing System

✔️

✔️

✔️

Electrical and Heating Systems

✔️

✔️

✔️

Dishwasher

✔️

✔️

✔️

Refrigerator

✔️

✔️

✔️

Oven and Cooktop

✔️

✔️

✔️

Built-in Microwave

✔️

✔️

✔️

Clothes Washer and Dryer

✔️

✔️

Water Heater

✔️

✔️

Air Conditioning

✔️

✔️

Garage Door Opener

✔️

✔️

Luxury Appliance Coverage

✔️

Garbage Disposal

✔️

Full Garage Door System

✔️

Faucets

✔️

Instant Hot Water Dispenser

✔️
As of July 27, 2023, HomeAdvisor.com claims that the average yearly premium for a home warranty is $1,054, or about $88/month, and the average service fee is $125 per visit. Compared to this, First American Home Warranty has more affordable options than many of its competitors, with some additional options with superior coverage that come with costs above the national average.
Starter Plan Coverage
The starter plan is the least expensive option that gives you the most basic coverage for your major appliances. Many of the covered appliances are in your kitchen, including your dishwasher, refrigerator, microwave oven, cooktop and traditional oven. Throughout the rest of the house, you will have your plumbing, electrical and heating systems covered.
A key section of your home system missing from coverage under the starter plan is your air conditioning system. Other services that are not covered in the starter plan include service on concrete encasements, HVAC lifting equipment, improper installations, permits and code violations and refrigerant recapture, reclaim and disposal.
Essential Plan Coverage
Your essential plan coverage includes everything mentioned above in the starter plan and adds several more important appliances. Critically, air conditioning is included with the essential plan so you will not have to worry about roasting in the summer heat. Additional coverage includes your clothes washer and dryer, water heater and garage door opener.
According to First American, this is the most popular option among their current clients.
Premium Plan Coverage
The Premium Plan covers everything mentioned in the previous plans and adds some additional appliances and protections. Some luxury appliances that the plan covers include instant hot water dispensers, your entire garage door system and your central vacuum system. These are appliances that some homes may not have, but if you do have them, they could be extremely expensive to repair or replace.
Along with the extra appliances you can have covered, the premium plan offers superior coverage for many of the appliances already mentioned. Let's use your water heater as an example. The Starter Plan does not cover your water heater at all. The Essential Plan covers it, but only up to a $1,000 limit. With the Premium Plan, you have no expense limit all. The coverage is also improved by including the water heater's expansion tanks into the coverage.
Add-On Plan Coverage
There is an array of additional coverage options that you can add to each of the above plans to customize your coverage to fit your needs. Many of the add-ons are appliances that may not be featured in most homes, such as septic tanks or well pumps. If your home has any of the additional appliances or needs listed below, it may be wise to include them in your coverage.
Pool and spa equipment

Extra refrigeration appliances

Water softener

Septic tank pumping/system

Limited roof leak repairs

HVAC tune-up

Central air conditioning (electric)

Well pump
Availability
First American Home Warranty offers coverage in 35 states. Here's where First American is NOT available:
Alaska
Connecticut
Delaware
Hawaii
Illinois
Louisiana
Maine
Massachusetts
Minnesota
New Hampshire
New York
North Dakota
Rhode Island
Vermont
Wisconsin
Why We Like First American Home Warranty
When compared to other home warranty companies, there are many benefits to going with First American. One big reason we've already discussed is how affordable it is compared to the national average.
Here are some other big reasons we like this company.
24/7 Claim Submission
You can talk to someone at First American 24 hours a day, 365 days a year to submit a service request. So, if your furnace gets fussy on Christmas morning, you can reach someone to get the issue resolved quickly so you aren't left in the cold.
Over 35 Years Of Experience
First American Home Warranty has been in business for over 35 years. While you can read all the online reviews, the fact that this company has been successful for this long speaks volumes. You're working with a company that has ample experience and has had many returning customers.
Large Network Of Prescreened Contractors
First American boasts a large network of prescreened contractors and technicians. These independent companies and individuals work hand-in-hand with First American to respond promptly to service requests.
First American Home Warranty FAQs
Does First American Home Warranty have any coverage limits?
Yes, they do. In fact, many home warranty companies limit what they'll cover depending on the appliance or system. Fortunately, First American makes sample contracts available on their site so you can see what's covered and how much before signing up.
How do I file a service claim with First American Home Warranty?
You can file a service claim 24/7, 365 days a year, either on their homepage or by calling (888) 875-0533. Once you request a service, a technician that is prescreened by First American will reach out to you directly to complete their service.
How often can I request service?
One great thing about First American is there's no limit on the number of times you can request service each year. This means if your home has several problems in a year, you could be saving thousands as opposed to paying out-of-pocket for each repair/replacement.
Are there age limitations on appliances and systems covered?
No, there are no age limitations. First American Home Warranty will cover appliances and systems no matter what their age as long as they are in working condition when the home warranty plan is activated.
The Bottom Line
First American Home Warranty is an affordable home warranty company, known for their decades of experience and customer service. For those in their areas of coverage, they offer flexible plans to cover home appliances and systems. They're regarded as one of the best in their field.
First American Home Warranty is an excellent option to keep your appliances and home systems protected. But of course, you'll need to find the perfect to protect home first. If you're still in the home search stage, apply for a mortgage loan today with Rocket Mortgage®.
Methodology
Our writers perform in-depth research from various sources that may feature customer reviews and third-party ratings. These sources include – but are not limited to – Better Business Bureau (BBB) and U.S. News & World Report. We take into account company transparency and plan exclusions, as well as pricing, coverage options and any outstanding legal issues. Writers use this research to compose their reviews of each company.
Get approved to buy a home.
And see how much down payment assistance you may need.
Related Resources
Viewing 1 - 3 of 3