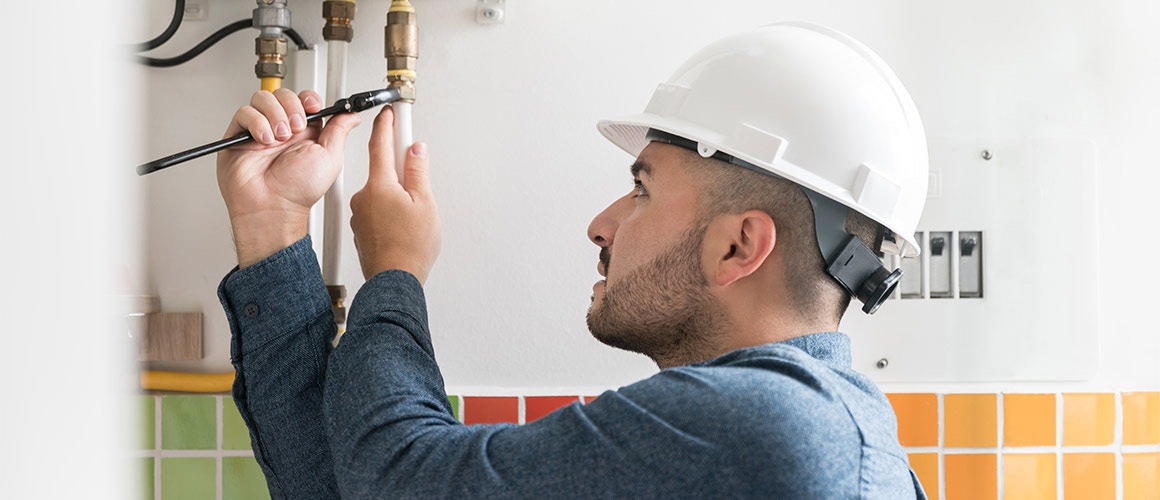 2023 Choice Home Warranty Review And FAQs
Sarah Sharkey8-minute read
March 02, 2023
Share:
Disclosure: This post contains affiliate links, which means we receive a commission if you click a link and purchase something that we have recommended. Please check out our disclosure policy for more details.
Buying a home comes with many ups and downs. At some point, you'll run into home maintenance issues. As the homeowner, it's up to you to shoulder the financial responsibility of fixing anything that breaks. And inevitably, something will break in your tenure as a homeowner.
Luckily, there is a way to protect your wallet through a home warranty. Choice Home Warranty (CHW) offers wide-ranging coverage at an affordable price to homeowners on replacements and repairs for appliances and home systems.
But is a home warranty worth the cost? Let's take a closer look at Choice Home Warranty reviews to see if it's a good fit for your situation.
About Choice Home Warranty
A home warranty is often confused with homeowners insurance. However, a home warranty is an entirely different beast.
As you continue to use the systems and appliances around your home, things will eventually break due to regular wear and tear. Unfortunately, homeowners insurance doesn't cover this kind of damage. Instead, homeowners insurance is designed to help you pay for structural damage to your home.
But the best home warranties can help you take care of things that break around the house, like your refrigerator or air conditioning system. Essentially, a home warranty acts as a service contract to cover the cost of repair or replacement of essential systems around your home.
Choice Home Warranty provides a smooth home warranty experience. You can choose a coverage plan that protects all of the systems and possibly the appliances in your home through the company.
Choice Home Warranty stands apart from the crowd for a number of reasons. First, the affordability of the plans allows you to protect both your home's systems and appliances without breaking the bank. You also don't have to undergo a home inspection to sign up.
Since 2008, the company has been providing a worthwhile experience to its customers. Although it has mixed customer feedback, the company has earned 3.9 out of 5 stars on Trustpilot with over 20,000 reviewers! Within those reviews, over 60% of customers have an excellent experience working with Choice Home Warranty.
As a show of good faith to solidify customer trust in the company, former CEO Victor Hakim made a bold move at the beginning of COVID-19. Hakim made a promise to provide the company's customers with enhanced coverage throughout the crisis. With that, Choice Home Warranty temporarily suspended certain coverage exclusions.
All in all, Choice Home Warranty has proven itself to be a reliable company throughout its 13-year tenure.
Choice Home Warranty Plans
Before you dive into any home warranty, it's important to uncover the details of the offered plans. Let's take a closer look at the breakdown of what plans and coverage Choice Home Warranty has to offer.
Choice Home Warranty only offers two types of plans: the Basic plan and the Total plan. Here's what each holds:
| | | |
| --- | --- | --- |
| Feature | Basic Plan | Total Plan |
| Water heater | Yes | Yes |
| Whirlpool bathtubs | Yes | Yes |
| Air conditioning | No | Yes |
| Clothes washers and dryers | No | Yes |
| Garbage disposals | Yes | Yes |
| Heating systems | Yes | Yes |
| Garage door openers | Yes | Yes |
| Plumbing stoppages | Yes | Yes |
| Plumbing system | Yes | Yes |
| Oven/range/stove | Yes | Yes |
| Cooktop | Yes | Yes |
| Built-in microwave | Yes | Yes |
| Ductwork | Yes | Yes |
| Ceiling and exhaust fans | Yes | Yes |
| Electrical systems | Yes | Yes |
| Refrigerator | No | Yes |
| Dishwasher | Yes | Yes |
Keep your washer and dryer in top shape.
Have your washer and dryer serviced regularly so they work like new.
Basic Plan
The Basic plan covers a wide range of important systems and appliances around your home. But notably, it doesn't offer coverage for your air conditioning system, refrigerator or washer and dryer. As a homeowner, the Basic plan is a great option for anyone looking to cover the most essential systems around your home.
Total Plan
The Total plan is definitely a step up from the Basic plan. Essentially, the Total plan offers the same experience but provides coverage on a few more appliances and systems, including your air conditioning, refrigerator and clothes washer and dryer.
If you don't want to take any chances on these bigger appliances, then the Total plan is a better fit. Although it is a bit more expensive, it could be worth the peace of mind knowing that your home is covered.
For both the Basic and Total plan, Choice Home Warranty has some limitations in place. For example, the company will pay no more than $500 per contract term to access, diagnose, repair or replace certain systems, including a well pump, a limited roof leak or a septic system.
In any event, Choice Home Warranty will not spend more than $3,000 per contract term to access, diagnose, repair or replace any system or appliance.
Take a look at both your budget and your current home appliances when debating between the Basic and Total plans. If you have a tighter budget, you may opt to start with the Basic plan.
On the other hand, if you have room in your budget and a list of home systems and appliances that you would like extensive coverage for, you may lean toward the Total plan.
Optional Coverage And Add-Ons
If you have specific system concerns, you can add optional coverage as needed. Here are the additional systems you can protect through Choice Home Warranty:
Pools and spas
Well pumps
Sump pumps
Central vacuums
Roof leaks
Septic systems
Stand-alone freezers
Second refrigerators
Limited roof leaks
Choice Home Warranty Exclusions
CHW has a $3,000 cap every 12-month period on the majority of covered home systems and appliances. However, some systems and appliances do have lower caps. Here are some of the exceptions:
Choice Warranty Reviews
Now that you know more about what Choice Home Warranty has to offer, let's explore some of the reviews out there to see what people are saying about this service.
This Old House's Take
The beloved TV show, "This Old House," has a thriving online presence that provides thoughtful information to homeowners facing home maintenance costs.
Here's what "This Old House" had to say: "Choice Home Warranty (CHW) is one of the best home warranty companies in the industry, operating in every state in the country but California and Washington. The company has been in business since 2008 and prides itself on its commitment to dedicated customer service that's available 24 hours a day, 7 days a week ...We rated Choice Home Warranty a 9.1 out of 10 and named it the home warranty company with the 'Best Service' of 2021. Its affordable plan options, low service fees, and nationwide availability make it an easy choice for homeowners."
U.S. News' Take
U.S. News offers a well-known review platform that has given Choice Home Warranty a 3.9 out of 5 stars review.
Here's what the reviewers had to say: "Choice Home Warranty was founded in 2008 in New Jersey by Victor Hakim. Choice provides home warranty service contracts for the repair and replacement of home appliances or systems that break down. Choice has a customer service network of more than 15,000 independent contractors and has provided service to more than one million homes."
Customer Reviews
The customer is always right! So, what are the customers saying about Choice Home Warranty?
Here are some helpful online reviews from customers:
Frank Walden says, "Dryer heating element went out on a Saturday afternoon and I filed a claim with Choice that afternoon. Choice scheduled a local repair shop to come out and fix the dryer the following Tuesday and sent me the repair shop contact information. I called the shop and sent them the model number of my dryer. They showed up early Tuesday, had the replacement part, and was finished in 30 minutes! Best warranty experience ever!!"
John Baize says, "When our A/C unit stopped working in one of the hottest periods, CHW was right on top of things, and got a service person out right away. When you have health problems, and heat gets the best of you, it was a blessing to be able to breathe normally again."
See What You Qualify For
Congratulations! Based on the information you have provided, you are eligible to continue your home loan process online with Rocket Mortgage.
If a sign-in page does not automatically pop up in a new tab, click here
Choice Home Warranty Cost
Of course, the goal of a home warranty is to save yourself money. The average home warranty costs around $350 to $600 per year. However, most warranty companies will expect a service fee in the range of $100 each time you call on them.
With that, let's take a closer look at the costs associated with a Choice Home Warranty.
Monthly Premiums
As we mentioned above, you have two options with Choice Home Warranty.
With the Basic Plan, you should pay around $44 per month. With the Total Plan, you should expect to pay around $50 per month.
However, the exact costs will vary based on your location and the features of your home. Additionally, you may pay more if you choose to cover more systems or have high-value appliances.
Service Fees
In addition to the monthly premiums, you'll have to pay a service fee each time you use the Choice Home Warranty. Typically, this service fee will range from $75 to $125. But the exact cost will vary based on your location and plan.
It is worth noting that the service includes a 90-day guarantee on parts and a 30-day guarantee on labor.
Is Choice Home Warranty Available In Every State?
Choice Home Warranty is not available in every state. Specifically, Choice Home Warranty is not available in California or Washington.
Choice Home Warranty FAQs
Is Choice Home Warranty accredited by the Better Business Bureau?
No. According to the Better Business Bureau, Choice Home Warranty is not accredited by the organization.
How does a claim work with Choice Home Warranty?
If you have a covered system or appliance in need of repair, you'll need to submit a claim to Choice Home Warranty. At that point, the company will dispatch a local technician to investigate the issue.
You can contact Choice Home Warranty by phone or online 24/7 to start the process.
When does coverage begin with Choice Home Warranty?
The coverage for a given policy will begin 30 days after you enroll in the policy and pay for it. From there, the coverage will continue for the duration of the policy period.
What appliances and systems does Choice Home Warranty cover?
Choice Home Warranty offers coverage options for the following appliances and systems through its Basic, Total, or Additional Coverage.
Air conditioning system
Heating system
Electrical system
Plumbing system
Plumbing stoppage
Water heater
Whirlpool bathtub
Refrigerator
Over, range, stove
Cooktop
Dishwasher
Built-in microwave
Garbage disposal
Clothes washer and dryer
Ductwork
Garage door opener
Ceiling and exhaust fans
Pool or spa
Well pump
Sump pump
Central vacuum
Limited roof leaks
Septic systems
Second refrigerators
Stand-alone freezer
Septic tank pumping
What home warranty discounts are offered by Choice Home Warranty?
You can receive your first month free when you purchase a single payment home warranty plan.
Does Choice Home Warranty require a home inspection?
You won't have to submit to a home inspection before coverage starts with Choice Home Warranty.
Is Choice Home Warranty legitimate?
Yes. Choice Home Warranty is a legitimate company that was founded in 2008 to provide home warranties to homeowners.
The Bottom Line: Is Choice Home Warranty Right For You?
Choice Home Warranty offers a solution to provide peace of mind as a homeowner. You won't have to worry about covering major home repairs. Instead, you can focus on other financial goals because your home warranty should cover most major issues.
Choice Home Warranty provides a streamlined experience that allows many satisfied customers to keep their homes in running order. Ready to take this burden off your plate? Take a minute to get a quote from Choice Home Warranty today.
Related Resources
Viewing 1 - 3 of 3