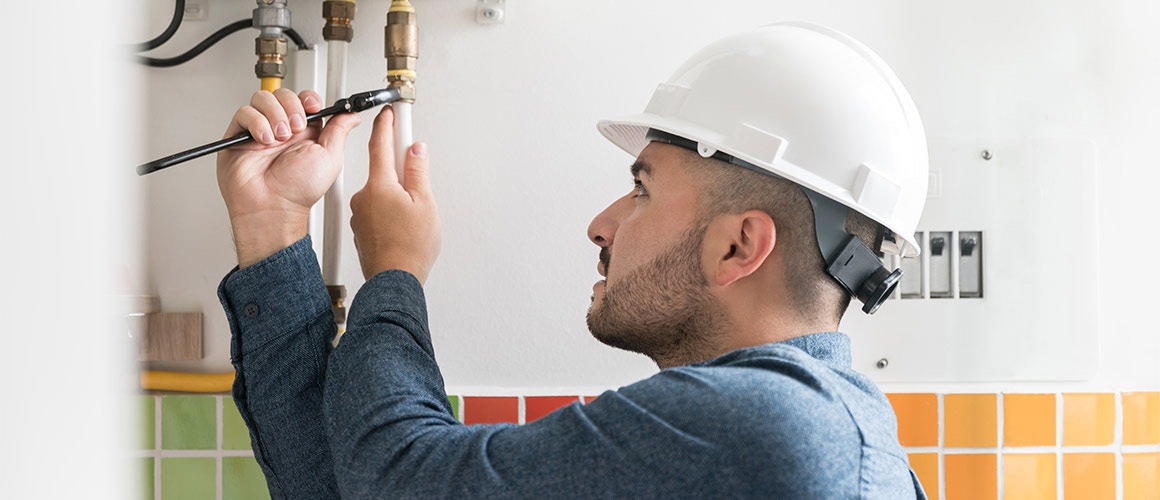 2023 Choice Home Warranty Review And FAQs
Jamie Johnson8-minute read
July 19, 2023
Share:
Disclosure: This post contains affiliate links, which means we receive a commission if you click a link and purchase something that we have recommended. Please check out our disclosure policy for more details.
A lot of expenses come with buying a home, and it's only a matter of time before you run into maintenance issues. And as a homeowner, it's up to you to cover these costs. Fortunately, you can protect yourself with a home warranty.
Choice Home Warranty (CHW) covers replacements and repairs for appliances and home systems. But is a home warranty worth the cost? Let's take a closer look at Choice Home Warranty reviews to see if it's a good fit for your situation.
What Is Choice Home Warranty?
Home warranties are often confused with homeowners insurance, but they aren't the same thing. Homeowners insurance is designed to help you pay for structural damage to your home.
In comparison, the best home warranties can help you take care of things that break around the house, like your refrigerator or air conditioning system. A home warranty acts as a service contract to cover the cost of repair or replacement of essential systems around your home.
Choice Home Warranty provides a smooth experience, and you can choose a coverage plan that protects all of the systems and appliances in your home. The company stands out for a number of reasons, but the biggest is its affordability. Plus, you don't have to complete a home inspection before signing up.
Since 2008, the company has been providing a worthwhile experience to its customers. Although it has mixed customer feedback, the company has earned 3.7 out of 5 stars on Trustpilot with over 34,000 reviewers. And over 60% of these customers had an excellent experience with Choice Home Warranty.
What Are The Choice Home Warranty Plans?
Before signing up for a home warranty plan, it's important to understand the different offerings. There are two Choice Home Warranty plans you can choose from —Basic or Total. Here's what each one includes:
| | | |
| --- | --- | --- |
| Feature | Basic Plan | Total Plan |
| Water heater | Yes | Yes |
| Whirlpool bathtubs | Yes | Yes |
| Air conditioning | No | Yes |
| Clothes washers and dryers | No | Yes |
| Garbage disposals | Yes | Yes |
| Heating systems | Yes | Yes |
| Garage door openers | Yes | Yes |
| Plumbing stoppages | Yes | Yes |
| Plumbing system | Yes | Yes |
| Oven/range/stove | Yes | Yes |
| Cooktop | Yes | Yes |
| Built-in microwave | Yes | Yes |
| Ductwork | Yes | Yes |
| Ceiling and exhaust fans | Yes | Yes |
| Electrical systems | Yes | Yes |
| Refrigerator | No | Yes |
| Dishwasher | Yes | Yes |
Basic Plan
The Basic plan covers a wide range of essential systems and appliances around your home. However, it doesn't offer coverage for your air conditioning system, refrigerator or washer and dryer. But the Basic plan is a great option if you're looking to protect the most essential systems around your home.
Total Plan
The Total plan offers the same experience as the Basic plan but covers a few more appliances and systems, including your air conditioning, refrigerator and clothes washer and dryer.
Which Choice Home Warranty Plan Is Right For You?
It's important to keep in mind that both plans come with certain limitations. For example, the company will pay no more than $500 per contract term to access, diagnose, repair or replace systems like a well pump, a limited roof leak or a septic system.
And the company won't spend more than $3,000 per contract term to access, diagnose, repair or replace any system or appliance. Look at your budget and your current appliances when choosing between the Basic and Total plans.
The Total plan is best for anyone who doesn't want to take their chances on those bigger appliances. This plan will give you peace of mind knowing that every major system and appliance in your home is covered.
The Basic plan is best for anyone on a tight budget. You'll still receive the same service and coverage for most of your appliances and systems.
Optional Coverage And Add-Ons
If you have additional structures you're concerned about, you can include the following add-on coverages:
Pools and spas

Well pumps

Sump pumps

Central vacuums

Roof leaks

Septic systems

Stand-alone freezers

Second refrigerators

Limited roof leaks
Choice Home Warranty Exclusions
CHW has a $3,000 cap every 12-month period on most covered home systems and appliances. And the company gets to use its discretion and determine whether appliances or systems need to be repaired or replaced.
How Much Does Choice Home Warranty Cost?
The average home warranty costs between $350 and $600 per year. And most warranty companies will charge a service fee around $100 each time you contact them. Here's what you can expect to pay with a Choice Home Warranty.
Monthly Premiums
If you sign up for the Basic plan, you can expect to pay around $44 per month, while the Total plan costs an average of $50 per month. However, the exact costs will vary depending on your location and the features of your home. And you can expect to pay more if you choose additional coverages or have high-value appliances.
Service Fees
In addition to the monthly premiums, you'll have to pay a service fee each time you use the Choice Home Warranty. This service fee ranges from $75 to $125, but the exact cost will vary based on your location and plan. This service does include a 90-day guarantee on parts and a 30-day guarantee on labor.
Where Is Choice Home Warranty Available?
Choice Home Warranty is available in every state except Washington. Previously the company wasn't available in California, but it entered into a strategic partnership with Home Service Club of California, Inc. This allows them to offer home warranty services to California residents.
Is Choice Home Warranty Legitimate?
Yes, Choice Home Warranty is a legitimate company that has been around since 2008. The company has thousands of customer reviews and has been reviewed by U.S. News & World Report and Consumer Affairs.
Choice Home Warranty Reviews
Now that you understand how Choice Home Warranty works, let's take a look at what other people are saying about the service. Here are several Choice Warranty reviews you might find useful.
U.S. News' Take
Reviewers from U.S. News gave Choice Home Warranty four stars out of five. Here's what they had to say about the company:
"Choice Home Warranty ties for the No.1 spot in our Best Home Warranty Companies of 2023... Founded in 2008, the New Jersey-based company offers home warranty plans in all U.S. states except Washington. The company has two coverage options for homebuyers and sellers alike, with a handful of a-la-carte add-ons. In exchange for a monthly fee, its customers can avoid being fully on the hook for repairs and replacements of eligible household components and take advantage of a network of affiliated service providers."
Consumer Affairs' Take
Consumer Affairs gave the company 4.1 out of five stars and had largely good things to say about Choice Home Warranty:
"Overall, we think the company is worth considering if you want a home warranty. It has lower starting costs than some other companies, and it offers occasional specials, like providing the first month of coverage at no charge. Most verified complaints appear to be about claims disputes, which is common among warranty companies."
Customer Reviews
Often the most valuable feedback about a product or service comes from customers who have tested it out themselves. Learning about someone else's experience can help you determine if that company is the best fit for you. Here are some customer reviews you may find helpful:
Susan says, "Response to inquiry was extremely prompt. Agent was very knowledgeable, polite and helpful. She anticipated my questions and offered all options available to me. I truly appreciate the time she took to be sure that I was informed and was getting what I wanted."
Jane says, "Everything I needed was explained in detail & all questions were answered. Great rate offered to start! I'm looking forward to the same excellent customer service when claims are filed!"
Choice Home Warranty FAQs
Choice Home Warranty is a great option for anyone looking for an affordable and comprehensive home warranty plan. If you're still wondering about the service, the following frequently asked questions may help.
Is Choice Home Warranty accredited by the Better Business Bureau?
According to the Better Business Bureau, Choice Home Warranty isn't accredited by the organization.
How does a claim work with Choice Home Warranty?
If a system or appliance breaks, you'll start by submitting a claim to Choice Home Warranty. From there, the company will dispatch a local technician to your home to investigate the issue. You can contact Choice Home Warranty by phone or online to start the process.
When does coverage begin with Choice Home Warranty?
The coverage for a given policy will begin 30 days after you enroll and pay for the policy. From there, the coverage will continue for the duration of the policy period.
Does Choice Home Warranty require a home inspection?
No, Choice Home Warranty doesn't require a home inspection before agreeing to coverage. However, the company won't pay for any preexisting problems. That means if your air conditioner breaks before you take out the policy, your plan won't cover this item.
The Bottom Line: Is Choice Home Warranty Right For You?
Having an appliance or system in your home break can cause a major financial upheaval. The right home warranty plan will protect you from these financial emergencies. There are many companies you can choose from, and Choice Home Warranty is one of the best.
The company provides a streamlined experience for all customers. If you're interested in learning more, take a few minutes to get a quote from Choice Home Warranty today.
Related Resources
Viewing 1 - 3 of 3