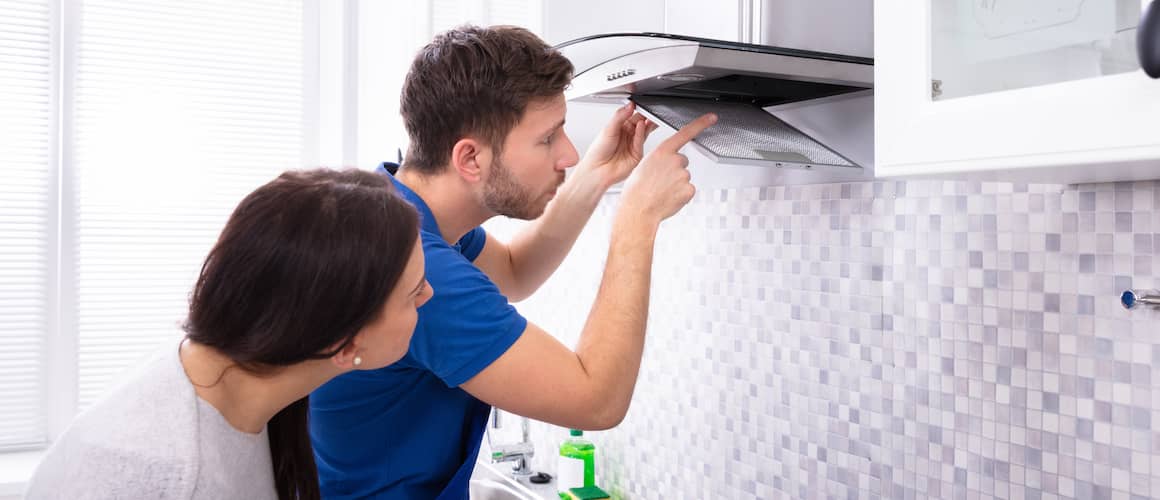 America's First Choice (AFC) Home Club: Reviews, Plans And Coverage In 2022
Sam Hawrylack8-minute read
February 27, 2023
Share:
Disclosure: This post contains affiliate links, which means we receive a commission if you click a link and purchase something that we have recommended. Please check out our disclosure policy for more details.
Unlike your homeowners insurance – which covers devastation due to factors like weather, fire or vandalism – a home warranty protects you in the event a home system or appliance breaks down in your home. With so many home warranty options to choose from, though, it can be overwhelming to find the right plan for you.
AFC Home Club reviews show that their warranty plan is an attractive, affordable and helpful option for homeowners. Check out our review to learn how AFC Home Club works so that you can decide if one of their warranty plans is right for you.
Explore your mortgage options.
Apply online for expert recommendations and to see what you can get approved for.
What Is America's 1st Choice (AFC) Home Club?
America's First Choice Home Club has been offering home warranties to homeowners throughout the United States since 2009.
AFC prides itself on superior customer service and offers a number of distinct advantages, including an easy-to-navigate claims process and the flexibility to choose your own technician rather than waiting for an AFC network technician to become available.
And while most home warranty companies only offer three plans, AFC Home Club provides four options for covering your home's systems, appliances or both. They also have plenty of add-ons to ensure your entire home has the coverage you need.
America's First Choice Home Club Plan Pricing
| | |
| --- | --- |
| AFC Home Club Warranty Plan | Approximate Cost Per Month |
| Systems | $43 |
| Silver | $43 |
| Gold | $53 |
| Platinum | $59 |
Remember, the costs depend on various individual factors, including:
Your home's location and size
The service fee plan you choose
Any add-ons you want for additional coverage
In addition to your monthly premium, you'll also have a choice of a $75, $100 or $125 service call fee. The lower the service call fee you choose, the higher your monthly premiums will be.
AFC Home Club Warranty Plans Comparison
Below are the four plans America's First Choice Home Club offers for their home warranty plans.
| | | | | |
| --- | --- | --- | --- | --- |
| Appliance or System Covered | Systems Plan | Silver Plan | Gold Plan | Platinum Plan |
| Water Heater | ● | | ● | ● |
| Air Conditioning | ● | | ● | ● |
| Heating System | ● | | ● | ● |
| Electrical System | ● | | ● | ● |
| Plumbing System | ● | | ● | ● |
| Ductwork | ● | | ● | ● |
| Washer/Dryer | | ● | ● | ● |
| Stove | | ● | ● | ● |
| Oven | | ● | ● | ● |
| Dishwasher | | ● | ● | ● |
| Garbage Disposal | | ● | ● | ● |
| Refrigerator | | ● | ● | ● |
| Garage Door Opener | | ● | ● | ● |
| Built-In Microwave | | | | ● |
| Ice Maker | | | | ● |
| Plumbing Stoppages | | | | ● |
| Ceiling Fans | | | | ● |
| Attic and Exhaust Fans | | | | ● |
Systems Plan
The Systems Plan covers the home's systems, including AC/heating, electrical and plumbing systems, water heater, and ductwork. This plan is best for homeowners who don't want to be bothered with the large expense and hassle of a major system breaking down.
Silver Plan
The Silver Plan covers basic appliances, including a washer/dryer, oven/stove, refrigerator, dishwasher, garbage disposal and garage door opener. The Silver Plan is for homeowners who only want coverage for their appliances and have other ways to handle system breakdowns.
Gold Plan
The Gold Plan combines the Systems and Silver Plans for homeowners who want coverage for both their home systems and basic appliances. The Gold Plan is only about $10 more per month than either the Systems or Silver Plan, and the only exclusions are plumbing stoppages, built-in microwaves, ice makers and fans.
Platinum Plan
The Platinum Plan covers everything in the Gold Plan, plus home systems and appliances the Gold Plan doesn't include, such as plumbing stoppages, built-in microwaves, ice makers and fans. This plan is for the homeowner who wants to eliminate all worries about any home maintenance issues.
Optional Add-Ons
To any AFC Home Club warranty plan, you can also add any of the following coverages for an additional monthly cost:
Sump pumps
Hot water dispensers
Pools and spas
Stand-alone freezers
Tankless water heaters
America's First Choice Home Warranty Reviews
America's First Choice Home Club has a Better Business Bureau (BBB) rating of a "B." Currently, they have 136 customer complaints filed with the BBB, but they address 100% of the complaints and try to resolve them with the customer.
Homewarrantyreviews.com reviewers gave America's First Choice 3 stars out of 5, citing somewhat difficult customer service and small payouts for major issues as red flags.
America's First has 3.9 stars out of 5 on U.S. News & World Report, tied for #3 on their list of top home warranty companies of 2022.
See What You Qualify For
Congratulations! Based on the information you have provided, you are eligible to continue your home loan process online with Rocket Mortgage.
If a sign-in page does not automatically pop up in a new tab, click here
AFC Home Club Vs. Competitors
America's First Choice home warranty isn't the only home warranty club available today. Consumers have many options, and it's important to compare your choices side-by-side, looking at the total cost and coverage options to make the right choice.
America's First Choice Home Club Vs. American Home Shield
American Home Shield has been in business since 1971 and offers tiered plans like AFC. While it's not available in Alaska, it's available in all other states. American Home Shield offers three plans and the ability to add on services, including water well pump service, roof leak assistance, service on pools and spas, septic pumps and electronics.
A unique service they offer is coverage on incorrectly installed appliances or mismatched systems. Plans range from $49.99 – $79.99 a month. Like AFC, they offer a few additional benefits and discounts, including a $25 Amazon gift card if you refer friends to the program.
America's First Choice Home Club vs. Select Home Warranty
Select Home Warranty has been around for nine years and has three plans to choose from, with prices ranging from $60 – $75 a month before add-ons. Similar to AFC, their plans cover appliances, systems or both.
Select Home Warranty is available in all 50 states, and if you sign up for a multiyear contract, Select offers a slight discount. They also offer an option for roof leak coverage. You have 3 days from discovering the leak to report it to Select Home.
America's First Choice Home Club Vs. Landmark Home Warranty
Landmark Home Warranty only covers homes in the West, including Idaho, Arizona, Nevada, Oregon, Utah and Texas. Their unique plans include systems coverage plus pest control and rekeying services, but all appliance coverage is similar to AFC. Landmark costs $40 – $61 per month, and they offer a varying service fee depending on what service you require.
Find the best mortgage option for you.
Apply online for expert recommendations and to see what you qualify for.
Other Considerations
Before choosing a home warranty company, consider the additional factors included in our AFC Home Club review.
Discounts And Benefits
America's First Choice offers multiple discounts and benefits beyond the home warranty you choose. For example, if you're a landlord or you own vacation properties, you can receive a discount for buying warranties on multiple houses.
AFC also offers its members discounted rates to ADT, low prices on household goods, discounted prices on maintenance-related equipment from Encompass – a supplier of original replacement parts for home products – and more.
Customer Service
AFC currently has a "B" rating on the Better Business Bureau and has been in business for nearly 13 years. A majority of the complaints against AFC are in regard to what the warranty doesn't cover, which is why it's important to read the fine print before buying a policy.
Overall, most people are satisfied with AFC's customer service, stating that representatives send technicians out in a timely manner, offer help filing the claim, and assist customers with getting the service they need. Some people do note some difficulty connecting with customer service after their initial contact if they had trouble with a technician or their home.
America's First Choice FAQs
Where is AFC Home Club available?
AFC Home Club is available in all states except for Hawaii.
Does AFC Home Club require a home inspection?
AFC doesn't require a home inspection, but they do have a 30-day waiting period. Any issues that occur AFTER the 30-day waiting period should be covered.
What is the deductible for AFC Home Club?
Unlike homeowners insurance, the America's First Choice Home Club warranty plan doesn't have a deductible. However, for each service call, AFC does require you to pay a service fee of $75, $100 or $125, depending on the rate you chose before signing up for your plan.
How can I file an AFC Home Warranty claim?
It's easy to file a claim. You can file it online or call (855) 613-4555.
You'll also need to complete a form for each service call you need. Make sure to include the serial number, make, and model of the appliance or system that needs repairs.
What happens after I file an AFH Home Warranty Claim?
After you've filed a claim, the following steps will take place:
AFC will send out a technician, usually within 24 – 48 hours, or you can choose to use your own technician if you prefer.
You pay the technician the service fee as outlined in your plan.
The technician determines the issue and contacts AFC.
If AFC approves the claim, the technician will either complete the repairs using proper parts or – if the home system or appliance needs replacement – install a viable replacement offering the same or similar features.
AFC will pay for the repair and contact you after the job is complete to ensure your satisfaction.
What are AFC Home Club's contract terms?
The AFC Home Club contract terms vary by plan and add-ons you include. Read the fine print so that you understand what's included and not included. Also, pay close attention to the service fee you agree to because you'll owe that every time you call a technician out to your house.
All plans have a 30-day waiting period, which means if anything happens in the first 30 days to a covered appliance or system, the needed repair or replacement won't be covered. Additionally, if something happens to a covered appliance or system during days 31 – 60, the repair or replacement will require a maximum $150 payout.
What does an AFC Home Club Home warranty not cover?
Like most home warranties, AFC doesn't cover damage from:
Natural disasters, such as weather or fire
Vandalism or theft
Mold or mildew
Any pest damage
Do sellers pay for a home warranty?
Sometimes sellers pay for a home warranty to entice buyers. It shows good faith that they're leaving the home in good condition and that they'll cover the cost of a warranty just to be sure.
The Bottom Line: Is America's First Choice Right For You?
America's First Choice is a great option for homeowners looking for reassurance. Whether you choose a plan to cover your home's systems, appliances or both, AFC Home Club reviews show that you're in good hands. Their representatives help you through any issues, and they're responsive to your needs, getting a technician out as fast as possible if you don't find a technician yourself.
If you want to learn more about AFC home warranties and how they can help you have peace of mind about your home's systems and appliances, learn more and get a quote from America's First Choice warranty today.
Methodology
Our writers perform in-depth research from various sources that may feature customer reviews and third-party ratings. These sources include – but are not limited to – Better Business Bureau (BBB) and U.S. News & World Report. We take into account company transparency and plan exclusions, as well as pricing, coverage options and any outstanding legal issues. Writers use this research to compose their reviews of each company.
Take the first step towards the right mortgage
Rocket Mortgage helps you get started wherever you are in your journey.
Related Resources
Viewing 1 - 3 of 3