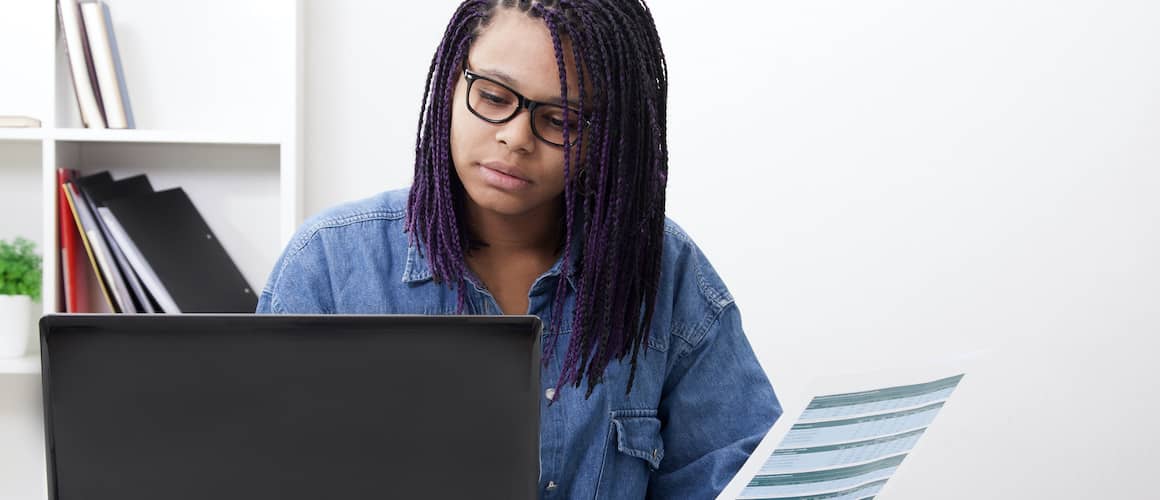 2023 Select Home Warranty Reviews: Plans, Coverage And Cost
Ashley Kilroy5-minute read
May 16, 2023
Share:
Disclosure: This post contains affiliate links, which means we receive a commission if you click a link and purchase something that we have recommended. Please check out our disclosure policy for more details.
Appliances never seem to last long these days. The dishwasher goes, then the fridge, and so on. But even if it's just a few maintenance costs a little too frequently, it can be overwhelming. Homeowners have the choice of home warranty companies on their side, though.
Select Home Warranty is one of the options available to you. It offers various benefits like 24/7 claims service and discounts. With that in mind, here's a rundown of the company.
Select Home Warranty Overview
Select Home Warranty was started in 2012 and its headquarters are in New Jersey. They offer three home warranty plans with comparable pricing. Their coverage applies to single-family homes as well as condos and multi-unit dwellings.
Plans
Select Home Warranty has three plans available, which makes finding the right type of coverage easy.
The first is called the Bronze Plan, or Bronze Care. It works best for homeowners who want basic coverage for their appliances.
Homeowners who want to focus on protecting their systems can choose the Gold Plan, or Gold Care.
Finally, there is the Platinum Plan, or Platinum Care. It's the more expensive of the three but combines the coverages in both the Bronze and Gold plans. Homeowners who want an inclusive plan can choose this comprehensive plan.
Optional Add-Ons
Home warranty companies offer homeowners optional coverage for higher-risk appliances or systems or non-major ones. Select Home Warranty focuses its optional coverage on the mechanical areas of your home, including:
Central vacuum
Lawn sprinkler system
Limited roof leak
Pool/spa equipment
Septic system
Standalone freezer
Sump pump
Well pump
Coverage Options
Each of SHW's plans covers a different range of appliances and systems. Here's a breakdown of the Bronze, Gold, and Platinum Care plans:
| | | | |
| --- | --- | --- | --- |
| Item Coverage | Bronze Care | Gold Care | Platinum Care |
| Air conditioning/cooling | No | Yes | Yes |
| Ceiling fan | No | No | Yes |
| Cooktop | Yes | No | Yes |
| Clothes dryer | Yes | No | Yes |
| Clothes washer | Yes | No | Yes |
| Dishwasher | Yes | No | Yes |
| Ductwork | Yes | Yes | Yes |
| Electrical system | No | Yes | Yes |
| Garage door opener | No | No | Yes |
| Garbage disposal | Yes | No | Yes |
| Heating system | No | Yes | Yes |
| Microwave oven (built-in) | Yes | No | Yes |
| Plumbing stoppage | No | No | Yes |
| Plumbing system | No | Yes | Yes |
| Refrigerator | Yes | No | Yes |
| Stove/oven | Yes | No | Yes |
| Water heater | No | Yes | Yes |
Cost
Each of SHW's plans' costs depend on your plan, optional coverages, discounts, and the state you live.
| | | | |
| --- | --- | --- | --- |
| | Bronze Care | Gold Care | Platinum Care |
| Cost (per month) | Approx. $36 | Approx. $36 | Approx. $42 |
| Cost (per year) | $429.99 per year | $429.99 per year | $499.99 per year |
A basic plan can result in an average annual home warranty cost between $350 – $600. Competitor pricing includes (approximately):
American Home Shield's: $30 – $45 per month
Choice Home Warranty offers: $44 per month
First American Home Warranty: $28 – $45 per month
America's 1st Choice Home Clube: $50 per month
See What You Qualify For
Congratulations! Based on the information you have provided, you are eligible to continue your home loan process online with Rocket Mortgage.
If a sign-in page does not automatically pop up in a new tab, click here
Top Select Home Warranty Reviews
Better Business Bureau (BBB)
As of this article's publishing date, Select Home Warranty is not accredited by the Better Business Bureau (BBB). Still, it holds a B rating on the platform. The consensus from the consumers claim:
Slower than average customer service
Limited claim acceptance
Some problems with finding network technicians
However, other customers and other review sites also commend SHW for their agents' interpersonal skills and knowledge.
ConsumerAffairs
ConsumerAffairs rates SHW 4.4 out of 5 stars and hosts a collective 1,347 reviews for it. It cites the large repair professional network and lower monthly costs as SHW's main draw.
The platform also mentions:
Strong customer service interactions
Confusion during the claim process
Limited claim acceptance
U.S. News
U.S. News rates SHW 3.9 stars out of 5. It records the company's response time as "same day" and notes it's more accessible than other home warranty companies. Other highlights include:
Discount options
Add-on coverage customization
Higher monthly costs for example home
ConsumersAdvocate
ConsumersAdvocate rates SHW 4.8 stars out of 5. The review ranks the home warranty company highly in five categories: transparency, claims processing, coverage options, additional benefits, and customer experience. It also mentions:
Waiting period and maintenance record requirement
Generous limits
Good for savings
Why We Like Select Home Warranty
Select Home Warranty is a business that reaches families all across the U.S. to give them peace of mind. Here's why we think they're a promising candidate to care for your home:
30-Day Trial Period
Customers get a 30-day trial period, allowing them to cancel if they're unsatisfied with the service. That gives you time to back out and save money if the plan doesn't work for you. One of Select's hallmark features, it's a great way to protect yourself.
Modern Online Presence
SHW allows customers to submit their claims 24/7 using a virtual claims process. The accessibility makes it easy to complete the claim as soon as something goes wrong, connecting you with your service technician as quickly as possible.
90-Day Repair Guarantee
All covered repairs are guaranteed for 90 days. That protects the work done in your house and ensures it's completed the right way from the start. And it's one of the strongest guarantees offered in the industry.
Multi-Year Coverage Discounts
Select Home Warranty offers a unique multiyear discount when customers sign up for more than one year. This is a unique opportunity among home warranty companies. SHW also boasts a free 60-day roof leak coverage option with any policy.
Select Home Warranty FAQs
Is Select Home Warranty available nationwide?
Select Home Warranty is available to customers in 46 states and the District of Columbia. Unfortunately, it does not provide service in Nevada, New York, Washington or Wisconsin. Insurers use them to narrow the protection a plan covers.
Does Select Home Warranty have any coverage limits?
SHW has coverage limits, with heating or cooling equipment (HVAC) capping at $2,000 and appliances, plumbing, and electrical capping at $500. Additional coverage allows for $400, and Freon has a limit of $250. All home warranty providers set these limits. However, SHW requires records of annual maintenance to receive them. Otherwise, you're limited to $150 for appliances and systems.
There are also coverage exclusions: any type of hazard, situation, or property that a policy does not cover. Insurers use them to narrow the protection a plan covers and often involve higher-risk items. Some SHW exclusions include:
Geothermal heat pumps
Humidifiers
Improperly installed ductwork
Solar heating systems
Tankless or solar water heaters
Water softeners
Window air conditioners
Do I get charged per service call or per repair?
Select Home Warranty charges its policyholders a $75 fee per service call. But the company may charge multiple fees if the service call needs to address more than one appliance or system. Other home warranty companies may charge additional service fees if you need different kinds of trade professionals during your service.
Can I use my own contractor for repairs?
SHW arranges technicians for repairs. However, if they have trouble finding one in your area, they will notify you to find your own. If you don't receive authorization, then Select won't reimburse you.
The Bottom Line
SHW gives homeowners the policy options they deserve with budget costs and comprehensive coverage. However, despite its offerings and positive customer feedback, the company sometimes struggles with communication and accepting claims. Researching can help ensure you work with a company that provides service fit to your needs. Compare SHW with other top home warranty companies to find the plan that makes sense to you.
Take the first step toward the right mortgage.
Apply online for expert recommendations with real interest rates and payments.
Related Resources
Viewing 1 - 3 of 3