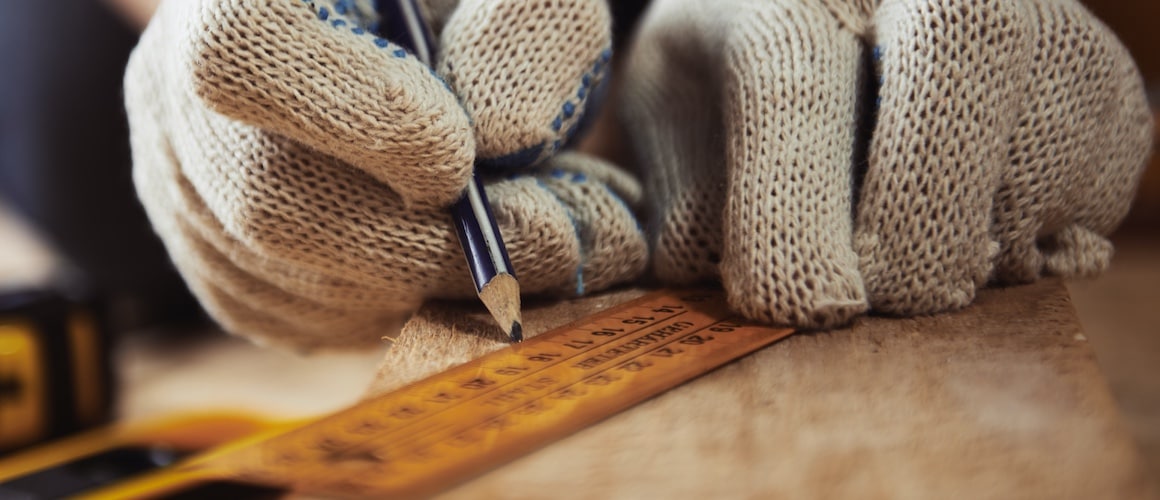 How To Increase Home Value: A 4-Step Guide
Miranda Crace9-minute read
March 31, 2023
Share:
Disclosure: This post contains affiliate links, which means we receive a commission if you click a link and purchase something that we have recommended. Please check out our disclosure policy for more details.
When it's time to sell, every homeowner wants to get the most out of their home. Buyers like to see renovations, updated decor and new gadgets during viewings – but which improvements are worth the cost and will deliver the greatest return on investment? This guide collects everything you need to know into four simple steps.
How To Add Value To Your Home
The below steps will help you decide what updates to make to your home, and what return on investment you can expect.
See What You Qualify For
Congratulations! Based on the information you have provided, you are eligible to continue your home loan process online with Rocket Mortgage.
If a sign-in page does not automatically pop up in a new tab, click here
Step 1: Determine Your Goals For Adding Home Value
You'll need to understand your goals for the next year and the next 10 years before deciding on which renovations make the most sense for your home.
If you want to sell quickly and for top dollar, you'll want to focus on quick home improvement projects, like painting, light landscaping or installing updated lighting fixtures.
If you want to focus on building equity and don't plan to sell for another 10 years, then you may have time to do a major overhaul, such as remodeling the kitchen or installing solar panels.
Step 2: Create A Budget
Once you've set a timeline for your sale and decided on the scale of projects, it's time to create your budget. Determine how much you want to spend before starting any DIY or professional renovation jobs.
How Much Will It Cost?
Home decor experts say you can expect to spend anywhere from $15 – $60 per square foot on an average renovation project, while kitchen and bathrooms can cost $100 – $250 per square foot. To get the most bang for your buck, consider updating one or two of the most important rooms, such as the bathroom or kitchen.
How Can I Pay For Renovations?
If you choose to do a major renovation or home addition, you'll need to decide how you're going to pay for it. Putting such large projects on a credit card isn't a good idea unless you're certain you can pay off the balance quickly.
A personal loan may be a better way to help you finance your project. You pay them back in monthly installments, and they usually have better interest rates and more flexible repayment options than credit cards.
You might also consider a cash-out refinance, which takes a portion of equity and replaces your mortgage with a larger one worth more than the value of your home. Your lender then gives you a check for the difference.
If you have a $300,000 mortgage on your home and you've paid off half of the principal, then you have at least $150,000 available in equity. Opting for a cash-out refinance to cover $20,000 worth of repairs would net you $20,000 in cash and adjust your outstanding mortgage balance to $170,000.
Which Is Better?
Interest rates are typically lower on a cash-out refinance than on a personal loan. However, personal loans can make sense if you don't want to make a change to your current mortgage our friends at Rocket Loans® can help.
If you decide to go the cash-out refinance route, if interest rates were higher when you took out your original mortgage, you could secure a much lower rate for your new mortgage balance.
Rocket Mortgage® can help you figure out which loan options will best fit your project and timeline.
Step 3: Select Your Project
Once your budget is set and you know how much time you want to commit, it's time to choose your project. In truth, steps 2 and 3 are probably happening in tandem. You can't plan your budget without first choosing a project or narrowing down different projects at different price points.
Here are some high-return home improvement projects that you might want to consider.
Upgrade Your Interior Paint
If you need a low-cost way to modernize, upgrade and increase home value, look no further than a fresh paint job. Paint is a major draw for buyers and peeling or outdated interior paint can be a turn-off. A fresh coat of paint is a popular and economical way to stage your home so that it shows well to prospective buyers.
If you only have a few hundred dollars in your budget, focus on painting the kitchen and bathrooms, as these rooms are the most likely to have seen the most wear and tear over time. Having a clean, attractive kitchen and bathroom will go a long way toward impressing potential buyers.
Painting by yourself could take a few days, depending on the square footage you'll be painting and how much help you have. Expect to spend between $20 and $125 per gallon of paint, depending on quality and finish. According to Home Advisor, hiring a professional to paint the interior of your home will cost $1,000 – $2,900 total, or $2 – $3 per square foot.
Touch Up Your Landscaping
The exterior of your home is the first thing buyers see. It's worth the cost and effort to spruce up your curb appeal. Mow the lawn, trim the shrubbery, rake the leaves and touch up the paint on your fence.
Consider planting brightly colored flowers. Low-maintenance flower beds can help your yard look great and catch a buyer's eye from the road. Pay attention to how your house fits into the neighborhood. If the surrounding homes have gone the extra mile on their landscaping by trimming trees and laying fresh sod, you may want to do so as well.
Doing your own landscaping takes time and effort but is a more affordable way to improve your home's value. Expect to spend several hundred dollars on tools, plants, mulch and more. If you hire a professional landscaper for an overall landscape upgrade, you can expect to spend around $6,000, depending on the size of your yard and where you live.
The same study by the National Association of REALTORS® says that you can expect a cost recovery of 83% on a landscape upgrade. Using that statistic, you could recoup, on average, $5,000 of your costs when you sell your home. In the meantime, you'll get to enjoy the beauty of your newly and professionally landscaped environment.
Modernize Your Bathroom
When deciding on a home, buyers rate bathrooms as some of the most important rooms in the house. Bathrooms are also among the most cost effective to upgrade. Here are some ideas:
Remove dated wallpaper and replace it with a modern, neutral coat of paint.
Swap out hardware on drawers, cabinets and closets.
Replace dated light fixtures and fluorescent lighting with LED fixtures and bulbs.
Upgrade faucets and showerheads to WaterSense fixtures
If you're doing your bathroom upgrades yourself, plan for at least a few days of work. You don't need to budget for a full remodel to refresh your bathroom. However, if your bathroom needs a full remodel, expect to spend around $35,000. NAR reports that your cost recovery will be around 57%, which means you'll get about $20,000 back when you sell your home.
Keep It In The Kitchen
If you want to focus your repairs on just one room, you can't go wrong with the kitchen. Everyone loves a modern, updated kitchen. But when it comes to kitchen renovations, you should expect to spend some serious money.
According to Consumer Reports, spending as little as $5,000 on your kitchen can bring up to 7% back in returns when you sell.
Not sure where to get started? Here are a few areas you can focus on to make your kitchen that much more attractive for buyers:
Replace old and broken appliances with new, Energy Star-certified models.
Apply a fresh, neutral coat of paint to the walls and update the backsplash.
Consider repainting your cabinets and replacing the hardware.
Install granite countertops, which may cost a bit more than Formica but will appeal to buyers.
NAR estimates that a kitchen upgrade will cost $38,000, while a full kitchen renovation will run you $68,000, depending, of course, on your tastes and the labor costs where you live. Of that, NAR estimates that you'll recover 52%, or about $20,000 of your kitchen upgrade costs, while you'll recover 59%, or around $40,000, of your costs from the full kitchen renovation when you sell.
Get Energy-Efficient
Most people think of their utility bills as something they can't change. However, new advancements in energy-efficient home additions can lower costs and be a big draw for buyers.
Energy Audit
To get started, consider hiring a Home Energy Auditor. These professionals can identify energy inefficiencies in your home and recommend cost-effective ways of reducing your home's energy consumption. Getting your home energy-audited will cost you about $400, but you'll get an independent analysis of your home's energy weaknesses. Your local electric company may also have an energy audit resources you can look to utilize.
New Windows
One of the best ways to decrease your home's environmental impact is with energy-efficient windows, such as Energy Star-certified windows. These can lower your home's energy costs by up to 12%.
Replacing all the windows in a three-bedroom home can average between $3,000 and $10,000. Unless you plan to live in the home for another decade, you may want to choose a few key windows. Consider upgrading your attic insulation, especially if you're not going to replace every window.
Solar Panels
If you're up for a larger project, installing solar panels on the roof can go a long way toward increasing your home's value. They're a highly visible way to inform home buyers that your property is energy-efficient. Not only do solar panels cut back on electrical bills, but you might even earn energy credits by selling surplus energy back to the electric company. But solar panels don't come cheap. According to Home Advisor, the national average cost of installing solar panels is just shy of $25,000. If you don't plan on moving for a while, you may be able to finance the cost of your solar panels using your mortgage to make the investment more affordable. Speak with a Home Loan Expert about your options.
Costs Of Energy Improvements
Energy improvements can cost anywhere from $100 to more than $40,000 depending on how green you decide to go. Your improvements can also take as little as an afternoon or require months of work. Go with what best fits your budget and resale goals.
Find top-rated kitchen remodelers.
Compare multiple quotes from local pros with HomeAdvisor.
Step 4: Make A Plan
After you choose how you want to upgrade your home, you'll need to create a plan of attack. First, decide if you need to hire a contractor to get the job done, go the DIY route or do a combination of both.
This decision depends on your skill level, budget, time and the size of the job. For example, you might be able to handle painting a room or two by yourself, but pulling up carpet to install hardwood may be over your head.
If you need to hire a contractor, ask around for recommendations. If you have a real estate agent, they may be able to recommend professionals as well. Shop around for contractors in your area and collect a few estimates before making your decision. Ask potential contractors for samples of their previous work and request plenty of references.
Set a schedule and deadline for your home improvements. Block out hours or days from your calendar and devote them to your projects. This will help keep you on task and on schedule before you list.
How Do Renovations Increase Your Home's Value?
When you update your home, you make it more attractive to prospective home buyers, although home appreciation depends on a variety of factors. That in itself can translate into higher offers and a quicker sale.
Higher Asking Price Based On Comparative Sales
Home renovations that are capital improvements add much more value to a home. First, it's easier to justify a higher asking price if your home is move-in-ready and up-to-date. Real estate is priced on the basis of comparative sales – often referred to as "comps" – which are sale prices of homes in your area in comparable condition. Comps take renovations into account – you and your next-door neighbor might own the same house, but if yours is newly renovated and theirs is out-of-date, your home will be worth substantially more to home buyers.
Potential For Reduced Capital Gains Taxes
Capital improvements can also save you money when you sell your home by giving you a higher adjusted cost basis in your home. Selling an asset generally triggers a capital gains tax, which is paid on your home's appreciation from when you bought it plus the value of any capital improvements to when you sold it. Thus, the amount you pay in renovations now can help offset capital gains when you sell your home; you can speak to a tax advisor for more details.
It's important to note that you can also generally exclude up to $250,000 ($500,000 if married filing jointly) in capital gains related to a home sale if you owned and used the property as your main home at least 2 of the previous 5 years. The time when you own the property and use it as your main home doesn't necessarily need to be the same 2-year period. If you're unsure if you qualify for an exclusion, speak with a tax professional.
The Bottom Line: Maximize Your Return On Renovation Projects
There are many ways to improve the value of your home. If you plan to sell your home in the near future, you should discuss which renovations are worthwhile with your real estate agent. If you plan on being in the home for a longer horizon, you might increase both your enjoyment of your home and its resale value by undertaking larger projects.
Want to learn more about how to pay for home renovations? Check out our cash-out refinance guide. If you'd like to look into refinancing options, apply online or give us a call at (833) 326-6018.
Find top-rated kitchen remodelers.
Compare multiple quotes from local pros with HomeAdvisor.
Related Resources
Viewing 1 - 3 of 3