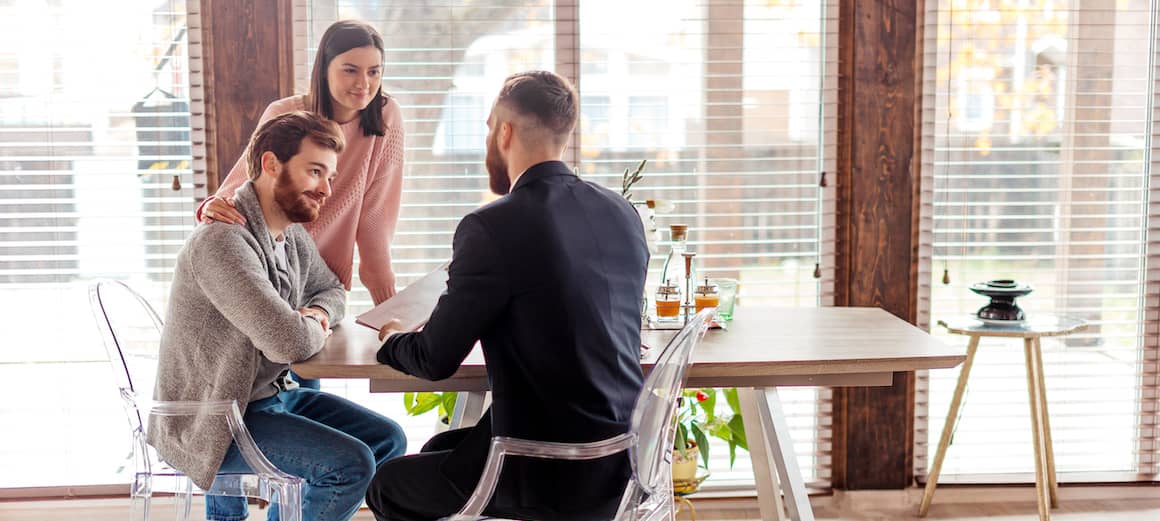 A Guide For Home Improvement Loans
Scott Steinberg12-minute read
January 11, 2023
Share:
Home improvement loans offer a popular and commonplace way to finance property upgrades, repairs, and enhancements. That's because loans for home improvements of all kinds offer ready access to funds that can help you pay for all sorts of helpful real estate projects and enrichments.
Wondering how to get a home improvement loan, what loans are available to you, and how to secure financing options as a borrower? Look no further! Let's find out how home improvement loans work, types of renovation projects that they can be put toward, and how to go about obtaining them.
What is a Home Improvement Loan?
Homeowners can a home improvement loan to pay for various types of home improvement projects. It isn't a specific type of loan per se, but rather defines how real estate owners will use money borrowed to remodel or renovate their home.
A home improvement loan is designed to help you pay for any major home expenses or home improvement projects that need tackling. Using one, you can fund a wide range of efforts from full-scale renovations to remodeling a single room. Funds obtained in this fashion can also be leveraged to pay for necessities that enhance your quality of life such as repairing a leaky old roof or replacing an outdated HVAC or plumbing system.
Why are home improvement loans so important, though? Simple – if you're a property owner, you'll know that fixing up, repairing, or remodeling a house is often a costly undertaking. In fact, associated expenses can quickly run up to four- or even five-figure bills. At the same time though, certain home upgrades and enhancements have the potential to pay off as good home investments. Strategic home improvements – like adding a new deck, renovating an old property, putting in marble countertops or kitchen floors, etc. – can increase the value of your home.
Say, for instance, that you have decided to remodel your bathroom. Putting in new tiling, new showers, or a new vanity instead of sticking with outdated fixtures and styling might not just increase your enjoyment of your property. It might also make it more attractive to prospective home buyers if you ever decide to sell, making it easier to secure a sweet deal on your home when you move on to boot.
See What You Qualify For
Congratulations! Based on the information you have provided, you are eligible to continue your home loan process online with Rocket Mortgage.
If a sign-in page does not automatically pop up in a new tab, click here
How Loans For Home Improvements Work
Wondering how home improvement loans work? In general, it helps to know that they're widely applicable to an array of different home renovations, upgrades, or repairs.
That said, as you start to review and research home improvement loan options, you'll note that personal loans are a top choice for millions of property owners annually. That's because you can use a personal loan to fund virtually any type of home improvement project that springs to mind.
Should you elect to opt for a personal loan, it's important to note that it can be financed with unsecured or secured debt. If you'd like to obtain a personal loan to help fund your home improvements, you'll also find that the process of applying for one is quite simple and straightforward. In fact, you can apply for a personal home improvement loan online with Rocket LoansSM in a matter of just minutes. Once you complete the loan application and receive your instant offer, you can receive your funds within a day. After you receive the cash, you can then use it to fund various home improvements. Under the terms of a personal loan, you'll make regular monthly payments to your lender for the duration of the loan term.
Mind you, as we'll discuss in greater depth shortly below, you'll also want to remember: Personal loans aren't your only option when it comes to home improvement loans either. Just a few of several potential alternatives to pick from include home equity loans, cash-out refinances, or home equity lines of credit.
What is the Average Cost of a Home Improvement Loan?
Your APR, or annual percentage rate, defines what the average cost of your loan will be each year. This figure includes expenses related to both interest and fees and covers the cost of paying back your loan amount plus any necessary servicing expenses that are paid to your lender.
Viewed in financial and real estate circles as a more accurate way of measuring the cost of a loan than a simple interest rate, be advised that APRs can vary widely depending on loan type (loans that use equity tend to have lower APRs), your chosen lender, the lender's offer, the loan term, and your credit score. As a general rule, your APR will typically be much lower if you use home equity to secure your loan to boot.
5 Types of Home Improvement Loans
As touched on above, various types of different home improvement loans are available to help you fund repairs, upgrades, and home improvement projects of all kinds.
Personal Loans
A personal loan is a loan that can generally be utilized to fund any type of expense, including home improvements. Because it's an unsecured debt, its fulfillment isn't tied to the value of your home, which provides a useful benefit for homeowners. Under the terms of a personal loan, you'll make regular monthly payments which go toward paying off your balance and paying interest charges. If you have a good credit score (650 or above), then a personal loan could be the right fit for you. Although you may face higher interest rates and shorter repayment terms than under alternative loan options, you won't put a lien on your home by signing up for one.
Cash-Out Refinance
A cash-out refinance allows you to tap into your home equity to fund various home improvement projects or plans. Think of it this way: Over time, while holding a mortgage, you build up equity in your home, and this equity tends to accrue over an extended period, as it grows with every mortgage payment that you make. Using a cash-out refinance, you can leverage the value that you've built in your property to receive cash in exchange for taking on a bigger mortgage that replaces the original mortgage that you'd obtained.
For example, let's say you've built up $75,000 in equity in a home but still owe $100,000. You want to make $20,000 in renovations. Utilizing a cash-out refinance, you could pull $20,000 out of your equity in the property and refinance to a new mortgage with a $120,000 balance.
Cash-out refinancing often offers the lowest interest of all home improvement loans. You may also qualify for an income tax deduction because you're using your loan to fix your house. Cash-out refinancing can be a good option if you're looking for a way to finance desired home improvements without adding a separate monthly payment to your budget.
Home Equity Loan
A home equity loan provides another helpful option if you're looking to fund home improvement projects. You may also hear this form of home improvement loan referred to as a second mortgage. Put simply, a home equity loan provides a means through which you can tap into the equity that you've built up in your home over time by using this equity as collateral for a new loan, without refinancing your current loan.
For those who've managed to build up a substantial amount of equity in their properties, then a home equity loan could be the right solution for you. However, be advised that these types of home improvement loans are often associated with higher interest rates as well. Additionally, a home equity loan will add another monthly payment to your budget. Keep this in mind before moving forward with this option.
Home Equity Line Of Credit (HELOC)
A home equity line of credit, or HELOC for short, allows homeowners to borrow money against the amount of equity that they've built up in their real estate holdings. As with other types of home improvement loans, you can utilize it to fund various home repairs and upgrades. If you choose to take out a home equity line of credit, you're essentially taking out a type of second mortgage.
If you're interested in obtaining a HELOC, you'll apply to tap into your home's equity. Should you be approved, you'll then be given a draw period (10 years, for example) within which to pull out the money that you need on an as-needed basis. At the end of the draw period, you'll then enter the repayment period of the HELOC, at which time you are required to make monthly payments. As a secured line of credit, you'll be adding a second mortgage to your property when you agree to one and will be placing your home at risk if you are unable to keep current with monthly payments.
Mind you: No one says that you have to spend all or even any of the monies provided by a HELOC. In fact, the beautiful thing about obtaining a line of credit like this is that you only have to tap into it if you need to. Bearing this in mind, a HELOC could be a good option for a home renovation project with a budget that isn't completely nailed down yet. In essence, if you find that costs are going up or materials are becoming more expensive than anticipated, then you can borrow the funds that you need to complete your home improvement project. But you aren't necessarily obligated to borrow any funds if, in fact, you're instead able to fund the project out of pocket. This offers the option for you to avoid going into debt and paying interest on "leftover" funds.
As above, though, do take note: A HELOC may put you at risk of losing your home if you cannot repay it. Rocket Mortgage® does not offer HELOCs.
FHA Rehab Loan
Alternately, as a homeowner, an FHA rehab loan can help you fund home improvement projects by bundling your mortgage and home improvement costs into a single loan. Under this form of loan, homeowners don't have to apply for two separate loans or pay closing costs twice. Rather, they finance their purchase and home improvements together in a single effort with help from their financial lender.
Lower your payments with an FHA Steamline Refinance.
Apply online today and save.
Which Type of Home Improvement Loan is Right for You?
As you go about considering home improvement loan options, and which type of home improvement loan (if any) is right for you, take time to research, consider, and explore all your options. As loan eligibility, terms and conditions, and requirements also vary by individual loan type and lender, it's also important to do some up-front planning and homework, and shop around for the best fit. Ultimately, it's up to you to consider and review your personal circumstances to determine which loan is right for your budget and your current financial situation.
For example, you'll want to begin by making sure that the loan terms that you are being offered actually fit your financial situation. By way of illustration, if you have a great credit score and minimal equity built up in your home, then a personal loan, despite its higher rates than alternative options, might be the best choice of financing vehicle to help you fund your home improvement projects. On the flip side, if you've instead already built up a substantial amount of equity in your home, then a cash-out refinance or home equity loan could be the better option.
In many ways, the specific type of home improvement project that you are seeking to tackle will also have a large impact on what the right loan type will be for you. For instance, if you've pinned down a relatively fixed budget on a single big-ticket purchase, like a roof repair or kitchen upgrade, then a one-time personal loan or cash-out refinance could be a good fit. But if your budget is more variable and may change based on what you find behind your walls or underneath the bathroom tile, then a HELOC could provide the flexibility you might need.
Also be advised that home improvement loan rates will vary based on your individual financial circumstances and background. Lenders will consider your credit score, income, and other details to provide a rate. If you have a "good" credit score and low debt-to-income ratio, then you'll likely receive a lower interest rate and more loan choices. But borrowers with lower credit scores will likely face higher interest rates and more limited loan options.
In addition, also take note that different types of home improvement loans will have different interest rates attached with them. For example, a cash-out refinance is less risky for a lender and this differential will be reflected in a lower interest rate. But an unsecured personal loan comes with more risk for your lender, which will be reflected in a higher interest rate instead.
Under any circumstance, make a point to set aside time to research and review your options, and ensure that monthly loan payments and financing terms fit into your budget. The last thing that you want as a real estate borrower is to take out a loan that you cannot afford to repay.
When Should You Take Out a Home Improvement Loan?
Noting that home improvement loans come with expenses, fees and contractual commitments attached, it's important to weigh your circumstances and options before determining which to apply for and when. For example: If you're facing with large and/or variable expenses that might impact your quality of life (like a roof leak or fast-deteriorating plumbing system) or may come at extreme cost (like building an addition to your home), this form of financing might be a good option. Likewise, if you're looking to pay for projects of sizable scope (for example, putting in a new home addition or funding a DIY rehab) a home improvement loan might be a good option for you.
Ways to Use a Home Improvement Loan
There are many different purposes to which a home improvement loan can be put. Just a few sample ways that homeowners commonly utilize them include doing so as a way to fund the following expenses:
A new roof
New furniture
Adding or updating rooms
Building a new garage
Installing a home addition
Funding a DIY renovation or overhaul
Kitchen and bath upgrades
Pros and Cons of Home Improvement Loans
As with any form of real estate financing, there are advantages and disadvantages to utilizing home improvement loans.
Pros
Able to fund a variety of home upgrades, repairs, and improvement projects
Provide different ways for individuals and families to quickly and efficiently obtain financing
Many options available to fit your individual budget and financial circumstances
Widely offered by a variety of different lenders in different forms
Cons
May require you to take into your home equity or take out a second mortgage
Secured loans may put your home at risk if you fail to repay them
Some loan types may come with higher interest rates attached
Limited credit scores and financial histories may limit your range of options
How to Get a Home Improvement Loan
The process of applying for home improvement loans doesn't have to be expensive, time-consuming, or difficult. In fact, you can often quickly obtain a home improvement loan by applying to be qualified to receive one from a traditional or online financial lender. Once this application has been received, your lender will then review your income, expenses, credit score, credit history, home equity, employment, financial history, debt-to-income (DTI) ratio, and other pieces of information against its eligibility requirements. Should it elect to extend financing to you as a borrower, it will do so under proposed terms and conditions that you'll have the opportunity to accept or decline. As touched on earlier, some types of home improvement loans (secured loans) may require you to put your property up as collateral as well.
The Bottom Line
So at the end of the day, what is a home improvement loan – and what is it really good for? In summation, home improvement loans are designed to help you finance repairs, upgrades, and real estate enhancements of myriad kinds.
That said, when you hear many homebuyers speaking about home improvement loans, be advised that they're typically referring to personal loans that have been promoted under the catch-all banner of "home improvement loans." However, as we touched on earlier, myriad other loan types qualify under this heading too – and alternate options such as home equity loans, home equity lines of credit (HELOCs), and cash-out refinances (cash-out refis) are also available as home improvement loan options as well.
A favorite choice of homeowners, DIYers, real estate flippers, and property owners of all kinds, these financing vehicles make it possible for anyone who qualifies to pay for remodeling or renovation projects of all stripes. Wondering how to get started with them? Learn more about refinancing options for home improvement projects at our Learning Center now.
Save Time With Our Efficient Loan Options.
Rocket LoansSM keeps it simple with a single, fixed monthly payment.
Related Resources
Viewing 1 - 3 of 3