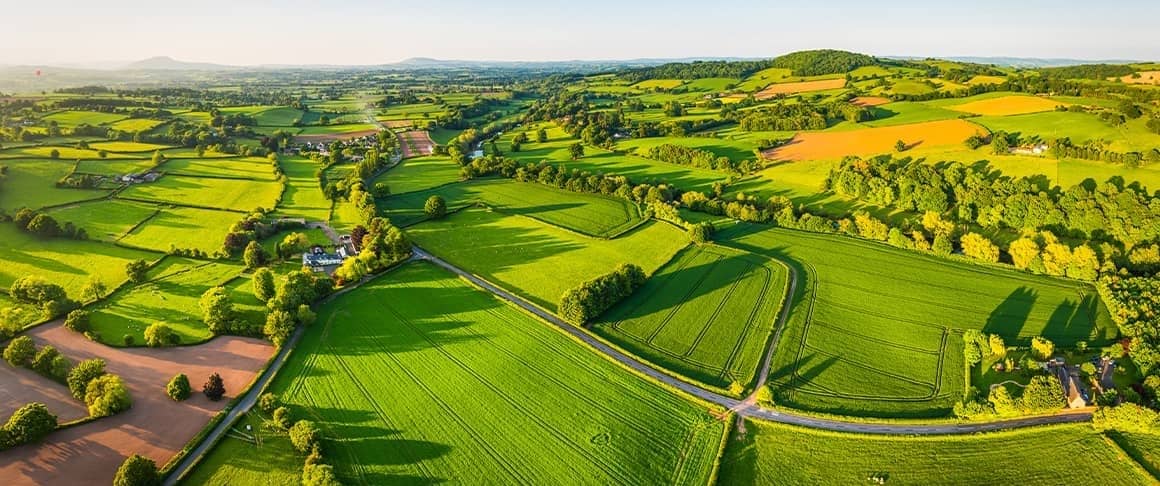 What Is Adverse Possession In Real Estate?
Erica Gellerman6-minute read
May 01, 2023
Share:
What Is Adverse Possession?
Adverse possession is a legal doctrine that allows a trespasser to claim ownership rights of a piece of real estate, as long as they meet the necessary requirements for a period of time specified by the state's statute of limitations. It's also sometimes referred to as "squatters' rights," though that's not the legal term.
The real estate law that supports the doctrine of adverse possession notes that the land should be productive and that if a landowner is absent or oblivious, the person using the land (and meeting all criteria) should have the legal right to own it.
Elements Of Adverse Possession
There are certain criteria that must be met for a trespasser to claim adverse possession. In addition to the elements below, state-specific requirements also exist.
Some state laws require that the trespasser be current on property taxes. All states mandate different lengths of the trespass, also known as the statutory period. The statutory period ranges from 2 years in Arizona to 30 years in Louisiana.
The general elements of adverse possession include the following conditions:
Open
It needs to be clear to anyone who looks that the trespasser is in possession of the property. No hiding in the shadows or keeping the occupation of the land a secret – it needs to be out in the open for anyone who is paying attention to see.
Notorious
Similar to the criteria of open possession, the trespasser's use of the property needs to be notorious. That means that if someone in the community was asked who owns the property, they would answer that the trespasser owned the property. However, the true owner doesn't need to be aware of the notorious possession for it to meet legal requirements.
Hostile
No, property trespassing doesn't need to be malicious or unfriendly to qualify for adverse possession. But the trespassing does need to be done in a way that infringes on the owner's rights, without permission.
If the owner allowed the trespassing, there can't be an adverse possession claim, as it's not hostile. The court will follow one of the three definitions of "hostile" below for a successful claim.
Good faith mistake: Some states follow this statute, such as Washington, in which the trespasser mistakenly believes they have ownership of the land. This is seen in the case of an inaccurate deed.
Simple occupation: This rule defines "hostile" as a trespasser who occupies the land without knowledge of the property belonging to someone else.
Awareness of trespassing: This ruling states the trespasser must be aware that their use of the property is trespassing, meaning the trespasser doesn't have legal possession of the land.
Actual
If a trespasser isn't actually living on the land or the property that they are trying to take possession of, they don't meet the criteria of actual possession. To make an adverse possession claim, they must be living on the land, living in the house or working in the fields, for example.
The trespasser can document their efforts of maintaining and improving the land. Examples include significant repairs on the property or tending to a garden.
Exclusive
The trespasser must have exclusive possession of the property (or share it with other trespassers) and act as if they are the actual owners of the property. The legal owners need to be excluded from using the property.
Continuous
The trespasser must maintain continuous possession of the property during the state's statutory period. If they leave the property before the statutory period is completed, they need to restart the statutory period before they can claim adverse possession.
Get approved to buy a home.
Rocket Mortgage® lets you get to house hunting sooner.
Adverse Possession And Easements
A prescriptive easement is different from adverse possession. They're both a way to gain access legally to someone else's land, but the extent of the use is different. A prescriptive easement occurs when a trespasser meets the criteria for open and notorious. They don't need to possess it, but they do need to use the property.
An example of a prescriptive easement would be if children used a path through your property to reach school. If they have been doing this openly for years and you've noticed but never stopped them, they likely will be able to receive a prescriptive easement to continue using that piece of land in the same way. They won't gain title or ownership of the land – just the right to continue using it.
How To Prevent Adverse Possession
To prevent a claim of right through adverse possession, you can take some precautions to help protect your property, such as:
Clearly marking the boundary lines
Walking your

property lines

to check for any signs of trespassing
Installing "No Trespassing" signs to deter unwanted visitors
Building a fence around your property or a gate on your driveway
How To Get Help With Trespassers
For more digestible insight on adverse possession, land disputes and "squatters rights," read "Adverse Possession: A Practical Legal Guide," by A.O. McCullough.
If you suspect a trespasser is using your land and you want to file a lawsuit, use the American Bar Directory and Lawyer Finder to find a lawyer in your state and area.
Some states require trespassers to pay property taxes for their period of stay. Other states may require trespassers to have documentation of ownership of the property, like a deed, even if it's inaccurate. Research your state's law on adverse possession for more specific information.
Here's more things you can do when you discover a trespasser on your property:
Call the police.
Hire a lawyer. As the owner, you may choose to file a lawsuit to remove the trespasser from the land. It's better to file a lawsuit as soon as you're aware of a trespasser, depending on your state's laws, for a successful adverse possession claim.
Provide written permission to someone for the use of the land and get their written acknowledgement. This is useful to avoid an adverse possession claim.
Offer to rent the land to the trespasser.
See What You Qualify For
Congratulations! Based on the information you have provided, you are eligible to continue your home loan process online with Rocket Mortgage.
If a sign-in page does not automatically pop up in a new tab, click here
Adverse Possession Examples FAQs
Not sure how adverse possession will affect different situations? Read the following questions about some potential real-life scenarios to learn more.
Does the statutory period start over when I move into a new home?
Let's say you just bought a house and the attached garage is technically on the neighbor's property. The structure was built over 40 years ago, so the neighbor has been aware of this encroachment for a long time.
As a new owner, the statutory period doesn't have to restart when you purchased the property. That means you can claim that the trespass began when the garage was built. Forty years is past the typical statutory period, so the neighbor-owner has forfeited their ownership of the property.
If I bought a property that includes a neighbor's garage, can I have it removed?
Using a reverse of the above scenario, let's say you bought the property that contains the neighbor's garage that was built over 40 years ago. Could you challenge your neighbor's right to ownership?
Aside from asking nicely, there's likely nothing you can do in this situation. The trespasser has completed the statutory period and property rights have vested. Know that if you sue and a claim of adverse possession is upheld, the trespasser's right would be formally recognized and recorded as part of the title.
Hopefully, you would have already known about this situation before completing the real estate transaction. A title search is required so that buyers are aware of any ownership interests beforehand.
If I planted a garden on my family member's property, can I claim adverse possession?
For this example, let's say you live next door to your in-laws and you've created a garden that overlaps onto their property. You've taken care of the plants for years and everyone is aware that it's your garden.
At first glance, this might be a successful claim. But some courts have ruled that adverse possession between family members won't be successful because of implied consent. Because it's between family members, the property owner may not mind if their relative borrows the land, so it doesn't meet the hostile criteria.
Can a homeowners association block my right to assert adverse possession?
One of the main functions of a homeowners association (HOA) is to mediate disputes between neighbors. For that reason, they may restrict an owner's right to sue their neighbor. You may not be successful in disputing that restriction because you've agreed to abide by those rules and the neighbor could reasonably expect to not be sued, citing protections of HOA rules.
This means that if you try to sue to establish adverse possession over your neighbor's property, you might not be able to take the case to court and therefore, not gain legal ownership.
How do adverse possession claims end up in court?
Disputes can arise in situations dealing with the legal ownership of a property. If these disputes cannot be worked out between the parties involved, then the issue may be left to the court for resolution.
For example, the property owner may choose to sue the trespasser, or the trespasser may file a lawsuit to "quiet title" – a special legal action to determine the true ownership of a property. If questions arise within these circumstances, it's best to seek legal advice to cover your bases.
What's the difference between adverse possession vs. homesteading?
Homesteading and adverse possession are similar to some extent. Homesteading occurs when government-owned land is granted to a new owner when they are actively improving or using the property. Adverse possession may be similar if the land is freed up with an uncertain title for productive use.
Although similar in practice, adverse possession can be taken advantage of, whereas homesteading can't. For example, let's say there's an unwritten easement between two farms where one farmer has a physical fence around their property that includes a chunk of their neighbor's land in it. The farmer actively using the land can claim adverse possession due to the lack of a written easement.
Can you trespass on your own property?
There are situations where you can trespass on land that you own. If you previously owned property with a spouse and divorce occurs, the court may decide to give full ownership to one person. In most states, this person actively lives on the property. If the person who doesn't live in the home goes onto the property, they can be charged with trespassing, even if they own the home or have their name on the title.
In some cases, the court judge may provide permission to the defendant to enter the property. These decisions are made on a case-by-case basis and will depend on the state the land resides in. Seek a lawyer in your area for more specific information.
Adverse Possession In Every State
| | | |
| --- | --- | --- |
| State | Adverse Possession Statute | Time Required For Continuous Possession (In Years) |
| Alabama | Ala. Code Ann. § 6-5-200 | 10 |
| Alaska | Alaska Stat. Ann. § § 09.10.030, 09.45.052 | 7 |
| Arizona | Ariz. Rev. Stat. § § 12-522 and following | 2 |
| Arkansas | Ark. Code Ann. § § 18-61-103, 18-11-106 | 7 |
| California | Cal. Civ. Proc. Code § 325 | 5 |
| Colorado | Colo. Rev. Stat. § § 38-41-101, 38-41-108 | 18 |
| Connecticut | Conn. Gen. Stat. Ann. § 52-575 | 15 |
| Delaware | Del. Code Ann. tit. 10 § 7901 | 20 |
| District of Columbia | Section 16–3301 | 15 |
| Florida | Fla. Stat. Ann. § 95.12 and following | 7 |
| Georgia | Ga. Code Ann. § § 44-4-7, 44-5-14, 44-5-161 and following | 20 |
| Hawaii | Haw. Rev. Stat. § 657-31 to 31.5 | 20 |
| Idaho | Idaho Code Ann. § § 5-206 and following | 20 |
| Illinois | 735 Ill. Comp. Stat. Ann. § § 5/13-105, 107, 109 | 20 |
| Indiana | Ind. Code Ann. § § 32-23-1-1, 34-11-2-11 | 10 |
| Iowa | Iowa Code Ann. § 614.17A | 10 |
| Kansas | Kan. Stat. Ann. § 60-503 | 15 |
| Kentucky | Ky. Rev. Stat. § § 413.010, 413.060 | 15 |
| Louisiana | La. Civ. Code art. 3475, 3486 | 30 |
| Maine | Me. Rev. Stat. tit. 14, § 801 | 20 |
| Maryland | Md. Ann. Code [Cts. & Jud. Proc.] § 5-103 | 20 |
| Massachusetts | Mass. Gen. Laws Ann. ch. 260, § 21 | 20 |
| Michigan | Mich. Comp. Laws Ann. § 600.5801 | 15 |
| Minnesota | Minn. Stat. Ann. § 541.02 | 15 |
| Mississippi | Miss. Code Ann. § § 15-1-7, 15-1-13 | 10 |
| Missouri | Mo. Stat. Ann. § 516.010 | 10 |
| Montana | Mont. Code Ann. § 70-19-411 | 5 |
| Nebraska | Neb. Rev. Stat. § 25-202 | 10 |
| Nevada | Nev. Rev. Stat. § § 11.070, 11.110, 11.150, 40.090 | 15 |
| New Hampshire | N.H. Rev. Stat. Ann. § 508:2 | 20 |
| New Jersey | N.J. Stat. Ann. § 2A:14-30 | 30 |
| New Mexico | N.M. Stat. Ann. § 37-1-22 | 10 |
| New York | New York Real Prop. Acts. Law § 501, 511 | 10 |
| North Carolina | N.C. Gen. Stat. § § 1-38, 1-40 | 20 |
| North Dakota | N.D. Cent. Code Ann. § § 28-01-04 and following, 47-06-03 | 20 |
| Ohio | Ohio Rev. Code Ann. § 2305.04 | 21 |
| Oklahoma | Okla. Stat. Ann. tit. 12, § 93 | 15 |
| Oregon | Or. Rev. Stat. § § 12.050, 105.620 | 10 |
| Pennsylvania | 42 Pa. Cons. Stat. § 5530 | 21 |
| Rhode Island | R.I. Gen. Laws Ann. § 34-7-1 | 10 |
| South Carolina | S.C. Code Ann. § 15-67-210 | 10 |
| South Dakota | S.D. Codified Laws Ann. § § 15-3-1, 15-3-15 | 20 |
| Tennessee | Tenn. Code Ann. § § 28-2-101 to 28-2-103 | 7 |
| Texas | Tex. Civ. Prac. & Rem. Code Ann. § 16.021 and following | 10 |
| Utah | Utah Code Ann. § § 78B-2-208 to 78B-2-214 | 7 |
| Vermont | Vt. Stat. Ann. tit. 12, § 501 | 15 |
| Virginia | Va. Code Ann. § 8.01-236 | 15 |
| Washington | Wash. Rev. Code Ann. § § 4.16.020, 7.28.050 | 10 |
| West Virginia | W. Va. Code § 55-2-1 | 10 |
| Wisconsin | Wis. Stat. Ann. § § 893.25 to 893.27 | 20 |
| Wyoming | Wyo. Stat. Ann. § 1-3-103 | 10 |
The Bottom Line: Protect Your Property To Avoid Losing It Through Adverse Possession
There are a lot of requirements for a trespasser to claim adverse possession. While these situations may seem far-fetched, it's important to pay attention to your property to avoid losing it. The statutory period may seem long, but years can pass quickly without noticing.
If you're currently dealing with an adverse possession or encroachment situation, you can learn how to resolve property line disputes with our tips for dealing with trespassers.
Get approved for a cash-out refinance.
See expert-recommended options and customize them to fit your budget.
Related Resources
Viewing 1 - 3 of 3